Efter hørings-cirkus: Techgiganterne sætter nye profit-rekorder
Hverken høring eller Coronavirus kan få skovlen under de største techfirmaer.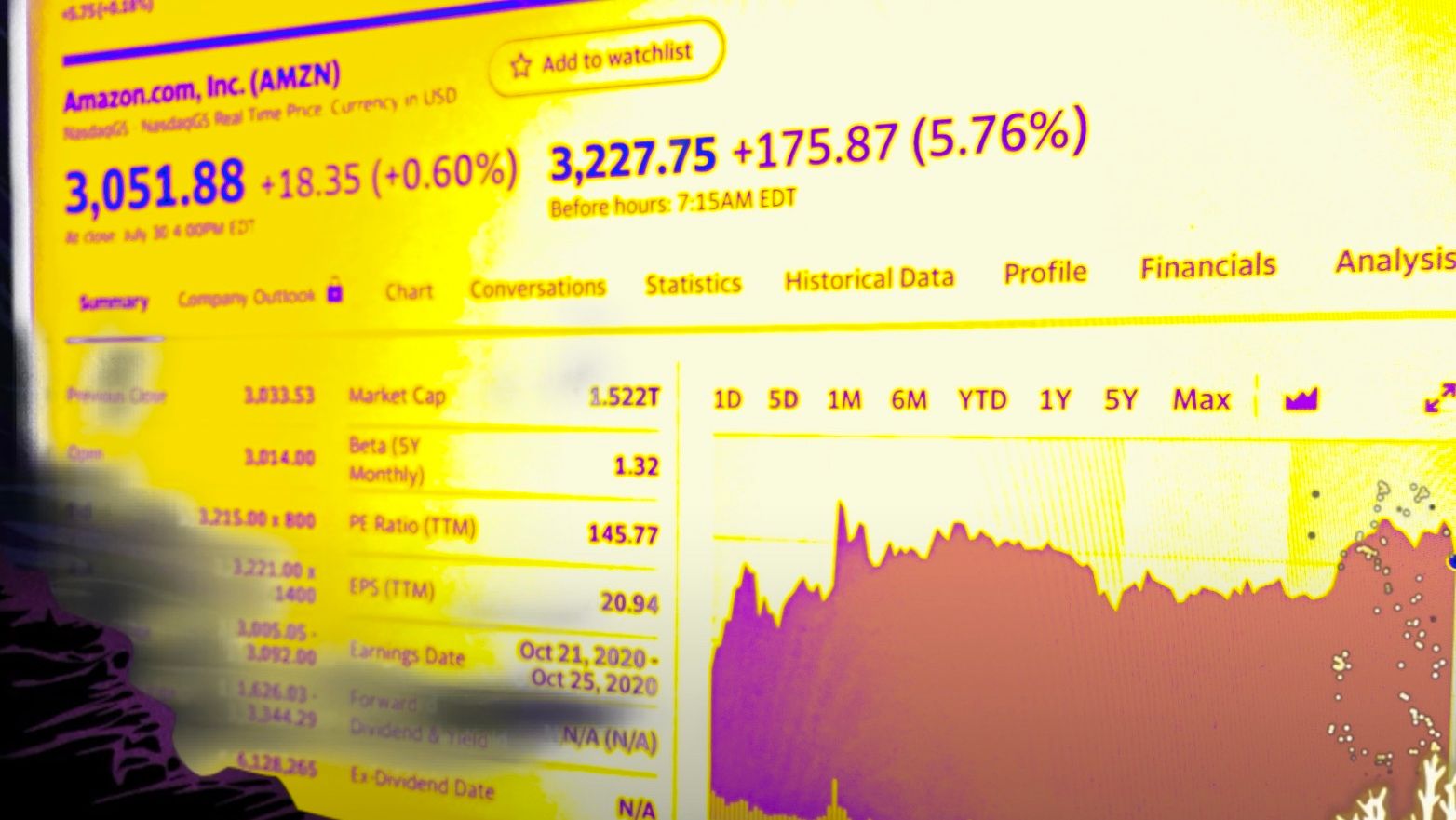 ---

Techgiganterne er blevet for store — men konsekvenserne lader vente på sig
Er techgiganterne blevet for store? Og misbruger de deres markedsposition?
Ja, det må være konklusionen efter den mere end fem lange timer høring i den amerikanske kongres af Amazon, Apple, Facebook og Googles direktører onsdag aften.
En flok — overordnet set — velforberedte medlemmer af kongressens konkurrenceudvalg, stillede flere skarpe spørgsmål, som klart indikerer, at i hvert fald nogle af techfirmaernes platforme, er blevet for dominerende. Og at de udnytter den dominans på et niveau, hvor der er tale om monopollignende og konkurrenceforvridende tilstande.
Naturligvis var der også spørgsmål fra enkelte politikere, der var helt hen i vejret, som fx hvorfor bestemte emails er røget i et kongresmedlems spamfolder (!).
Casey Newton, som dækker techgiganterne indgående i sit nyhedsbrev The Interface, opsummerer høringen på ganske fin vis:
"Onsdagens høring mindede mest om et endeløst scrollende socialt medie-feed. Alle spørgsmål blev råbt, alle svar blev afbrudt, intet blev for alvor sat på spil, og vi lærte meget lidt. Polariseret og polariserende."
Men som nævnt, blev der også gået til stålet, hvor helt konkrete begivenheder — med navns nævnelse på firmaer der har krydset klinger med de fire techmastodonter — understregede situationens alvor.
Amazon blev blandt andet anklaget for at udnytte data fra deres platform til at kopiere succesfulde produkter fra tredjeparts sælgere, og sælge dem under Amazons eget brand — naturligvis med en højere søgeplacering på Amazons hjemmeside.
Facebook blev anklaget for nærmest at have truet Instagrams stiftere til at sælge deres virksomhed til Facebook, hvis de ikke ville køres over af en Facebook-klon.
Samtidig viste emails sendt fra Mark Zuckerberg, at en væsentlig grund til at Facebook købte Instagram var for at eliminere en konkurrent.
I tillæg blev Facebook anklaget for skånselsløst at kopiere succesfulde produkter og features fra konkurrerende platforme.
Google fik særligt ørerne i maskinen for at bedrive noget der minder om insiderhandel, i forhold til salg og køb af reklamer via deres reklame-platform. Samtidig blev der stillet spørgsmålstegn ved, om man kan stole på de søgeresultater man ser på Google, eller om de ene og alene favoriserer Google selv.
Apple-bossen Tim Cook havde en lidt mere stille dag på kontoret. Han måtte dog svare på om alle app-udviklere bliver behandlet ens på Apples platform — særligt set i lyset af en speciel aftale Apple har indgået med Amazon.
Ligeledes blev Apple anklaget for med egne apps at konkurrere direkte med andre app-udviklere på ulige vilkår, og for at udnytte app-udvikleres afhængighed af App Store til at kræve overpris, når Apple tager 30 procent af indtægterne.
Helt overordnet er sådan en høring dog lidt af et cirkus. Formatet er designet, så politikerne har fem minutter hver til at stille spørgsmål og få svar.
Det er så kort tid, at den spørgende politiker nærmest konsekvent afbryder den direktør, de har stillet spørgsmålet til, fordi de skal nå at få alle deres pointer igennem, så de kan blive ført til protokol.
Det betyder, at selv de situationer, hvor den adspurgte direktør er ved at komme en smule på glat is, er der ikke tid til at følge det til dørs.
Det gjorde det relativt nemt for techdirektørerne at afværge ubehagelige spørgsmål, enten ved at svare lidt på noget andet, end det de blev spurgt om, eller sige "det kender jeg ikke det fulde svar på, men mine folk vil med glæde vende tilbage til dit kontor med et uddybende svar, når vi har haft tid til at kigge på det".
Det samme format har været brugt i tidligere høringer, blandt andet i maratonafhøringen af Mark Zuckerberg i 2018, og det bliver altså derfor lidt en dræber.
1,3 millioner dokumenter viser, at politikerne mener det seriøst
Høringen var, som jeg nævnte i onsdags, klimakset på en længere proces.
Således har konkurrenceudvalget over de seneste 13 måneder produceret over 1,3 millioner dokumenter og hundredevis af timers interviews, der skal bruges som ammunition til potentielt at åbne direkte sager mod techgiganterne og som basis for at indføre nye love og regulativer, hvis formål er at begrænse deres magt.
Blandt andet har udvalget været i dialog med en række firmaer, der på den ene eller anden måde helt konkret er kommet i klemme i de store techfirmaers kværnende maskineri.
Hvad præcist, det får af betydning for techgiganterne i den kommende tid, er stadig uklart. Men hvis man skal tillægge slutbemærkningen fra udvalgsformand David Cicilline vægt, så er det næppe noget, techfirmaerne skal glæde sig til.
Således sluttede Cicilline den næsten seks timer lange grilning af de fire direktører (der i coronavirus-stil naturligvis foregik via en videomøde-forbindelse) med følgende ord:
"The companies as they exist today have monopoly power. Some need to be broken up. All need to be properly regulated."
Det lyder som om, de amerikanske politikere mener det seriøst. Vi sætter popcorn over og venter spændt.
Dagen efter: Tre kæmpe-overskud og en enkelt fuser
Som flere medier pointerer, så er de ovennævnte techfirmaer nok rigtig glade for, at høringen fandt sted i onsdags.
For dagen efter kunne tre af de fire fremvise rekordoverskud i deres kvartalsregnskaber, hvilket kunne have virket som yderligere brænde til politikernes bål.
Overskuddene skal naturligvis ses i lyset af coronavirussens mange konsekvenser, såsom lockdown og hjemmearbejde, der har hærget råt i alle tre måneder; april, maj og juni. Dette har som bekendt ramt mange firmaer og nationale økonomier benhårdt. Men de største techfirmaer er altså stort set gået fri.
Kun Google fremviste et dårligere regnskab end samme kvartal sidste år. Det var i øvrigt første gang nogensinde i Googles historie, det er sket.
På trods af Googles misser, så er alle fire firmaers aktie steget siden i onsdags.
Høringen har altså ikke fået nogen umiddelbare konsekvenser for markedets tro på, at techgiganterne også i den kommende tid kan marchere fremad, som om intet var hændt.
---

LINKS TIL LÆSEHESTE
Al dansk musik forsvinder fra YouTube i dag: KODA siger Google vil reducere sangskrivernes indtægter med 70 procent, og vil derfor ikke indgå ny aftale.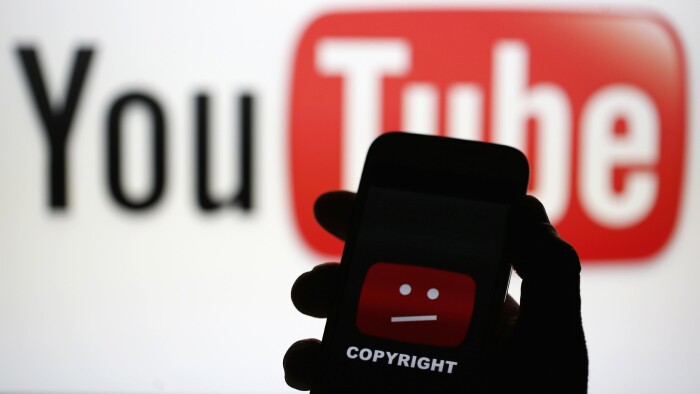 ---
Men måske kommer musikken på Facebook i stedet?
---
Update på det store Twitter-hack: Stjal login-oplysninger via telefon-opkald
---
Næste iPhone bliver forsinket: Kommer ikke til september som normalt… men formentlig til oktober
---
TikTok vil undgå at blive forbudt i USA: I må tjekke vores algoritmer
---