Microsoft vil købe TikTok i USA: Sejr for Trump, fejl af Microsoft
Microsoft køber en app, der ikke stemmer overens med firmaets mission, og som er omgivet af negativ omtale.
---

Microsofts potentielle TikTok-køb ligner en fejl
Jeg sluttede fredagens nyhedsbrev med et link til historien om, at TikTok havde tilbudt de amerikanske myndigheder, at kigge deres algoritme efter i sømmene, i et desperat forsøg på at undgå, at blive forbudt i USA.
Senere samme dag, meldte Donald Trump så ud, at han overvejede at forbyde TikTok, og at det muligvis ville ske allerede lørdag.
Dernæst tager sagen en overraskende drejning, da Wall Street Journal rapporterer, at Microsoft er i forhandlinger om et muligt køb af TikToks aktiviteter i USA.
Søndag forlyder det så, at forhandlingerne angiveligt er sat på pause, på grund af Trumps modstand.
Senere samme dag melder Microsoft så officielt ud på sin blog, at den er god nok, at de forhandler med TikToks moderselskab ByteDance om at købe TikToks aktiviteter i USA, Canada, Australien og New Zealand.
Samtidig oplyser Microsoft, at firmaets CEO, Satya Nadella, har talt med Donald Trump om sagen. Den amerikanske præsident har nikket 'ja' til, at Microsoft kan fortsætte sit forsøg på at overtage dele af TikTok.
Helt konkret skriver Microsoft, at der vil være en endelig afklaring på om købet bliver til noget senest d. 15 september — altså om mindre end seks uger. I så fald vil alle data, der relaterer sig til brugere i de ovennævnte fire lande, blive flyttet til amerikanske servere, og Microsoft forsikrer, at data, der måtte være gemt på servere i andre lande, vil blive slettet.
Hele miseren sker blot 75 dage efter det blev meldt ud, at Disney-veteranen, Kevin Mayer, ville overtage direktørstolen hos TikTok og samtidig en rolle som COO hos moderselskabet ByteDance. Han har ikke spildt tiden.
Det er ikke så lidt at tage ind, for sagen stinker af politiske spændinger, og det er på papiret svært at forstå, hvorfor Microsoft har lyst til at stikke hånden ind i sådan en hvepserede.
Så lad os starte fra toppen.
Førts og fremmest virker det super betændt, at en amerikansk præsident meddeler, at han vil bandlyse et kinesisk firma i USA, men samtidig siger god for, at Microsoft kan købe det.
Det sætter de facto TikTok skakmat, og tvinger ByteDance til at sælge.
Det er måske meget godt set af Satya Nadella. Microsoft får relativt let ved at købe TikToks amerikanske (og flere andre engelsksprogede) aktiviteter for en formentlig ganske favorabel pris.
For hvem skulle ellers købe TikTok i USA?
I disse høringstider, hvor monopoler og konkurrenceforvridning for alvor er kommet på dagsorden, ville Facebook aldrig få lov, og Google ville heller ikke.
TikTok ville passe usædvanligt dårligt ind hos både Apple og Amazon, og så er der vel faktisk ikke mange andre firmaer end Microsoft tilbage, der har mulighed for at købe og videreføre TikTok.
Særligt set i lyset af, at den amerikanske præsident skal godkende handlen, og det købende firma derfor bliver nødt til at være i en position, hvor det kan garantere Trump, at sikkerhed og opbevaring af data er i tråd med amerikanske sikkerhedsinteresser.
Spørgsmålet er så, hvorfor Microsoft overhovedet er interesseret i at købe TikTok. Jeg må ærligt indrømme, at jeg ikke forstår det.
Ja, de køber sig adgang til en stor brugerskare, men jo trods alt kun i fire lande.
Ja, de får mulighed for at tjene flere penge på reklamer.
Ja, de køber sig adgang til data om et ungt segment, som de p.t. ikke er i kontakt med, og som måske kan danne grobund for nye produkter og en bedre forståelse af "hvad de unge vil have". For de vil næppe have Excel, hvis de kan undgå det.
Det er alt sammen fint nok, og kan nemt betyde et umiddelbart boost af aktieprisen. Men med i købet får Microsoft en række problemer, de ikke før har kæmpet med.
Det drejer sig om moderation af alskens crazy indhold, lige fra porno, racisme, folk der mishandler dyr og blærer sig med våben. Og så er det samtidig en platform for super unge brugere, som derfor også tiltrækker voksne med slette hensigter.
Microsoft ejer allerede et socialt medie, LinkedIn som de købte for 26 milliarder dollars i 2016. Og de ejer spillet Minecraft.
Men TikTok er en helt anden platform, og det er svært at forstå, at Microsoft — der med Nadella i direktørstolen virkelig har fået strømlinet virksomheden — ønsker at overtage en platform og et koncept, der trækker så mange negative overskrifter, og som værdimæssigt ikke matcher Microsofts andre forretningsområder eller overordnet mission "to empower every person and organization on the planet to achieve more."
TikTok kunne meget vel ende med at blive en klods om benet på Microsoft. Faktisk har jeg meget svært ved at se, hvordan det kan blive en succes.
I en tid, hvor sociale medieplatforme er i tiltagende massiv modvind for at grave dybe kløfter mellem folk, for at udbrede hadsk tale, for at gøre mange unge deprimerede og skabe massive mængder af misinformation (som nærmest er uundgåelig med den underliggende annonce-forretningsmodel), virker det helt besynderligt, at Microsoft vil have en del af den kage.
Et helt uafklaret spørgsmål er, hvordan én app skal fungere med to forskellige ejere. Muligvis kommer Microsoft blot til at stå for data-opbevaring og sikkerhed, som gør at appens tilstedeværelse i USA kan sluges af de amerikanske politikere, mens ByteDance stadigvæk vil være dem der udvikler nye features og stå for hele brugeroplevelsen. Men det er blot gætværk.
Kan blive en fordel for Zuckerberg
Går købet igennem, kan det dog potentielt være en uventet hjælp for et konkurrerende firma.
Hvis der er en person, der — udover Trump — føler stærk ubehag ved TikTok og appens konstant voksende udbredelse, så er det Mark Zuckerberg.
Men jeg tror faktisk, han er godt tilfreds, hvis Microsoft ender med at købe TikTok i USA.
I sidste uge var fire af de fem amerikanske techgiganter (kun Microsoft var ikke repræsenteret) som bekendt hovedpersoner i en høring i Kongressen, hvis fokus blandt andet var at kigge på, om firmaerne er blevet for store og skal brydes op.
Det sidste kunne meget vel ramme Facebook, som har sat sig markant på både sociale medier og personlig kommunikation med over 3,1 milliarder brugere fordelt på firmaets fire hovedplatforme Facebook, Instagram, WhatsApp og Messenger.
Her kan det vise sig at være en fordel, hvis TikTok kommer på Microsofts hænder, som et led i Mark Zuckerbergs forsøg på at overbevise politikerne om, at han konkurrerer med mange andre amerikanske firmaer: Twitter, Snapchat, YouTube (Google), TikTok (Microsoft) og iMessage (Apple).
For de amerikanske politikere er nødt til at forholde sig til Facebooks markedsposition i USA, og her er de ikke så langt foran TikTok.
Facebooks familie af apps har tilsammen i USA og Canada 256 millioner månedlige brugere. TikTok har i omegnen af 100 millioner brugere i USA alene.
Ligeledes kan det være en fordel for Mark Zuckerberg, hvis en strammere regulering af techvirksomhederne bliver en realitet i USA, at det også vil ramme hans måske hårdeste konkurrent, hvis TikTok er (delvist) ejet af Microsoft.
På den anden side, så forsvinder Zuckerbergs argument om, at kineserne vil tage over, hvis de amerikanske techfirmaer bliver reguleret.
Men på den store vægtskål, kan det alligevel falde ud til Mark Zuckerbergs fordel, hvis Microsoft og TikTok bliver hans konkurrent på hjemmemarkedet.
---

1. Twitter-hack: 17-årig amerikaner anholdt som hovedmand i sagen
En blot 17-årig dreng fra Florida er blevet anholdt og sigtet for at være hovedmanden bag det store Twitter-hack.
Graham Clark blev anholdt efter en fælles indsats fra amerikansk politi, FBI og Secret Service.
Samtidig har myndighederne anholdt en 22-årig amerikaner og en 19-årig brite for at have hjulpet til med at udføre det bitcoin-scam, der fik flere twitterbrugere til at overføre kryptovaluta til hackerne.
Graham Clark har angiveligt været den, der ringende til en Twitter-ansat og fik personens log-in oplysninger udleveret, ved at udgive sig for at være fra Twitters IT-afdeling.
På den måde fik han adgang til det interne system, hvor han kunne ændre kontaktinformation på kendte Twitterbrugeres konti. Dernæst nulstillede han deres passwords og fik selv adgang til at logge ind og tweete beskeder fra kendissernes Twitter-profiler.
På trods af sin unge alder vil han blive anklaget som en voksen, på grund af sagens alvor.
---

2. Medier: Garmin betalte løsesum for at få kontrol med hackede systemer
Vi rapporterede ligeledes i sidste uge om, at Garmin efter fire dages nedbrud igen så småt havde fået deres it-systemer op at køre.
Det skete efter det ransomware-angreb, firmaet havde været udsat for, hvor centrale servere var blevet krypteret, og angriberne krævede en løsesum for at udlevere nøglerne der kan dekryptere dem igen.
Oplysninger fra mediet Bleeping Computer tyder på, at Garmin har valgt at betale ved kasse ét. Dog vides det ikke, om de har betalt det fulde beløb på angiveligt 10 millioner dollars, som hackerne oprindeligt havde krævet.
Sky News har fulgt op på sagen, og deres kilder bekræfter ligeledes, at Garmin ved hjælp af en mellemmand — firmaet Arete IR — har betalt hackerne et "multi million dollar" beløb, for igen at få adgang til sine egne systemer.
Hverken Garmin eller Arete IR har modsagt Sky News oplysninger, selvom de har fået chancen for det.
Betalingen af løsesummen kan potentielt få et efterspil for Garmin, da folkene bag angrebet angiveligt er relateret til Evil Corp, som er på en liste over firmaer amerikanske firmaer ikke må handle med — heller ikke selvom de er udsat for afpresning.
---

LINKS TIL LÆSEHESTE:
Corona-apps skal kommunikere på tværs af landegrænser i EU: Pilotforsøg klar om 3-4 uger
---
Flere danskere skal bruge Smittestop-appen, hvis den skal være effektiv: På trods af 800.000 downloads, er der kun fire procents chance for et match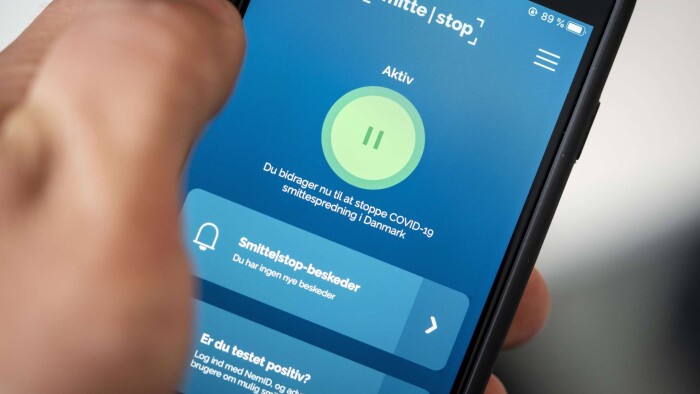 ---
Landet i vandet: Se (eller gense) Space X's rumkapsel returnere til Jorden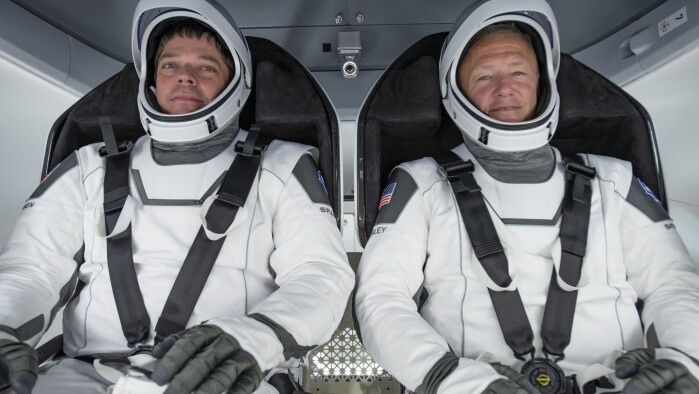 ---
Ny Google-telefon kommer i dag... Men næppe til Danmark
---