Historisk dansk computersamling risikerer at gå tabt
Et stykke dansk it-historie hænger i et limbo, efter Det danske Datamuseum er blevet smidt på porten i Ballerup.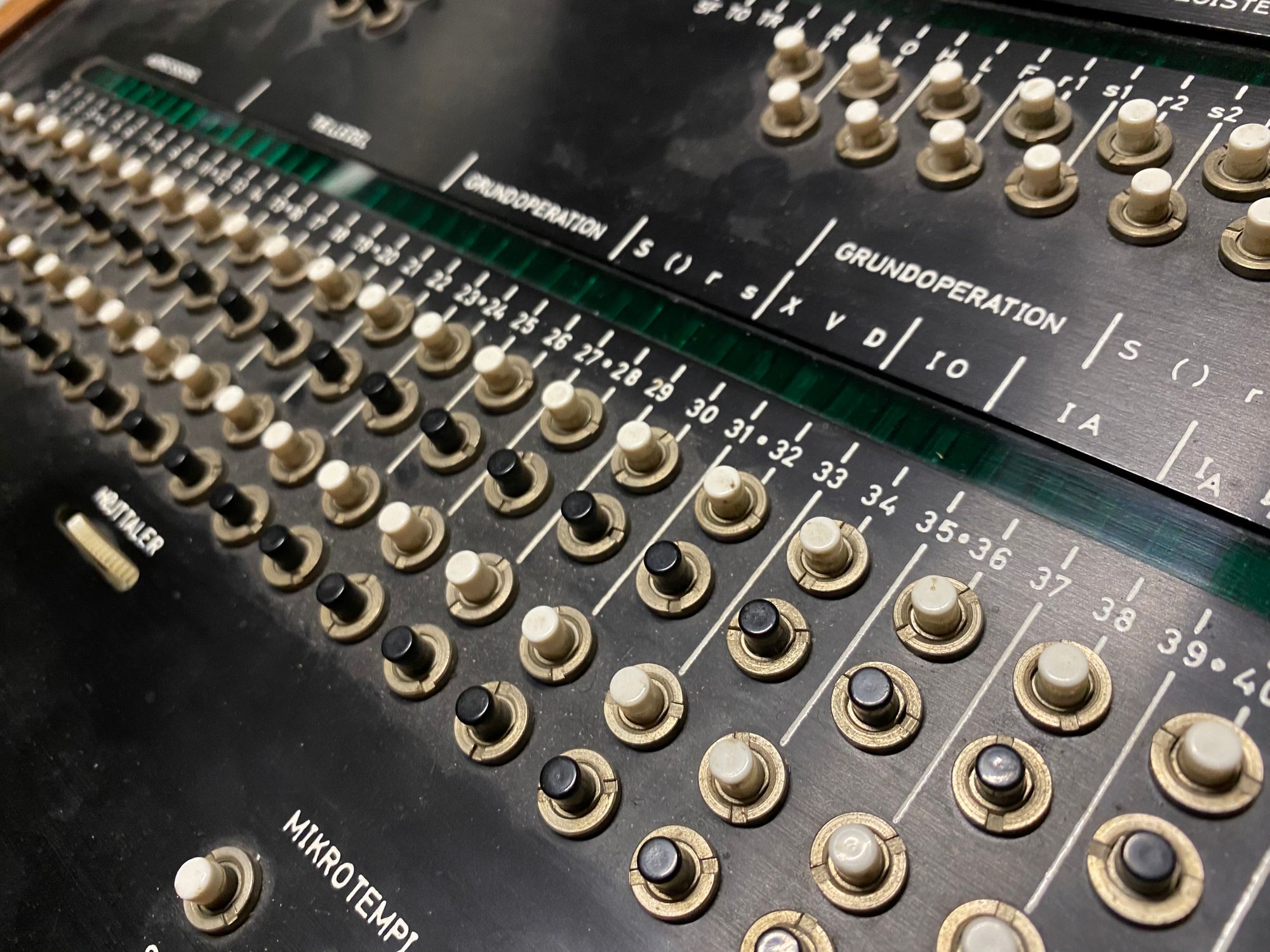 ---

1. Bitcoin-mysterie opklaret: Kryptovaluta til en værdi af 1 milliard dollars er beslaglagt af den amerikanske stat
Der skulle ikke gå længe, før vi fik afklaring på, hvem der var kommet i besiddelse af kryptovaluta til en værdi af omkring 1 milliard dollars, som på mystisk vis blev flyttet fra en bitcoin-wallet tidligere på ugen.
Det amerikanske justitsministerium oplyser nemlig, at det er dem, der står bag, hvad der har vist sig at være den største beslaglæggelse af bitcoin nogensinde.
Ifølge myndighederne trækker sagen tråde tilbage til den kriminelle online-handelsplatform Silk Road og platformens bagmand Ross Ulbricht, der i starten af 2010'erne huserede på det mørke internet.
Efterforskere fra en særlig cyber crime-enhed identificerede med hjælp fra bitcoin-analysefirmaet Chainalysis nogle gamle transaktioner, som ledte dem frem til en person, der bliver omtalt som "Individual X". Personen har angiveligt hacket sig vej til de mange Bitcoins fra den nu dømte Silk Road-bagmand.
Af sagsdokumenterne fremgår det, at "Ulbricht blev opmærksom på Individual Xs online-identitet og truede Individual X til at levere kryptovalutaen tilbage til Ulbricht. Individual X returnerede ikke kryptovalutaen, men beholdt den og har ikke brugt af den."
Myndighederne oplyser, at de har indgået en aftale med Individual X — som de kender identiteten på — om at overlevere de mange bitcoins til den amerikanske stat. Sagen er blevet indbragt for en domstol, der skal beslutte om pengene kan beslaglægges permanent.
Bitcoinkursen er i øvrigt på sit højeste siden januar 2018, hvor den var i nærheden af 20.000 dollar. I skrivende stund er 1 bitcoin 15.700 dollar værd.
---

2. Apples store privatlivsopdatering i App Store er klar 8. december
Da Apple i juni præsenterede det nyeste styresystem til iPhone og iPad, iOS 14, var der særligt en ting, jeg hæftede mig ved — og som jeg udnævnte som den mest interessante nyhed:
Den privatlivsfunktion, jeg personligt ser mest frem til, er at alle apps i App Store i fremtiden skal oplyse, hvilke af dine private oplysninger de indsamler (fx lokation, browsing-historik, eller hvad du køber på nettet).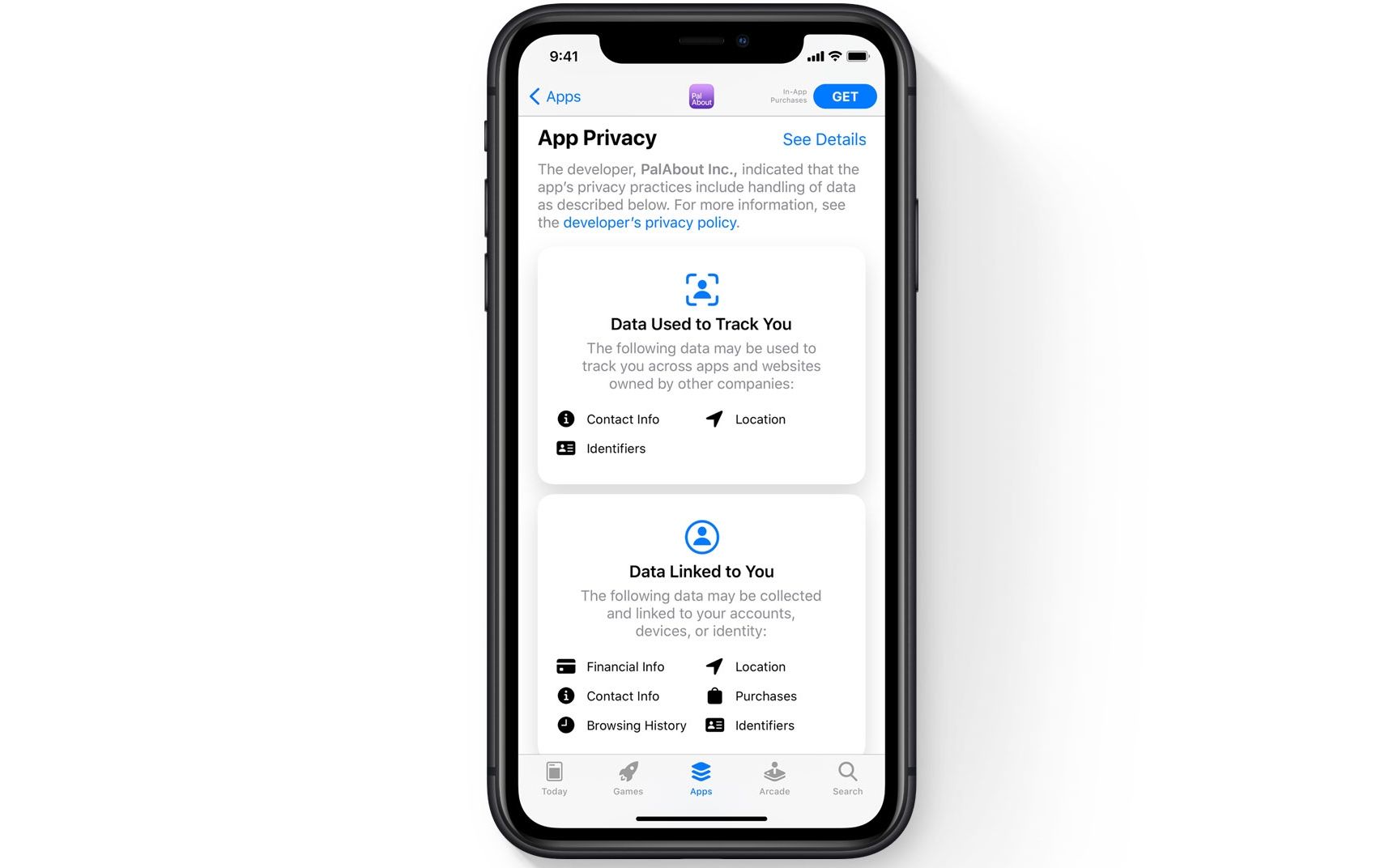 Desuden skal appudviklerne deklarere, om de bruger dine data til at tracke dig.
Apple sammenlignede det nye tiltag med varedeklarationen på varer, vi køber i supermarkedet. Men siden hen er intet sket — indtil nu.
Apple publicerede i går en opdatering på deres særlige udviklerhjemmeside, hvor de gør appudviklerne opmærksom på den nye privatlivs-deklaration: Fra den 8. december kan de ikke længere sende nye apps i butikken, eller opdateringer til nuværende apps ud til brugerne, hvis de ikke har udfyldt de påkrævede informationer om, hvordan de indsamler data og "om disse data er knyttet til den enkelte bruger eller bruges til at spore dem."
Det er et initiativ jeg har efterspurgt i mange år, og jeg glæder mig virkelig til at se, om det kommer til at gøre en forskel — både i forholdt til hvilke apps brugere vil downloade, og i forhold til om flere af de mere brodne kar vælger at sadle om, når det bliver udstillet hvad de i virkeligheden gør med vores personlige data.
---

3. Facebook lukker 'Stop the Steal' gruppe. Twitter lukker tidligere Trump-rådgivers konto efter trusler om halshugning
Vi snupper lige en hurtig opdatering på de seneste døgns valg-virak på de sociale medier.
Facebook har lukket den hastigt voksende gruppe 'Stop the Steal', der på godt et døgn voksede fra ingenting til over 320.000 medlemmer. Gruppen blev lukket på grund af misinformation om valget og for at opildne til vold.
Facebook-ansatte har på firmaets interne beskedplatform beskrevet, at de har set en stigning i hashtag og nøgleord omhandlende vold, og opslag der opildner til vold, på platformen. Det sociale medie vil derfor ifølge New York Times indføre nye tiltag, der skal gøre det mere besværligt at dele indhold, så hastigheden på spredningen af indhold sættes ned.
Trumps tidligere chefstrateg Steve Bannon er også gået helt bananas på de sociale medier.
I en video publiceret på Facebook, YouTube og Twitter påstår Bannon, at Trump er blevet genvalgt, og siger at Trump burde fyre Anthony Fauci, der har stået i spidsen for USAs Corona-tiltag, og FBI-chef Christopher Wray.
Bannon sagde derefter, at han selv ville gå langt længere end blot at fyre dem:
"Jeg ville sætte deres hoveder på spyd" (…) og sætte dem i to hjørner af Det Hvide Hus som en advarsel til statens bureaukrater."
Det fik Twitter til permanent at lukke Bannons profil og YouTube og Facebook til at fjerne videoen. Videoen nåede dog at være tilgængelig i over 10 timer på Facebook, hvor den fik mere end 200.000 visninger.
---

Det danske Datamuseum går en usikker fremtid i møde
Gennem knap 20 år har en flok utrættelige nørder i Dansk Datahistorisk Forening skabt en kæmpestor samling af computere, mainframes og andet udstyr fra især den danske it-historie.
Men samlingen er truet, fordi foreningens lokaler i Ballerup er blevet sagt op med virkning fra 1. oktober 2021. Så nu lever den unikke dokumentation af rejsen fra radiorørenes æra til vores gennemdigitaliserede hverdag på lånt tid. Og det er jo trist.
Jeg har gennem årene flere gange været på besøg i samlingen og talt med medlemmer af foreningen, og det har altid været både underholdende og oplysende. Så jeg håber naturligvis, at det lykkes at finde en løsning.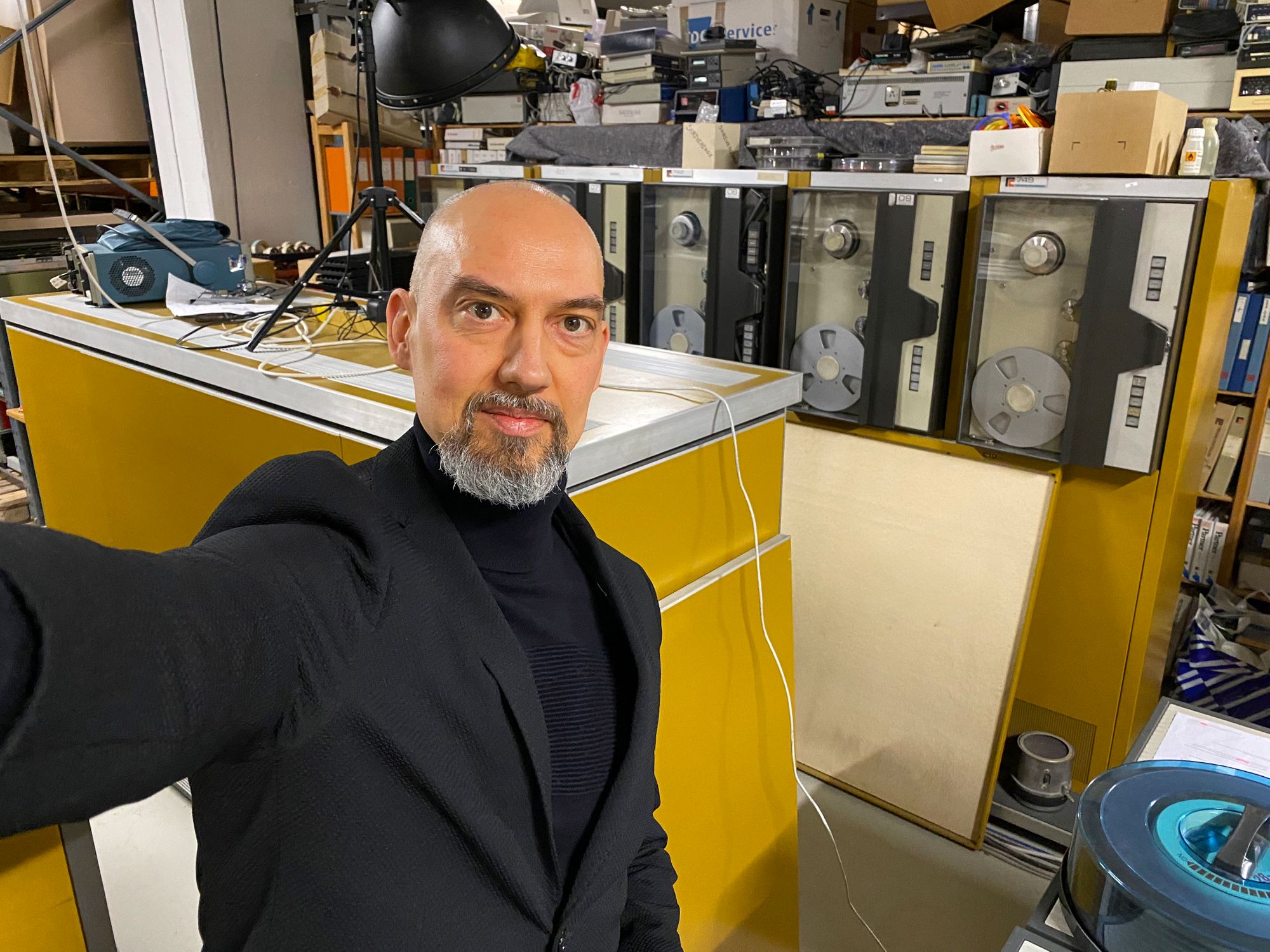 I dagens Techliv portrætterer vi derfor Dansk Datahistorisk Forening, med status for den aktuelle usikre situation. Det er baseret på et email-interview med Erik Lorenz Petersen, der er medlem af bestyrelsen.
Vores historie kan hjælpe os med at forstå verden i dag
Der var engang, hvor vi ikke allesammen gik omkring med supercomputere i lommerne, hvor internettet var en kuriositet for forskere, og hvor data blev gemt i et 'ferritkernelager'.
Den er dén historie, som folkene i Dansk Datahistorisk Forening, DDHF, gerne vil bevare for eftertiden.
For ligesom samlingerne på mange andre historiske museer sætter vores samfund i perspektiv, kan foreningens regnemaskiner, mainframes og andre computere fra fortiden hjælpe os med at forstå vores nutid.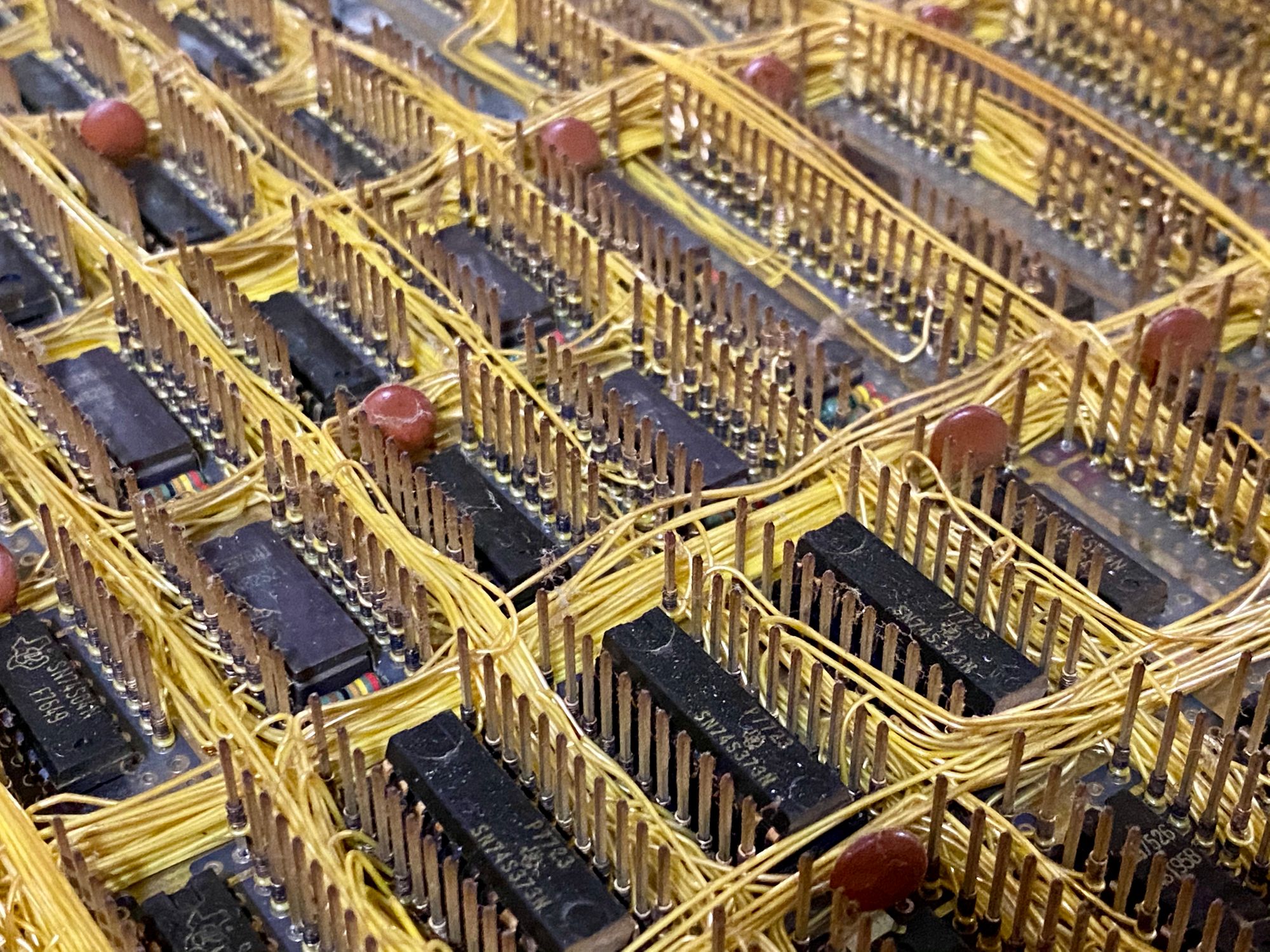 DDHF blev stiftet i 2002, men forhistorien rækker helt tilbage til 1989.
"Grundlaget for foreningen starter i 1989 som en gruppe "dataarkæologer" tilknyttet Ballerup Egnsmuseum og dette museums fremsynede leder Jørgen Bjerregaard," fortæller Erik Lorenz Petersen.
Det var disse dataarkæologer, som siden blev til Dansk Datahistorisk Forening, og for alvor slog rødder i Ballerup.
"Første milepæl var at kommunen stillede 900 M2 kælderlokale til rådighed for foreningen på meget lempelige vilkår. Kommunen reserverede også en grund i nærheden af det der nu er DTU Ballerup Campus, med henblik på etablering af et egentlig museum."
En forundersøgelse af ideen om et "rigtigt" datamuseum viste dog, at det næppe ville kunne løbe rundt. Derfor besluttede foreningen at "…fokusere på indsamling og bevaring af den danske it-historie" i kælderen i Ballerup og på et par eksterne lagre på Stevns og i Ringsted.
Indsatsen drives i høj grad af DDHFs 35-40 frivillige, hvoraf cirka halvdelen under normale omstændigheder mødes jævnligt for at arbejde i samlingen. I alt har foreningen dog over 500 individuelle medlemmer.
Det er altså vigtigt at understrege, at Dansk Datahistorisk Forening ikke driver et egentligt, fysisk Datamuseum, men dog har masser af information om samlingen på datamuseum.dk.
Desuden bidrager de til andre museers it-relaterede udstillinger, som fx Post & Tele-museets specialudstilling "Danskerne og Datamaterne" og Teknisk Museums udstilling om Danmarks første computer.
10.000 dimser i samlingen
I dag rummer samlingen med et forsigtigt skøn i omegnen af 10.000 genstande, store som små - fra håndholdte spillekonsoller til kæmpestore maskiner på flere hundrede kilo.
Samlingens juvel, siger Erik Lorenz Petersen, er den originale hulstrimmel til det første program der blev afviklet på Danmarks første datamaskine; DASK, Dansk Aritmetisk Sekvens Kalkulator, der blev bygget i midten af 1950'erne.
Men samlingen rummer også en fungerende maskine fra 60'erne (GIER - Geodætisk Instituts Elektroniske Regnemaskine), en kopi af konsollen til Danmarks første computerspil NIMBI, opfundet af Piet Hein, og meget, meget mere.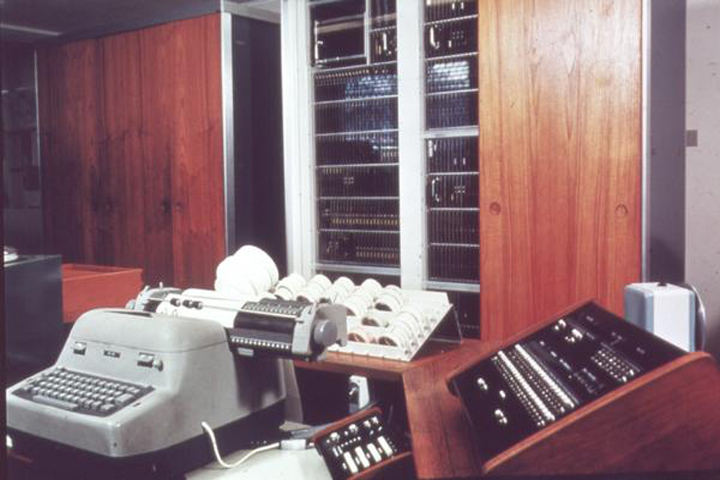 Hvis du selv vil gå på virtuel jagt gennem de mange genstande, kan du besøg DDHFs wiki, der har et stort katalog - men hvor mange af maskinerne indrømmet mangler en del beskrivelser.
Hvad er perlen i samlingen 50 år fra nu?
Genstandene kommer først og fremmest som donationer, både fra private og fra virksomheder.
Det er dog ikke alt, foreningen tager imod. Nogle computere har man allerede, andre er måske i dårlig stand, og så er der jo heller ikke ubegrænset plads. Men man skal passe på med at luge for meget fra, siger Erik:
"Det er ikke til at vide, hvad der om 50 år vil være perlen i samlingen."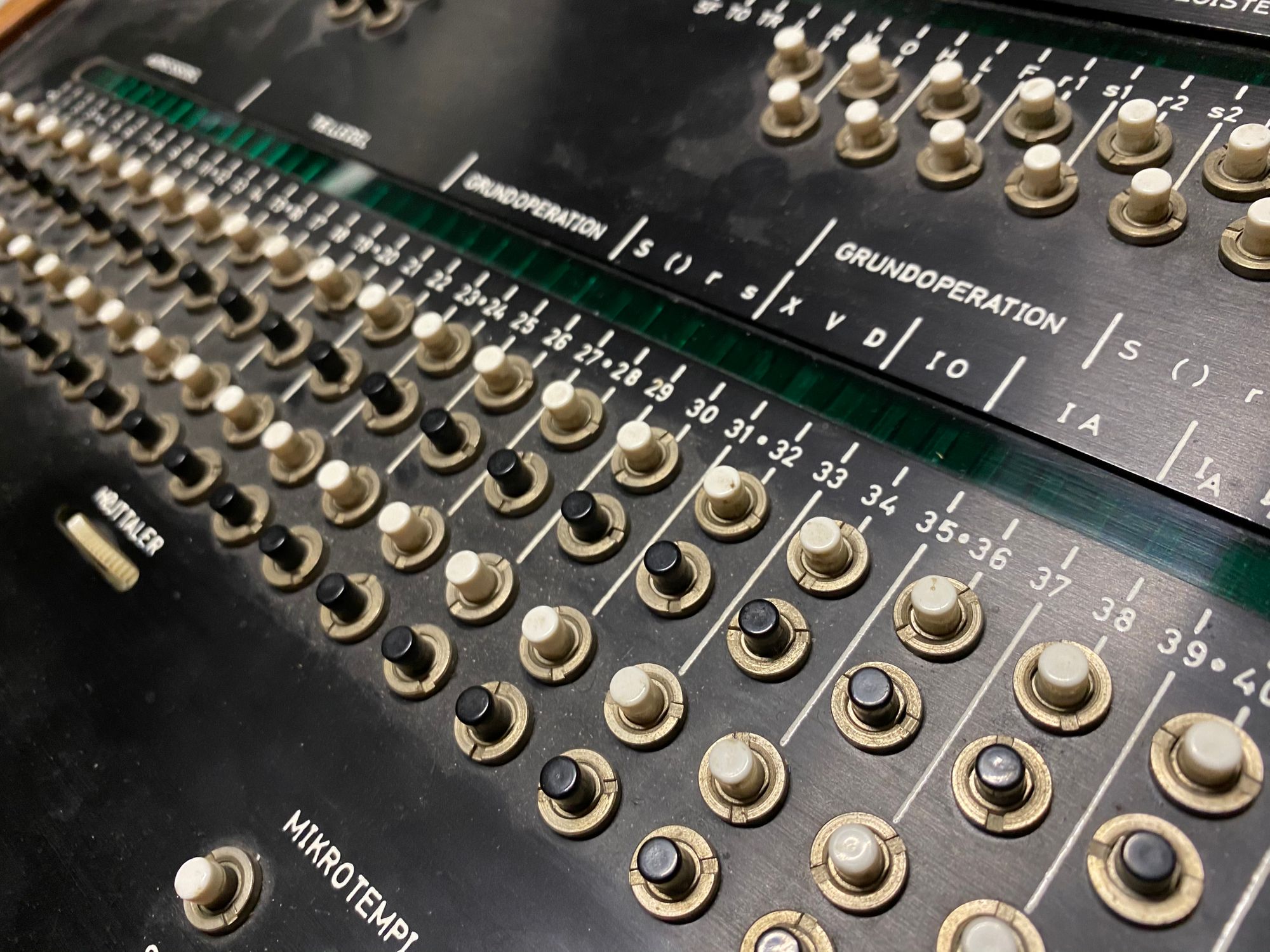 De mange maskiner i kælderen hos Dansk Datahistorisk Forening udgør som nævnt ikke et rigtigt museum, og derfor kan medlemmerne fx også arbejde på at gøre maskinerne funktionsdygtige, fortæller Erik:
"Der arbejdes ihærdigt. Men det er naturligvis kun en forsvindende lille del af samlingen, som er på "operationsbordet." Hovedprojekterne er naturligvis de store danske it-maskiner, som GIER og RC 4000 med tilhørende perifere enheder. Men der arbejdes også med alt fra regnemaskiner til diverse PC'er og gaming-maskiner, Amiga, og så videre"
Som Erik også skriver, vælger de frivillige selv hvilke maskiner de vil arbejde med ud fra egen interesse og erfaring, og deres arbejde og utrættelige nørderi er helt afgørende for foreningen.
Det handler egentlig ikke så meget om at få oldgamle computere op at køre (og hvad skulle man også bruge dem til?), men om at transformere samlingen i kælderen fra en bunke jern til et levende værksted med levende historier.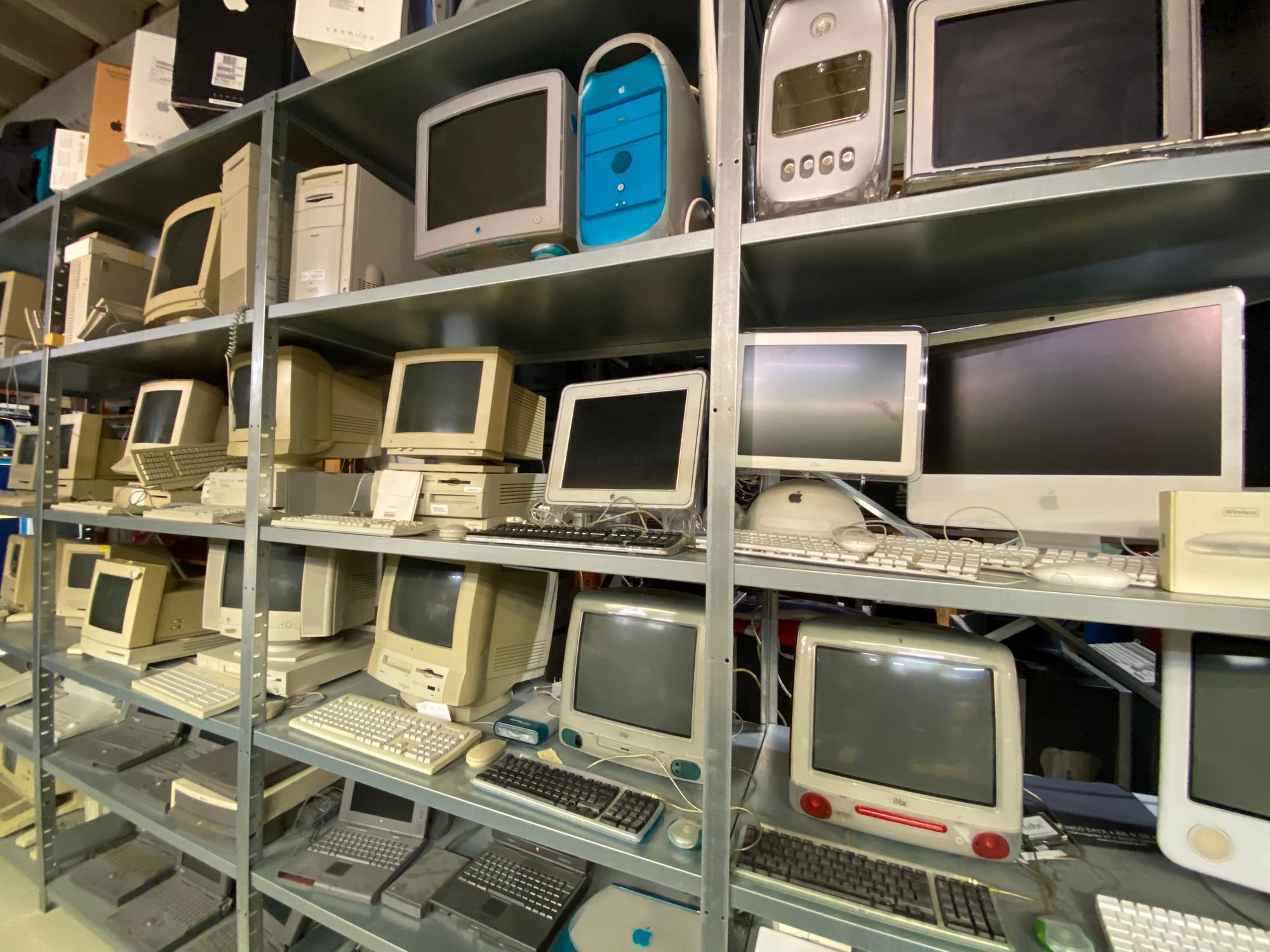 Usikker fremtid for de gamle computere
Som nævnt er samlingens fremtidige eksistens usikker, fordi Dansk Datahistorisk Forening er blevet opsagt fra lokalerne i Ballerup, så der fremover kun vil være 120 kvadratmeter til rådighed, hvilket er alt for småt. Og hvad så?
"VI skal finde en ny værtskommune — gerne på vestegnen af hensyn til vores frivillige og til trafikforhold. Derefter skal vi søge om fondsmidler til at etablere vores vision om et Bit-Hus," fortæller Erik Lorenz Petersen.
Bit-Huset er foreningens drøm om at skabe et regulært kulturhus rundt om samlingens Danmarks it-historie. Det skal rumme både it-historie, kørende systemer fra edb- og it-alderens barndom, åben formidling og oplevelser, rådgivning samt inspirerende netværksaktiviteter for såvel unge som ældre borgere, håber Erik:
"Bit-husets formål er blandt andet at visualisere den teknologiske udvikling gennem ikoniske it-systemer og fortællingen om de danske it-pionerer, deres systemer og virksomheder, til gavn for Danmarks kommende datapionerer og iværksættere. It-udviklingens betydning for det danske samfund og den digitale infrastruktur, såsom CPR, Kildeskat, Motorregister mv., fortjener at blive formidlet på ikke teknisk vis til borgerne."
Derfor er DDHF altså på jagt efter en ny værtskommune, der kan hjælpe med lokaler til både lager og værksted - og gerne altså faciliteter til både udstillinger, workshops og andre aktiviteter for frivillige og besøgende. Foreningen drømmer om samlet cirka 800-1.000 kvadratmeter.
Men uret tæller ned, og det er langt fra sikkert at drømmen går i opfyldelse, selvom der gøres en solid indsats.
DDHF overvejer fx om man kan købe anparter i et selskab, der så kan bruge pengene til at købe en passende bygning til samlingen, men det er stadig på tegnebrættet.
Du kan også hjælpe med at bevare den danske it-historie
I mellemtiden kan man dog også som helt almindelig historisk bevidst og nørdet dansker give sit eget bidrag, også selvom man ikke lige kan skaffe en opvarmet lagerhal til GIER og de andre perler i samlingen.
Man kan støtte Dansk Datahistorisk Forening ved at blive medlem, enten som privat eller som firmamedlem. Det giver både ret til at dimse rundt i samlingen og deltage i foreningens arrangementer.
Hvis du er blevet nysgerrig, og vil være med til at støtte foreningen og bevare landets datahistorie, så kan du læse mere om vilkårene her.
Hvis Datamuseet skal have en fremtid, bliver vi nødt til at løfte i flok.
Og lad os så igen her til sidst give ordet til Erik Lorenz Petersen fra Dansk Datahistorisk Forening:
"Vores samling af bøjet jern er af national interesse, både historisk og fremadrettet, hvor den kan inspirere de kommende generationer af danske iværksættere til at tænke stort og realisere deres drømme."
---
LINKS TIL LÆSEHESTE
---
Det smarte hjem er officielt blevet mainstream: Lidl (ja discount-supermarkedet) lancerer egen serie af smarte pærer og bevægelsessensorer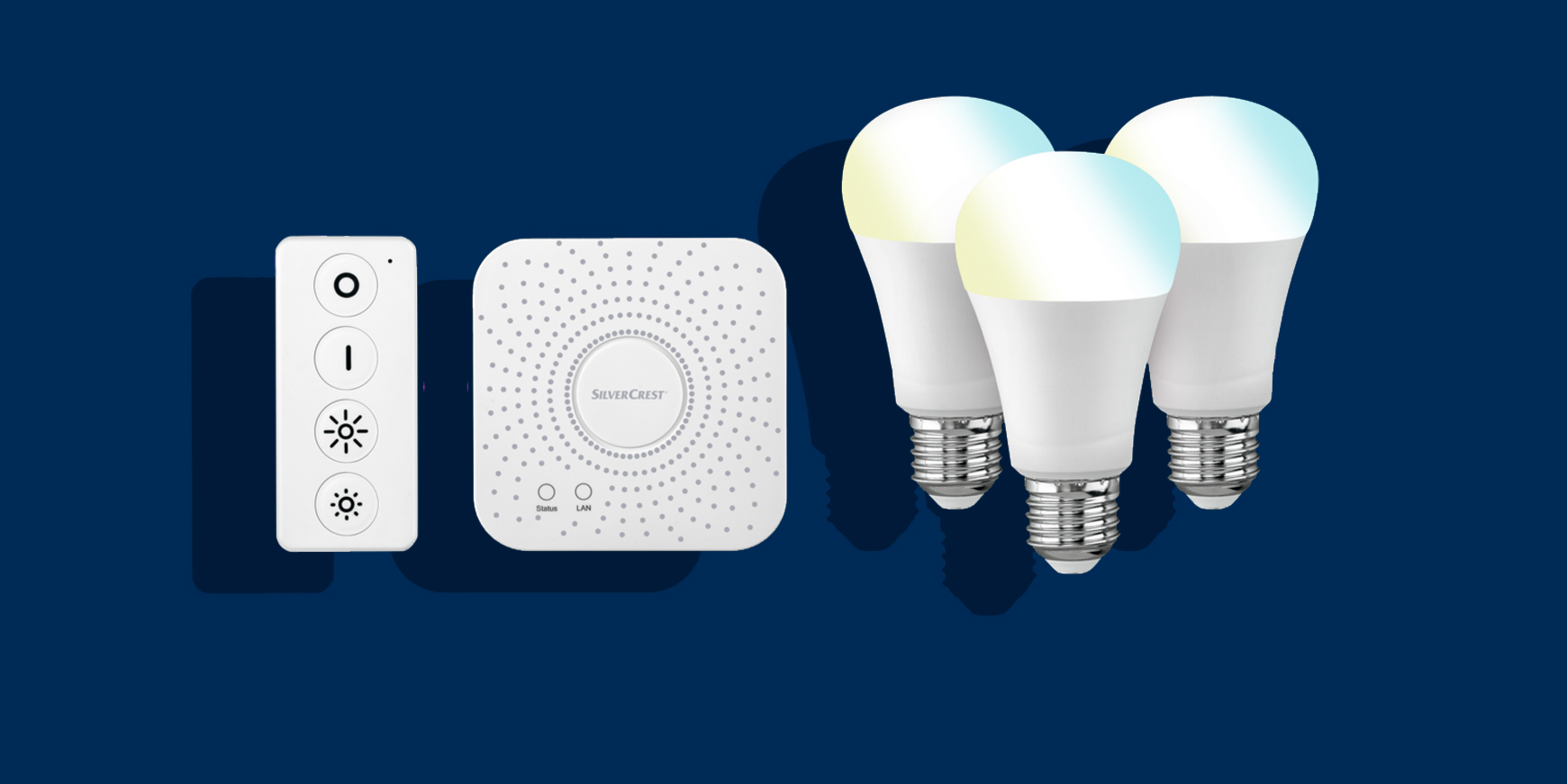 ---
Frederiksberg Kommune udsteder elbils-ladegaranti: Ingen borger må have mere end 250 meter til nærmeste ladestander
---
Emojien ingen kan undvære er nu klar: Ny iOS-opdatering giver dig "den italienske hånd"
---
Huawei klager over udelukkelse fra svensk 5G-netværk: Professor mener, udbuddet risikerer at skulle gå om
---
Følg Techliv — og del med dem du kender...
Følg Techliv på Twitter og Facebook, og del gerne dette nyhedsbrev med folk du kender.
---