En techverden ramt af Coronavirus og autoplay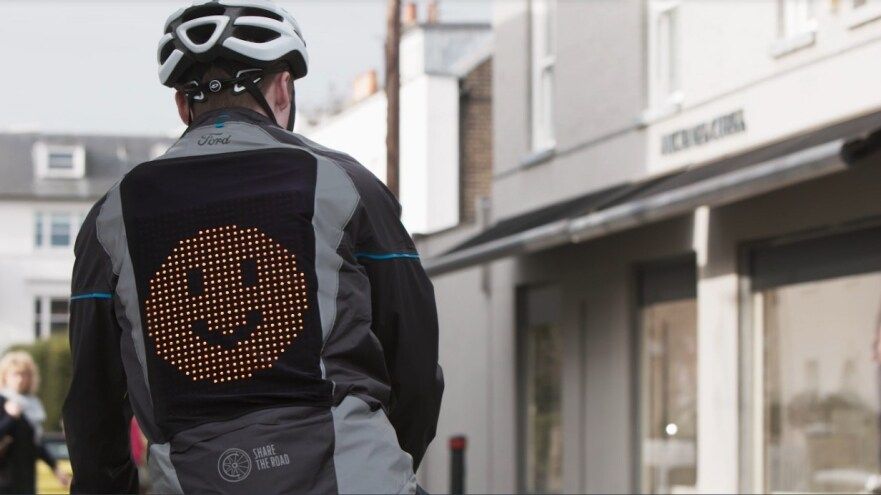 God fredag,
Det siger en hel del om den tid vi lever i, at døgnets største nyhed på så godt som alle techmedier er, at du nu kan deaktivere autoplay-funktionen på Netflix. News you can use, som gør hverdagen lige et nøk bedre, går aldrig af mode.
Det gør håbløse PR-stunts heller ikke, og vi har derfor reserveret en særlig plads i slutningen af nyhedsbrevet til en amerikansk bilproducent, der pludselig bekymrer sig meget om cyklister.
Men inden da tager vi en kort nyhedsrundtur i den helt fredags-lette ende, og så giver Anders dig en større opdatering på de konsekvenser Coronavirussen allerede har på techindustrien i Kina.
God læselyst,
Anders og Nicolai
---

Motorolas foldetelefon i start-problemer
Vi starter i gadgetland, hvor tidens hotteste buzzword er foldables — altså telefoner, tablets og computere med bøjelige skærme.
Et af de helt store spørgsmål (udover om det overhovedet giver en bedre brugereoplevelse) er, om skærmene kan klare at blive bøjet igen og igen uden først at rynke og efterfølgende gå i stykker.
Den test er Motorolas genfødte Razr-telefon netop delvist snublet i.
Mediet Cnet har stresstestet Razr, som skulle kunne klare at blive foldet 100.000 gange. Efter 27.000 bøjninger med en såkaldt FoldBot havde skærmen det fint, men til gengæld havde hængslet det så tilpas skidt, at Cnet stoppede sin test.
Bare som en lille servicemeddelelse, hvis nu du står på spring til at købe sådan en fiks fyr. Salgstarten i Danmark af det genfødte mobil-ikon er desuden blevet udskudt fra i går til starten af marts pga… Coronavirus.
---

Apple vil være din bilnøgle
Apple har netop sendt en ny betaversion af styresystemet til iPhone på gaden (iOS 13.4), som mere end antyder at iPhone og Apple Watch snart kan agere bilnøgle.
Der bliver i koden refereret til et såkaldt CarKey API, der viser, hvordan biler udstyret med en NFC-lås kan åbnes og starte lige så let som at købe to bananer med et kontaktløst dankort.
Desuden skulle det blive muligt at dele sin bilnøgle digitalt med venner eller familie — altså når du engang har anskaffet dig en bil med NFC-lås.
---

Farvel til forruden

Vi var allerede en smule forbi den selvkørende transport i går, og nu er vi her igen.
Firmaet Nuro har nemlig som det første i USA fået tilladelse af de amerikanske transportmyndigheder til at køre fuldt førerløse biler uden sidespejle eller forrude på offentlig vej. Grunden er, at firmaet ikke transporterer mennesker, men derimod varer.
Tilladelsen til det nye design betyder ifølge Nuro, at de både kan gøre bilen smallere (1,10 meter) og i særdeleshed rundere, hvilket angiveligt beskytter fodgængere bedre, hvis de skulle blive ramt.
Nuros varebiler, som kører med en tophastighed på 40 km/t, vil efter planen snart blive sendt på gaderne i Houston, hvor de skal levere mad fra restauranter og varer fra supermarkeder.
Og nu til noget helt andet, som man siger.
---

BAG OM
Fjernarbejde, VR og færre gadgets: Sådan rammer Coronavirus Kina
Vi lever i en digitaliseret verden, hvor apps, cloudtjenester og gadgets fylder hverdagen - på godt og ondt.
​
Coronavirussen har dog vist, at den omsiggribende techificering er skrøbelig. De møjsommeligt opbyggede netværk af data og forbindelser og hardware kan hurtigt knække, når samfundet kommer under pres.
​
Nu skal man jo afgjort ikke nedtone de virkelige og nære tragedier folk oplever, når familie, venner eller kolleger bliver smittet eller dør, men det er vigtigt også at perspektivere udbruddets bredere konsekvenser.
​
Vi har set på hvordan Corona-virusen rammer teknologiens verden, fra det helt små til det globale.
Ramt i den nære hverdag - mad, biografer og huskøb
Det er jo især Kina, der indtil videre er ramt af Corona, og det er også i den kinesiske hverdag de fleste mærker konsekvenserne:
​
Der er mange, som benytter sig af udbringningstjenester, især til mad eller dagligvarer, og tjenesterne mærkede hurtigt at antallet af ordrer gik ned efter udbruddet.
​
Brugerne var bange for at hurtigmaden ville smitte, og endnu værre - at personen der bringer ordren ud, skulle være smittebærer.
​
Tjenesten Meituan var blandt de første, som indførte "kontaktløs" levering - altså at de sætter leverancen på et aftalt sted i stedet for at overbringe den personligt. Siden er andre firmaer fulgt efter - også når det handler om andet end mad og dagligvarer.
​
Tech in Asia har også talt med flere indbyggere, som er gået bort fra at bestille fast food til hvert måltid, og i stedet køber stort ind af dagligvarer - så de kan lave maden selv, og i øvrigt minimere kontakten med budet (der kun skal komme 1 gang om ugen, i stedet for hver dag).
​
Kineserne forsøger altså efter bedste evne at undgå unødig kontakt med andre, og især større menneskemængder. Det er gået hårdt udover blandt andet biografer - til gengæld er det blevet en fin mulighed for streaming-tjenesterne.
​
Flere premierefilm, der egentlig skulle have været på det store lærred i forbindelse med det kinesiske nytår, er simpelthen sendt direkte til streaming. Det handler blandt andet om filmene "Lost in Russia" og "Enter the Fat Dragon."
​
I andre brancher forsøger man at bruge ny teknologi til at afhjælpe de faldende besøgstal og begrænse risikoen for smitte. Ejendomsmægleren Anjuke tilbyder potentielle købere at gå på husbesøg i Virtual Reality eller følge med på en mæglerrundtur via live-streaming.
Arbejd hjemme og undgå smitte
I det lidt større perspektiv har Bloomberg omtalt virusudbruddet som 'verdens største hjemmearbejds-eksperiment'.
​
Det er naturligvis ikke alle, der kan udføre deres arbejde hjemmefra, men mange af de firmaer, der har muligheden, lader deres medarbejdere blive i privaten. Det betyder så til gengæld en langt større brug af kommunikationstjenester, fra chats til videokonferencer og  streaming-tjenester.
​
Ifølge Bloomberg begyndte det især i Hong Kong og Shanghais finansielle centre, men har også spredt sig til blandt andet reklamebureauer og andre brancher, som i vid udstrækning er digitale.
​
Omvendt går det hårdt udover de mange coworking-spaces, som folk flygter fra i stor stil.
Corona rammer også investeringer og produktion
Selvom nogle forretninger og firmaer altså forsøger sig med kreative løsninger i krisetiden, så kan det ikke undgås at mange bliver ramt hårdt økonomisk.
​
Hele aktiemarkedet er i tovene og techbranchen er naturligvis også påvirket, især når det gælder investering i nye eller små virksomheder, skriver Tech in Asia.
​
Noget af det handler om en tilbageholdenhed fra investorernes side. Man er mindre tilbøjelig til at smide millioner efter nye ideer, når der er så stor usikkerhed. Mere lavpraktisk handler det dog også igen om, at indbyggerne bare ikke rejser og mødes, hvis de kan undgå det - og aflyste eller udsatte møder kan sagtens betyde at man som startup pludselig skal få kassebeholdningen til at vare nogle måneder længere.
​
Endelig er der en lang række startups i turistbranchen, transport eller butikshandel, der naturligt også vil opleve dalende investor-interesse i en tid hvor befolkningen aktivt forsøger at undgå at have fysisk kontakt med andre og er forhindret i at rejse.
​
Men udfordringerne for Kina og de kinesiske virksomheder rammer globalt. Kina fungerer stadig som fabrik for hele kloden, og det forlyder via analysehuset IHS Markit at produktionen af LCD- og OLED-skærme kan falde mellem 10 og 20% den kommende måned. Kinesiske firmaer står for produktion af omkring 55% af verdens skærme, så det kan meget hurtigt betyde stigende priser og forsinkelser.
​
Smartphone-produktionen bliver også ramt. Kina laver cirka 70% af alle de smartphones, der bliver solgt i verden, og Strategy Analysis forventer at produktionen vil være 5% lavere end forventet i 2020.
​
Udfordringerne skyldes i høj grad, at det er svært at få leveret råmaterialer og delkomponenter, fordi begrænsninger i både arbejde og transport i Kina, som følge af virussen, har knækket distributions-kæden.
​
Også Apples ultrapopulære - og dyre - nye in-ear hovedtelefoner AirPods Pro er truet. De er i forvejen svære at få fingrene i, men det kan blive endnu sværere, skriver Nikkei Asian Review. Apple havde bestilt 45 millioner(!) nye AirPods Pro, men det er altså tvivlsomt om de kinesiske fabrikker vil kunne levere til den aftale deadline.
​
De dystre forudsigelser om hvordan produktionen bliver ramt skal dog nok tages med forbehold, påpeger iværksætter, investor og blogger Brad Feld.
​
Mange fabrikker i Kina er slet ikke åbnet igen efter nytårsferien, så hvordan de eventuelt er ramt af virussen er stadig svært at sige.
​
Der er dog næppe tvivl om, at selve nervøsiteten for om man nu kan få produceret sine fladskærme, hovedtelefoner eller smartphones nok kan få mange internationale firmaer til at forsøge at få produceret netop deres gadgets eller komponenter før alle konkurrenterne - og dermed måske gøre problemet med en presset produktion værre.
Teknologien kan måske også hjælpe
Skal man dog slutte på en marginalt mere positiv note, så har de kinesiske techgiganter Baidu og Alibaba stillet deres algoritmiske regnemuskler til rådighed for de forskere, der forsøger at forstå og måske udvikle en vaccine og mindske spredningen af Coronavirussen.
​
Det handler blandt andet om gensekventering, analyse af proteiner og andre beregningstunge opgaver, som de gigantiske serverfarme og avancerede algoritmer altså kan hjælpe med at lave meget hurtigtigere end forskernes egne systemer.
---

PR-bullshit bingo skruet op til 10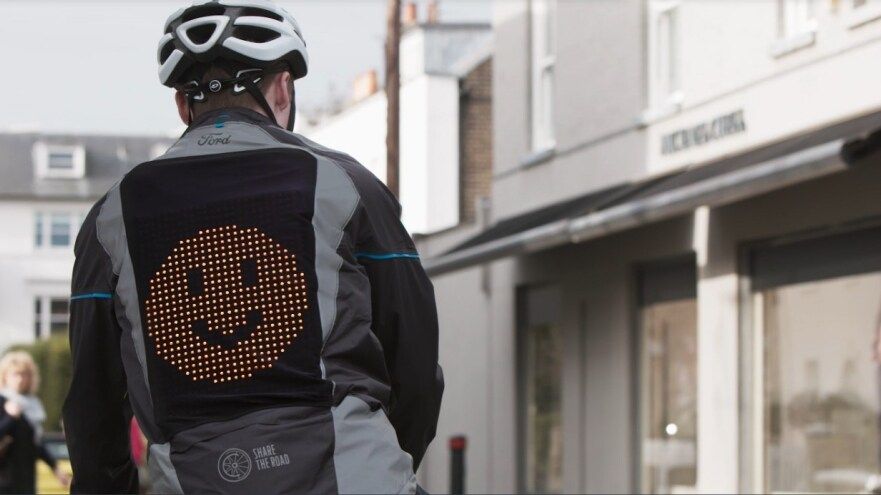 Nu er det ikke fordi, det skal blive en dårlig vane at slutte med en emoji-historie, men Ford skal have en honourable mention for et af de værste forsøg på PR-bullshit-bingo, vi længe har set.
For hvad gør man, når man er bilproducent på udkig efter billige PR-point. Man udvikler emoji-jakken til cyklister — en one-of-a-kind jakke med et LED-blinkende emoji-rygmærke så stort, at selv Iron Maiden-fans må vende sig om af misundelse.
For Ford vil SÅ gerne styrke kommunikationen mellem cyklister og bilister, og  "gøre det muligt for cyklister lettere og mere tydeligt at vise bilisterne, hvad deres intentioner er - og hvordan de har det". Yes, det er citeret fuldstændig korrekt.
Jakken kommer med en glad, en mellemfornøjet og en sur smiley - og med et advarselstegn, hvis nu man bremser hårdt. Problemet er bare, at ikonerne styres manuelt via en fjernbetjening på styret. Og ærlig talt så ville det jo ikke være ret smart, hvis bilister manuelt skulle aktivere bremselyset bag på bilen via en knap på rattet, hver gang de træder på bremsen.
Kære Ford, I er lige røget et nøk ned af listen over bilmærker, jeg ønsker mig.
Techliv kører i garagen for denne uge. God weekend derude.
---

LINKS TIL LÆSEHESTE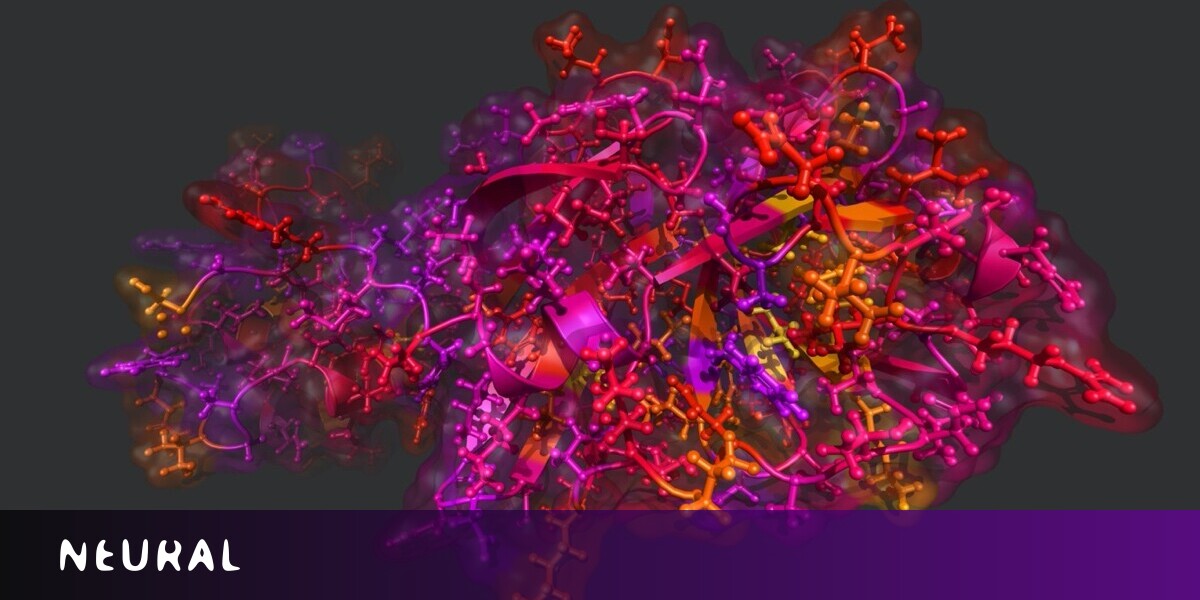 ---