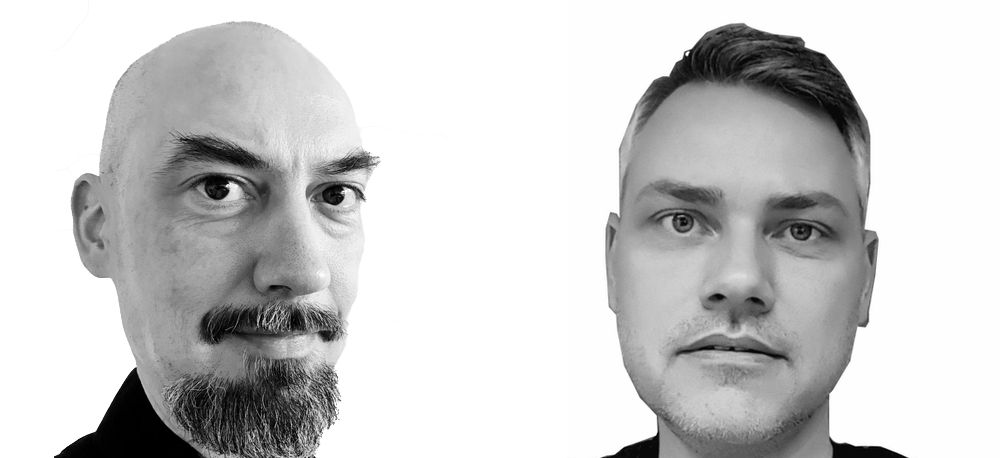 God torsdag,
Så er dagen kommet, hvor vi officielt lancerer Techliv, og vi er overordentlig glade for at kunne byde velkommen indenfor. Særlig til de af jer der er blevet medlemmer allerede inden vi har udgivet så meget som et eneste ord!
Men nu er det jo ikke en Oscar-takketale, så lad os kaste os direkte ud i det.
Vi starter med en lille opsamling på det seneste døgns begivenheder i Techland, efterfulgt af et nærmere kig på alt der gik galt med den famøse app fra Iowa. Og så slutter vi med historien bag tilblivelsen af tidens mest hypede emoji — den italienske hånd.
Vel mødt,
Anders og Nicolai
---

[1] Clearview giver os sortsyn
Måske har du allerede hørt om Clearview AI,  det amerikanske ansigtsgenkendelses-firma, der for nylig fik ørerne i maskinen efter en afslørende artikel i New York Times.
Kort fortalt har Clearview høstet fotos fra både Facebook, Twitter og millioner af andre websites, og lagt dem i en database, hvor politi og andre lovhåndhævere kan søge efter matches, hvis de har et billede af en uidentificeret person.
Brugen af ansigtsgenkendelse er naturligvis i sig selv kontroversiel, men Clearview har også overtrådt adskillige brugeraftaler — 'Terms of Service' — ved at høste billeder fra sociale platforme.
Twitter var hurtigt ude med et 'hold-op-med-dét-brev' til Clearview, siden fulgte blandt andre YouTube og betalingsfirmaet Venmo, og nu har Facebook også fortalt Buzzfeed, at de har skrevet til Clearview og bedt dem om både at stoppe billedhøsten og slette alle de fotos de tidligere har gemt.
Firmaet har også mødt modstand fra myndighederne. I New Jersey har politiet således fået forbud mod at benytte Clearviews ansigtsgenkendelse.
Buzzfeed har dog fået adgang til dokumenter fra firmaets salgs-fremstød, og det lader ikke umiddelbart til at Clearview AI og stifteren Hoan Ton-That har fået kolde fødder. De planlægger tilsyneladende en international ekspansion til mindst 22 lande - inklusive så relativt strenge nationer som UAE, Qatar og Singapore - hvilket mildest talt giver anledning til bekymring på privatlivets vegne...
---

[2] Selvflyvende taxi-forsøg med passagerer har fået grønt lys i New Zealand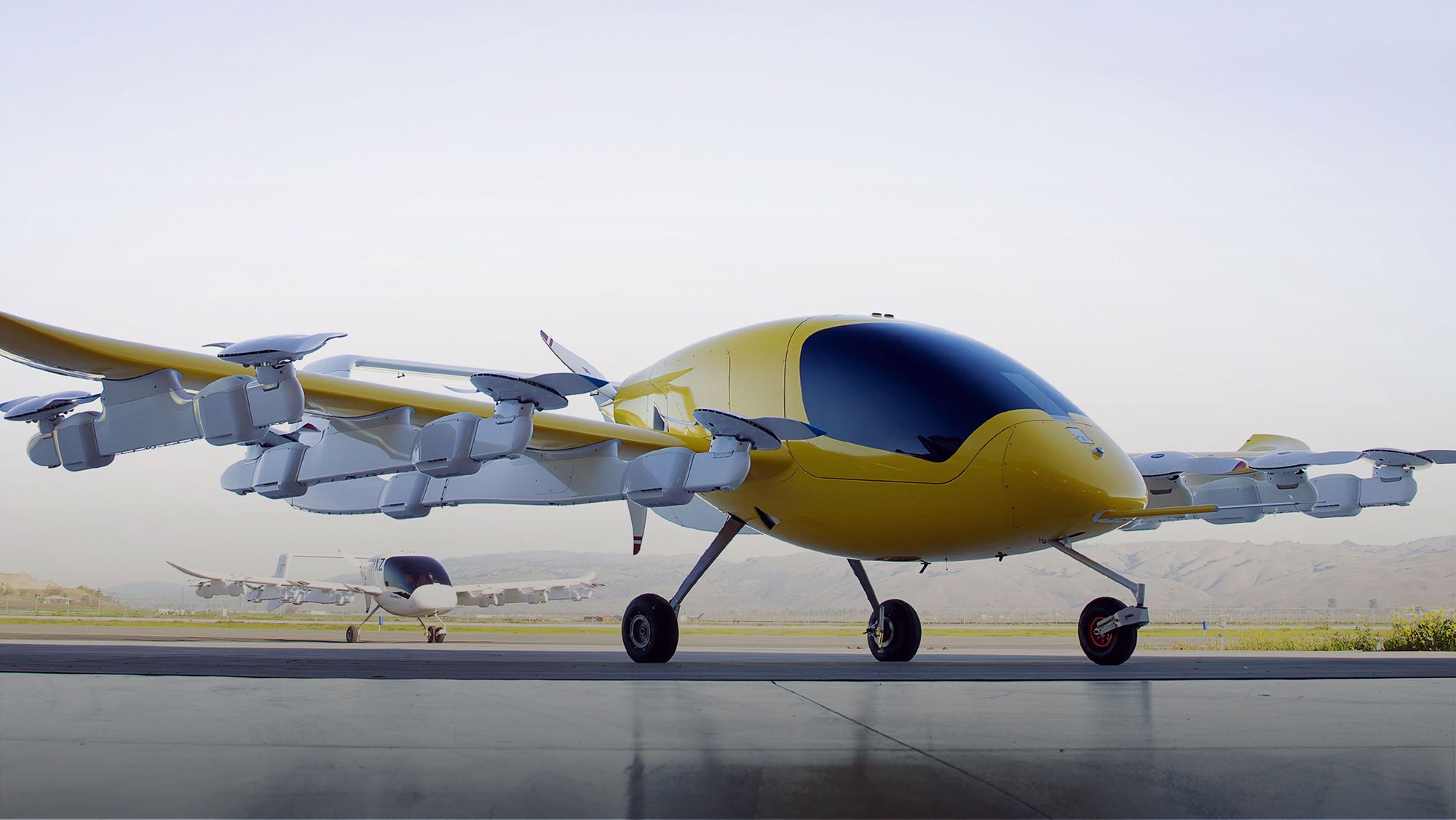 Mens vi venter på, at de selvkørende biler for alvor skal blive til noget, kæmpes der allerede hårdt om at lancere den førerløse bils flyvende tvilling — med andre ord autonome luft-taxier.
Denne kategori er (også) propfyldt med varm luft og store armbevægelser, men nu ser der måske ud til at ske noget.
Firmaet Wisk har netop indgået en aftale med myndighederne i New Zealand, som giver firmaet tilladelse til at afprøve autonome eldrevne taxifly med passagerer ombord i landets Canterbury-region. Det bliver angiveligt den første autonome luft-taxi-test i verden, som har levende homo sapiens ombord, hvis de ikke bliver overhalet indenom.
Dog er Wisk mere tilbageholdne med en egentlig startdato. Det nærmeste de kommer er, at de vil begynde, så snart det elektrificerede luftfartøj Cora — en såkaldt eVTOL (electric vertical takeoff and landing) — er blevet certificeret af New Zealands luftfartsmyndigheder.
Men med det tempo de selvkørende biler snegler sig ud i den virkelige trafik, så skal man nok ikke sætte sine forhåbninger ret højt, hvis man drømmer om at flyve helt uden rorpind i den nærmeste fremtid.
---

[3] Tesla og Google Maps på afveje
Vi bliver lidt i trafikkens verden.
Du er muligvis allerede stødt på ugens bedste hack, hvor den tyske kunstner Simon Weckert viste, hvordan han udstyret med en lille rød trillevogn og 99 brugte telefoner skabte en trafikprop på Google Maps.
Signalet fra de 99 telefoner, der bevægede sig langsomt ned ad gaden, oplevede Google Maps som at trafikken nærmest var gået i stå. Og det fik farven på vejen til at skifte fra grøn til rød, i den app som millioner af mennesker behandler, som var det navigationsguden selv.
Selvom det i dette tilfælde mest var for sjov, og blot fik folk til at trække på smilebåndet, så kan det hurtigt blive en del mere alvorligt, når man snyder automatiserede systemer.
Et hold amerikanske og israelske forskere og studerende har publiceret  en rapport (og en en video) , hvor de viser, hvordan et ganske simpelt 2D-billede af et menneske projiceret på vejbanen får en Tesla på autopilot til at bremse op, fordi bilen tror, der er et levende menneske på vejen. I et andet forsøg viser de, hvordan en projiceret vejstribe får Teslaen til at ændre retning. Og i et tredje forsøg responderer bilen på en falsk hastighedstavle.
Forskerne har kontaktet Tesla, der afviser, at der er noget galt med deres systemer. Javel så.
---

BAG OM
Historiens (måske) største app-fiasko
Ugens helt store historie har naturligvis været det totalt mislykkede forsøg i Iowa på at indrapportere valgresultater via appen IowaReporterApp.
Nu skal det ikke være denne hændelse alene, der får os til at udråbe digitalisering af valg som en total no-no — det kan der være mange andre grunde til.
Men det har været en blæret opvisning i, hvordan man IKKE skal udvikle en kritisk digital løsning. Vi nævner i flæng:
Det er en dårlig idé at bestille en app to måneder før den skal bruges til at afvikle en væsentlig valghandling.
Det er en god idé at budgettere med lidt mere end 430.000 kroner til udvikling af et stykke software, der er helt kritisk for at vælgerne bevarer troen på at demokratiske valg går demokratisk til.
Benyt gerne et firma, der har en form for track record inden for udviklingen af den type apps I er på udkig efter, og som ikke er kendt for problemer med sikkerheden.
Vær sikker på, at appen ikke crasher.
Tænk over, at det er almindelige mennesker, der skal bruge appen.
Rækken af fejl lige fra udvikling til implementering er alenlang, og vokser stadig i takt med at de amerikanske medier trevler historien op.
Senest er Motherboard kommet i besiddelse af Androidversionen af IowaReporterApp, og har lagt den ud til download, så alle kan se koden nærmere efter i sømmene. Nogle af de første analyser lyder på, at appen ser ud som om den er designet efter en skridt-for-skridt manual, som studerende ville bruge, og at det er tydeligt, at den er bygget på meget kort tid.
Til sit forsvar siger Shadows CEO, Gerard Niemira, at der jo basalt set er tale om en simpel regnemaskine-app, og at man med vilje ikke har kompliceret appens design.
Men på trods af at der altså er tale om en supersimpel app, er det alligevel lykkedes at gøre så godt som alting forkert.
På overfladen er den største fiasko den kodefejl, som Gerard Niemira selv nævner som det graverende problem. Kodefejlen gjorde, at data indtastet i appen ikke kunne verificeres i et system, som angiveligt tilhører Iowas Demokratiske Parti — en formulering der indikerer, at man ikke havde afprøvet processen i den virkelige verden inden selve afstemningsdagen.
Men den måske største fejl er, at man på ingen måde har taget højde for den menneskelige faktor. Nemlig at appen skulle bruges af helt almindelige (og typisk lidt ældre) mennesker, som i mange tilfælde ikke har evnet at forstå instruktionerne.
Der har været tale om log ind med email og password, og derefter en  tofaktor-kode genereret med Google Authenticator app. Som en sidste foranstaltning har brugerne skulle indtaste en pin-kode. Men kun en fjerdedel af de såkaldte precinct chairs, der skulle bruge appen, har tilsyneladende formået at logge på. Nogle af dem har sågar udvist så eklatant mangel på forståelse for it-sikkerhed, at de i frustration over at det ikke virkede har taget billeder af manualen — med PIN-koden fuldt synlig — og delt på Twitter.
Tilbage står vi med et totalt fejlslagent app-udviklings projekt, der nærmest har udviklet sig til en 'ABC for dummies', om hvordan man IKKE skal udvikle en digital løsning. Det store problem er naturligvis, at appen ikke har været designet til at tælle stemmer op i det lokale studenterråd, men har været en del af den demokratisk proces som ultimativt skal vælge verdens mest magtfulde mand/kvinde.
Skal man finde en lille solstråle bag den mørke sky, så er det, at de næste, der kaster sig ud i at forsøge sig med at digitalisere selv det mindste led i en valghandling, vil være ekstremt opmærksomme på, hvordan løsningen udvikles og implementeres. Og at der vil være voldsomt fokus på, om alt går til efter planen. Intet er så skidt, at det ikke er godt for noget.
---

Historien bag den italienske hånd
Vi slutter denne første rigtige udgivelse fra Techliv med historien bag tidens mest hypede håndtegn.
I sidste uge blev de næste 117 emojis offentliggjort af Unicode Consortium, men særligt et af de små billedsprogs-ikoner stjal rampelyset.
Der er naturligvis tale om The Italian Hand — emojien der har det officielle navn Pinched Fingers.
Men bag emojien gemmer sig en endnu bedre historie. For hvordan fandt emojien egentlig overhovedet vej til den officielle liste?
Det gjorde den fordi italiensk-amerikaneren, Adriano Farano, i fælleskab med to venner sendte et 14-sider langt forslag til konsortiet bag, med historiske og kulturelle oplysninger om håndtegnets vigtighed, og uddybende billedmateriale om hvordan den italienske hånd bliver brugt — og så naturligvis med skitser til hvordan ikonet skulle se ud.
De tre personer bag forslaget havde selv døbt ikonet "What do you want", og skriver blandt andet:
"Blandt et utal af italienske gestikulationer skiller en sig ud: at knibe fingrene mod tommelfingeren og bevæge hånden frem og tilbage mod brystet. Med den gestus  kommunikerer du [det] der groft oversat betyder: "what do you want?" Intensiteten af din attitude kan formidles ved bevægelsens hastighed. Koordiner begge hænder, så vil du udtrykke en overvældende følelse af vantro til din samtalepartner."
Og det er jo netop derfor, at ikonet ikke bare har taget os men hele internettet med storm. Endelig en emoji som kan afkodes selv på den mindste skærm, og hvor betydningen er så let identificerbar, at den slet ikke er til at tage fejl af. Og dog.
For som altid med Emojis, så findes der naturligvis en række fortolkninger af ethvert af de små ikoner, særligt hvis det kan bruges til at udtrykke en form for seksuel handling — hvilket i dette tilfælde blev fisting.
Vores favorit-fortolkning er dog helt sikkert ikonet vendt 180 grader, hvilket uomtvisteligt ligner det universelle ikon for at drysse salt. Så hvis du ligesom os helt klart savner drysse-salt-emojien må du til tasterne. 14 sider om salts betydning for vores kultur og wellbeing, burde ikke tage ret lang tid at lave — og så er fingersalts-emojien måske allerede klar til næste år.
Techliv blinker af for i dag, men er på kørebanen igen i morgen.
---

LINKS TIL LÆSEHESTE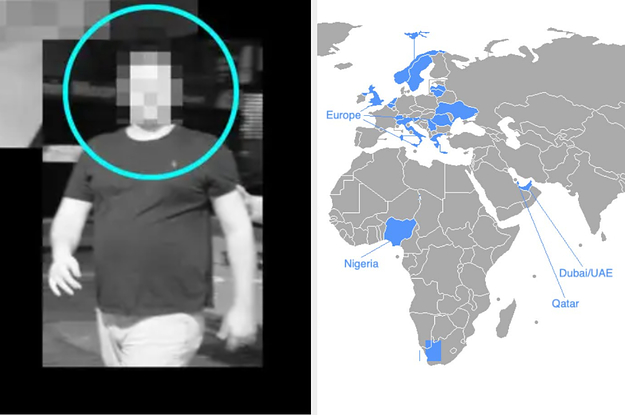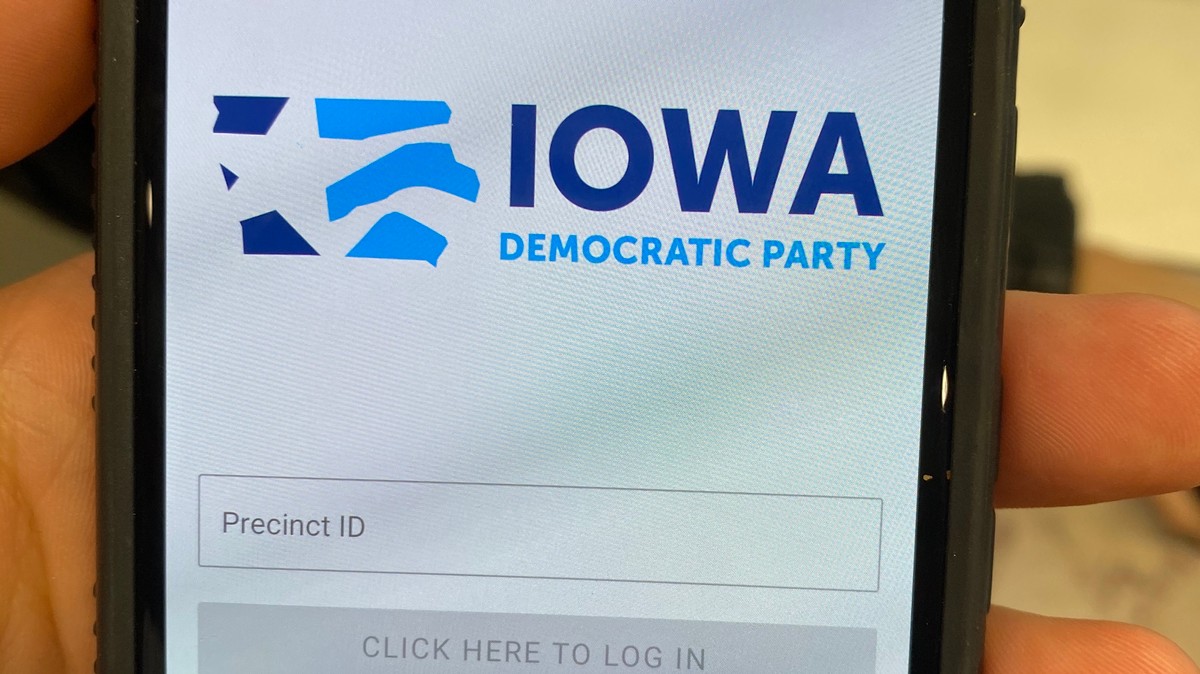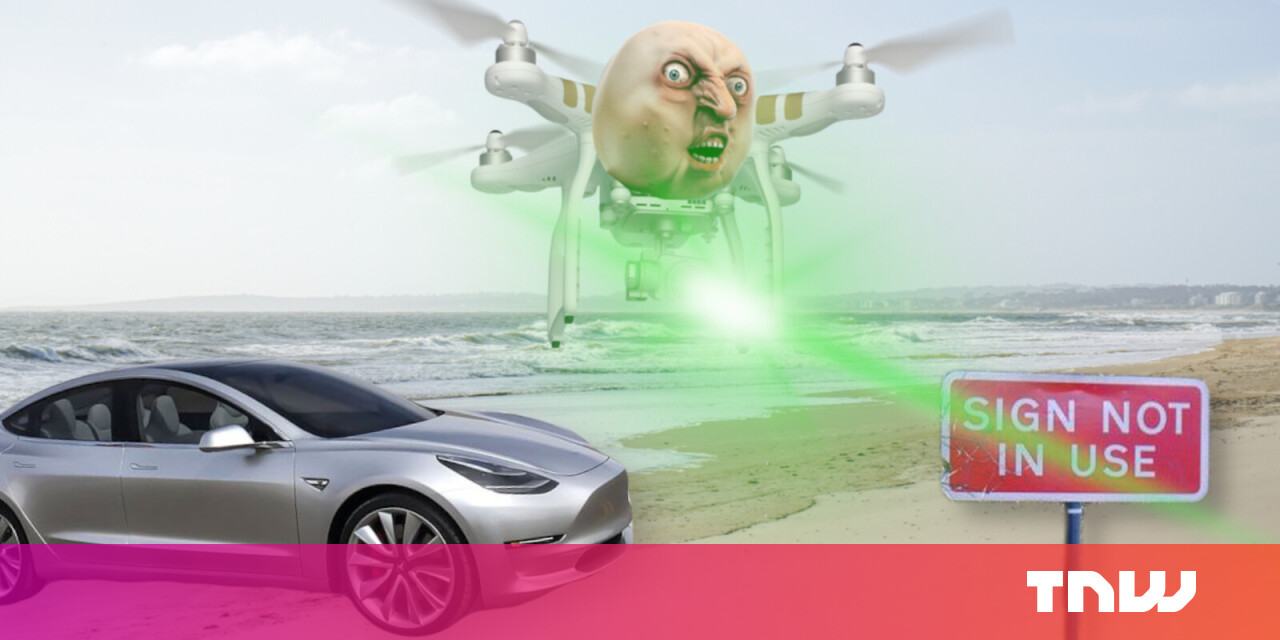 ---