Facebook-briller, spillekonsoller og sur Spotify
Facebook klar med næste generations VR. I 2021 kommer firmaets første smart-briller, mens AR-brillerne først kommer flere år ud i fremtiden.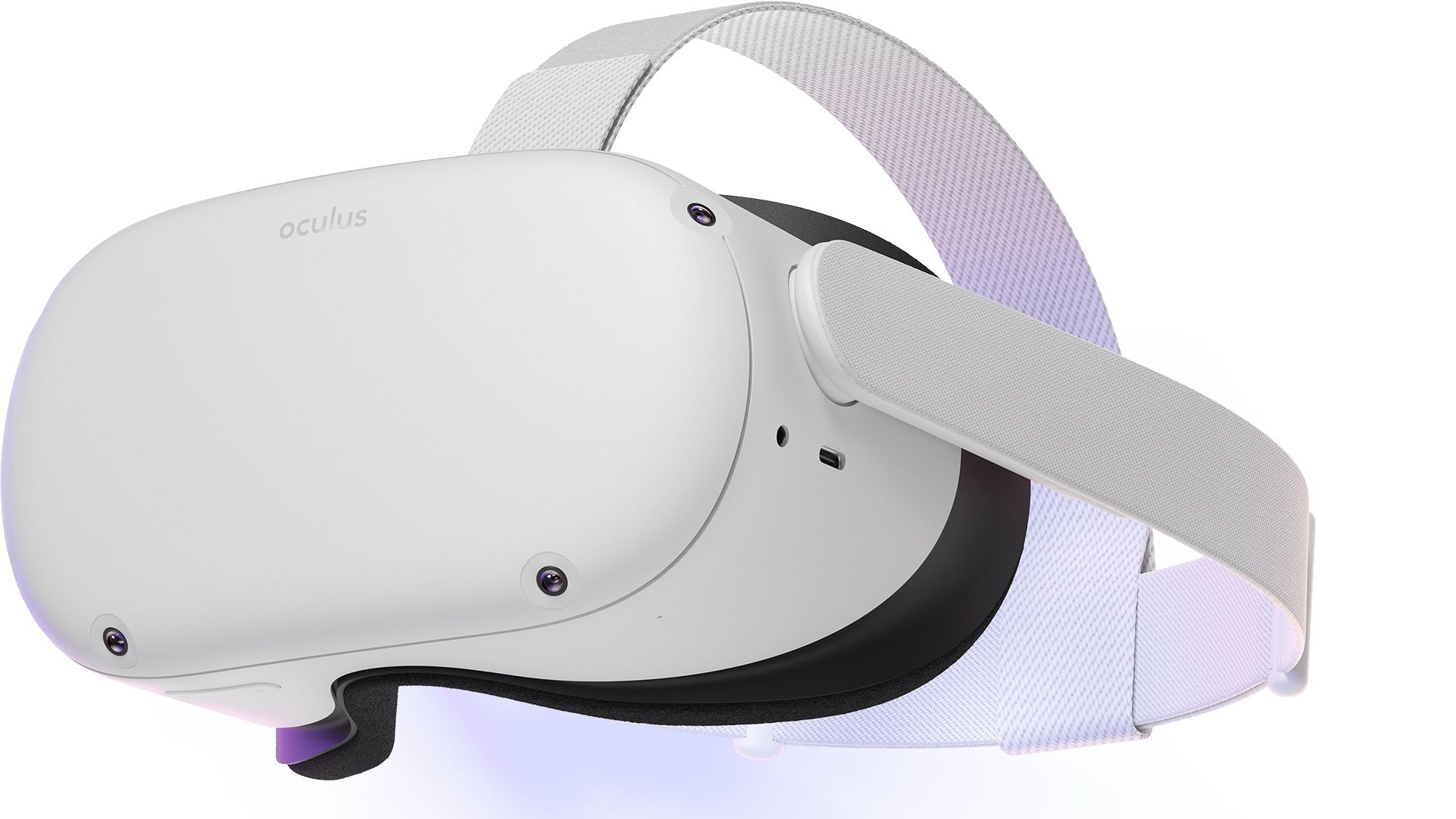 ---

1. Facebook går all-in på digitale briller
En teknologi som har været liiige på trapperne, siden den digitale ruder konge var knægt, er Virtual Reality.
Men det går altså bare ikke så hurtigt, med at få gjort teknologien moden og finde et problem, den kan løse.
Facebook gør dog sit ypperste for at skubbe VR-projektet fremad. Seneste skud på stammen er Oculus Quest 2, som blev officielt præsenteret ved eventen Facebook Connect.
Quest 2 er ikke bare (som teknologiens love foreskriver) lettere, lidt mindre og højere i sin skærmopløsning end forgængeren. Headsettet er faktisk også 100 dollar billigere.
Danskere kan også købe Quest 2, der i EU har fået en pris på 349 Euros, hvilket svarer til omtrent 2.600 danske kroner.
Anyways, så gør prisen det i hvert fald langt mere spiseligt at forsøge sig med en VR-brille — og i så fald, så er det nok Quest 2, du gerne vil have.
The Guardians techskribent, Samuel Gibbs, giver Oculus Quest 2 karakteren 5 ud af 5 og kalder brillen "det virtual reality-verdenen har brug for lige nu".
Hos The Verge giver Adi Robertson Quest 2 karakteren 8 ud af 10 og skudsmålet "the new default for VR, if you're OK with Facebook". For man er nemlig tvunget til at logge ind med sin Facebook-konto, hvis man vil bruge Oculus Quest 2.
Mark Zuckerberg har dog også planer om at lancere en anden type digital brille. I samarbejde med RayBan vil Facebook i 2021 lancere sine første "smart glasses" uden dog at komme nærmere ind på, hvor smarte sådan nogen er.
Men det bliver ikke et AR-device — altså en brille, der kan vise digital information i glassene.
Et bedre bud er nok, at det bliver i stil med briller som Snapchats Spectacles eller Amazons Echo Frame, selvom en brille fra Facebook med enten mikrofon eller kamera — eller begge dele — for mange nok kunne lyde som et device skabt af djævlen selv.
Facebook er dog også på bolden, når det kommer til AR, men brillerne er i første omgang et research-projekt, som går under navnet Project Aria.
I et interview med Casey Newton (hans glimrende nyhedsbrev finder du her), siger Mark Zuckerberg, at han har større planer med AR end 'blot' at putte et Apple Watch på dit ansigt — altså et device der kan vise notifikationer, vejvisning og data fra din fitness-app.
"At levere en følelse af tilstedeværelse er den ting, jeg holder af. Og VR og AR bliver de teknologier, der gør det. VR ved at gå fuldt ind i et andet miljø og AR ved at bringe folk ind i dit eksisterende miljø gennem hologrammer. Så i fremtiden vil jeg, i stedet for en videochat, sidde på min sofa, hvor dit hologram vises i sofaen ved siden af mig, eller mit hologram kan vises i dit hjem," siger han.
Mark Zuckerberg mener, at den store udfordring ved AR er, at teknologien er nødt til at kunne implementeres i en brille, der ikke er større end normale briller, hvis det skal blive en succes. Og der er vi ifølge Zuckerberg slet ikke endnu.
"AR bliver bare meget sværere. Jeg tror virkelig ikke, vi er i nærheden af at få al den elektronik, som du har brug for, ind i en tynd ramme. Men håbet er, at du kan få det i mere normale briller i den første del af dette årti eller den første halvdel af dette årti," siger Facebook-stifteren.
Spørgsmålet er, om der vil gå så længe, før konkurrenterne mener, de har et produkt, der giver mening for den almindelige bruger.
Særligt indenfor AR har Facebook voldsom konkurrence fra blandt andre Apple, Google og Snapchat, som alle investerer store milliardbeløb i fremtidens digitale briller og den teknologi, som vi skal se i dem.
---
2. PlayStation 5 lander i DK i midten af november
Forhåbentlig er du ikke nået til at tænke meget over jul endnu. Men når tiden kommer til, at der skal udformes ønskesedler, er der formentlig mange børn og barnlige sjæle, der vil placere en spillekonsol øverst.
Således er der nu lagt op til konsolkrig, når både PlayStation og Xbox langt om længe fornyes.
Sony meddelte i går, at PlayStation 5 lanceres i Danmark den 19 november.
Prisen i danske kroner kendes endnu ikke, men omregner man dollarprisen og smider dansk moms på (og det plejer at være en rimelig målestok), så er vi i nærheden af 3.900 kroner for den fulde version, mens den digitale udgave, som ikke har noget diskdrev, vil lande i nærheden af 3.200 kroner.
Microsofts Xbox Series X og S kommer til Danmark ugen før, nærmere bestem d. 10 november.
Her koster X'eren 3.899 kroner, mens den billigere og mere skrabede S kan erhverves for 2.399 kroner.
---
3. Kan Ilt-måleren i Apple Watch benyttes til medicinsk brug?
Som vi skrev i går, så er den store nyhed i den næste version af Apple Watch Series 6 en sensor, der kan måle iltindholdet i blodet.
Men på samme måde som at EKG-måleren i sidste års device, ikke kan erstatte et 12-aflednings-EKG, så er iltmonitoren heller ikke sammenlignelig med det oxiometer, som bruges hos lægen, der er designet til at sidde på fingeren.
Apple markedsfører da også (klogeligt nok) iltsensoren, som en mulighed for at bedre forstå ens fitness og wellness.
Men kan uret også bruges til at hjælpe os med at finde ud af, om vi er smittet med Corona? Måske.
Christian S. Meyhoff, overlæge på anæstesiafdelingerne på Bispebjerg og Frederiksberg Hospital, siger til DR, at han ser muligheder i uret, dog uden at han har prøvet det.
"Coronapatienter kan ofte synes, at de klarer det godt, og at det føles som en almindelig influenza. Men iltniveauet vil være meget lavt, hvis man har sygdommen," siger han.
Så må vi bare håbe, at uret måler rigtigt.
---

4. Spotify rasende over Apples nye 'bundles'
Vi skal også lige have en anden opfølger på Apple-eventen, hvor firmaet jo også præsenterede Apple One — et fælles abonnement på flere af Apples tjenester, som er billigere end hvis man køber tjenesterne enkeltvis.
En af de services, der er inkluderet, er musikstreamingtjenesten Apple Music, og det er — ikke overraskende — faldet Spotify stærkt for brystet.
Den svenske musiktjeneste, som sidste år klagede til EU over Apple, prøver nu igen at råbe myndighederne op.
I en udtalelse siger Spotify:
"Endnu en gang bruger Apple sin dominerende position og sine unfair metoder til at skade konkurrenterne og berøve forbrugerne ved at favorisere sine egne tjenester. Vi opfordrer konkurrencemyndighederne til hurtigst muligt at begrænse Apples konkurrencebegrænsende adfærd, som, hvis den ikke kontrolleres, vil medføre uoprettelig skade for udviklere og true vores fælles friheder til at lytte, lære, skabe og kommunikere med hinanden."
Det er da også nemt at se, hvorfor Spotify føler sig særligt udfordret her, fordi musikstreamingtjenester i udgangspunktet er meget ens.
Det svenske firma prøver dog selv at differentiere sig fra konkurrenterne. Særligt ved deres massive investering i podcast, hvor Spotify har hentet nogle af verdens mest populære podcastere ind bag sin egen betalingsmur.
---

LINKS TIL LÆSEHESTE
To år efter første selvkørende dødsulykke: Uber sikkerhedschauffør sigtet for uagtsomt manddrab.
---
DR-interview med Edward Snowden om det danske samarbejde med NSA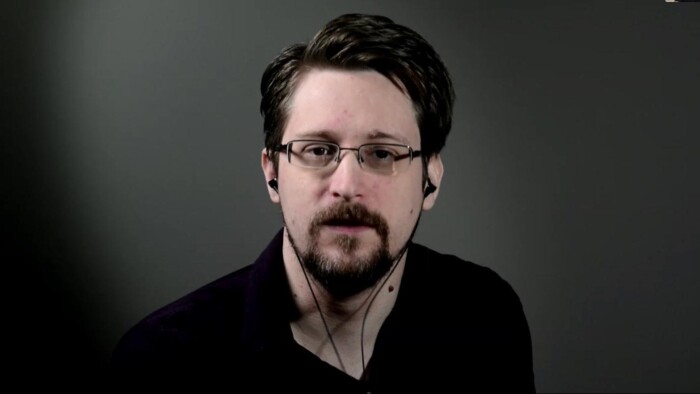 ---
15 minutter for 2.250 kroner: Nu kan du reservere plads i en elektrisk luft-taxi — men du skal vente til mindst 2023 med at komme i luften.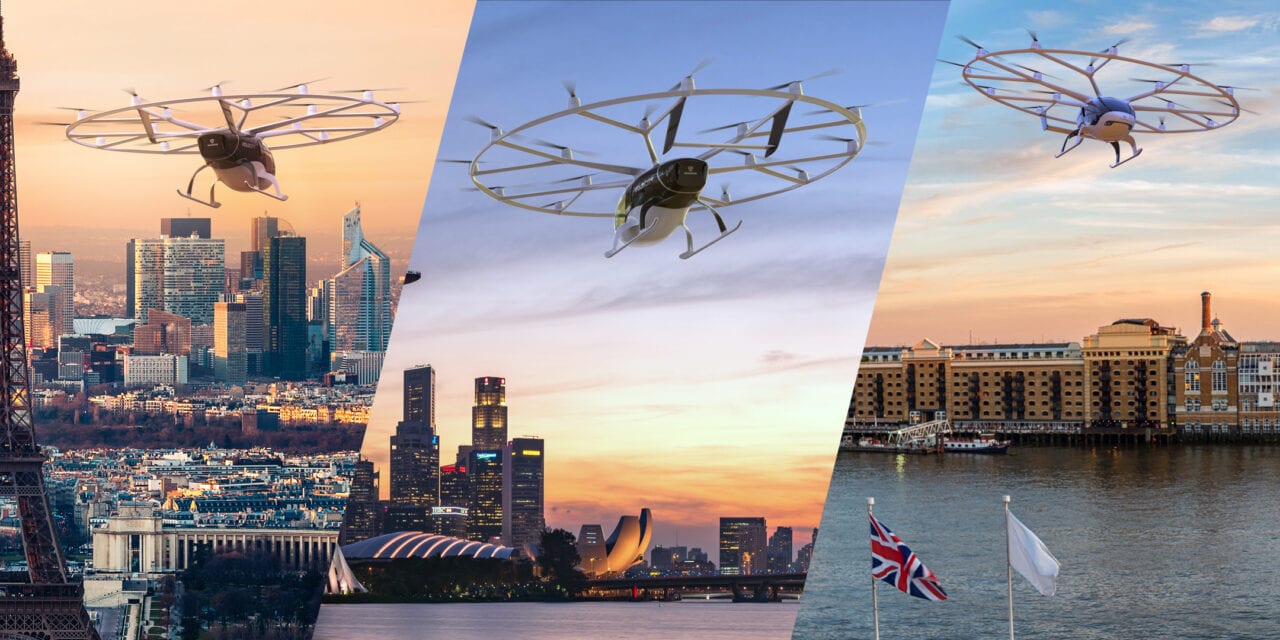 ---
Flere amerikanske elbiler på vej: General Motors fremviser den elektriske drivlinje, der kommer til at sidde i alt fra små biler til store pick-up trucks.
---