Fremtiden ifølge Zuckerberg: 10 pointer fra årets bedst eksekverede tech-event
Vi gennemgår i dag Mark Zuckerbergs keynote på Facebook Connect, hvor han fremviste sin vision for metaverset og udviklingen de næste 10-20 år.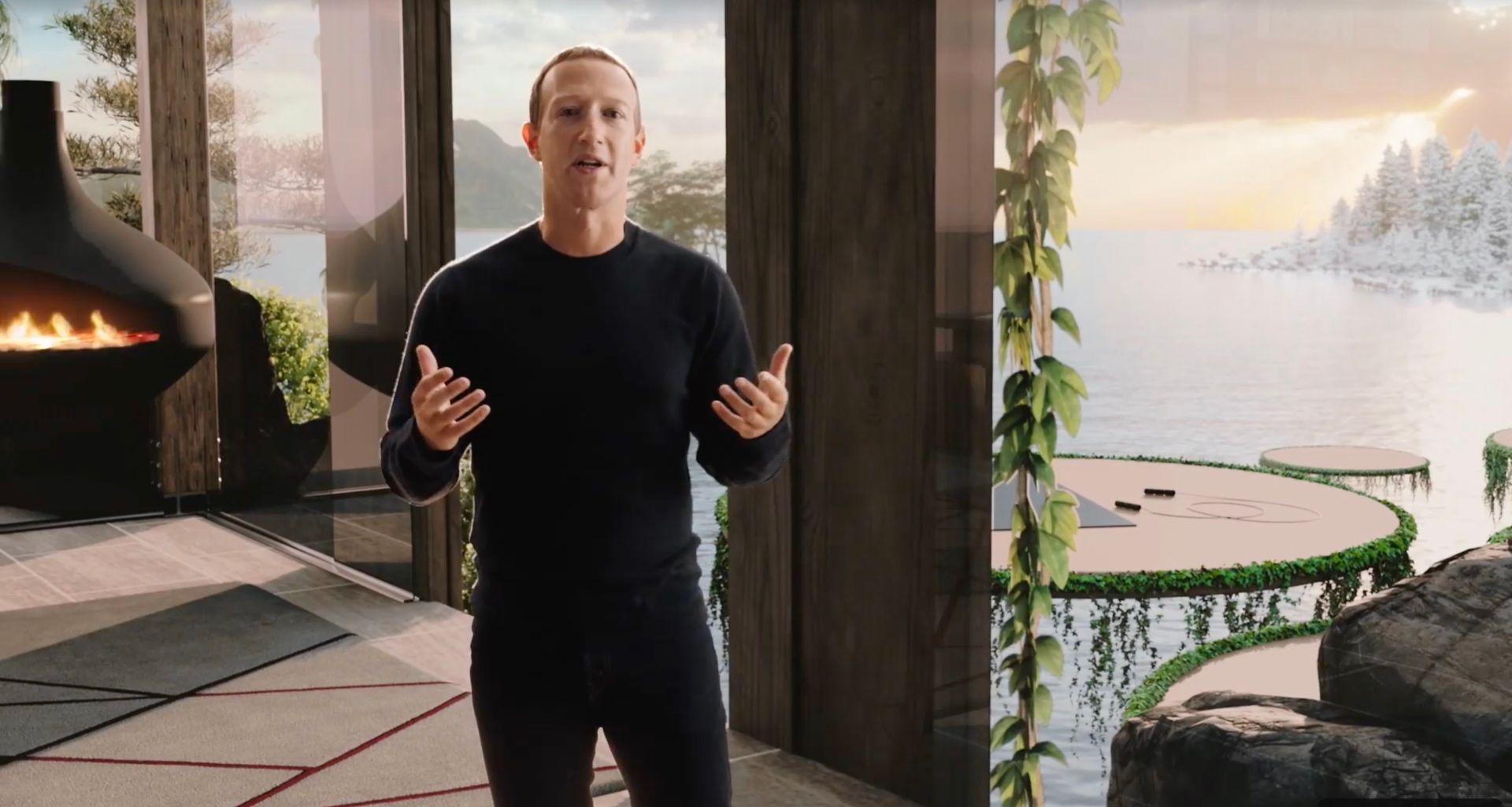 ---

Hvis man er fast Techliv-læser, så er man klar over, at vi er — lad os kalde det — temmelig kritiske over for Facebook.
Men i går afholdt firmaet den bedst eksekverede virtuelle techpræsentation, siden Corona satte live-events på pause.
Mark Zuckerberg havde hovedrollen i det 90 minutter lange show, hvor han var levende, menneskelig, afslappet og reflekteret. Nogen ville måske ligefrem gå så langt som til at sige, at han fremstod sympatisk og oprigtig.
En del af præsentationen talte han direkte til kameraet, mens han bevægede sig rundt i virtuelle rum. I andre dele havde han samtaler med sine kolleger, hvilket gjorde det mere tilbagelænet, sammenlignet med andre af den seneste tids preoptagede tech-events.
Omdrejningspunktet var Zuckerbergs vision for metaverset: fremtidens tredimensionelle internet, som (hvis det bliver til virkelighed) skal udmærke sig ved, at du ikke som i dag blot kigger på en skærm, men at du er inde i selve oplevelsen.
Det er altså den næste udgave af sociale platforme, som er en sammenblanding af den fysiske og virtuelle verden, og som skal blive til virkelighed i takt med at teknologien bag AR, VR og Mixed Realities bliver god nok.
Helt konkret er konceptet altså, at du kan gå på arbejde, gå i skole, dyrke fitness eller hænge ud med både venner og fremmede i en virtuel verden. Og på den længere bane, kan du (i hvert fald på konceptbasis) skifte det vanlige gråvejr uden for vinduet ud med en solbeskinnet strand.
Faktisk vil jeg anbefale at du ser hele præsentationen. For jeg kan ikke komme i tanke om et techfirma, der har forsøgt sig med at præsentere en så markant vision for fremtiden med så stor detaljegrad, så mange år inden den potentielt vil materialisere sig.
Jeg samlet 10 centrale udmeldinger fra præsentationen, inden jeg til sidst binder trådene sammen.
---
1. Metaverset skal bygges af alle
Mark Zuckerberg gjorde det med sloganet "This future will be made by all of us" klart, at Facebook (som jo altså nu hedder Meta) ikke har planer om at gøre metaverset til en lukket platform, som de ejer.
"Vi bygger ikke metaverset, men vi bygger for metaverset", lød det blandt andet i præsentationen.
Det er naturligvis ikke det samme som, at firmaet ikke kommer til at blive en dominerende kraft i fremtidens sociale internet eller at tjene kassen, for selvfølgelig gør de det.
Men det gør en forskel, om fremtiden bliver en gentagelse af nutidens lukkede økosystemer, eller om vi bevæger os mod et mere åbent univers, hvor flere har mulighed for at byde ind, uden at skulle leve efter få totaldominerende firmaers rigide regler.
Skulle Zuckerberg senere finde på at vende på en tallerken her, så har han altså i den grad placeret røven i klaskehøjde.
---
2. Fotorealistiske avatars er den hellige gral
Det er vigtigt at huske på, at gårsdagens præsentation var en vision for, hvordan metaverset vil udvikle sig. For det eksisterer jo som bekendt ikke endnu.
Det er altså en forestilling om en udvikling, som (måske) vil foregå over de næste 10-20 år, men som i præsentationen både blev visualiseret og diskuteret.
For at vi kan være sammen i et virtuelt univers, er vi nødt til at være repræsenteret ved en avatar; altså et digitalt ansigt og en digital udgave af vores krop.
Det vil til en start helt sikkert gøre oplevelsen lettere kunstig, da der er tale om en slags Memoji af os selv.
Det giver os samtidig mulighed for, på godt og ondt, at vælge et helt andet udseende, end det vi i virkeligheden har.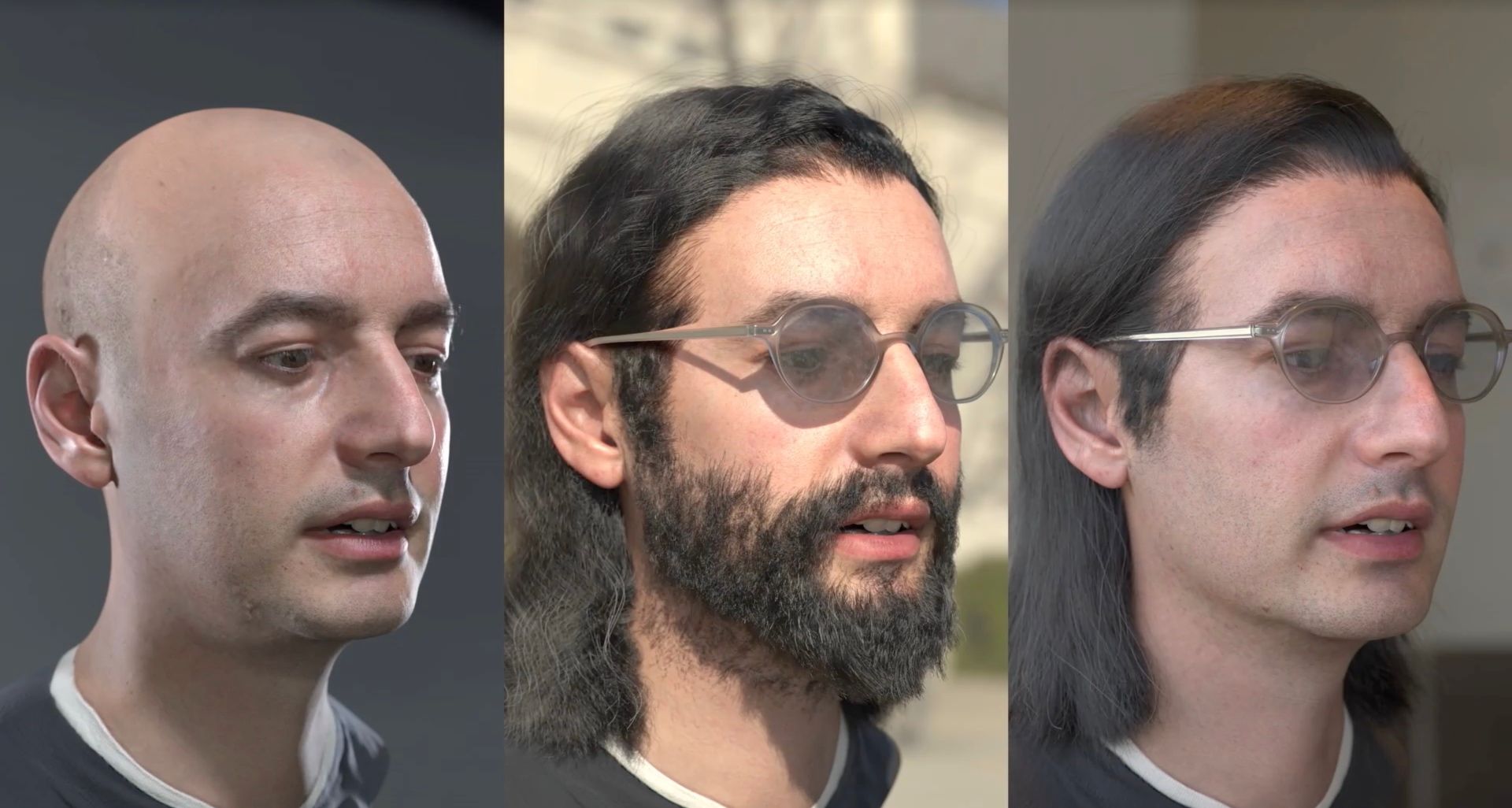 Der er dog næppe tvivl om, at fotorealistiske avatarer — altså digitale kopier, der ligner os på en prik — kombineret med muligheden for at have øjenkontakt, vil gøre en kæmpe forskel.
I virkeligheden er det nok der, vi skal hen, før teknologien for alvor bliver mainstream. Og hvornår bliver den så det?
Mark Zuckerberg vurderede, at 1 milliard mennesker vil deltage i metaverset om ti år.
---
3. Markedsplads: Fuldt ejerskab over dine digitale ejendele
En anden central ting i metaverset vil ifølge Zuckerberg blive digitalt salg af fx tøj, makeup, frisurer, møbler og andre ting, der kan være med til at give os en unik identitet.
Måske vil du gerne iføre dig en velstrøget lyseblå skjorte og et par designerbriller på din virtuelle arbejdsplads, mens din Børge Mogensen sofa syner i baggrunden.
Efter arbejde vil du så gerne tage din Real Madrid trøje på, fordi du skal se Champions League sammen med vennerne.
Men det er altså alt sammen ting, du skal købe.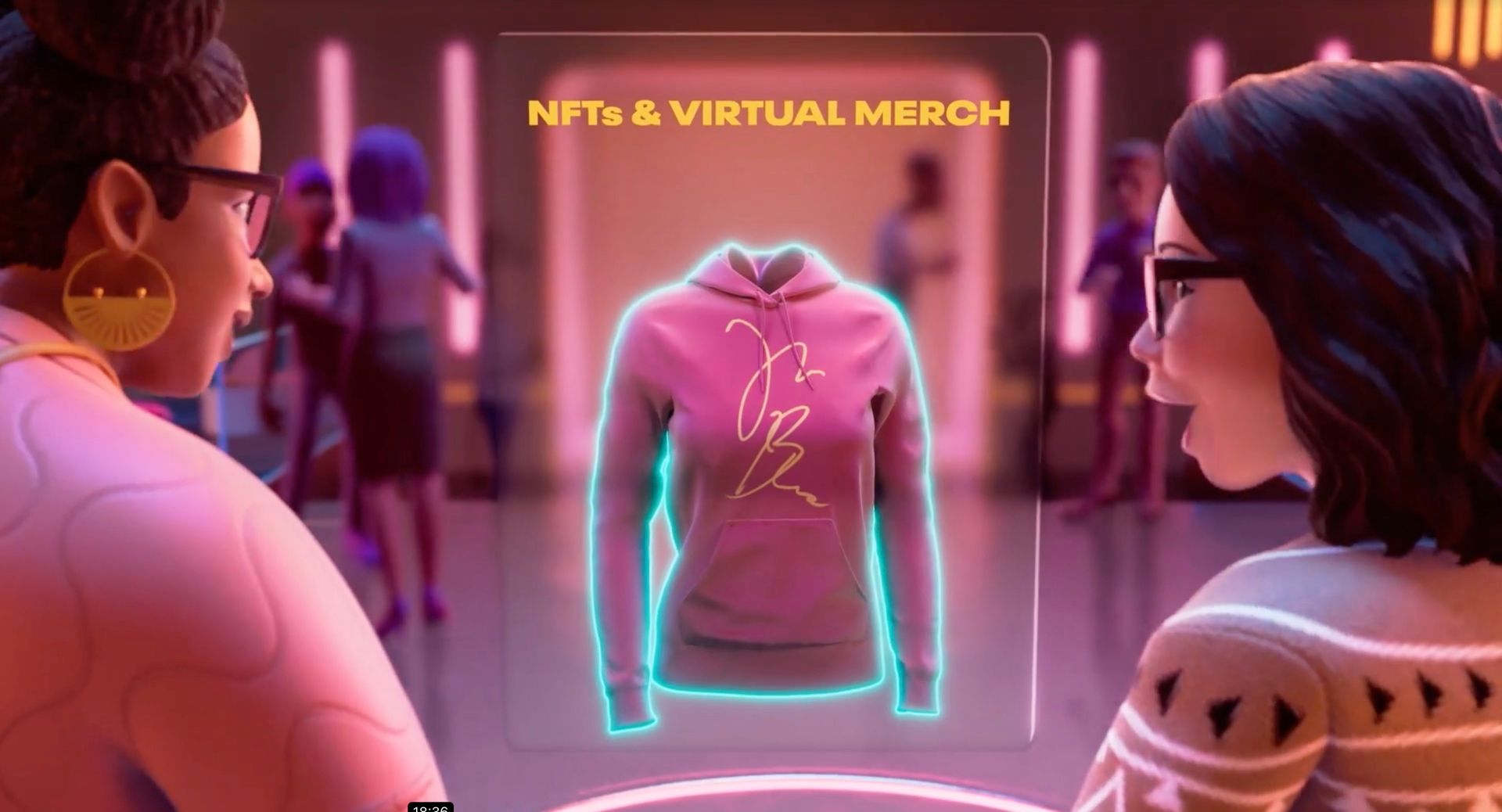 Digitale objekter kan blive en kæmpe økonomi, men i modsætning til i dag, hvor du kun ville kunne bruge dine digitale køb inde i et bestemt spil eller i en bestemt app, så er visionen, at du ejer dine digitale køb i metaverset.
Så når du teleporterer dig rundt mellem forskellige virtuelle rum, så let som at trykke på et link på internettet, så kan du kan tage din dyrt indkøbte skjorte på, uanset hvilket virtuelt rum, du træder ind i.
Men det er ikke kun genstande, som der vil blive købt og solgt.
Du vil i virkeligheden kunne åbne en café, et spillested, en strikkeklub, et fitnesscenter — eller en fanklub, hvor man ser sport sammen.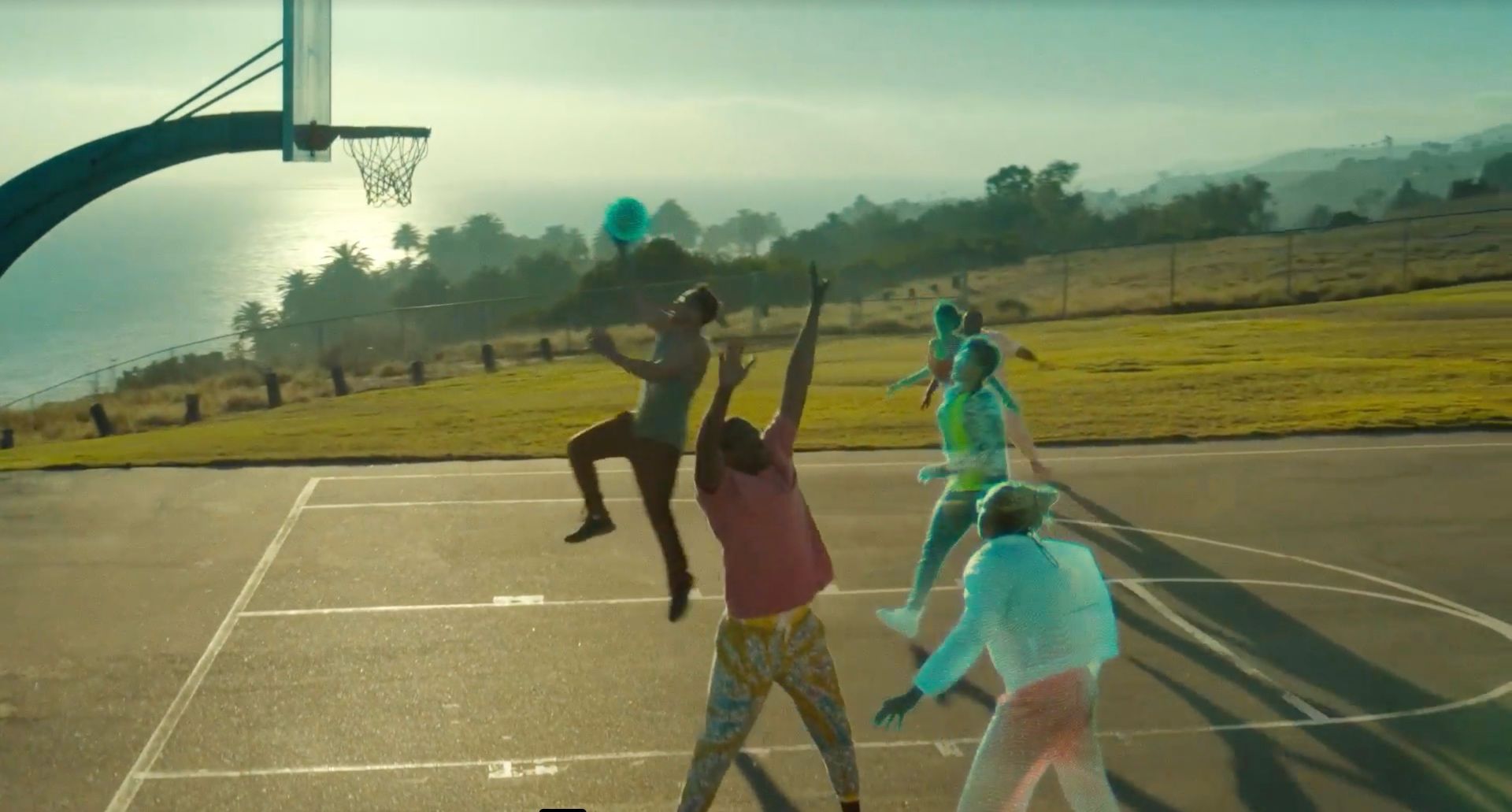 Med andre ord forestiller Mark Zuckerberg sig at der vil blive bygget verdener og digitale oplevelser, som ofte vil være en digital repræsentation af de fællesskaber, som nu kun kan eksistere i den fysiske verden.
Bliver Facebook-stifterens forestillinger til virkelighed, vil det blive en gigantisk industri, som blandt andet vil være med til at give et markant boost i den såkaldte creator-økonomi.
---
4. Regulering, privatliv og sikkerhed i metaverset
Facebook (Meta) kæmper som bekendt i øjeblikket med anklager om, at deres platforme er ude af kontrol, og at de spreder misinformation, skaber splittelse og skader både samfundet og individer.
Man kan derfor med rette mene, at det er vildt, at de præsenterer deres vision for en ny digital fremtid, inden de overhovedet har styr på de platforme, som de kontrollerer i dag.
Der kan ikke være to meninger om, at et fremtidigt metaverse vil arve flere af de samme problemer, som de nuværende sociale medier har. Og at der vil komme nye og endnu større udfordringer, når interaktionen bliver mere "levende", end den er i dag.
Under præsentationen var Zuckerberg og Co dog kloge nok til at adressere både privatliv, sikkerhed og regulering.
Nick Clegg (som jeg tidligere har kaldt Facebooks bulldog, da det er ham der er ansat til at tage slagsmålene i offentligheden om al kritik der møder firmaet) havde undervejs en samtale med Mark Zuckerberg om netop disse udforinger.
Her beskrev Clegg, hvordan myndigheder og politikere i den digitale tidsalder ofte er kommet på bagkant af udviklingen, men at man denne gang har en chance for at udvikle politikken og reguleringen af metaverset, mens det bliver bygget. Netop fordi det vil tage mindst 10 år, før det for alvor har relevans i en bredere kontekst.
Mark Zuckerberg fulgte trop og sagde, at hvis der var noget, han havde lært de sidste fem år, så var det vigtigheden af, at principper om interoperabilitet, åbne standarder, privatliv og sikkerhed skal bygges ind fra dag et 😳.
Selvom jeg ikke er i tvivl om, at de begge to rent faktisk mener det, så kan man ikke lade være med at føle, at de tager en smule pis på en. Fx når de snakker om vigtigheden af, at folk forstår, hvilke data der bliver indsamlet om dem, og hvad de data bliver bugt til.
Men det er klogt at adressere det i en samtale mellem Zuckerberg og Clegg, fordi paraderne automatisk sænker sig hos modtageren, når man er vidne til en snak mellem to personer — også selvom de blot sidder og klapper hinanden på ryggen.
---
5. Værktøjer skal stilles til rådighed gratis eller for en lav pris
"We want to serve as many people as possible."
Jeg er sikker på, du kan forestille dig ordene komme ud af Zuckerbergs mund, selvom han ikke er politiker.
Facebook (Meta) vil nemlig hjælpe udviklere med at opbygge metaverset ved at stille værktøjer og platforme til rådighed enten gratis eller mod en lille betaling.
Hensigten er selvfølgelig, at det kan være med til at sætte skub i udviklingen af Metaverse-oplevelser, som jo blandt andet skal køre på hardware, som Meta udvikler — fx Oculus' VR-headset.
Zuckerberg gjorde det samtidig klart, at man fremover ikke skal have en Facebook-konto, for at kunne bruge eksempelvis Oculus-briller. Det vil heller ikke være et krav, at apps skal være i Oculus' egen app-butik, for at kunne bruges.
---
6. Horizon-universer på vej
På trods af den megen snak om åbenhed og at hjælpe andre, så er Facebook naturligvis allerede godt i gang med at bygge deres egne sociale universer i metaverset. De går under fællesnavnet Horizon.
Horizon Home er det første man i fremtiden vil se, når man tager sit Oculus Quest headset på. Det er i virkeligheden dit private hjem.
Her vil du snart få mulighed for at kunne invitere andre folk over til en hyggesnak eller til at se TV sammen.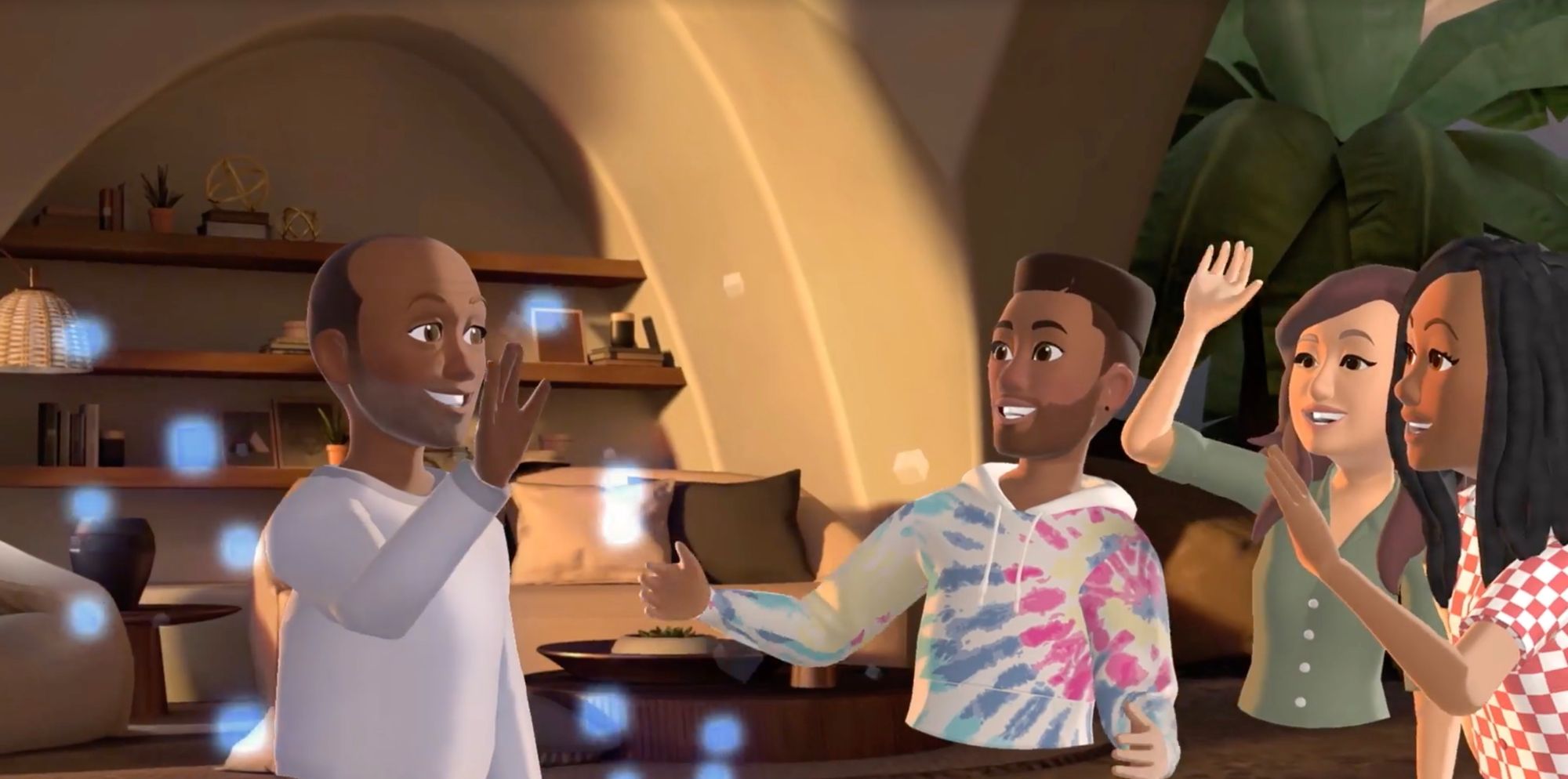 Horizon Workroom er, som navnet indikerer, et univers, der er dedikeret til at kunne arbejde sammen i virtuelle kontorer og møderum.
Horizon Worlds er en fælles byggeplatform, hvor du i fællesskab med andre fx kan bygge nye universer eller spil.
Så Zuckerbergs eget imperie er — trods al snakken om at vi skal bygge fremtiden sammen — altså godt i gang med selv at definere et univers, som formentlig vil være et nærliggende sted at starte for nye besøgende i metaverset. Særligt hvis man køber deres Oculus Quest 2 headset.
---
7. Ny hardware kommer til næste år
Måske lidt skuffende fulgte der ikke en lancering af et nyt device med al snakken om fremtidens 3D-internet.
Dog løftede Zuckerberg og Angela Chang, som er chef for Oculus Hardware, i fællesskab sløret for, at der i 2022 vil komme et nyt — og dyrt — headset.
Det går under navnet Project Cambria og vil være det ypperste, de kan bygge, indenfor VR.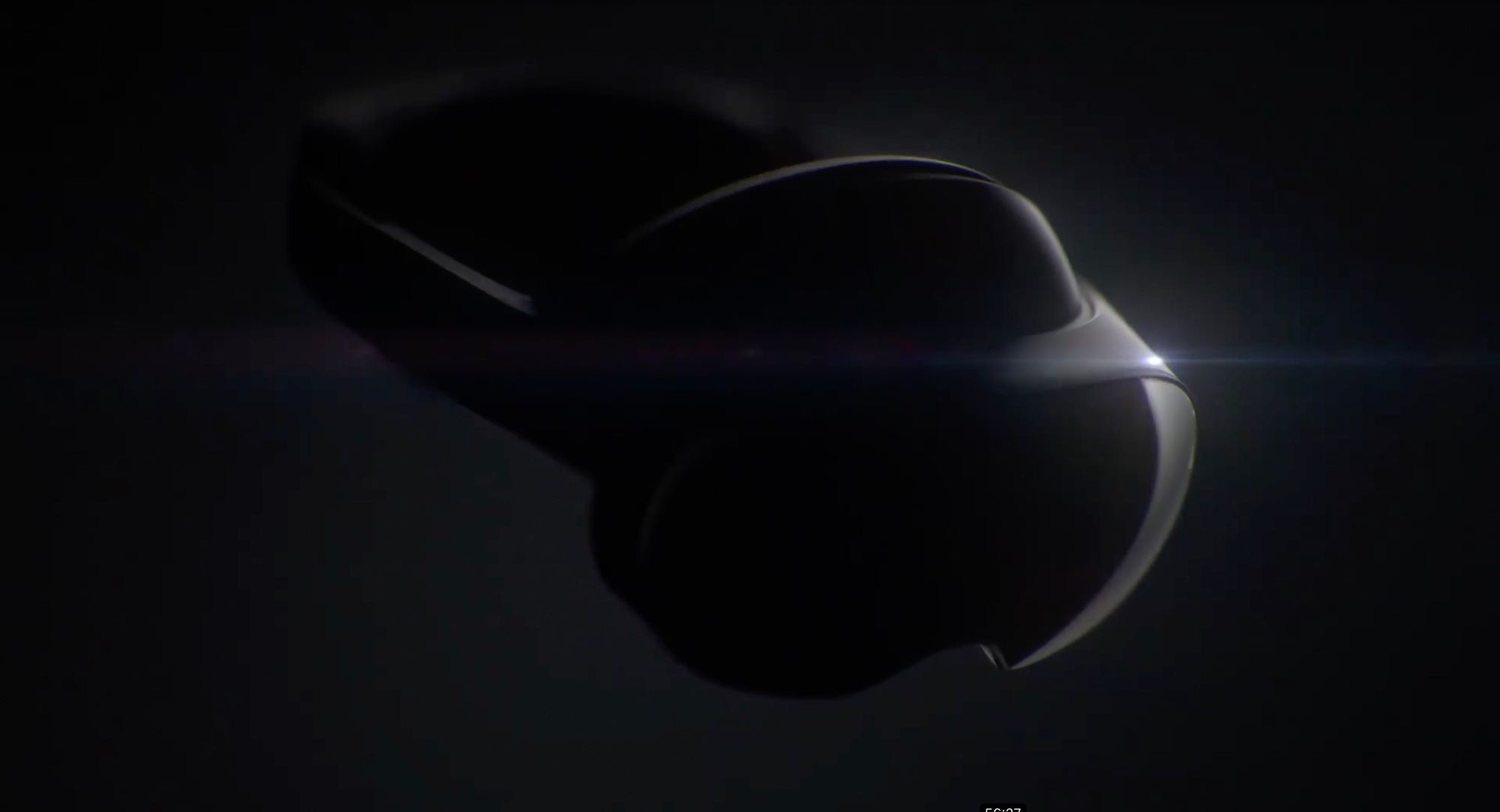 Det kommende headset skulle blandt andet gøre det muligt at have naturlig øjenkontakt med andre og at oversætte dit virkelige ansigtsudtryk til den virtuelle verden i realtid.
Samtidig vil det angiveligt også bedre kunne vise mixed reality — altså fx tilføje virtuelle skærme foran dig ved dit fysiske skrivebord.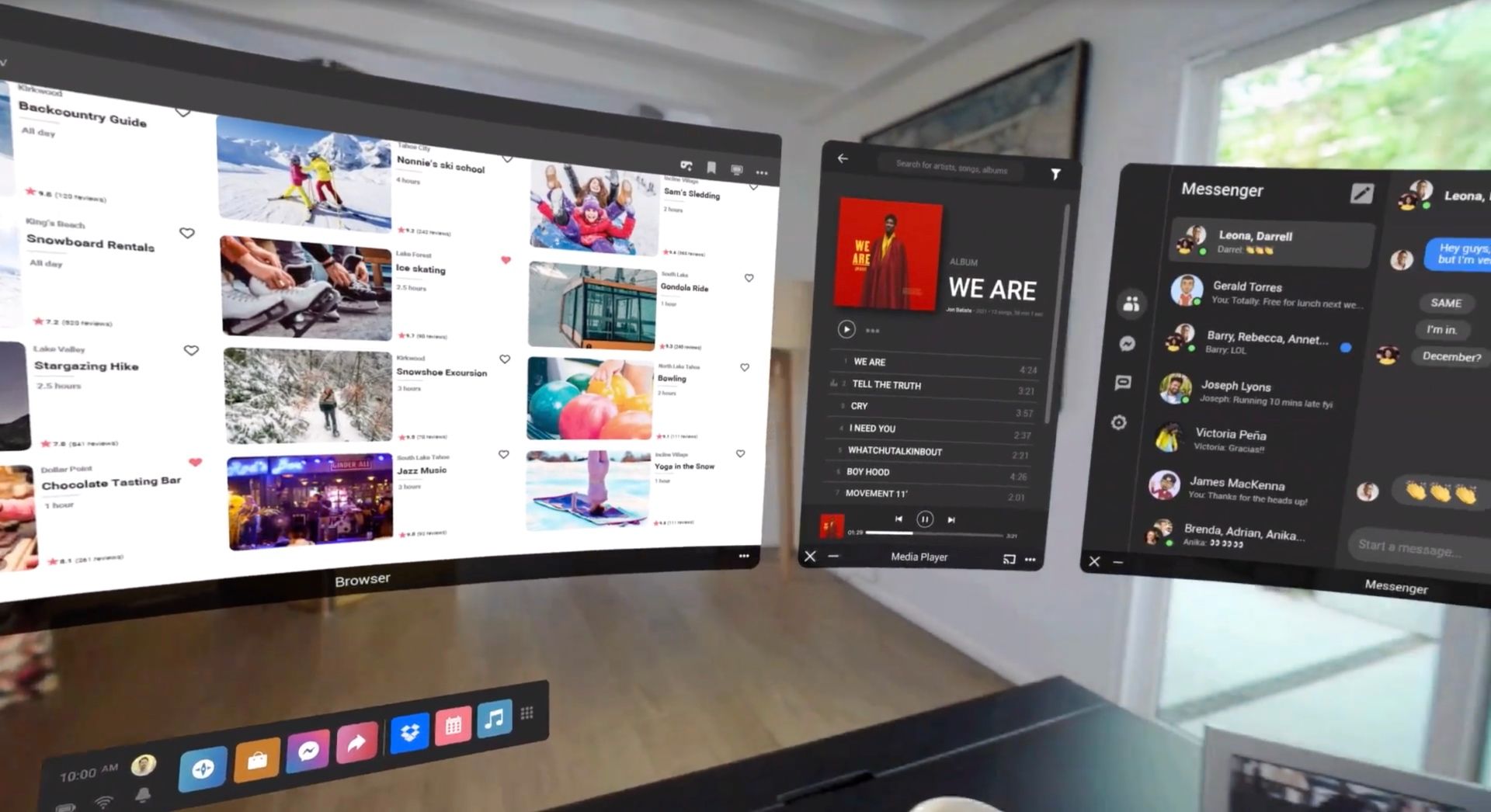 Men lad os nu se, om de overhovedet får det færdigt til 2022, og om det er så spektakulært, som de siger.
Zuckerberg gik dog skridtet endnu videre og forklarede om nogle af de ting, som de arbejder på, på den helt lange bane.
Her snakkede han om det ultimative mål. AR-briller, hvor udfordringen er, hvordan man monterer en super computer i noget, der minder om et par helt normale briller.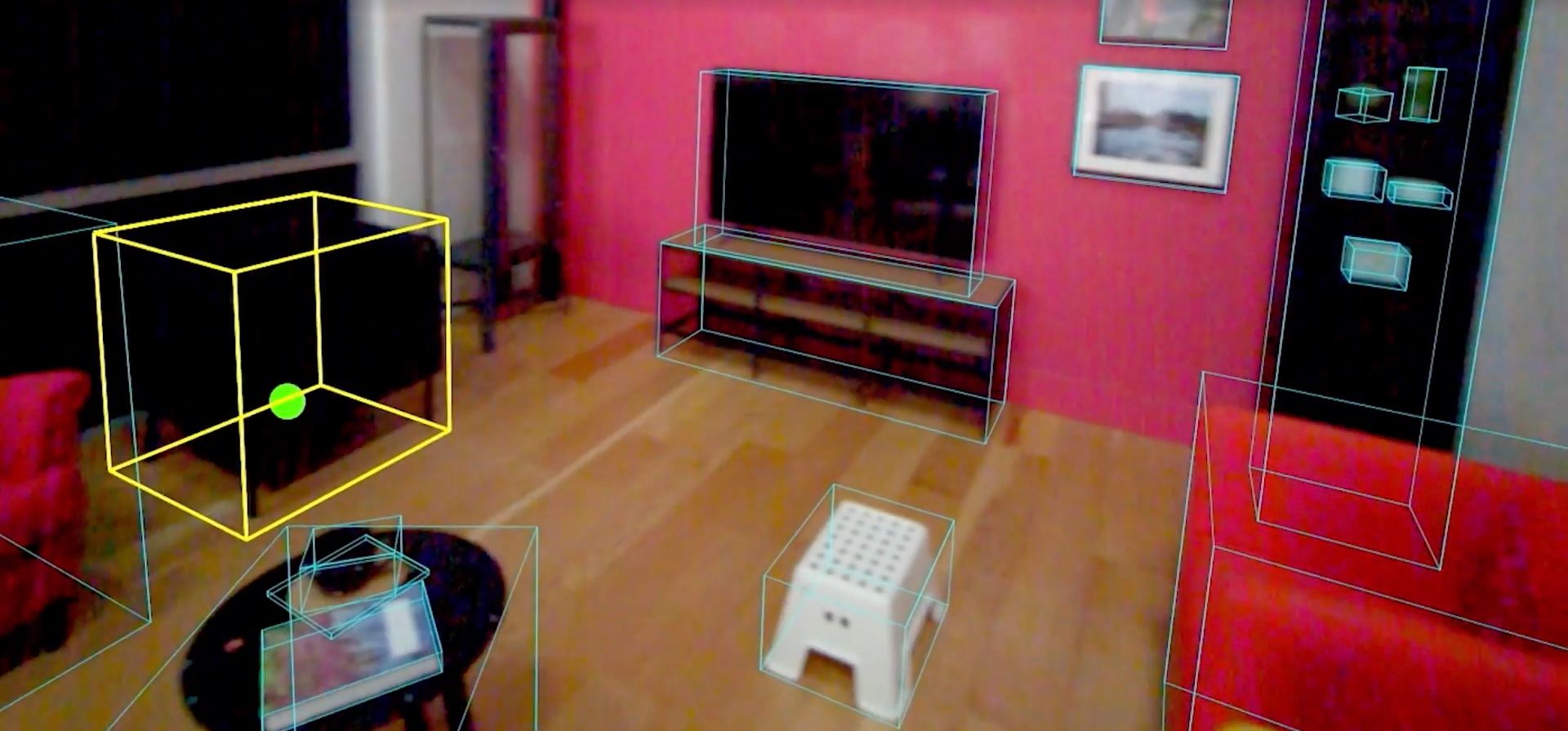 Samtidig viste de også en demo af en fremtid, hvor alt i dit hjem vil være kortlagt. Fx kan du spørge din digitale assistent, hvor du har placeret din kaffekop, og den vil så vise dig i din brille, hvor i hjemmet koppen står.
Ja, det er tidlig research, men det var også det, der gjorde præsentationen helt unik.
Jeg kan ikke mindes, at jeg har set en event med en direktør for et af de store techfirmaer, der snakker om de teknologier, som de arbejder på, men som måske først bliver til virkelighed om 10-15-20 år — hvis altså nogensinde.
---
8. Facebook bliver til Meta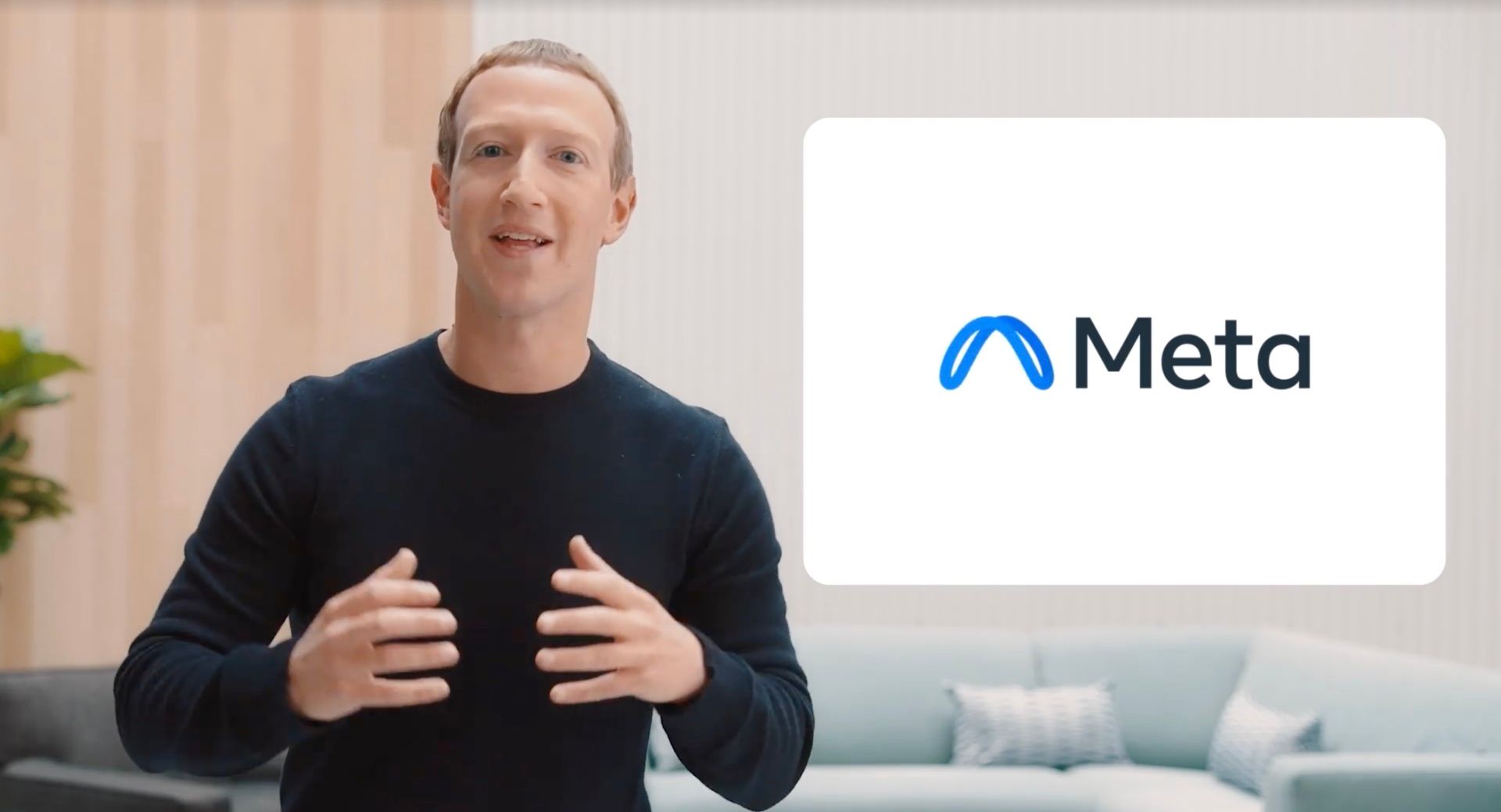 Som du med sikkerhed allerede har set andetsteds, så sluttede Mark Zuckerberg med at annoncere navneskiftet af Facebook — ikke det sociale medie, men koncernen.
Fremover vil det firma, vi indtil videre har kaldt Facebook, hedde Meta.
Som jeg skrev i starten af ugen, så er der gode grunde til at skifte navn. Der er både forvirringen omkring, hvornår man snakker om det sociale medie Facebook og firmaet Facebook.
Samtidig skiftes navnet for at indikere, at firmaet nu ikke længere blot består af sociale apps, men at den del der hedder Reality Labs, som blandt andet udvikler al Facebooks hardware, fremover vil rapportere egne tal, når der aflægges regnskab.
Zuckerberg har i et interview med The Verge sammenlignet Facebooks navneskifte til Meta med Microsofts skifte fra at være et Windows-firma til at være Cloud first.
I Facebooks tilfælde er det så skiftet fra at være Facebook first til at være metaverse first, forklarer Zuckerberg.
---
9. Forbliver Mark Zuckerberg Facebook CEO?
Spørgsmålet er, hvad der skal ske med Zuckerberg selv. Foreløbig har firmaet ikke meldt ud, om der vil ske et skift i direktørrollerne.
Jeg er — som jeg også skrev i mandags — overbevist om, at det kun er et spørgsmål om kort tid, førend Mark Zuckerberg forlader stillingen som CEO for Facebook, for at hellige sig rollen som CEO og/eller bestyrelsesformand for Meta.
Zuckerberg gjorde det meget klart, at Facebook er fortiden, og at hans begejstring ligger i fremtidens metaverse/Horizon projekt.
Det er jeg sikker på, han vil allokere sin tid til og lade nogle andre om driften (og problemerne) hos Facebook.
---
10. Zuckerberg har taget førersædet i udviklingen af metaverset — og det er ikke uproblematisk
Hvis jeg skal forsøge at konkludere på den måske mest futuristiske techpræsentation, jeg har været vidne til, så ser det således ud:
Jeg ved ikke om metaverset, som Zuckerberg forestiller sig det, nogensinde bliver til virkelighed.
Og jeg er i det hele taget meget usikker på, om fællesskaber, arbejde og skolegang i virtuelle rum vil gøre verden til et bedre eller værre sted. Som med al anden teknologi, er der fordele og ulemper.
Men det er interessant, at Meta på denne måde offentligt skitserer, hvordan de forestiller sig, fremtiden vil se ud om 10-20 år. Det giver os som individer og samfund bedre mulighed for kritisk at forholde os til udviklingen, og omstille os til den, inden den bare har kørt os over.
Med gårsdagens præsentation er Mark Zuckerberg lykkedes med at placere sig selv og sit firma som frontløber på udviklingen af det tredimensionelle internet. Det er dem, der har sat ord på og taget ejerskab over udviklingen, og som er blandt de første til at definere fremtidens digitale verden (uanset at Zuckerberg siger, at metaverset skal udvikles ved en fælles indsats).
Det kan godt bekymre mig. For selvom Mark Zuckerberg udstrålede, at han virkelig brænder for at udvikle denne fremtid, så har jeg ikke tiltro til at Facebook (Meta) som organisation stopper sig selv (eller sin massive dataindsamling), når bagsiden af medaljen begynder at vise sig.
---

LINKS TIL LÆSEHESTE
Stort interview med Mark Zuckerberg om metaverset og navneskiftet
---
Kulturministeren udråber regulering af Facebook til sin vigtigste opgave
---
Apple skovler stadig penge ind, men er ramt af chipmangel
---
Alphabet (Google) og Microsoft skovler også penge ind
---
Godkendt eller ej? EU starter dybdegående undersøgelse af Nvidias køb af Arm
---