Frit app-valg til iPhone? Når regulering viser sit positive ansigt
Apple i mulig app-kovending, Google i AI-kovending og FitBit-køb under GDPR-lup.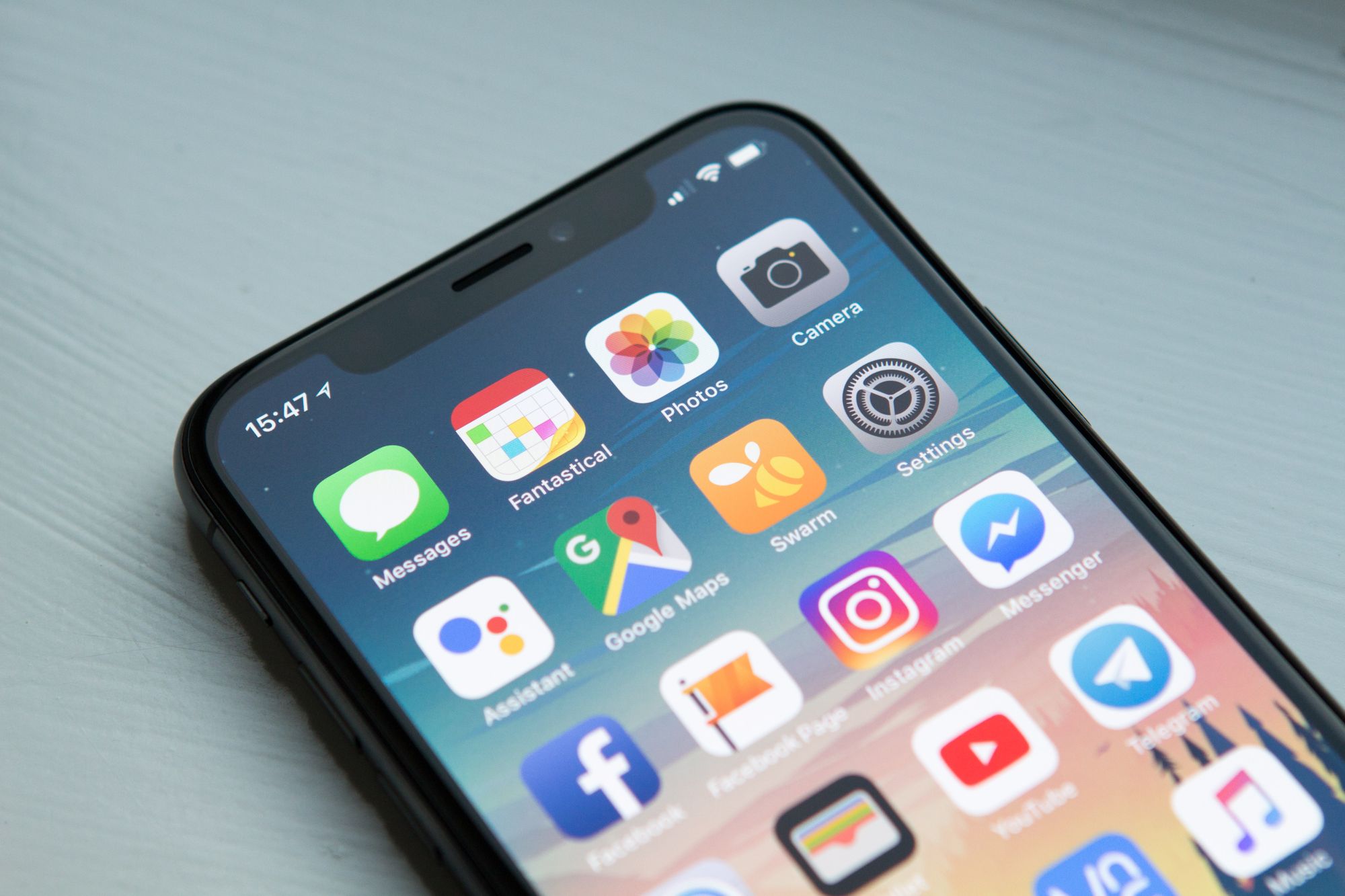 God fredag,
Det har været et par tunge EU og dataregulerings-dage, men vi giver den alligevel fuld udblæsning på, hvorfor det er så hulens vigtigt at lovgiverne træder i digital karakter.
Jeg lover det ikke bliver kedeligt og håber at du får et par "det lyder dælme godt" oplevelser.
God fredag — og weekend når du når dertil,
Nicolai
---

1. Apple "overvejer" at tredjeparts-apps kan indstilles som default på  iPhone
Hvis du klikker på et link i en mail på din iPhone, så åbner det som det naturligste i verden i Apples egen browser Safari.
Men hvad nu hvis du hellere vil bruge Firefox eller Chrome? Det er bare ærgerligt, for i Apple-land er det Apple der bestemmer.
Men nu er Apple måske ved at ombestemme sig.
Ifølge Bloombergs Mark Gurman —  som uden sammenligning er den journalist, der har de bedste kontakter hos iphone-firmaet — så overvejer Apple at droppe den nuværende praksis og i stedet lade os brugere selv bestemme, hvilken browser og email-app, der skal være den foretrukne på vores telefon.
Nu er det næppe fordi Apple efter 12 års stram kontrol pludselig synes det er blevet for meget — men det er der til gengæld lovgivere der synes.
Således var Apples app-forfordeling til debat ved en antitrust-høring i det amerikanske senat sidste år, og det kan sagtens være for at komme lovgiverne i forkøbet, at Apple overvejer at løsne grebet om sin platform.
Ligeledes overvejer firmaet at lade brugerne vælge andre musikstreaming-apps end Apple Music som default på firmaets smarthøjttaler, HomePod.
Den praksis har Spotify klaget over til EU sidste år, hvor det svenske firma også brokkede sig over de 30 procents kommission, firmaet er tvunget til at betale Apple, hvis Spotify-brugerne betaler for musiktjenesten gennem App Store.
---

2. Googles køb af Fitbit kan løbe ind i GDPR-problemer
Måske kommer den opstrammede europæiske datalovgivning også til at betyde noget for Googles køb af fitnesstracker- og ur-producenten Fitbit, som Google erhvervede for den nette sum af 2,1 milliarder dollars i slutningen af 2019.
For med i købet fulgte stærkt private sundhedsdata fra Fitbits 28 millioner aktive brugere, hvilket bestemt ikke faldt i god jord hos alle.
Nu advarer European Data Protection Board (som er en uafhængig organisation repræsenteret af EU-landenes respektive datatilsyn) Google om, at samkøringen af Fitbit-data med Google-data potentielt kan blive en klods om benet i forhold til en godkendelse af købet i EU.
I en udtalelse påpeger European Data Protection Board (EDPC):
"Muligheden for yderligere kombination og akkumulering af følsomme personoplysninger om mennesker i Europa af et større teknologiselskab, kan medføre en høj grad af risiko for privatlivets fred og databeskyttelse."
Derfor opfordres Google og Fitbit til nøje at tænke over, hvordan de vil afbøde disse potentielle konsekvenser inden de officielt indmelder handlen til EU.
EDPC skriver, at de efterfølgende nøje vil overveje alle implikationer i forhold til beskyttelsen af personoplysninger, og at de stiller sig fuldt til rådighed for EUs beslutningstagere, hvis de anmoder om dette.
Google afviser, at der skulle være et problem og siger i en udtalelse til Techcrunch at "protecting peoples' information is core to what we do".
Vi minder blot stille og roligt om, at da Google købte Nest, blev det oplyst at Nest ville operere uafhængigt af Google — indtil Nest nogle år senere er blevet fuldstændig integreret del af Googles hardware-afdeling. Og at Facebook lovede at WhatsApps data ikke ville blive sammenkørt med Facebooks, indtil det modsatte pludselig var tilfældet.
---

3. Universitet dropper ansigtsgenkendelse efter hård kritik fra studerende
Men det er ikke altid lovgivning, der får firmaer og andre til at ændre mening. Gode gammeldags protester fra helt almindelige mennesker og græsrodsorganisationer har heldigvis stadigvæk en effekt.
I hvertfald på det prestigefyldte amerikanske universitet UCLA. Her har man valgt at droppe indføringen af ansigtsgenkendelse på universitetets område, efter hård kritik fra de studerende og inden en større protestdag arrangeret i samarbejde mellem studentergrupper og organisationen Fight for the future løber af stablen i marts.
I et brev fra UCLAs Administrative Vice Chancellor Michael Beck, lyder det:
"UCLA vil ikke forfølge brugen af ansigtsgenkendelses-softwareteknologi. Vi har besluttet, at de potentielle fordele er begrænsede og at bekymringerne fra universitetssamfundet vejer langt tungere."
---

4. Googles kunstige intelligens vil ikke længere sætte labels på mænd og kvinder
Selvom "kunstigt intelligente" algoritmer er vanvittigt gode til mange ting, så er der stadigvæk markante udfordringer med det man kalder bias — altså hvordan computeren vægter sine beslutninger.
Det gælder både, at de er trænet af mennesker, som ser verden på en bestemt måde og fodrer maskinen med udvalgte datamængder, men også at maskinens beslutninger kan være med til at opretholde eller forstærke stereotyper, som ikke nødvendigvis afspejler virkeligheden.
Netop derfor har Google nu besluttet at deres såkaldte Cloud Vision API — som er et værktøj udviklere kan købe til automatisk at få indekseret billeder — ikke længere vil markere mennesker som mand eller kvinde, men derimod blot som person.
Google erkender simpelthen, at maskinen ikke kan identificere en persons køn alene på baggrund af hvordan de optræder på et billede. Begrundelsen: "At kønsbestemme billeder kan forværre unfair bias."
---

5. Forældede politidata fordærver nye AI-systemer
Netop bias kan have ganske vidtrækkende konsekvenser, når kunstig intelligens bliver brugt af politiet.
I en offentlig høring om politiets og domstolenes brug af kunstig intelligens, som fandt sted i EU i går, advarede Andrea Nill Sánchez, netop mod systemer, der bygger på det hun kaldte "dirty data". Sánchez er direktør i The AI Now Institute, som er et forskningscenter under New York University.
"I en nylig undersøgelse undersøgte mine kolleger ved AI Now Institute 13 amerikanske politikredse, der har været involveret i ulovlig, korrupt eller partisk praksis, og som efterfølgende har bygget eller købt algoritmebaserede politisystemer (predictive policing systems). Specifikt fandt mine kolleger, at der i ni af disse politikredse var en stor risiko for at systemets forudsigelser afspejler de forudsætninger, der er integreret i dataene."
Andrea Nill Sánchez siger, at hvis disse data får lov til at indgå som grundlaget for kunstig intelligente politisystemer, så risikerer man "at gentage og forstærke mønstre af korrupt, ulovlig og uetisk adfærd knyttet til tidligere tiders forskelsbehandling, der plager politimyndigheder over hele kloden."
Skal vi ikke bare sige, at det er fornuftigt at EU har udset spillereglerne for kunstig intelligens som et særligt indsatsområde, når det drejer sig om systemer, der kan have store konsekvenser for menneskers liv?
Det var de historier vi nåede at gå lidt mere i dybden med i dag, men vi har lige tre historier som bonus. De er mindst lige så interessante, men du må nøjes med en hurtig overskrift og et link.
---

LINKS TIL LÆSEHESTE
Schweizisk landsret stadfæster dom: Folk der klikker like eller share på hadefuldt indhold kan dømmes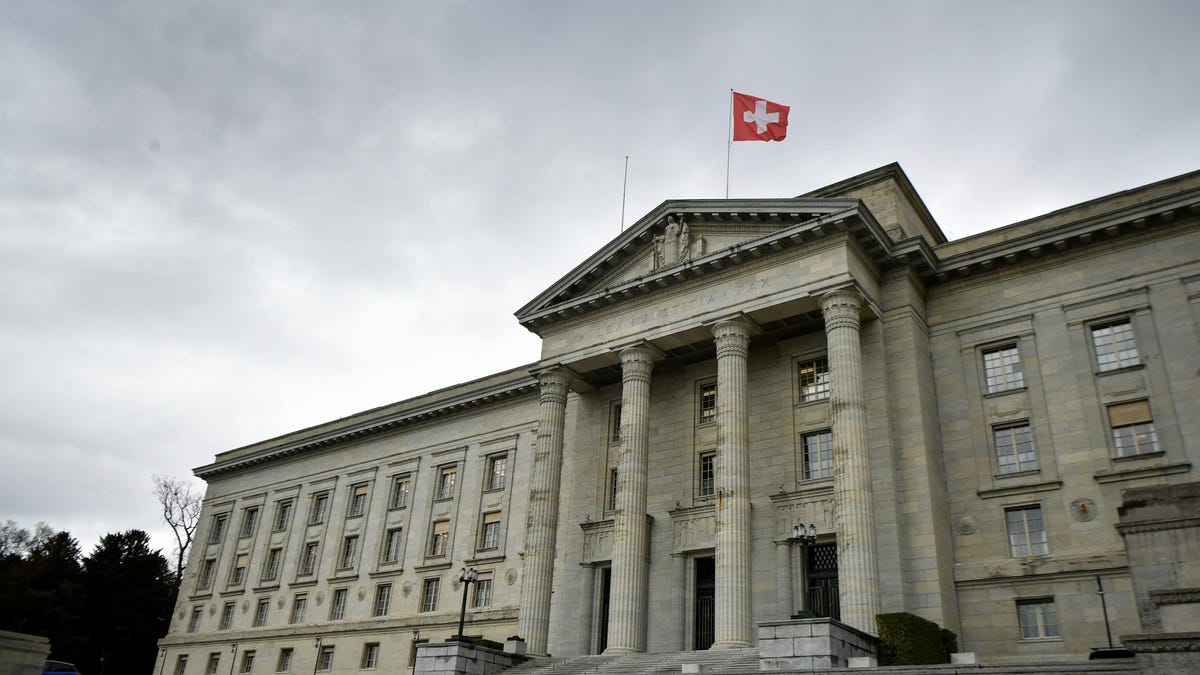 ---
Google rykker briterne fra EU til amerikansk lovgivning
---
Sveriges Riksbank tester blockchain-baseret e-krona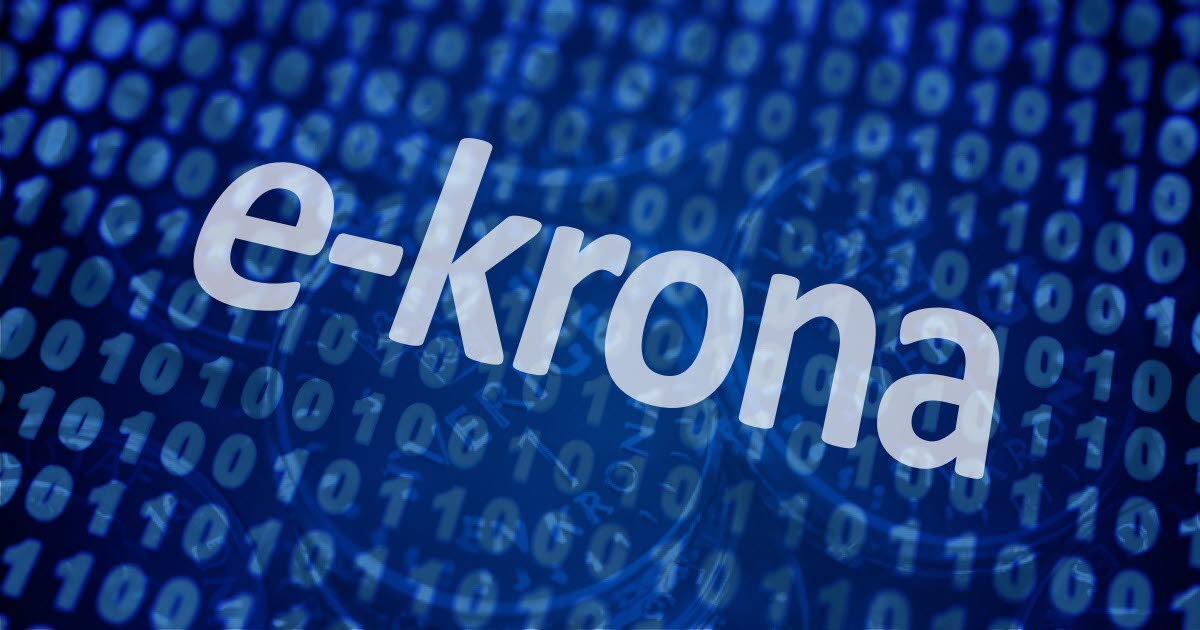 ---