Klip, klister og vupti: ny digital strategi
God torsdag,
God torsdag,
God torsdag,
Nej, jeg har ikke fået hikke - jeg hylder bare Larry Tesler, manden som tilbage i slut-70'erne fandt på at bruge begreberne cut, copy og paste om at klippe, kopiere og indsætte tekst i computerprogrammer. Tak, Larry.
Ellers skal vi i dag se på cyberangreb på en gasledning, fynske antivirus-robotter og selvfølgelig den store EU-strategi for kunstig intelligens, datapolitik og tech-business, som blev fremlagt onsdag.
God læsning,
Nicolai og Anders
---
5 ting du skal vide om udkastet til en digital EU-strategi - og en uddeling af karakter
Så oprandt dagen endelig, hvor den nye EU-kommission fremlagde sit udkast til en kommende EU-lovgivning omkring digitalisering, data og kunstig intelligens.
For lige at få formalia på plads, så er der tale om et oplæg, som interesserede parter har tre måneder til at kommentere på, og som ultimativt skal føre til et egentligt lovforslag i slutningen af året. Vi er altså stadig i den tidlige og relativt abstrakte fase af arbejdet.
De fire overordnede søjler i den nye Europæiske digitale strategi er beskrevet således:
Teknologi, der tjener folket
En fair og konkurrencedygtig digital økonomi
Et åbent, demokratisk og bæredygtigt samfund
Europa som en global digital spiller
Hvis vi lige skal ridse de fem vigtigste ting op, som vi har lagt mærke til, så ser det således ud:
Mennesker og demokrati vejer høj(es)t eller måske bare et nøk højere end vækst og business. Med andre ord et klart signal til techgiganterne om at tankerne i GDPR-lovgivningen vil blive fulgt i den videre udvikling af en europæisk datapolitik.
Ingen fem-års karantæne til ansigtsgenkendelse i det offentlige rum, som det tidligere har været rapporteret ville være en del af oplægget.
Et indre marked for data. Med andre ord ønsker man altså at gøre det nemmere at bruge data på tværs af landegrænser og skabe fælles dataregler — i modsætning til i dag, hvor de enkelte lande opfinder deres egne.
Store og positive data-ambitioner. Kommissionen har generelt en optimistisk tilgang til data som en kilde til at gøre vores liv bedre og løse klimaproblemer. Men de har også fokus på at gøre Europa til en værdig og vægtig modspiller til USA og Kina.
Kunstig intelligens skal ikke have frit spil. På særlige områder, hvor teknologien har indflydelse på vores helbred og liv og død, vil der være skærpede regler. Men ingen paranoia over brugen af algoritmebaserede services og beslutninger.
Karakter:
Udspillet er på mange måder ganske fluffy. Men helt overordnet virker det til, at man fra politisk hold til fulde forstår de muligheder digitalisering og teknologi giver os — men at man samtidig har lært af den første digitaliseringbølge, hvor de nuværende techgiganter og data brokers nærmest har haft frit spil til at gøre hvad det passede dem, mens lovgiverne halsede efter.
Der er med andre ord tale om, at man nu vil forsøge at sætte nogle rammer for, hvordan vi i Europa ønsker den næste generation af data-tjenester udvikler sig, så vi høster frugterne uden at gå på kompromis med vores demokrati og det enkelte menneskes privatliv.
Så på vores plus/minus skala, der går fra -5 til +5 (som dem der har lyttet til vores podcast SuperDigital kender), så lander vi på en +3 for ambitionerne i strategien. Men vi forbeholder os altså retten til at nedjustere karakteren (eller skrue den op), når strategien begynder at blive til lov, og når vi får flere konkrete bud på hvordan den skal udmøntes i praksis.
Det trækker dog lidt ned, at man alligevel ikke valgt et femårigt forbud mod brugen af ansigtsgenkendelse i det offentlige rum, sådan som det var foreslået i et tidligere arbejdspapir fra Kommissionen.
Man skal også huske på, at med flere fælles europæiske regler for data og kunstig intelligens, så risikerer man også at den næste (eller næste-næste) bemanding af Kommissionen får helt nye fikse idéer, som altså kan ramme negativt på et senere tidspunkt.
Vi følger naturligvis det videre arbejde med strategien i de kommende måneder.
---
1. Cut, copy, paste-opfinder er død
Hvis du, som jeg, er sådan en der skriver tusinder og atter tusinder af ord på en computer eller en smartphone hver eneste uge, så bør du i dag sende en venlig tanke til computerpioneren Larry Tesler, der døde i mandags.
Mens han arbejdede på forsknings-centret Xerox PARC i 70'erne var han nemlig manden, som fandt på at bruge betegnelserne cut, copy og paste om at klippe, kopiere og indsætte tekst.
Larry fandt på de catchy begreber under udviklingen af et af de tidlige tekstbehandlingsprogrammer, Gypsy, der også var et af de første skriveprogrammer som brugte et grafisk interface.
(Graphical User Interfaces (GUI) var i øvrigt præcis Xerox PARCs speciale, og noget af det som "inspirerede" Steve Jobs og Apple til at udvikle den første Macintosh computer).
Selve ideen om at kunne redigere i tekst på en computer er selvfølgelig ældre, men tog et kolossalt hop fremad i kombinationen af enkle tastaturgenveje, muligheden for med museklik at vælge kommandoer på skærmen og så altså de enkle og let forståelige betegnelser - klip, kopier og sæt ind.
Tak, Larry. Jeg har allerede brugt dine værktøjer 19 gange i denne korte nyhed.
---

2. Fynske antivirusrobotter skal bekæmpe Corona
Apropos hjælpsom teknologi, så skal et fynsk firma nu sende en masse robotter afsted til Kina for at hjælpe i kampen mod spredningen af de dødbringende Coronavirus.
Firmaet bag hedder UVD Robots, og har netop underskrevet en stor aftale om levering af robotter til kinesiske hospitaler — nærmere bestemt små, selvkørende maskiner, der er udrustet med en søjle af lysrør på toppen, som sender ultraviolet lys ud på omgivelserne, og nedbryder DNA-strukturer i virus, bakterier og andre skadelige mikroorganismer.
Afhængig af hvilken model der er tale om, kan desinfektions-botterne køre 3-8 timer på en opladning, og 'afsmitte' 9-10 rum på en rundtur.
Det forlyder ikke hvor mange robotter køberen, Sunay Healthcare Supply, har bestilt - men der er ifølge pressemeddelelsen tale om et to-cifret millionbeløb, der skal komme over 2000 hospitaler til gode.
UVD-robotterne er i øvrigt allerede i brug på Sygehus Sønderjylland og Odense Universitetshospital, hvis man vil ud at hilse på en lille hjælper.
---

3. Ransomware rammer gasrør
Det er dog ikke alle, der udnytter teknologien i det godes tjeneste.
Det amerikanske Department of Homeland Security (DHS) har i denne uge i en sikkerheds-redegørelse beskrevet hvordan et naturgas-anlæg måtte indstille driften i to dage på grund af et ransomware-angreb.
Nu er det desværre ikke i sig selv en nyhed, at en organisation eller et firma oplever at angriberne bruger software til at 'låse' ofrenes computere og systemer - og så kræver en løsesum for at åbne for adgangen igen. Men sagen her er interessant, fordi det amerikankse naturgasanlæg måtte lukke for driften i to døgn efter angrebet.
Det viser, at vores digitaliserede infrastruktur nok er smart, men også sårbar, når alting styres af computere og software - som så oven i købet er koblet på nettet.
Nu lader det dog til, at naturgasfaciliteten ikke ligefrem har haft sikkerheden i højsædet - og det kan så tjene som advarsel til hjemlige virksomheder.
Angriberne fik ifølge DHS adgang til at placere ransomware på systemerne ved at sende emails til en ansat på anlægget, der så - gætter vi på - har klikket på en vedhæftet fil eller et link, og dermed installeret ransomwaren på sin computer og det interne netværk - hvorfra den så spredte sig til de systemer, som kontrollerer selve gas-anlægget.
Og her er har vi altså den rigtigt store fejl, og den lektie man nok bør lære:
Udover det uheldige i at falde for et phishing-angreb, så har naturgasfolkene også opført sig usikkert ved at have koblet forskellige systemer sammen, i stedet for at have ét netværk til administration, kommunikation, regnskab og den slags, og så et andet netværk til at styre maskiner og rør på selve anlægget.
Bare et godt råd herfra.
(Heldigvis er det noget man er opmærksom på, og har arbejdet med siden den nationale strategi for cyber- og informationssikkerhed, der kom i 2018, og blandt meget andet også omfatter energisektoren i Danmark).
---

LINKS TIL LÆSEHESTE

Photoshop fylder 30. Softwaren, der er blevet et udsagnsord, har rundet et skarpt hjørne - og selvom der i dag er masser af billedbehandlingssoftware, så taler vi stadig om 'at photoshoppe' når det handler om manipulation af fotos.
---
Har du styr på de netopkoblede dimser i dine omgivelser? Carnegie-Mellon-universitet har lavet en app du kan bruge til at tjekke de dataædende overvågningsapparater.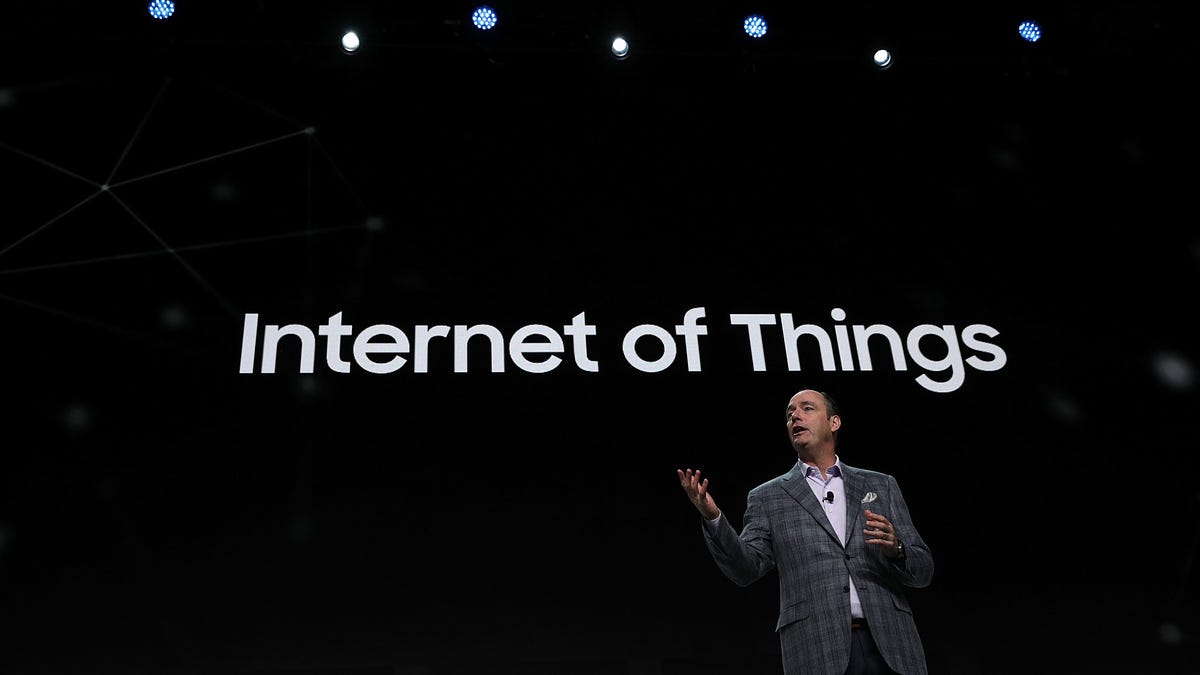 ---
Foldbart glas? Ja, det er faktisk glas under plastikken. The Verge går seriøst  i dybden med hvad der er op og ned mht. fremtidens fleksible skærme.
---