IFArvel til de store dimsemesser?
Skulle vi ikke benytte pandemien som en god lejlighed til at sige IFArvel og tak — både til den tyske IFA-messe, til CES og de andre overgearede dimseshows?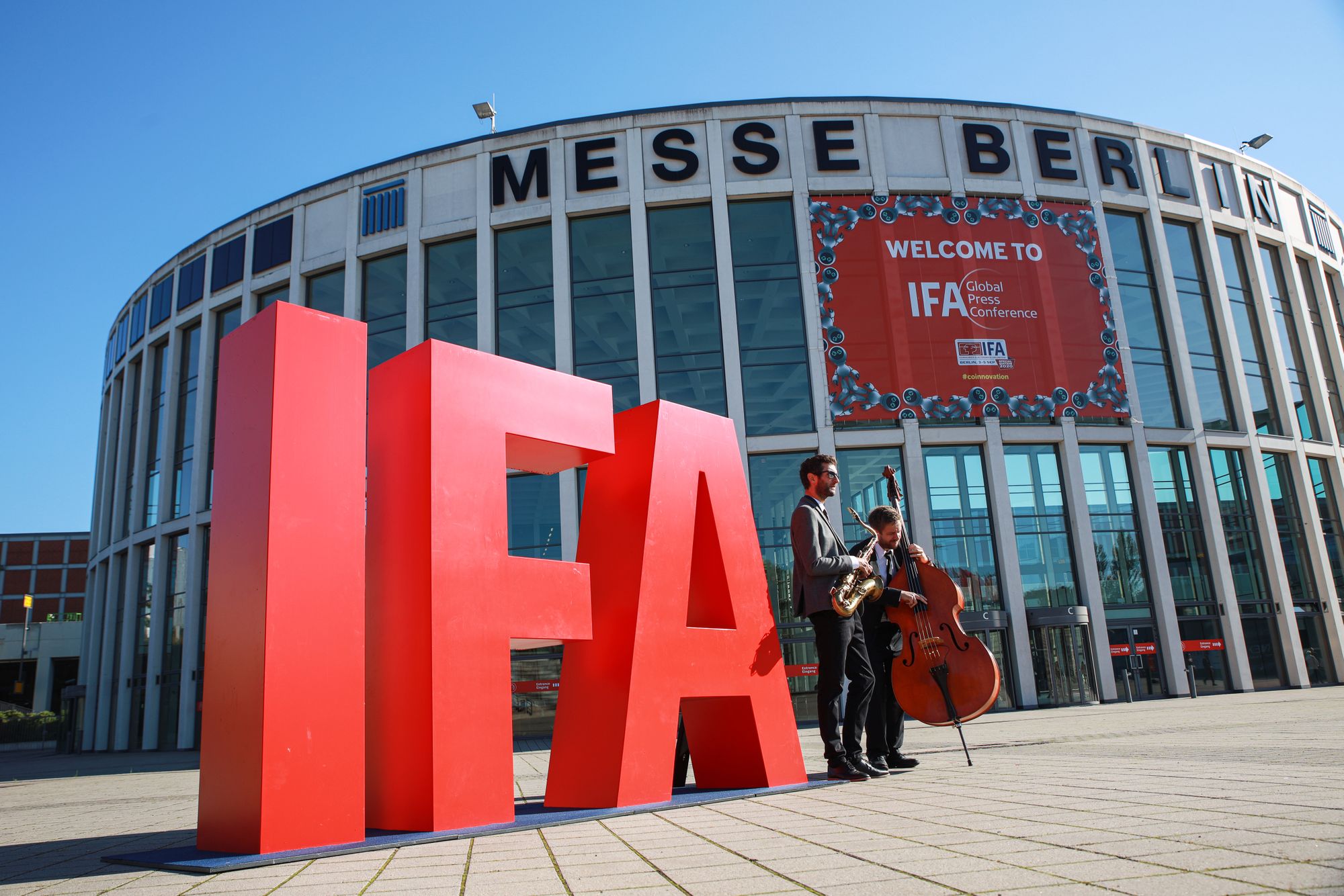 ---

Dimsemesser er snart en saga blot
I skrivende stund afholder tyskerne Internationale Funkausstellung Berlin - IFA mellem venner. Det er en gadget- og elektronik-messe, som under normale omstændigheder tiltrækker titusindvis af branchefolk, journalister og andre nysgerrige hvert år i september.
Men nu er der som bekendt intet normalt under de aktuelle omstændigheder, og derfor ligner IFA heller ikke sig selv. For selvom nogle få, udvalgte har fået lov til at møde fysisk op i messebygningen, så foregår de fleste præsentationer og lanceringer i streamede pressebriefinger på den "virtuelle konference".
Som en, der tidligere har været på besøg på IFA, kan det godt gøre lidt ondt. Der er noget helt særligt (og lidt småperverst) ved at vandre kilometervis rundt i uoverskuelige hangarbygninger, proppet til randen med varm elektronik, overgearede PR-folk og adskillige containerfulde af kuglepenne, nøgleringe, brochurer og andet knald, på jagt efter det nyeste nye.
IFAs stærkt nedskalerede version er naturligvis den rigtige måde at tackle forholdene på, omend man jo kan diskutere, om det overhovedet er en god idé at lade nogensomhelst møde op?
Farvel-messe?
Interessant nok var den første alvorlige indikation af, at noget var rivravruskende galt her i techland, da den årlige mobilmesse MWC i Barcelona først blev ramt af en byge af afbud, og siden måtte give næsten fuldstændig op, pga. pandemiens opblussen tilbage i februar.
Og spørgsmålet er, om den slags messer nogensinde vender tilbage som vi kender dem?
For det er helt åbenlyst, at det i disse Coronatider ikke er en god idé at samle tusindvis af mennesker, som går og gnubber op og ned af hinanden i lukkede miljøer.
Den årlige CES-ballade i Las Vegas i januar er ganske vist håbefuldt annonceret til 6-9 januar 2021, men det virker urealistisk at tro på, at de sædvanlige 180.000 besøgende fra hele verden vil flokkes i store virusbokse, undskyld: messehaller, om bare fire måneders tid.
Men ligesom vi har lært at meget af vores arbejde faktisk kan klares hjemmefra, så er vi måske også ved at opdage, at nye dimser og ny elektronik godt kan præsenteres på streamede events, som vi kan deltage i uden at rejse?
Det ville givetvis også være en kæmpe bonus for miljøet, hvis vi ikke skal flyve hundredetusindvis af besøgende til messebyerne, eller producere uanede mængder af plast, fis og papir til 'swag-bags' til de besøgende, der alligevel bare smider dem ud på vej tilbage til hotellet.
Udover smitte og miljø er de store elektronikmesser så også ramt af et økonomisk skud for boven, fordi millioner af mennesker rundt om i verden næppe vil have samme mulighed for at købe nye dimser det næste lange stykke tid — endnu en grund til ikke at forsøge at genoplive messerne som vi kendte dem.
Personligt synes jeg, det lyder som en meget bedre løsning ikke at stable disse gigantiske forestillinger på benene, også selvom jeg i svage øjeblikke altså godt kan savne den helt særlige messestemning.
Farvel, det var hyggeligt så længe det varede — men jeg er glad for at det er overstået.
---

1. Nintendorama
Messer eller ej, er der helt sikkert ingen af os, der kommer til at undvære dimser. Blandt andet giver Nintendo den max gas i disse dage.
For nostalgikere er der udsigt til en 35-års jubilæumsversion af Super Mario Game & Watch-spillemaskinen, som jeg kan huske fra min glade ungdom.
Den er oven i købet blevet opgraderet med fuldfed farveskærm og ekstra indhold, og kan købes fra november til $49.99 (i begrænset antal).
Hvis man er mere til fremtidsmusik, så har Nintendo også annonceret en Augmented Reality-version af spillet Mario Kart til firmaets håndholdte Switch-konsol.
Det kræver ganske vist (udover konsollen) en fysisk model af spillets racerbil, men så kan man også køre i AR hjemme på stuegulvet — endda mod sine spillevenner (hvis de også har en konsol og en bil…).
Og for lige at score hattrick i dagens Nintendorama, så har forskere på Northwestern University og universitetet i Delft præsenteret en prototype af en Game Boy, som ikke kræver batterier og opladning.
Den lille spillemaskine kører på en blanding af solceller og den energi, der bliver opsamlet når spilleren trykker på knapperne (det er det man kalder 'energy harvesting' eller energihøst).
Det fungerer ikke helt gnidningsfrit endnu, men forskerne er håbefulde. Så måske kan 40-års jubilæumsversionen af Game & Watch-spillet køre for evigt?
---

2. Overvågningskapitalismen sejrer?
Apple er et af de firmaer, der i hvert fald nogle gange forsøger at begrænse den voldsomme dataindsamling og overvågningen af gadgetforbrugerne. Men det er ikke altid, de holder fanen helt så højt, som man måske kunne ønske.
Det var ellers annonceret, at iOS 14 — der forventes at blive rullet ud i løbet af de kommende uger — skulle indeholde en funktion, som ville gøre det (endnu) sværere for app-udviklere at tracke brugerne på tværs af apps og websider, kort fortalt ved at brugeren skulle spørges om lov.
Funktionen har dog mødt en god portion kritik, blandt andet fra Facebook, og nu er den så — indtil videre, siger Apple — blevet udskudt, for "at give udviklerne mere tid til at implementere de nye regler".
Bonus: Techbloggeren John Gruber har et fint take på beslutningen, især set i lyset af Apples nye reklamevideo, hvor de slår voldsomt på deres egen privacy-tromme.
Forhåbentlig er beslutningen om at udskyde tracker-begrænsningen bare midlertidig.
---

3. Undervisning eller kinesisk propaganda?
Torsdag skrev Altinget nyheden om, at det kinesiske firma Huawei havde planer om at lave YouTube-videoer om 5G-netværk, Artificial Intelligence og andre teknologi-emner, rettet mod børn, og endda i håbet om at videoerne også kunne bruges i skolerne.
I dag, fredag, følger Altinget op med et interview med Venstres udenrigsordfører, Michael Aastrup Jensen, der håber at børne- og undervisningsminister Pernille Rosenkrantz-Theil (S) vil gå ind i sagen.
Til Altinget siger Michael Aastrup Jensen blandt andet:
"Det her gør Huawei udelukkende som led i deres overordnede lobbyarbejde, som er voldsomt styrket det seneste halve år i hele Europa. De forsøger at tegne et billede af, at Huawei er en helt almindelig virksomhed uden bånd til den kinesiske stat eller det kinesiske militær, selvom alle uafhængige eksperter siger det modsatte. Så bliver det jo ikke en oplysningskampagne, så bliver det reelt en potentiel misinformations-kampagne i stedet."
Vi afventer også minsterens udmelding, men gætter på at Huawei-videoerne - uanset om de er propaganda eller ej - næppe vil blive brugt til undervisning i særligt mange skoler...
I mellemtiden har Huaweis danske kommunikationschef Tommy Zwicky taget til genmæle i Altinget.
---

4. Ultrakorte updates
Og så det nye format NanoNews (jaja, lad os nu se om det bliver til noget fremover).
Vi har nemlig lige tre små opdateringer fra tidligere nyheder i Techliv:
Satellit-net
Den 19. august skrev vi om de foreløbige nethastigheder fra Elon Musks satellit-firma Starlink, som ikke helt levede op til løfterne om Gigabit-internet fra himlen.
Nu slår Starlink dog tilbage, skriver Cnet, der fangede dette SpaceX-tweet:
"These tests have shown super low latency and download speeds greater than 100 Mbps — fast enough to stream multiple HD movies at once and still have bandwidth to spare."
AI på licens
I sidste uge skrev vi om OpenAIs nye tekstskrivnings-algoritme GPT-3, der er overvældende god til både at skrive tekster, oversætte og lave apps.
Nu har OpenAI så afsløret priserne for brugen af GPT-3, som de ikke ønsker skal kunne udnyttes af hvemsomhelst til hvadsomhelst.
Det bliver muligt at bruge algoritmen i en kort prøvetid, og ellers begynder priserne på 100 dollars om måneden, plus ekstra for hver 'token', som giver adgang til at lave en bestemt mængde tekst.
Tyskland vs. Facebook
Vi har også tidligere skrevet om Facebooks beslutning om, at deres VR-udstyr fra Oculus fremover kræver Facebook-login.
Det synes tyskerne absolut ikke er en god idé, og det har fået Facebook til foreløbig at sætte en stopper for salget af Oculus i Tyskland.
Det skriver BBC - og der er mere baggrund hos Heise Online (oversættelse fra tysk).
---

LINKS TIL LÆSEHESTE
Black startups matter. Hvorfor er der ikke flere sorte iværksætter-virksomheder (i USA)?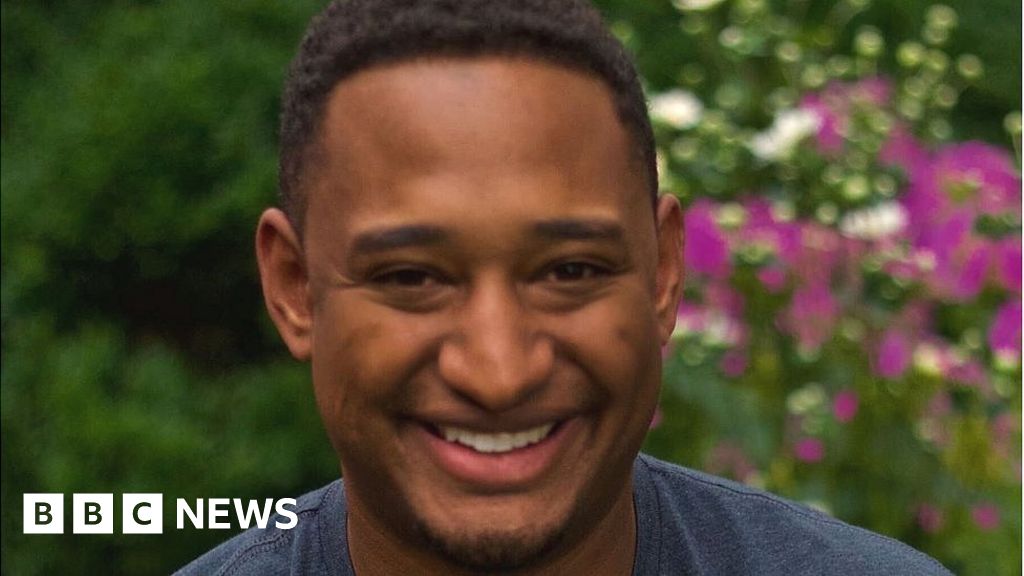 ---
Virtual Reality til ørerne. Facebooks forskning i retningsbestemt 3D-lyd.
---
AI - artificial…intuition? Nye former for kunstig intelligens bliver bedre til at bruge "mavefornemmelsen".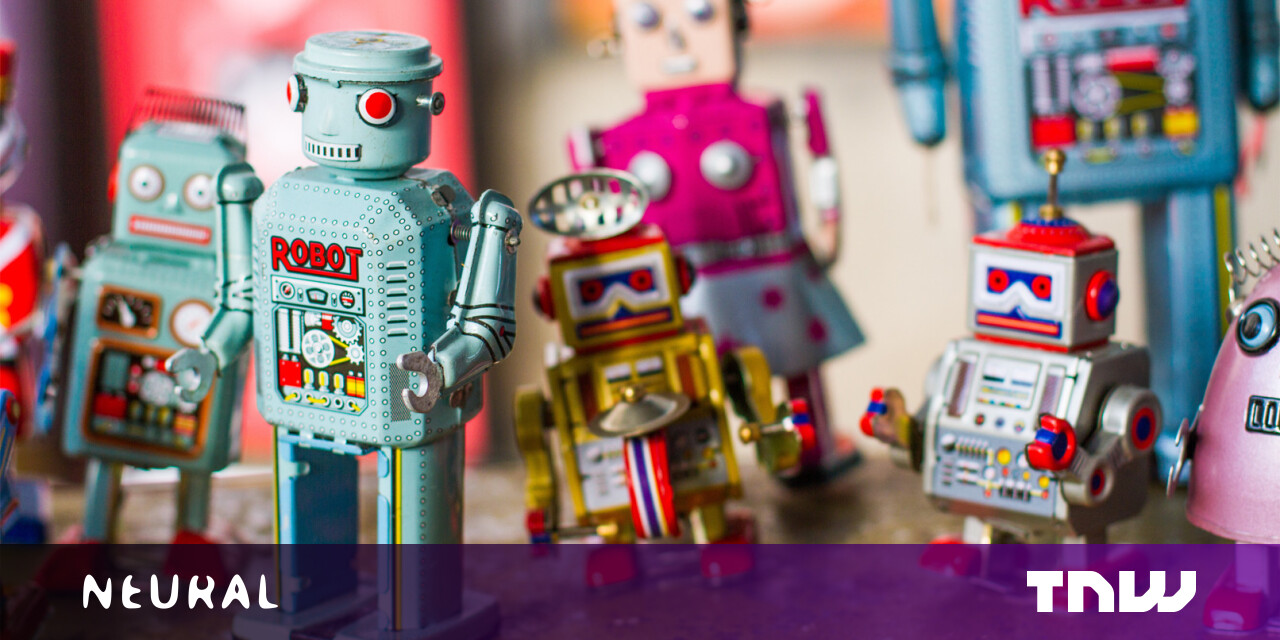 ---
Menneske vs. maskine: 1-0. Karakter-AI møder snedig elev og hans mor.
---
Flu 2. Google giver COVID-19-søgninger til forskere.
---
Trafikforudsigelser. Google Maps og Deep Mind siger, at de har forbedret ruteplanlægningen.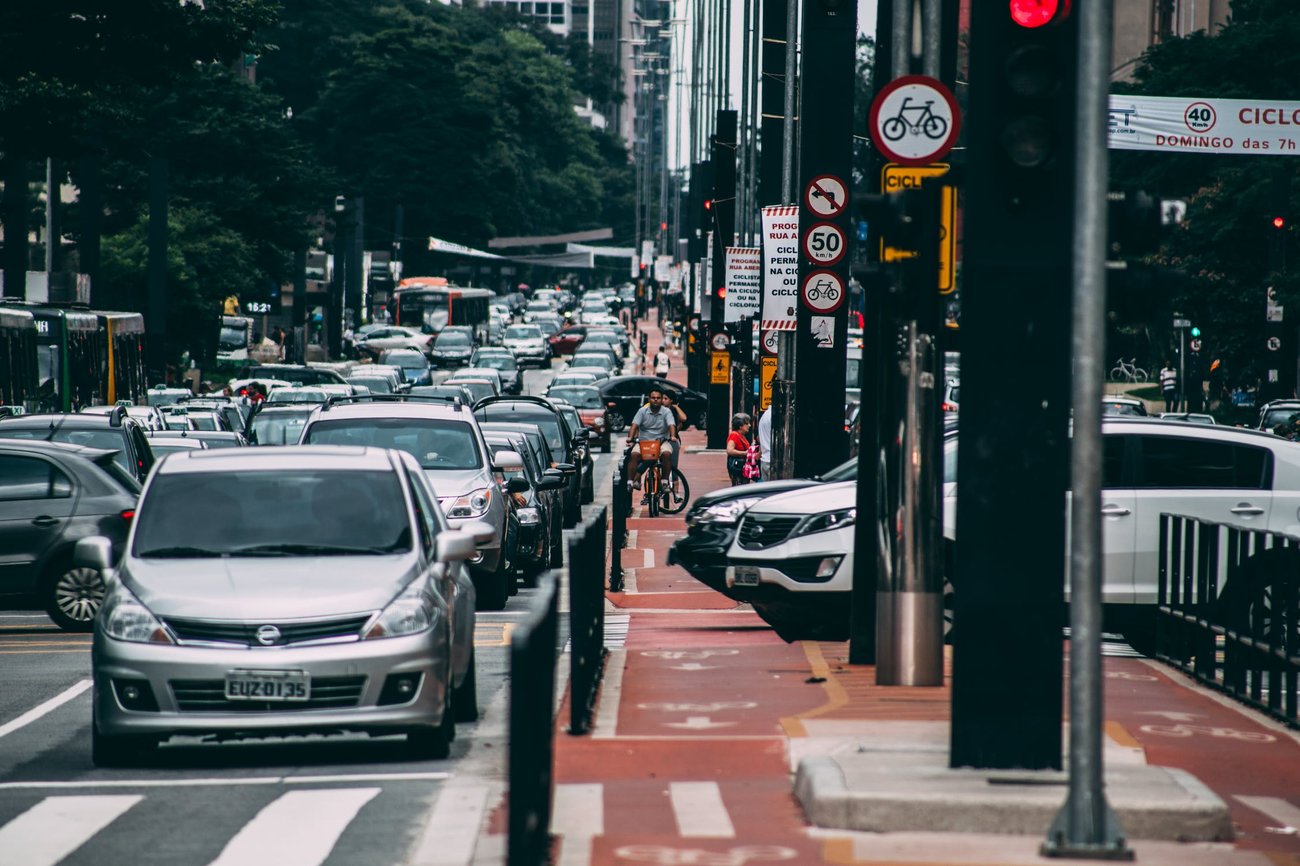 ---
Diagnose. AI lytter til taleprøver, og hjælper med at afsløre tidlige tegn på Alzheimers.
---