---

Elbiler, elbiler, elbiler
Den længe ventede rapport fra Eldrup-kommissionen, som har fået navnet Veje til en grøn bilbeskatning, blev som bekendt offentliggjort i går.
Dermed er vi blevet en smule klogere på eksperternes opfordringer til politikerne. Vi skal jo gerne for alvor i gang med omstillingen til elbiler — særligt med henblik på at formindske udledningen af CO2.
Rapportens konklusioner er dog så vage, at det stadig er ganske uklart, hvordan det ender, når politikerne får den konverteret til lov.
Til gengæld står det lysende klart, at når man kigger ud i elbillandskabet, så får man nærmest kun øje på et dedikeret elbilsmærke, som man kan købe en bil fra i dag — nemlig Tesla.
Mange af de klassiske bilproducenter har efterhånden lavet en elektrificeret udgave af en benzinbil, men der er stadig kun ganske få biler, der er født som ægte elbil.
Men der begynder for alvor at ske noget — og særligt i Kina. Her er flere rendyrkede elbilfirmaer skudt op i løbet af den anden halvdel af 2010'erne, og i modsætning til amerikanske startups, der også vil begå sig på elbilsmarkedet, så er kineserne rent faktisk i stand til at producere biler, som er i handlen. Og så har de tilmed tænkt nogle stærkt innovative løsninger.
Nej, de kinesiske elbilfirmaer er ikke kommet til Danmark endnu, men det er formentlig kun et spørgsmål om tid.
Her er tre af de mest spændende kinesiske elbilsmærker, du næppe har hørt om.
Xpeng: Pænere og bedre end en Tesla?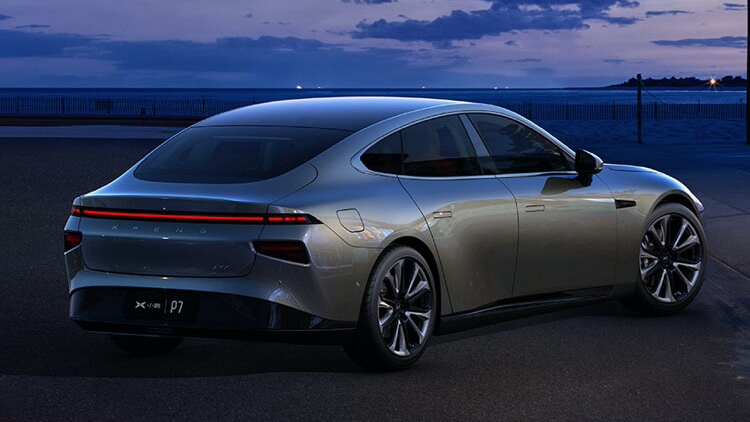 Det første af de tre kinesiske bilfirmaer er Xpeng.
Firmaet er på vej til Europa i første omgang med den familieagtige SUV G3, som allerede nu kan købes i Norge. Men langt mere interessant bliver det, hvis man kigger på det blot seks år gamle firmas anden bil, P7. En bil der på mange måder — og i klassisk kinesisk stil — forsøger at "låne" nogle af Teslas bedste dyder.
Allerede ved første øjekast ser den virkelig skarp ud, og hvis man tror, det er en bambus-bil, kan man godt tro om igen.
En af de få europæere, der har testet Xpeng P7, er norske Bjørn Nyland, som tester så at sige alle de elbiler, han kan komme i nærheden af.
Nylands test viser, at Xpeng kører lige så langt på sit batteri som en Tesla Model 3, men den støjer mindre, og dens automatiske parkeringsfunktion virker markant bedre.
Han har dog kun testet den i en version, hvor softwaren er på kinesisk, men selvom det stadig er early days, er Nyland temmelig begejstret for P7'erens køreegenskaber.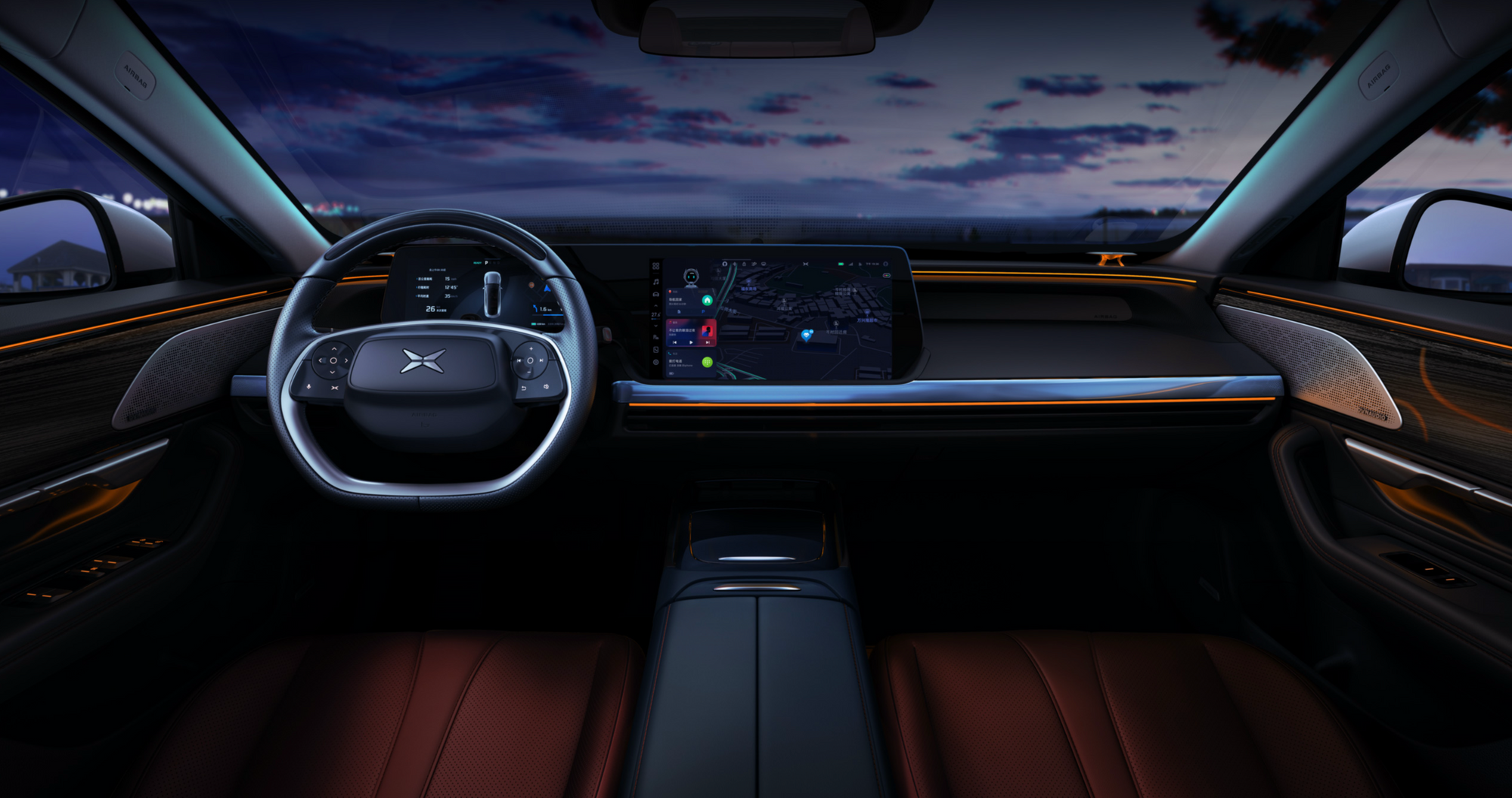 Også mediet Fully Charged har testet Xpeng P7, hvor den kinesisk bosiddende anmelder Elliot Richards er meget begejstret for bilen.
Han kalder P7 for den mest raffinerede elbil han har været i, og mener den "kommer til at ændre folks oplevelser af kinesiske biler".
Ligesom Tesla satser Xpeng voldsomt på den autopilot, der skal give bilen selvkørende evner. Faktisk så meget, at en af det kinesiske firmas ansatte har indrømmet, at han har uploadet kildekoden fra Teslas autopilot, inden han forlod Tesla til fordel for den kinesiske startup.
---
Nio: Skifter batterier på tre minutter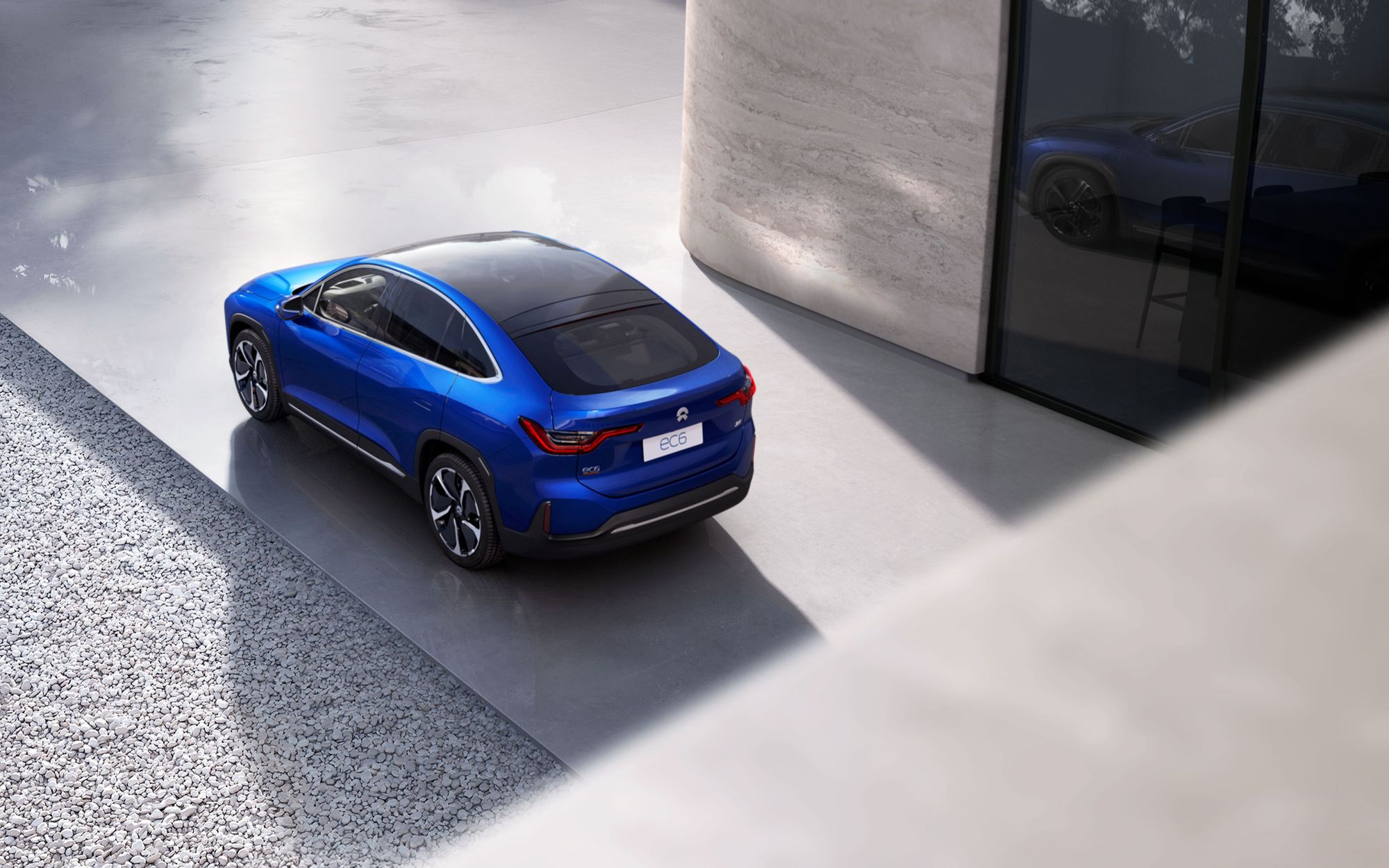 En af de helt store udfordringer for adoptionen af elektriske biler er den mentale omstilling fra tankstationer til ladestationer. Kan man overhovedet komme fra A-B uden at skulle vente i halve eller hele timer gentagne gange på turen?
Det har en anden af de på vores breddegradder ukendte kinesiske elbilsfirmaer NIO fundet en løsning på.
NIO har simpelthen lavet batteriudskiftningstationer, hvor deres biler på blot tre minutter(!) får afmonteret batteriet og påmonteret et fuldt opladt et af slagsen.
Det er næppe en infrastruktur, vi kommer til at se i Europa (host… Better Place… host), men det er et godt billede på, at der er monsterfart på udviklingen i Kina, og at man er villige til at eksperimentere for at slå konkurrenterne af banen.
Hvis du vil se, hvordan det fungerer, så tjek videoen nedenfor.
NIO har indtil videre fokuseret på to store SUV'er — NIO ES6 og ES8 — men er nu klar med sin tredje bil, som er den lidt mindre Coupe EC6.
Indtil videre kan NIO kun købes i Kina, men firmaet oplyste for et par uger siden, at de forventer at begynde at sælge deres biler i udvalgte europæiske lande i anden halvdel af 2021.
---
Weltmeister: Et kinesisk verdensklassenavn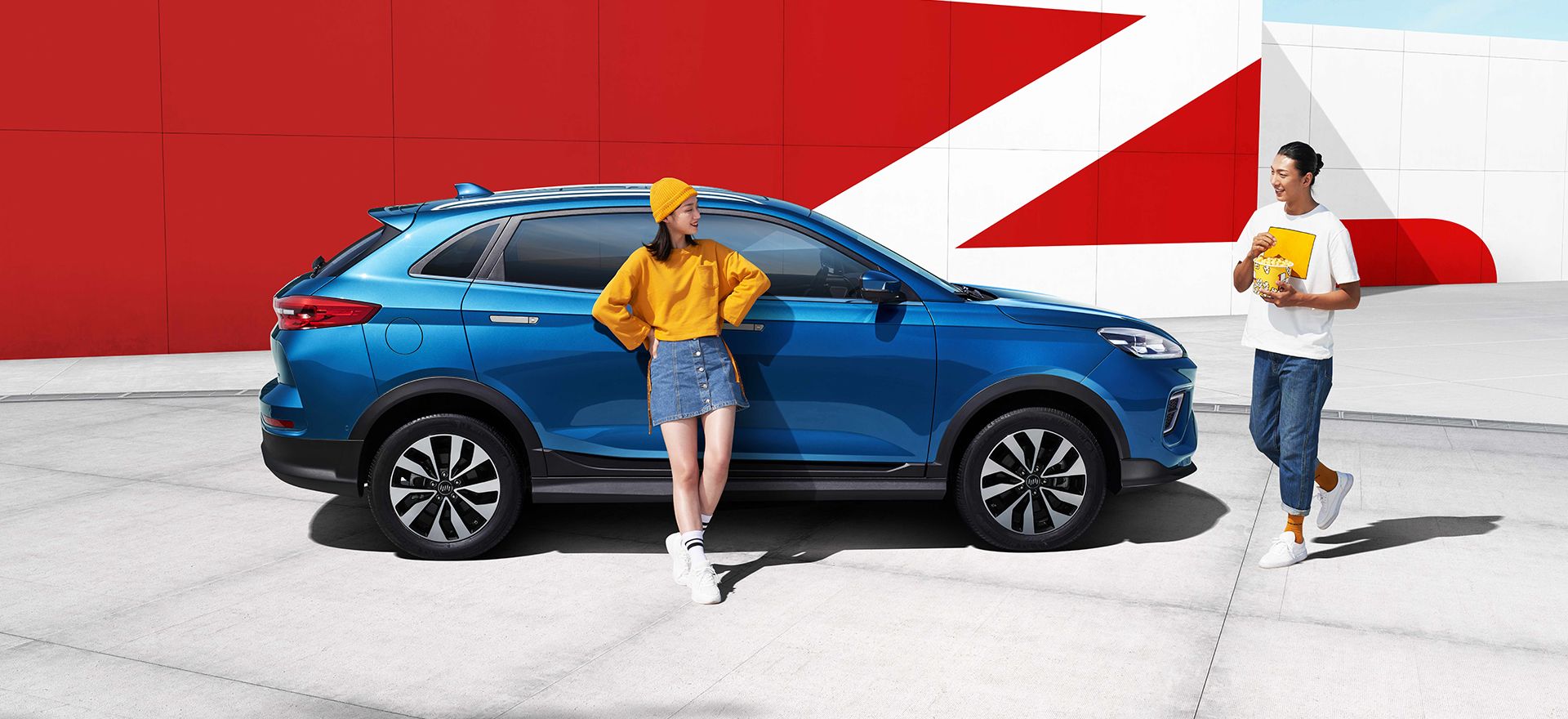 Den tredje af de nye rendyrkede kinesiske elbilsproducenter, har et fuldstændig fantastisk (åndssvagt?) navn: Weltmeister.
Selvom det kun fem år gamle firma ikke er verdensmestre i noget som helst (endnu), så har de produceret den mest solgte elektriske bil i Kina i 2019, Weltmeister EX5-Z.
Bilen er en klassisk SUV, som er så generisk udseende, at den ligner noget som mange klassiske bilproducenter kunne finde på at designe.
Og det er jo lige præcis det, der er meningen. Både navn og design forsøger på bedste vis at skjule bilens oprindelse, hvilket (måske) kan gøre Weltmeister mere spiselig for os vesterlændinge, der i øjeblikket bliver tudet ørene fulde af kineserangst.
Det mest banebrydende ved EX5-Z er måske dens pris. Direkte omregnet fra kinesiske til danske penge koster bilen 170.000 kroner. Men det inkluderer et batteri på 69KW batteri, hvilket er en del større end mange af de elbiler, der kommer på markedet i Europa i øjeblikket. At den så bruger strømmen ret hurtigt, er en anden sag.
På trods af den lave pris, så kommer EX5-Z med teknologi på et niveau, der normalt ikke ses i så billige biler.
Skærmen, der sidder i midten (der er også en bag rattet) er på størrelse med en stor iPad, og kan dreje 90 grader, så den både kan bruges på den høje led, når man kører og på den bredde led, når man skal underholdes (fx mens bilen lader).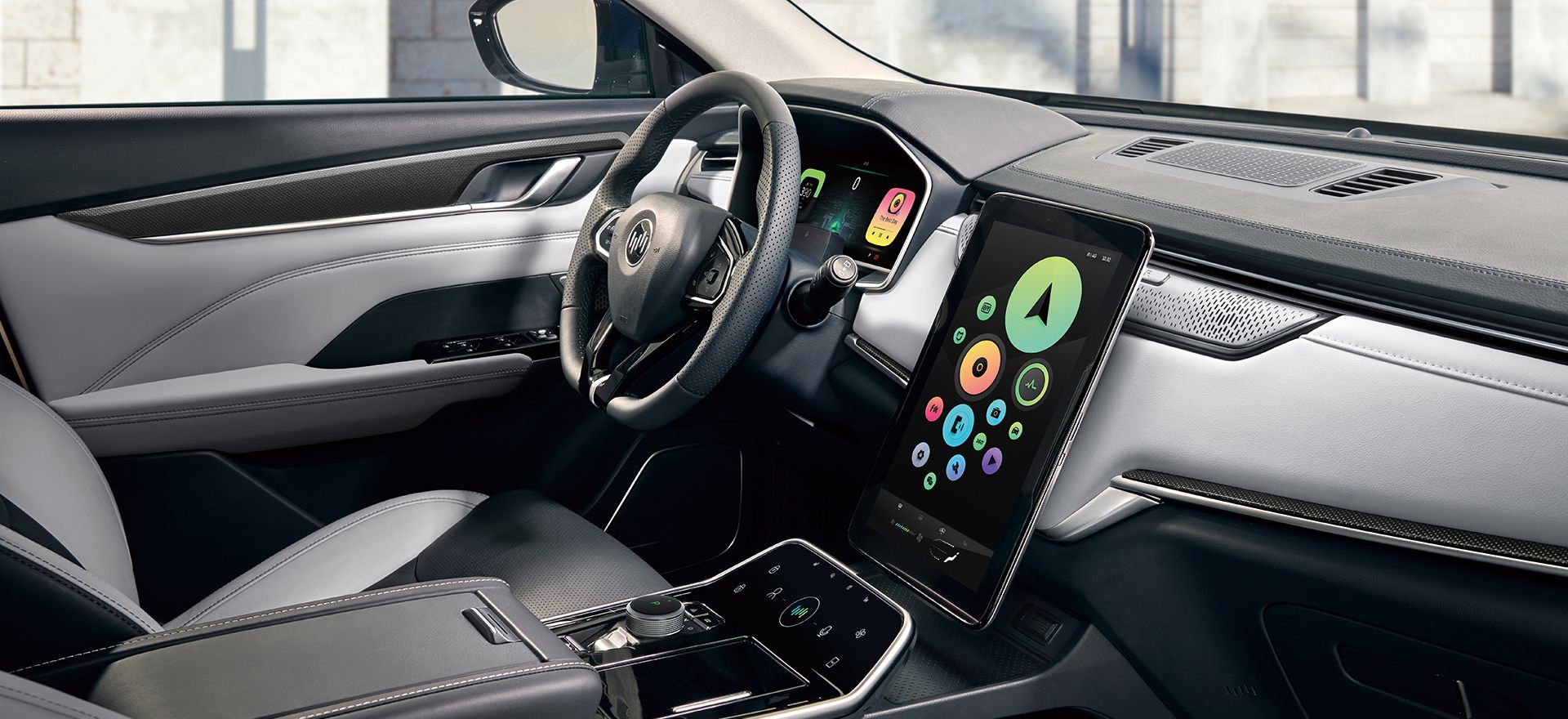 Det er elementer som det, der får skærmen i fx Volkswagens nye ID3 til at se lille og håbløst gammeldags ud.
Der er tilmed ansigtsgenkendelse i Weltmeisteren, som bruges til automatisk at indstille førerens brugerprofil (om man så ønsker kinesisk ansigtsgenkendelse i sin bil er en hel anden snak).
Er du klar til en kinesisk bil?
Jeg ved ikke med dig, men jeg er stadig ret usikker på, om jeg kunne finde på at købe en kinesisk bil.
Det skyldes naturligvis en blanding af fordomme og bare meget lidt kendskab til, hvad de kinesiske producenter evner at producere.
Til gengæld tyder alt på, at du de kommende år får flere kinesiske valgmuligheder, hvis du er på udkig efter en elbil.
De nye kinesiske elbils-mærker er vanvittigt gode til at spotte de trends, som (også) europæiske bilkøbere efterspørger — det gælder både de store familievenlige SUV'er og de mere sportslige biler i Tesla-segmentet.
Mest bemærkelsesværdigt er den hastighed de innoverer i. Weltmeister er stiftet i 2015 og både Nio og Xpeng i 2014, så der er tale om firmaer der kommer nærmest ud af ingenting, men allerede har elbiler på markedet.
Det er også værd at notere sig, at de har meget stærk kapital i ryggen. De tre kinesiske internetgiganter Alibaba, Tencent og Baidu er blandt flere højt profilerede investorer i de tre kinesiske elbils-firmaer.
Nios markedværdi passerede i sidste måned flere klassiske bilproducenter som Renault og Nissan. Xpeng bragede i sidste måned ind på New York Stock Exchange, og har nu en markedsværdi på tæt på 14 milliarder dollars.
---

Så er der tændt for 5G-nettet
TDC trykkede i går på den store tænd-knap, så danskerne så småt kan begynde at koble på næste generations 5G-mobilnet.
Men er det så en festdag? Tja, det er jo altid spændende med hurtigere og bedre dataforbindelser, men der kommer formentlig til at gå en rum tid, før de fleste af os vil opleve det som en klar forbedring — og dog.
Jeg har i denne sommer haft æren af både at være en del på 3G og sågar på Edge, og det gav et klart flashback til, hvad det vil sige at få en hurtigere forbindelse.
Men nu er det jo ikke sådan at de af os, der er vant til 4G de fleste steder vi befinder os, vil opleve en 5G-forbindelse som hurtig på den samme måde, som man oplevede da vi gik fra Edge til 3G (tjek den helt fatastiske video af Steve Jobs fra 2008, hvor han blærer sig med, at kunne loade National Graphics hjemmeside på iPhone 3G på blot 21 sekunder).
Men hvad er det så, vi kan se frem til?
Gert Frølund Pedersen, som er professor i radiokommunikation på Aalborg Universitet, gentager overfor DR de to floskler, vi har hørt mange gange: 5G vil muliggøre selvkørende biler og kan give læger mulighed for at foretage operationer på langdistance.
Men som Gert Frølund også nævner, så er det ikke blot hastigheder på op til 100 gange hurtigere end 4G, men i særdeleshed mindre forsinkelse og markant større stabilitet i forbindelsen, som er de måske væsentligste forcer.
5G giver nye muligheder i en verden, hvor alle vores ting så at sige kommer på internettet. Men præcis, hvad de muligheder bliver omsat til i praksis, og hvordan det eventuelt kommer til at ændre vores hverdag, er simpelthen for tidligt at sige.
Som min gode kollega Chris Lehmann sagde i slutningen af sidste år, så var 4G på mange måder den vigtigste teknologi i 2010'erne. For det var særligt den hurtige forbindelse, der gjorde, at vi allesammen fik en anvendelig computer i lommen, og som ultimativt skabte grobund for alle typer kommunikation i realtid og som muliggjorde ting som streamingtjenester og sociale netværks vilde udbredelse.
Om 5G vil få den samme markante indflydelse handler nok om øjet der ser — (måske igennem en AR eller VR-brille?).
Uanset, så kan industrien nu for alvor gå i gang med at udvikle de applikationer og systemer, som muliggøres af 5G, og først derefter vil det få indflydelse på vores hverdag.
Selvom TDC er først ude af starthullerne og derfor løber med den store fanfare, så er deres konkurrenter fra Telia og Telenor allerede klar med 5G i de fire største danske byer den 28. september.
Sjovt nok falder det nærmest en-til-en sammen med lanceringen af danskernes favorit-mobilmærkes første 5G-telefon. Den nye iPhone bliver formentlig præsenteret senere i denne måned.
---

LINKS TIL LÆSEHESTE
Puha, det blev en lang omgang i dag, men du skal alligevel ikke snydes for et par links.
---
Kan man det, når man bor i et glashus? Kina ønsker global datasikkerheds-aftale og forbud mod at indbygge bagdøre 🙄
---
Microsoft bekræfter læk: På vej med lille Xbox
---
Hævn: Epic forsøger at overbevise dommer om, at Fortnite skal have lov at være i App Store med Epics egen betalingsløsning
---
TikTok forsøger at fjerne video af mand, der skyder sig selv: Men brugerne bliver ved med at uploade den
---