Efter folkemord i Myanmar: Meta sagsøges for 150 milliarder dollars
Facebook sagsøges for næsten 1.000 milliarder kroner: Modererede ikke hadtale og opfordringer til vold mod Rohingyaerne, som siden blev udsat for etnisk motiveret vold, voldtægt og mord.
---

1. Efter folkemord i Myanmar: Meta sagsøges for 150 milliarder dollars
Mark Zuckerbergs Meta-firma har fået et søgsmål af dimensioner på nakken.
Rohingya-flygtninge fra Myanmar sagsøger nemlig nu platformen for 150 milliarder dollars — næsten 1.000 milliarder kroner.
Søgsmålet er et såkaldt class action-søgsmål, som er indgivet i San Francisco på vegne af 10.000 Rohingya-flygtninge, der nu er bosat i USA.
Begrundelsen for det store erstatningskrav er, at Facebook ikke modererede eller fjernede den kaskade af hadtale og direkte opfordringer til vold mod Rohingyaerne, som siden var med til at lede til etnisk motiveret vold, voldtægt og mord på det muslimske mindretal.
De voldsomme begivenheder fik mere end 730.000 rohingya-muslimer til at flygte fra Myanmar i august 2017.
Menneskerettighedsgrupper har senere dokumenteret drab på civile og afbrænding af landsbyer, og en FN-undersøgelse har tidligere påvist, at Facebook spillede en hel central trolle i spredningen af den hadtale, der ultimativt satte gang i en voldsspiral.
Søgsmålet henviser også til flere af de dokumenter, Frances Haugen lækkede tidligere i år, som viser, at Facebook i mange lande uden for vesten nærmest ikke modererer indholdet på deres platforme.
Meta (Facebook) mener selv, at de ikke kan stilles til ansvar, da det sociale medie er beskyttet under den såkaldte Section 230. Det er den amerikanske lov, der fritager sociale platforme for ansvar for, hvad deres brugere publicerer på deres platforme.
Reuters rapporterer, at Metas hovedkvarter i London samtidig har fået overleveret stævningen, i det der altså er en koordineret indsats på begge sider af atlanten. Om det betyder, at sagen potentielt kan køre i England, hvis den bliver afvist i USA, er uklart.
---

2. NFT'er solgte for 27 milliarder dollars i 2021
Et af årets helt store teknologi buzz-ord er NFT (Non-Fungible Token), som kort fortalt er et bevis for ejerskab af et digitalt værk.
Særligt inden for kunstverdenen er der i 2021 blevet solgt NFT'er for enorme beløb.
Mest bemærkelsesværdigt var kunstneren Beeples salg af værket "Everydays – The First 5000 Days" , som blev solgt som NFT for 69 millioner dollar i marts.
Men Beeple er bestemt ikke den eneste, der har haft succes med at sælge rettigheder til digitale værker. Det viser en ny rapport over salget af NFT'er i 2021, som Blockchain-dataplatformen Chainalysis netop har publiceret.
Rapporten vurderer, at der er blevet solgt NFT'er for et samlet beløb på 26,9 milliarder dollars. Det svarer til omkring 177 milliarder danske kroner.
Den mest populære NFT-kollektion er ifølge Chainalysis' data Meebits, efterfulgt af Bored Ape Yacht Club.
Sidstnævnte har vi for nylig omtalt, da fire af aberne fra kollektionen er blevet samlet i det virtuelle band Kingship, som netop nu er ved at få udviklet musik til deres første udgivelse.
Chainalysis nævner, at særligt data fra den mest populære NFT-platform Open Sea fortæller historien om NFT'ernes stigende popularitet i 2021.
Her ses det tydeligt, hvordan antallet af aktive NFT-kollektioner er kraftigt stigende fra omkring juli måned i år.
I starten af marts var der blot 193 kollektioner. I slutningen af oktober var der over 2.300.
Chainalysis definerer en aktiv kollektion som "en kollektion, der har haft mindst en transaktion (altså et salg, red) i en given uge".
Dataene viser også, at det er en tvivlsom forretning at købe NFT'er, hvis håbet er at tjene penge på at videresælge dem med det samme.
Kun 28,5 procent af de NFT'er, der købes direkte fra kunsteneren, og som vidersælges kort tid bagefter, resulterer i en fortjeneste.
Folk der køber NFT'er på "brugtmarkedet" (altså NFT'er der allerede har været solgt en gang), og som videresælger dem hurtigt, har derimod held med at tjene penge på videresalget i 65 procent af tilfældene.
En anden ting, der er ganske bemærkelsesværdig, er den model, som flere NFT-creators bruger til at hype deres NFT'er, længe inden de bliver sat til salg.
Rapporten konkluderer, at der i væsentligt omfang benyttes en skabelon, hvor man forsøger at få sine følgere og fans til at (med)skabe en voldsom hype på blandt andet Twitter og diverse Discord-servere.
Herefter whitelister NFT-creatoren de mest aktive støtter, der som tak for hjælpen får lov at købe NFT'erne for en særlig lav pris, i forhold til "pøblen".
Det er særligt disse whitelistede personer, der har succes med at tjene penge på videresalget af de NFT'er, de har købt billigt. Ifølge Chainalysis sker det i over 75 procent af tilfældene.
Pyramidespil? Døm selv.
---
3. Kryptoplatforme hacket — igen
Vi bliver i kryptoens verden, som endnu engang er blevet ramt af flere større kup.
Kryptobørsen BitMart, som bryster sig af at være "the most trusted crypto trading platform", oplyste i weekenden, at de havde haft et sikkerhedsbrud, hvor der blev stjålet kryptovaluta for et beløb svarende til 150 millioner dollars.
Hacket er angiveligt sket ved at en såkaldt private key er blevet stjålet.
I en opdatering skriver firmaet nu, at de af egen lomme vil kompensere de berørte brugere.
Så ser det straks være ud over hos en anden platform, BadgerDAO, der ligeledes mistede en stor sum penge i sidste uge — nærmere bestemt 119 millioner dollars.
Her forsøger man sig nu med at prøve at tale til tyvens dårlige samvittighed.
I et offentligt opslag skriver firmaet således:
Til den skyldige - du har taget midler, der ikke tilhører dig, men vi er villige til at arbejde sammen med dig og kompensere dig for at identificere sårbarhederne i vores systemer.
Vi giver dig en direkte kommunikationslinje for at drøfte en fredelig løsning uden at involvere nogen eksterne parter.
Kontakt os for at diskutere yderligere og gør det rigtige på vegne af vores community.
Skulle du sidde derude, så kan du fange BadgerDAO via email på enten b[email protected] eller [email protected]
Når BadgerDAO prøver sig med dette halvdesperate forsøg, så er det ikke helt grebet ud af den blå luft.
En helt tredje kryptoplatform, Poly Network, havde tidligere i år held til at få samtlige 600 millioner dollars retur, som de havde mistet i et tilsvarende tyveri.
Hackeren, der stod bag, som blev kendt under navnet "Mr. White Hat", valgte nemlig, at give alle pengene retur, og takkede endda nej til at modtage en præmie på 500.000 dollars, som tak for at gøre opmærksom på sikkerhedsproblemerne i Poly Networks systemer.
Den venlige hacker ville dog overveje, om pengene skulle kanaliseres over i det community, der arbejder med blockchain-sikkerhed.
Lad os håbe for BadgerDAO, at de er lige så heldige.
---
4. Firmaet, der købte Tile, sælger lokationsdata til branchens værste datakøbmænd
I forrige uge blev firmaet Tile, der laver små Bluetooth-trackere (og som Apple i væsentligt omfang har kopieret med deres AirTags) solgt for 205 millioner dollars.
Tile blev købt af et firma, der hedder Life360, og som markedsfører sig selv, som en platform, der styrker familiers sikkerhed ved at dele lokationsdata mellem familiens medlemmer.
Men familiemedlemmer er ikke de eneste, som lokationsdata fra platformen bliver delt med.
Mediet The Markup har talt med flere tidligere ansatte, der fortæller, at Life360 i høj grad lever af at sælge lokationsdata til såkaldte "data brokers" — altså firmaer der handler med data, og som sælger dem videre til alle, der vil købe dem.
Direkte adspurgt vil Life360's CEO Chris Hills hverken be- eller afkræfte, om det er sandt, at firmaet (som sælger sin service under mottoet "Feel free, together"), er blandt de største leverandører af lokationsdata til datahandelsbranchen.
I et email-svar til The Markup nøjes Hills med at skrive:
- Vi ser data som en vigtig del af vores forretningsmodel, der giver os mulighed for at stille Life360-kernetjenesterne gratis til rådighed for de fleste af vores brugere.
Hvis man ejer en eller flere Tile-brikker, må det altså løbe en koldt ned af ryggen, at data fra brikkerne nu tilfalder et firma, der bramfrit sælger deres lokationsdata videre.
Life360s CEO påstår dog overfor The Markup, at firmaet ikke har planer om at videresælge data, der indsamles fra Tile-brikkerne. Men som vi alle ved, så kan planer jo ændre sig.
To tidligere Life360-medarbejdere fortæller til The Markup, at selvom firmaet siger, de anonymiserer de data, de sælger, så tages der ikke de nødvendige forholdsregler for at sikre, at brugerens lokationshistorik ikke kan spores tilbage til enkeltpersoner.
Lad mig sige det sådan: jeg er glad for at jeg ikke ejer en Tile.
Selvom lokationsdata indsamlet via Apples AirTags ikke sælges videre, så er det ikke det samme som, at brikkerne ikke har markante privatlivs-udfordringer.
I Canada rapporterer politiet, at de i mindst fem tilfælde inden for de seneste tre måneder har oplevet, at luksusbiler bliver stjålet netop ved at udnytte Apples AirTags.
Tyvene placerer simpelthen AirTags-brikker på bilerne, når de er parkeret i det offentlige rum, og kan herefter følge bilernes færden og placering.
Her kan de så senere stjæles i ro og mag, når bilerne er parkeret et sted, hvor der ikke er andre mennesker i nærheden.
💭 Fagre nye verden 💭.
---

LINKS TIL LÆSEHESTE
Guide 1: Sådan kan du besøge andres LinkedIn-profil, uden de kan se, du har besøgt den
---
Guide 2: Sådan skjuler du din email-adresse fra dataindsamlings-firmaer
---
Dagens Video: Sådan kan du arbejde med 3, 4 eller 5 "computerskærme" i VR
---
Clearview AI på vej til at få patent på ansigts-søgemaskine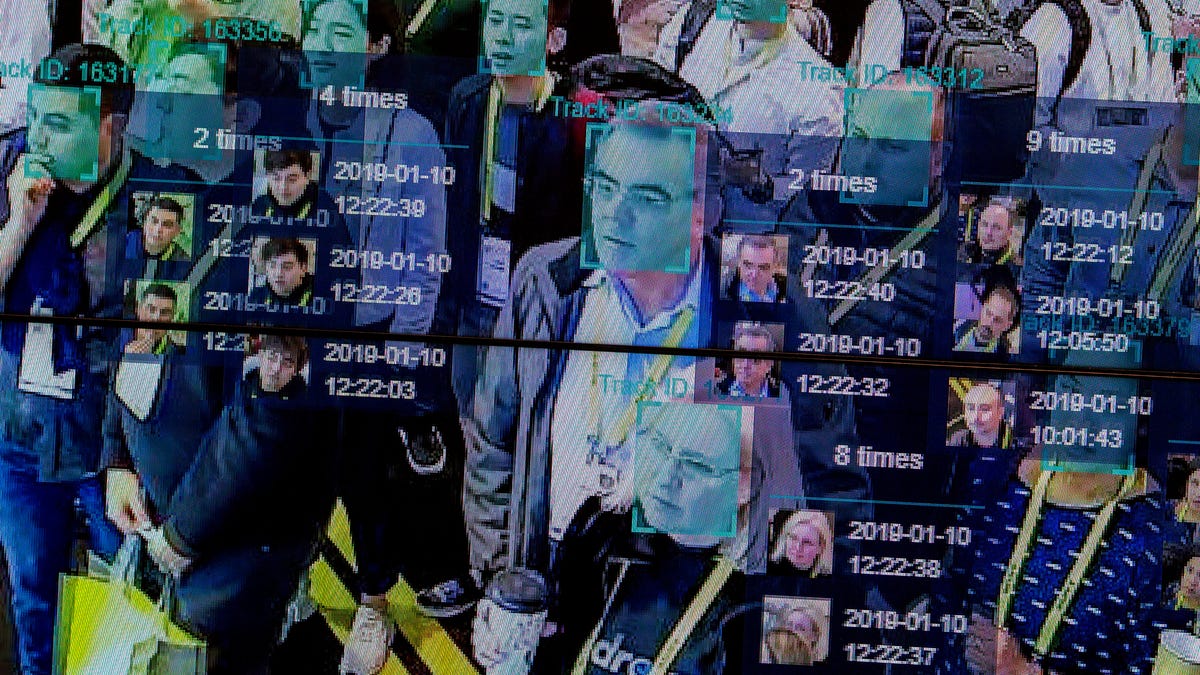 ---
Tesla på vej til at åbne Superchargere for norske elbils-ejere, der ikke har en Tesla
---
Silk Road-stifter sælger NFT'er fra sin fængselscelle
---
Trods advarsler fra flere medarbejdere: Musk beordrede at Tesla skulle blive selvkørende uden radar
---