Pølsehorn — og fire dage til at redde dine data
Vi er i dag grebet af en mild opstemthed, og snupper derfor fem historier fra den lette og underholdende ende af den teknologiske verden.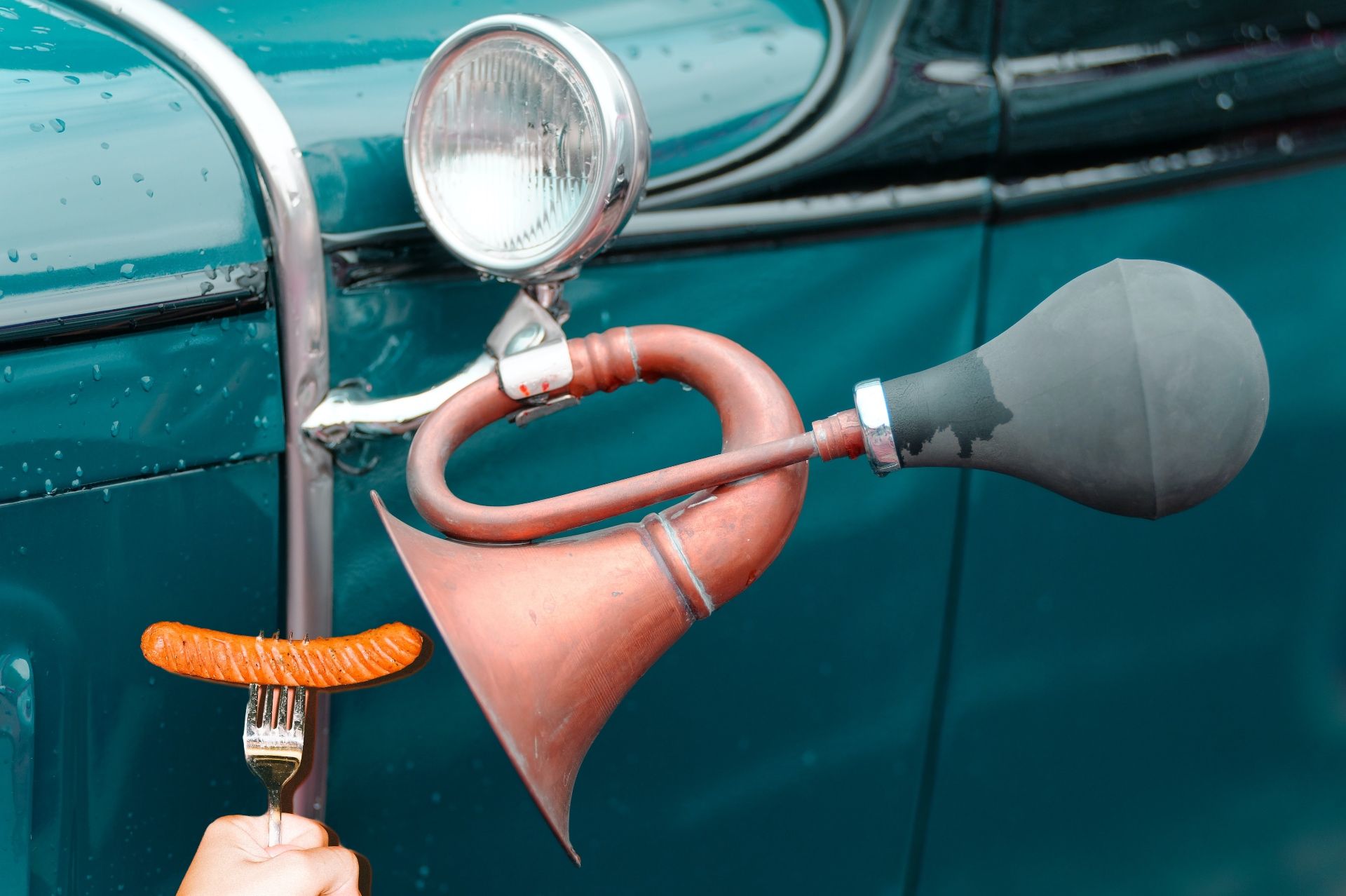 ---

1. Årets Google-søgninger er...
Vi nærmer os i hast slutningen på året, og i dag kom så Googles liste over, hvad danskerne har søgt på i året der gik.
Vi tager den i meget grove træk, bare fordi det altid er god underholdning, også selvom overraskelserne efterhånden fuldstændig udebliver.
I kategorien "Mest trendende søgninger", ser toppen således ud:
EM
Coronatest
Christian Eriksen
Indefrosne feriepenge
Og det er jo nemt at forstå fra ende til anden.
I kategorien "Spørgsmål" er der to fuldstændig logiske input på anden- og tredjepladsen, mens førstepladsen bliver indtaget af en — i min verden — mystisk klassiker.
Hvem skal jeg stemme på?
Hvornår er der pressemøde i dag?
Hvornår kan jeg blive vaccineret?
Jeg undres hver gang over, hvem der søger på " hvem skal jeg stemme på" ❌😳?
Jeg er klar over, at folk nok bare prøver at søge en kandidat-test fra DR eller TV2 frem, men stadig.
Den sidste kategori, jeg lige vil tage med her, er årets mest googlede opskrift som blev... Pølsehorn
Det kan godt være, det bare er mig, der er dum, men skal man ikke bare smække en pølse ind i et stykke brød eller dej?
Anyway, pølsehorn er skarpt efterfulgt af lasagne og muffins — måske er det ligefrem danskernes foretrukne tre-retters menu?🧁
Har du lyst til at dykke længere ned i de danske og udenlandske søgninger, så finder du listerne her.
---

2. Twitter køber Techlivs foretrukne chat-app, og lukker den på fire dage
Vi fortsætter i den bløde nyhedsafdeling med en lille nyhed, som vi på Techliv-redaktionen har mærket hårdt på egen krop — og taget ret ilde op.
Vi skiftede for efterhånden et godt stykke tid siden vores interne kommunikation fra Slack til en chat-app, der hedder Quill.
I går dukkede der så en notifikation op i appen, med følgende besked:
Quill is joining Twitter, and will shut down 11.december 2021 at 22.00.
Klikker man på linket for at få flere oplysninger, ja så fremgår det, at Quill ikke blot lukker ned, men også giver brugerne fire dage til at eksportere deres data, inden de bliver slettet. FIRE DAGE!
I øvrigt er det ikke muligt at gemme ens private beskeder. Kun beskeder i Channels kan eksporteres.
Vi siger tillykke til Quill med, at Twitter har købt dem og drejet nøglen om i et hug. Men seriøst — man kan sgu ikke lukke en tjeneste ned, som folk bruger dagligt og slette alle data med en frist på fire dage.
Vi er i øvrigt nu gået på udkig efter en ny brugervenlig kommunikations-app og valget er foreløbigt faldet på Twist, som er udviklet af de samme folk, der også laver Todoist (som i øvrigt oprindeligt er startet fra Danmark).
Hvis der sidder nogen derude, som selv bruger en tilsvarende simpel og lækkert udseende chat-app, som de elsker højt, så send gerne en meddelelse vores vej.
Det er lidt en fælles sygdom, vi lider af, at teste nye kommunikations-apps. Eller lidt mere generøst kunne vi jo kalde det en hobby...
---

3. Instagram: Tag en pause
Vi fortsætter den bløde onsdags-stil med en opfodring til at holde en pause.
Det er selvfølgelig ikke Techlivs nyhedsbrev, du skal holde pause fra, men derimod Instagram.
Det siger Instagram i hvert fald selv.
Det Meta-ejede sociale billedmedie har nemlig besluttet sig for at de vil hæve standarden for, hvordan de beskytter teenagere og supporterer forældre online.
Fremover vil der dukke en anbefaling op om, at man bør tage en pause fra appen, hvis man doom scroller i sit Insta-feed.
Denne nye feature vil dog af uransagelige årsager i første omgang kun blive rullet ud i seks engelsksprogede lande (måske de ikke kan finde en oversætter).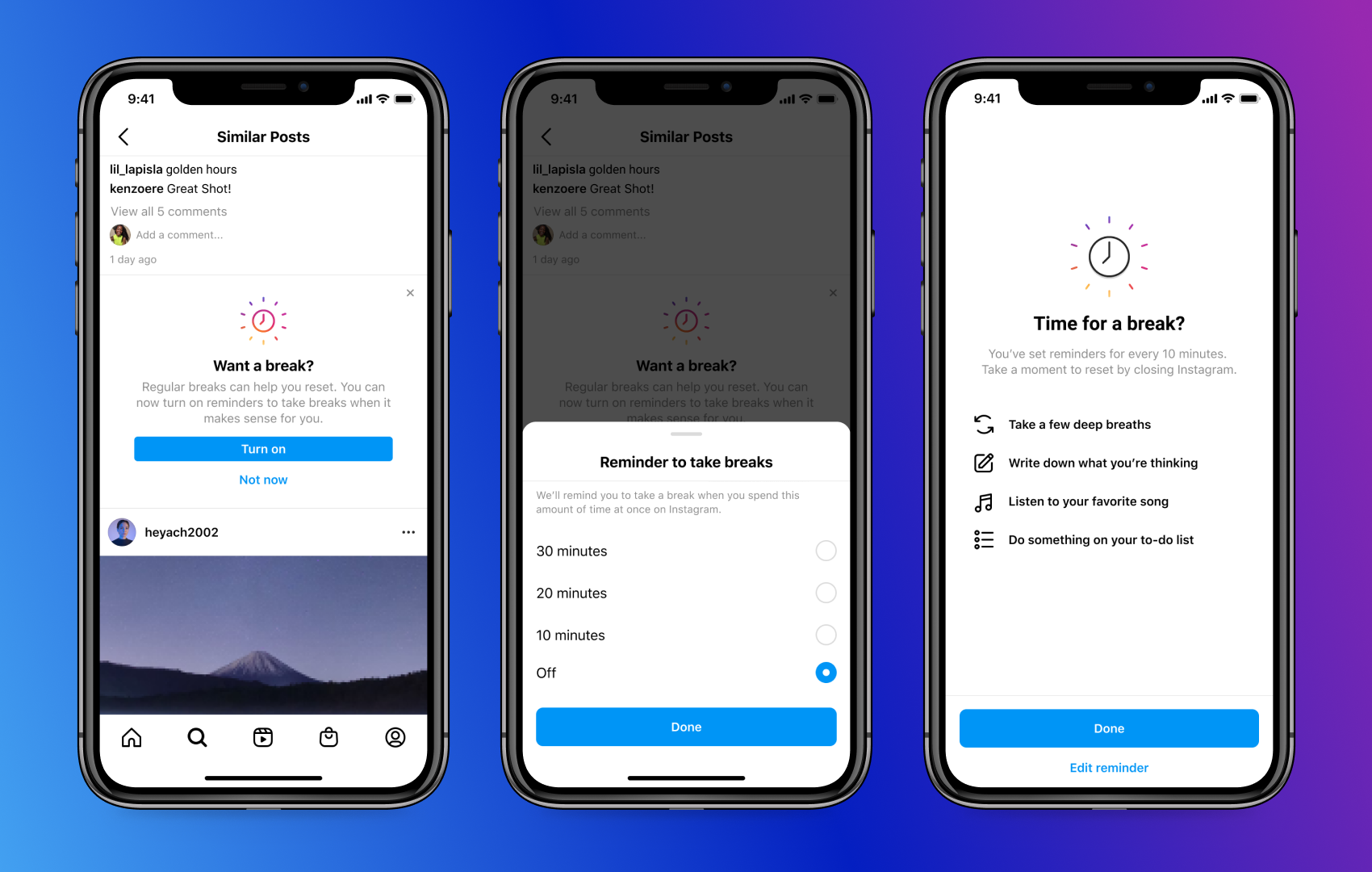 Et andet nyt tiltag er, at Instagram fremover vil prøve at nudge teenagere hen mod andre emner, hvis de har tendens til kun at følge og interagere med én bestemt type indhold.
Det lille velmenende skub (der lyder som et tweak af en algoritme, som vi har hørt tusinde gange før) skal altså forsøge at forhindre de unge mennesker i at køre fast i et kaninhul.
Til forældrene er Instagrams lille julegave (der dog først kommer i det nye år) værktøjer til at kunne sætte grænser for deres børns tidsforbrug af appen. Samtidig vil forældre også kunne følge med i, hvor meget tid børnene rent faktisk bruger på det sociale medie.
Dette kan i øvrigt allerede lade sig gøre i styresystemet på både iPhone og Android, og her er tidsstyringen/overvågningen ikke kun reduceret til en enkelt app.
Afsender på de nye tiltag er Instagram-boss Adam Mosseri. Han gør i blogposten meget ud af at fortælle, at det ligger ham stærkt på sinde, at unge mennesker har en god og sikker oplevelse på platformen.
Mosseri, var ham der tidligere i år kom for skade at sammenligne sociale medier med trafikulykker:
- Vi ved, at flere mennesker dør, end der ellers ville, på grund af bilulykker, men i det store billede skaber biler mere værdi i verden, end de ødelægger. Og jeg tror, at det samme gør sig gældende med sociale medier, sagde Mosseri.
Mosseris respons — som fik en del politikere op i det røde felt — kom i kølvandet på Frances Haugens offentliggørelse af en intern undersøgelse om problemer på Instagram, hvor der på en slide fra en præsentationen stod "We make body image issues worse for one in three teen girls."
---

4. Mand der påstår han har opfundet bitcoin vinder markant retssag — men ikke retten til at kalde sig Satoshi Nakamoto
Hvem opfandt bitcoin?
Det er der stadig ingen, der ved, selvom flere folk efterhånden har forsøgt at tage æren.
I en retssag, der netop er blevet afgjort i Florida, har Craig Wright — som netop påstår, han er manden der opfandt bitcoin — fået medhold i, at han ikke skal overføre halvdelen af sin bitcoin-formue til David Kleimans familie — en nu afdød, tidligere kompagnon til Wright.
Juryen vurderede, at Kleiman ikke var partner i opfindelsen af bitcoin-netværket, og derfor skulle hans familie altså ikke have andel i pengene. Mere præcist var der tale om bitcoin til en værdi af omkring 50 milliarder dollars.
Der blev dog i retssagen ikke spurgt ind til eller vurderet om, hvorvidt Craig Wright kunne besmykke sig med titlen som bitcoins opfinder.
Havde retten besluttet, at Wright skulle overføre halvdelen af sine mange bitcoin til Kleimans efterladte, ville det have været nødvendigt at overføre bitcoin fra en af de tidligste beholdninger af den originale kryptovaluta, som man mener kun Satoshi Nakamoto — om det så er en enkelt person eller en gruppe af mennesker — kan have adgang til.
Det skulle altså have været der, den store bitcoin-opfinder-prøve skulle stå.
En markant del af det mest hardcore bitcoin-community er i øvrigt overbeviste om, at Craig Wright ikke er Satoshi Nakamoto, og retssagen har med sin afgørelse altså ikke været med til at opklare sagen.
Wright blev dog beordret til at skulle betale 100 millioner dollar til det firma, han havde sammen med Kleiman. Men det går nok, hvis man er god for 50 milliarder dollar 💸.
Det er i øvrigt en ganske speget sag, og hvis du er interesseret i at blive klogere på den, kan du læse mere her.
---

5. Musk: Håber at første mennesker får Neuralink hjernechip i 2022
Vi slutter dagens lette rundtur med en forudsigelse, som vi vil anbefale, at du tager med en stor skovlfuld salt.
Den ukuelige tidsoptimist Elon Musk siger nemlig i et større interview med den gode Joanna Stern, at han forventer, at hans Brain-Computer-Interface firma, Neuralink, vil implantere det første device i et menneskes hjerne i 2022, hvis de amerikanske myndigheder FDA tillader det.
Ifølge Musk bliver personer med alvorlige rygmarvsskader de første, teknologien skal afprøves på.
Indtil videre er "The Link", som Neuralink kalder implantatet, kun blevet testet på dyr. Men resultaterne er ifølge Musk gode nok til, at han mener, det er klar til at blive afprøvet på mennesker.
- Neuralink fungerer godt på aber, og vi laver faktisk bare en masse tests og bekræfter, at det er meget sikkert og pålideligt, og at Neuralink-enheden kan fjernes sikkert, siger Musk i interviewet.
Musk har tidligere forudsagt, at det første menneske ville få Neuralink implanteret i 2020, så blev det 2021, og nu er det altså 2022.
Vi får se.
Håbet med at implantere The Link direkte i hjernen er i første omgang at give folk, der har mistet førligheden, mulighed for at kommunikere blot ved tankens kraft.
De skal altså kunne styre en computer eller mobiltelefon ved, at de elektriske signaler fra hjernen opfanges af The Link og omdannes til input til computeren.
---

LINKS TIL LÆSEHESTE
Snap viser sine AR-briller frem: Langt fra klar til primetime, men et kig ind i fremtiden
---
Facebooks 2021: "it's complicated" — og ret skidt.
---
Discord tester betalingsmur
---
Spil klaver på et stykke papir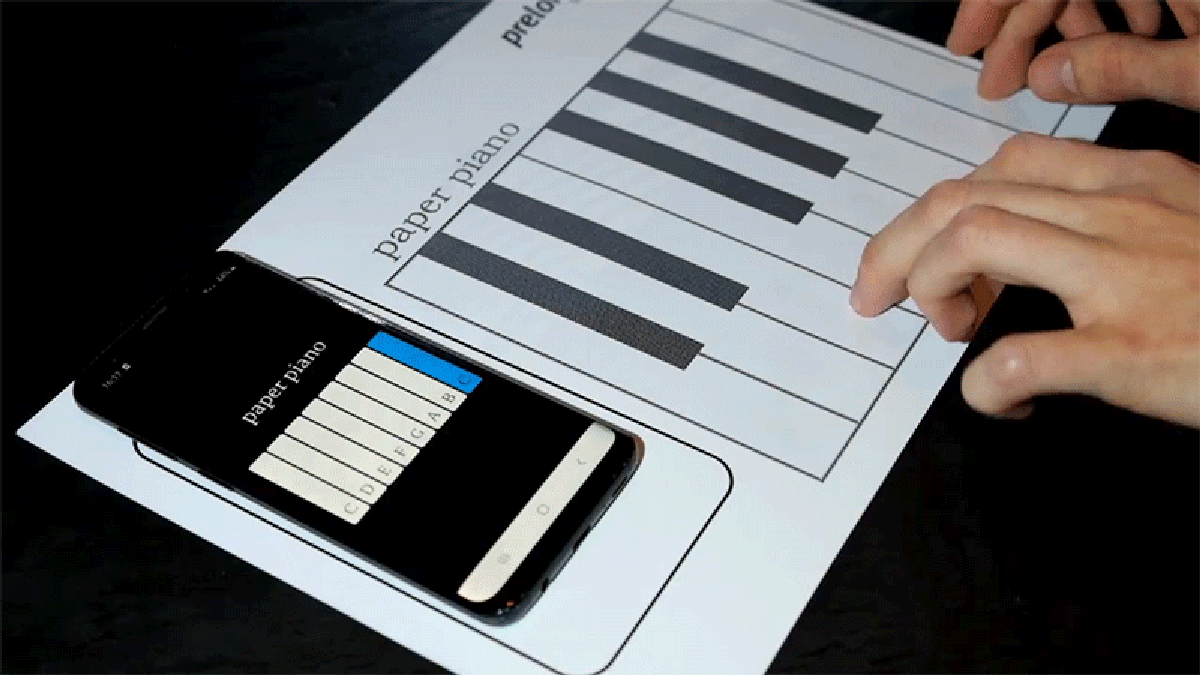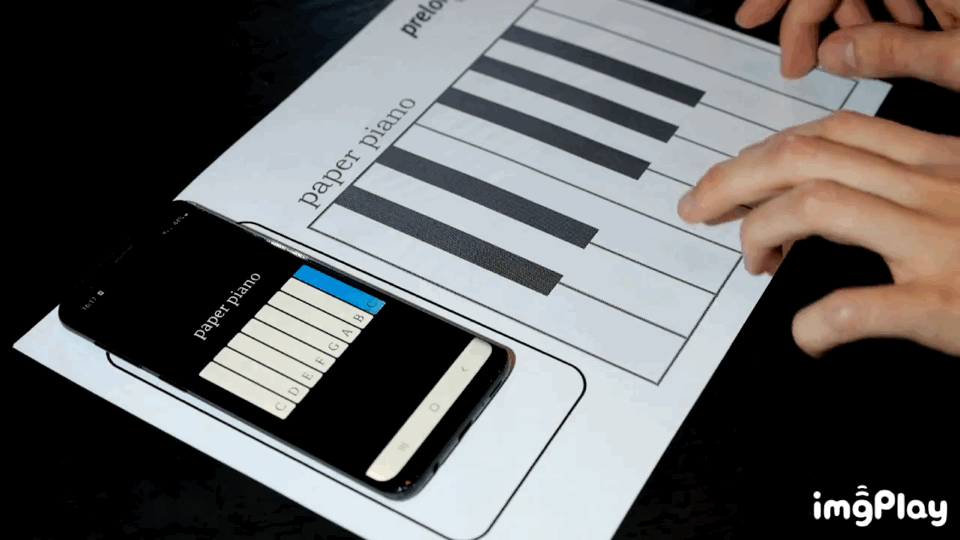 ---
Apple har investeret gigantisk milliardbeløb i Kina
---
EU vil kigge Microsofts køb af Nuance efter i sømmene
---
Amazon går ind i 'ældrepleje for familier' med særligt Alexa Together abonnement
---