Mobildata-tracking efter norsk model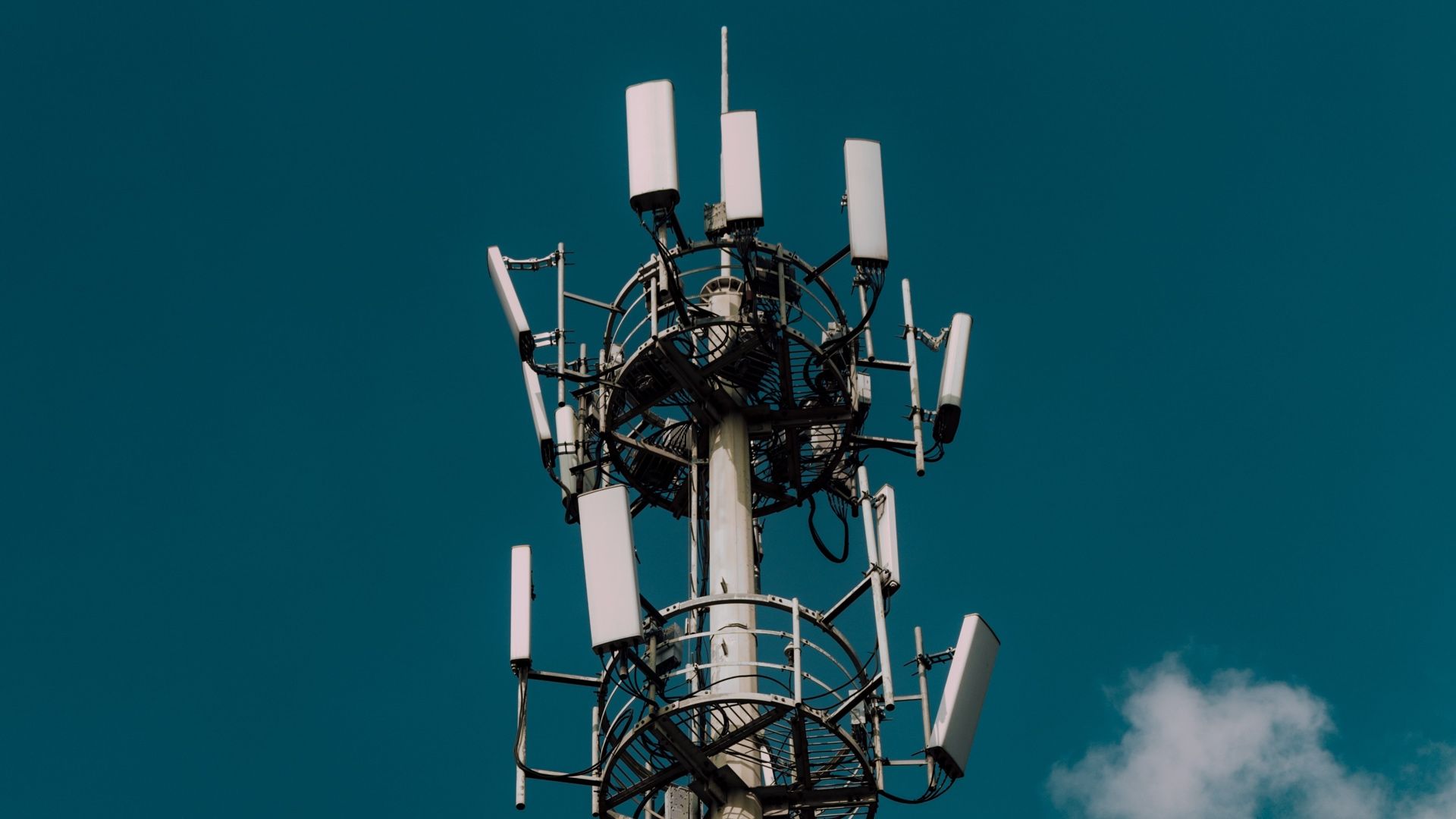 God tirsdag eftermiddag,
Techeksperimenterne fortsætter for fuld kraft, og således skal vi måske snart vænne os til mobilovervågning i Danmark, hvor vores lokationsdata skal indsamles for at danne et billede af, hvor vi befinder os, og hvor vi bevæger os hen.
Men findes der måske en metode, hvor vi kan udnytte mobildata uden at gå på kompromis med privatlivet? Det kigger vi på i dagens Techliv, som også byder på et par store Coronavirus-vindere og desuden en nyhed, der intet har at gøre med den nuværende krisesituation.
God læsning,
Nicolai
---

1. Den norske model: Mobildata benyttes til at vurdere om myndighedernes tiltag virker —  uden at privatlivet bliver tilsidesat
DR rapporterede i går, at Statens Serum Institut (SSI) har henvendt sig til teleindustrien med en anmodning om at få udleveret teledata, som kan være med til at underbygge instituttes analyser, og som har til formål at hjælpe til med at begrænse udbredelsen af Covid-19 i Danmark.
Samtidig fremgår det i en rapport fra Sundhedsstyrelsen, at SSI ønsker at indsamle data om danskernes indkøbsvaner og brugen af offentlig transport. Med andre ord ønsker man at kortlægge så godt som alt det vi danskere foretager os i øjeblikket.
Det forstår man jo i og for sig godt. Er der et værktøj, som myndighederne tror kan hjælpe i en situation, som den vi står i netop nu, er det ikke underligt at man vil afprøve det.
Men som sundhedsmyndighed er man måske ikke nødvendigvis opmærksomme på nogle af de massive udfordringer total mobiltracking kan have på vores allesammens privatliv.
Det er man til gengæld hos teleindustrien, der gerne vil sikre sig, at der er et klart juridisk grundlag, før data udleveres.
Vi ved stadig ikke, hvordan det rent lavpraktisk skal foregå, hvis projektet bliver sat på skinner. Vi ved dog at SSI har anmodet Rigspolitiet om hjælp til at indhente data.
Som vi tidligere har skrevet her i Techliv, er mobildata blevet brugt flittigt i kampen for at inddæmme Corona-smitten i flere andre lande, dog på forskellige niveauer.
I Israel har man fx gjort brug af tracking af det enkelte individ, for blandt andet at kortlægge den enkelte Corona-smittedes bevægelser.
I Norge bruger man derimod anonymiserede og aggregerede mobildata, der altså ikke identificerer den enkelte borger, men som alligevel kan bruges til at give et større billede af om myndighedernes tiltag virker.
Spørgsmålet er altså, om der overhovedet er behov for at tracke borgere individuelt, for at kunne hjælpe myndighederne til at finde ud af om de nuværende tiltag virker efter hensigten?
Som nævnt bruger Norge mobildata, der skal hjælpe til at give myndighederne et billede af, hvordan borgerne bevæger sig. De viser, hvordan befolkingens bevægelsesmønster har ændret sig siden myndighederne satte ind med tiltag, der i grove træk minder om de danske.
Her udleverer blandt andet Telenor og Telia data om nordmændenes bevægelser, men ifølge teleselskaberne ikke på et niveau, der kan identificere det enkelte individ.
Til NRK forklarer Marte Ruud Sandberg fra Telenor metoden således:
"Folks anonymitet er fuldstændig sikret med denne løsning. Vi henter data fra vores basestationer i grupper på mindst 20 personer. Hvis der er færre end 20 personer, bliver oplysningerne ikke hentet", siger Marte Ruud Sandberg om de data, som teleselskabet nu deler med myndighederne.
På spørgsmålet om hvorvidt hun kan forstå, hvis man som borger er utryg ved at disse data gives videre til myndighederne, lyder svaret:
"Jeg har fuld forståelse for, at folk er bekymrede for at blive tracket, men det bliver man ikke med denne løsning. Det er ikke fysisk muligt at identificere en enkelt person eller en enkelt mobiltelefon. Der er ingen grund til at være bekymret for ens privatliv med denne tjeneste".
Ifølge Sandberg er dataene "altid bearbejdet og anonymiseret og kan ikke føres tilbage til én person eller én telefon".
"Vi ved ikke, at Ola og Kari har rejst fra Fornebu til Oslo, men vi ved, hvis en gruppe på 20 mennesker har gjort det", siger hun til NRK
I Norge er der altså ikke tale om at rå personlige data overgives til myndighederne, hvilket muligvis er det som SSI i Danmark har efterspurgt. Men på trods af den anonymiserede form er mobildata stærkt brugbare, forklarer professor Birgitte De Blasio fra Folkehelseinstituttet (Norges svar på SSI) til NRK.
"Indirekte kan dette hjælpe med at bremse spredningen af virussen. For vi kan bruge det i vores beregninger, hvilket igen påvirker hvor stærke tiltag der implementeres".
"Dette vil blive brugt til at vurdere om de gennemførte foranstaltninger fungerer. Derudover vil det hjælpe sundhedssektoren til at forstå, hvad de skal forberede sig på," siger Birgitte De Blasio.
Summa summarum: Der er altså måder at bruge mobildata på til at vurdere om myndighedernes tiltag virker, og som samtidig kan hjælpe sundhedssektoren - uden at man går på kompromis med privatlivet.
---

2. Facebook vinder på Coronakrisen
Mange firmaer og selvstændige er hårdt udfordret af Coronavirussens konsekvenser.
Men der er også firmaer der ser en massiv opblomstring som følge af de mange begrænsninger, befolkingerne over store dele af verden oplever netop nu.
Og det er ikke kun onlinesupermarkeder og Amazon, der kan notere sig en massiv fremgang i disse uger. Også Facebook har fået fornyet vind i sejlene.
Ifølge en intern rapport, som NY Times er kommet i besiddelse af, har Facebook oplevet en "en hidtil uset stigning i forbruget af nyhedsartikler de sidste par uger."
Det gælder i særdeleshed den målgruppe, som det sociale medie kalder for "Power News Consumers" og "Power News Discussers".
Facebook noterer, at man har været usikker på hvilken type nyheder folk ville klikke på under den nuværende krise, men glæder sig over, at det i overvejende grad er fra medier som Facebook selv beskriver som "high-quality".
Zuckerbergs første og største sociale medie har gennem et længere stykke tid oplevet at deling af nyhedshistorier er dykket, men Corona-krisen har altså fået mange brugere  til igen at tage Facebook til sig som et sted at dele og diskutere nyheder om Covid-19.
Et andet firma der har set en massiv fremgang, er videosamtaletjenesten Zoom. Mens de fleste aktier er styrtdykket, er Zooms aktie steget med 100 procent på de seneste to måneder.
---

3. Én app til alle dine Apple-enheder
Vi tillader os at glemme Corona-virus et øjeblik.
Apple er nu klar med såkaldte universal downloads, som betyder, at det nu er muligt at købe eller downloade apps, som både virker på iPhone, iPad, Apple Watch, Apple TV og... Mac.
Apple introducerede sidste år muligheden for at app-udviklere kan tilrette en iOS-app, så den kan køre på en Mac. Og nu bliver det altså muligt at købe én samlet app (eller et in-app køb), der virker på alle firmaets forskellige platforme.
Det kan godt være at Mac og iPad ikke er smeltet sammen, men de begynder i den grad at ligne hinanden mere og mere.
Apple sender iøvrigt senere i dag en opdatering til iPhone og iPad på gaden (iOS 13.4), der som tidligere nævnt er den version, der gør det muligt at bruge trackpad og mus på en iPad.
Om det gør Apples tablet til en "rigtig computer", vender vi meget snart tilbage med vores vurdering af  — de seneste to dages nyhedsbreve er i øvrigt produceret på en iPad med en trackpad og betaversionen af iOS 13.4 installeret.
---
LINKS TIL LÆSEHESTE
Microsoft om hjemmearbejde: Vores udviklere starter arbejdsdagen tidligere, slutter senere og dropper frokosten.
---
Hjulene går igang igen: Kinesiske elektronik-fabrikker på vej tilbage til normal produktionsstyrke.
---
Hackere viser ingen nåde: WHO udsat for cyberangreb målrettet til at stjæle WHO-ansattes brugernavne og passwords.
---