Mobiltelefoner in spaaaaace!
Nokia skal bygge et mobilnetværk på Månen, smittestop-apps kan nu tale med hinanden, og det amerikanske justitsministerium har sigtet en russisk hackergruppe, der hævdes at stå bag bla. NotPetya-angrebet som også ramte Mærsk i 2017.

1. Nokia skal bygge et 4G-netværk på Månen
Efter mange års skyggetilværelse er Månen nu ved at komme i fokus igen, og der er masser af planer om både forskningsmissioner og nye Månebaser (tegnestuen BIG har jo også præsenteret deres vision).
Men i modsætning til de oprindelige Apollo-missioner, så kan nutidens astronauter jo ikke klare sig med lidt radiosnak og lidt tv-udsendelser fra overfladen. Hvordan skulle man kunne sende sine TikTok-videoer til alle sine followers?
Derfor har NASA netop annonceret en aftale med Nokia (ja, du husker da Nokia!) om at bygge et 4G-netværk på Månen i slutningen af 2022.
Netværket skal ikke dække hele Månen, men skal til gengæld kunne klare nogle væsentlig mere barske omgivelser end på vores egen klode. Nokia siger dog, at de stort set kan klare sig med udstyr de allerede producerer, selvom fokus bliver på hårdføre, kompakte komponenter, der ikke skal bruge særlig meget strøm.
Og ja, det skal kunne opgraderes til 5G senere. Så det er ikke helt det Interplanetariske Internet endnu, men måske et skridt på vejen.
Der er foreløbig ingen nyheder om, hvilke mobiler eller andre devices astronauterne skal bruge — og om handskerne på rumdragterne så også skal have de der små felter, som gør, at man kan bruge en touchscreen?
Eller måske skal mobilskærmene monteres inde i hjelmen, og så kan man trykke på knapperne med næsen?
Nå - vi må vist hellere komme videre… 🚀
---

2. Flere spilforviklinger i iPhone-land
Som de fleste nok vil erindre, så har de sidste par måneder være decideret tumultariske, når det handler om Apples forhold til spilfirmaer som Epic, Microsoft/Xbox og Google.
Og der sker hele tiden lidt i sagen, selvom de grundlæggende problemer langt fra er løst.
Udfordringerne handler blandt andet om, hvorvidt Apple skal have en andel af abonnementsindtægterne af spil til iPhone og iPad, og mulighed for at teste hvert eneste spil, som spilfirmaerne inkluderer i deres streamingtjenester.
Hvis firmaerne ikke opfylder Apples betingelser bliver de blokeret fra App Storen, og derfor har man altså ikke kunnet spille Fortnite eller bruge fx Microsofts xCloud streamingtjeneste på sit Apple-gear.
Men nu har Microsoft så annonceret, at man måske kan få lidt af oplevelsen alligevel. Man kan nemlig nu med Xbox iOS-appen få mulighed for at sende spil fra selve spillekonsollen over på sin iPhone eller iPad. Men det er altså lokal streaming, og ikke cloudstreaming.
Til gengæld ser det stadig sort ud for Googles Stadia spilstreaming, når det gælder iOS.
Som iMore skriver, så har man et par uger kunnet snige sig uden om Apples restriktioner gennem appen Stadium Full Screen Browser, der gjorde det muligt at streame Stadia-spil på mobilen.
Den er dog også nu fjernet fra App Store for at overtræde Apples butiksregler.
Man fornemmer dog, at det sidste slag ikke er kæmpet i dén krig...
---

3. De første lande i EU kan nu udveksle data mellem smittestop-apps
En anden historie, vi har fulgt løbende, handler om de apps, der skal forsøge at kontaktspore spedningen af Covid-19 og forhåbentlig hjælpe med at begrænse virussens hærgen.
Og nu er det så blevet nemmere også på tværs af (nogle af) grænserne i Europa.
EU har nemlig netop gjort det muligt for de nationale smittestop-apps i Tyskland (Corona-Warn-App), Irland (COVID Tracker) og Italien (Immuni) at dele data med hinanden, når landenes borgere besøger et af de andre lande.
Man skal altså for eksempel kunne få en advarsel på sin tyske app, hvis man har været i nærheden af en italiensk bruger med den italienske app, hvis brugeren så senere er blevet testet positiv for Covid-19 og har sendt en advarsel ud i systemet.
Som tidligere nævnt forventes det, at den danske Smittestop-app vil blive koblet på netværket i løbet af den næste uges tid.
---
4. Særlig browser skal afsløre nyhedsspredningen på Facebook og YouTube
"The Citizen Browser" er et projekt, som ved hjælp af en særlig browser vil samle data om ca. 1.200 amerikanske netbrugeres daglige surferi, især på YouTube og Facebook.
Det skal hjælpe med at kunne analysere, hvilke nyheder der bliver vist, hvilke historier der bliver boostet eller nedprioriteret, og hvilke grupper eller communities brugerne bliver præsenteret for.
Projektet er et samarbejde mellem New York Times og The Markup, et uafhængigt medie, der især har fokus på at bruge dataanalyse i deres journalistik. Deres historier handler ligesom Citizen Browseren oftest om, hvordan teknologifirmaerne påvirker vores samfund og hverdag.
Deltagerne i projektet sender alle data fra deres brug af Facebook og YouTube i real-time via den særlige browser til The Markup og NYT, men de mange data vil blive renset for alle personhenførbare informationer og beskytte deltagernes privatliv, siger The Markup.
The Markup fortæller også, at de 1.200 amerikanske brugere er blevet udvalgt, så de vil være statistisk repræsentative (for USA).
The Markup leverer jævnligt superspændende og dybdeborende arbejde, så man kan nok også godt glæde sig til at høre mere om resultaterne fra "The Citizen Browser Project."
---
5. Russiske hackere sigtet i USA
I sidste uge nævnte vi kort historien fra 2017, hvor NotPetya-malwaren lagde Mærsk ned i flere dage og kostede firmaet langt over en milliard.
Og dén historie er faktisk aktuel igen. Det amerikanske retssystem har sigtet seks hackere i gruppen Sandworm, som de beskylder for at stå bag en række af de meste destruktive it-angreb de senere år — inklusive altså NotPetya.
Sigtelsen hævder, at de seks mænd er officerer i den russiske efterretningstjeneste, GRU, og at de har udført cyber-angrebene med det klare mål at skabe kaos, økonomiske tab og politisk ustablitet.
Man kan læse om flere af de mange angreb — der strækker sig fra Mærsk til Ukraine til Frankrig og mange andre steder — hos Ars Technica, der også har navnene på de seks hackere.
Ars linker til pressemeddelelsen fra det amerikanske justitsministerium, som interessant nok også takker både Google, Twitter og Cisco for deres hjælp i efterforskningen af hackergruppen.
---

LINKS TIL LÆSEHESTE
Robin Hacker. BBC skriver om de mystiske hackere, der donerer (noget af) udbyttet til velgørende formål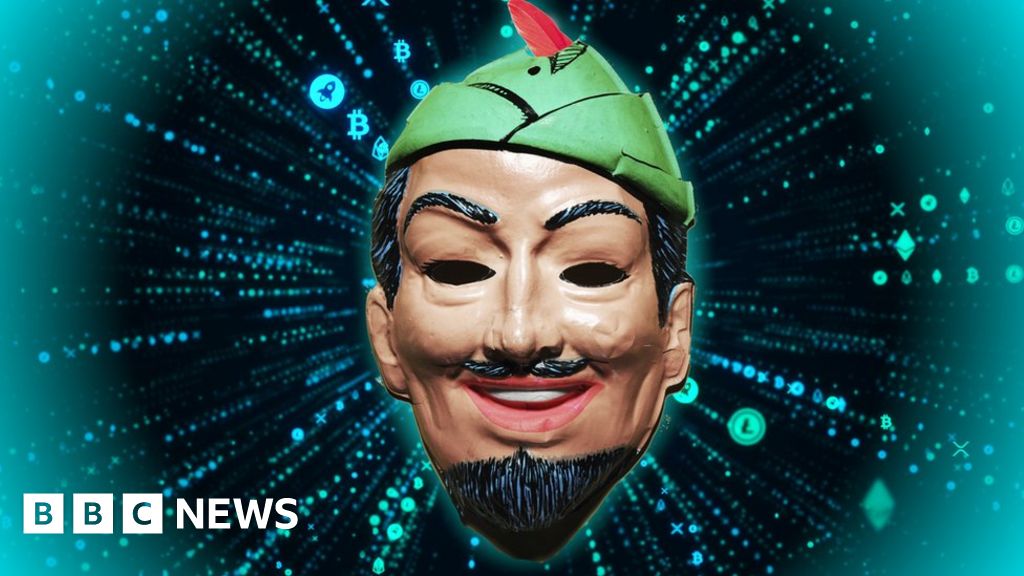 ---
Snyd og mat. Coronapokalypsen har givet online-skak et kæmpeboost, men det er åbenbart også blevet meget mere almindeligt at snyde…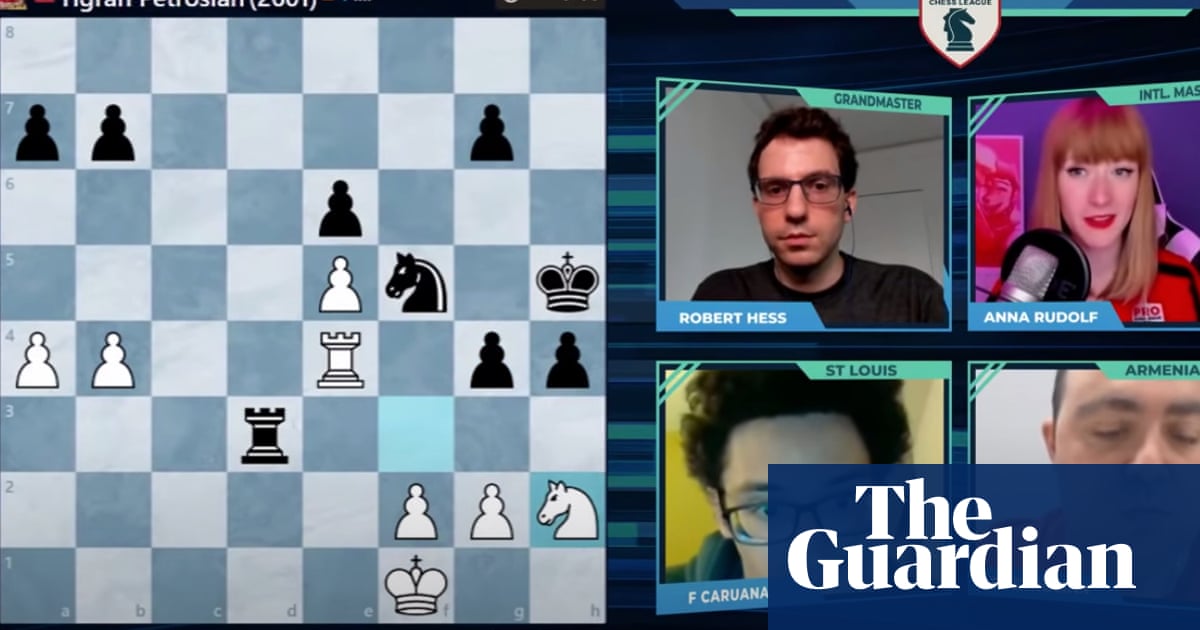 ---
Palle(-løftere) alene i verden. Det bliver i stigende grad muligt at fjernstyre gravkøer, palleløftere og andre hjælpemaskiner — men det er ikke uden ricisi.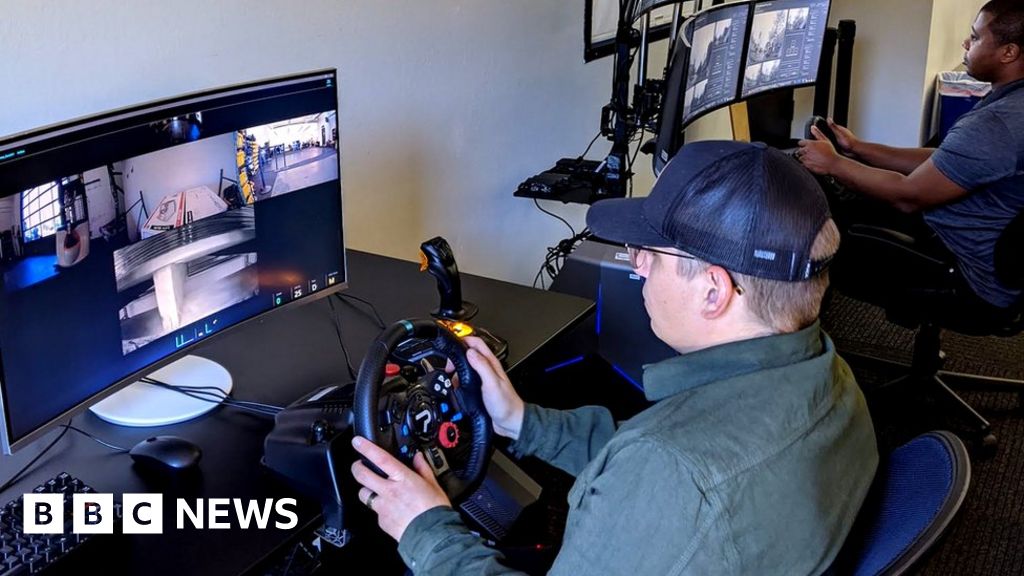 ---
Willkommen, bienvenue, welcome. Facebook hævder at deres nye oversættelses-algoritme, der ikke skal bruge engelsk som 'mellemvej' fungerer meget bedre.
---
Er der nogen hjemme? The Verge har løbende fulgt farcen med Foxconn, det kinesiske produktions-powerhouse, der skulle have bygget kæmpe fabrikker i Wisconsin med tusindvis af nye jobs, men…sådan er det ikke gået.
---