USA sagsøger Google: Monopol på søgninger er skadeligt for brugerne og konkurrencen
Opgøret med techgiganternes dominans skal nu stå sin første alvorlige prøve i USA.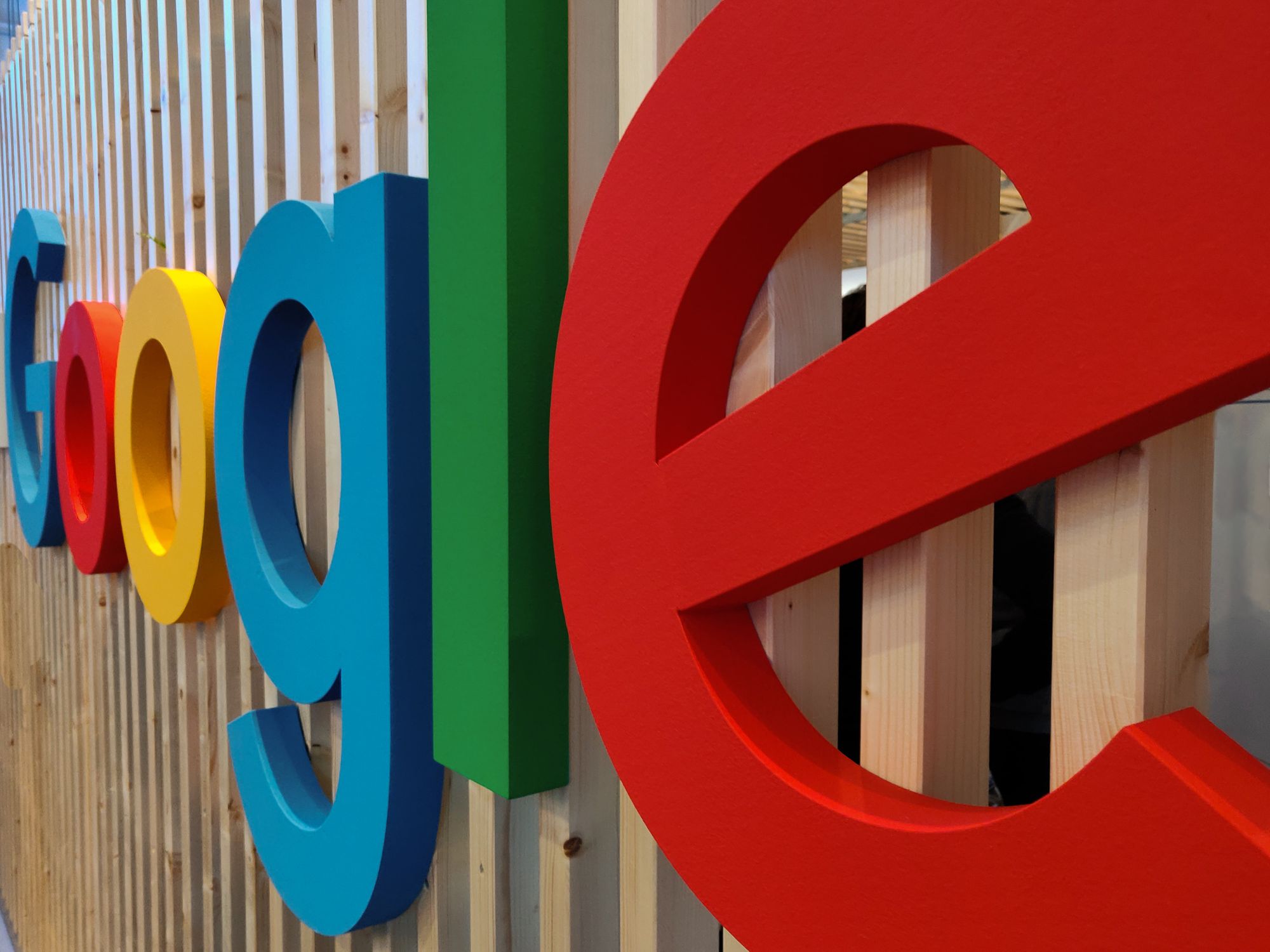 ---

USA vs Google: Søgegiganten anklages for at være blevet en "monopol-gatekeeper for internettet"
Den første monopolsag mod Big Tech siden Microsofts glade Internet Explorer dage er en realitet.
Det amerikanske justitsministerium har i fællesskab med 11 stater nu officielt sagsøgt Google for ulovligt at have monopoliseret søgemaskinemarkedet og det tilhørende annoncemarked.
Det 64 sider lange sagsanlæg — som er skrevet i et overraskende let forståeligt sprog — lægger ud med at kalde Google en "monopol-gatekeeper for internettet":
"I mange år har Google brugt konkurrencebegrænsende taktikker til at opretholde og udvide sine monopoler på markederne for generelle søgetjenester, søgeannoncering og generel tekstsøgnings-annoncering — hjørnestenene i dets imperium," lyder det.
Herefter bygges sagen op, et skridt af gangen, startende med, hvordan Google gennem årene har sat sig suverænt på søgninger i USA. Ifølge anklageskriftet står Google for "næsten 90 procent af alle generelle søgemaskineforespørgsler."
Herefter beskrives det, hvordan Google "betaler milliarder af dollars hvert år" for systematisk at indgå eksklusive aftaler med blandt andre Apple om at være den standard-installerede søgemaskine i Apples Safari-browser både på Macs, iPhone og iPad.
Ligeså betaler Google store pengebeløb til fx Firefox og andre browsere for det samme privilegie.
Resultatet er ifølge anklagerne, at det er umuligt for de få alternative søgemaskiner der eksisterer (fx DuckDuckGo) at konkurrere med Google. Og det er umuligt for en ny konkurrent at komme ind på markedet. Særligt nævnes det, at så godt som ingen mennesker ændrer den søgemaskine, som deres foretrukne browser kommer med.
Den manglende konkurrence vurderes derfor at være skadelig for brugerne.
"Ved at begrænse konkurrencen på generelle søgetjenester har Googles adfærd skadet forbrugerne ved at reducere kvaliteten af generelle søgetjenester (inklusive dimensioner som privacy, databeskyttelse og udnyttelse af forbrugerdata), mindske valgmulighederne for generelle søgetjenester og hindre innovation", lyder konklusionen.
Sammenlignet med klassiske monopolsager, hvor det ofte argumenteres, at monopolet leder til højere priser for forbrugeren, så bruges der altså her argumenter som privatliv og hindring af innovation.
Google har som deres umiddelbare respons på sagsanlægget, skrevet et længere blogindlæg med titlen "Et dybt mangelfuldt sagsanlæg, der ikke ville gøre noget som helst for at hjælpe forbrugerne".
Her argumenterer Google blandt andet for, at deres produkt er gratis, at brugerne bruger Google fordi de elsker(!) deres produkter, og at de aktivt vælger Google til — ikke fordi de ikke kan finde alternativer.
Ligeledes mener Google, at hvis de taber sagen, så vil det "kunstigt fremskynde søgealternativer af ringere kvalitet, hæve telefonpriserne og gøre det sværere for folk at få de søgetjenester, de vil bruge."
Google afviser også, at det skulle være svært at skifte søgemaskine ved at vise små animationer af hvordan man skifter søgemaskine i både Safari og Chrome-browseren.
Sagsanlægget går også dybere ind i, hvordan Google fuldstændig har designet Android til at understøtte deres søgemaskine og dermed Googles annoncemodel, som jo er det, firmaet tjener stort set alle sine penge på.
Det foregår blandt andet via en række kontrakter med mobilproducenter og teleselskaber, der giver dem andele i Googles indtjening. Ligeledes beskrives det — som det har været velkendt i mange år — at det de facto er umuligt for en mobilproducent at bruge den gratis, open source udgave af Android, da det afholder dem fra at inkludere en række helt centrale Google-services; særligt Googles app-butik men også Google Maps.
Her forsvarer Google ligeledes sig selv med, at der da er Android-telefoner, der kommer med alternative app-butikker installeret ved siden af Google Play Store.
Den førnævnte annoncemodel er også en vigtig del af sagsanlægget. Her kommer forhøjede priser ind i billedet. Blandt andet nævnes det, at Googles monopol "gør det muligt for Google at opkræve annoncører mere end de kunne på et konkurrencepræget marked".
Samtidig beskrives det, hvordan organiske søgeresultater over tid er rykket længere og længere ned af forsiden til fordel for links fra betalende annoncører.
Problemstillingerne underbygges desuden af citater fra Google-ansatte, der på forskellig vis har beskrevet firmaets status på en måde, der indikerer, at Google udmærket ved, at de bevæger sig på grænsen af på en monopollignende status.
Blandt andet henvises til en udtalelse fra den tidligere Google CEO, Eric Schmidt, om Googles største styrke indenfor søgninger:
"Scale is the key. We just have so much scale in terms of the data we can bring to bear."
Ligeledes henvises til, at Google-ansatte er blevet instrueret i at undgå at bruge termer som "bundle," "tie," "crush," "kill," "hurt," eller "block" competition, og at firmaets ansatte skulle undgå at observere, at Google har "market power" på noget som helst marked.
Techlivs take på sagen:
Men hvad sker der så nu?
Først og fremmest er det meget sandsynligt, at der kommer til at gå flere år, før der kommer en afgørelse og en eventuel appelsag har fundet sted.
Dernæst er det stærkt tvivlsomt, hvad resultatet af sagen bliver. Der er intet fordækt i det Google gør, så det er mere et spørgsmål om, hvorvidt de nuværende aftaler og forretningsmetoder — som jo er velbelyst — vurderes at være ulovlige. Derfor vil vi næppe se, at firmaet bliver brudt op på baggrund af denne sag alene. Men det er muligt, at Google vil blive begrænset i at fortsætte, som de har gjort hidtil.
Det måske mest centrale er, at der nu rent faktisk er lanceret en officiel monopolsag i USA mod et af de store techfirmaer for første gang siden Microsoft-sagen. Det er en klar indikation på, at der kommer til at ske ændringer fremadrettet, så de fire-fem største techfirmaer ikke uhindret kan fortsætte deres nuværende totaldominans. Hvis det ikke bliver via retssager som denne, så bliver det formentlig via ny lovgivning og regulering.
---

Skal du købe en iPhone 12? Måske — hvis du kan klare dig med kortere batteritid
I sidste uge løftede Apple sløret for sin årlige opdatering af iPhone.
Som bekendt blev det til fire forskellige modeller. I det lavere prisleje iPhone 12 og 12 mini. I det dyre segment iPhone 12 Pro og 12 Pro Max.
For at komplicere det hele endnu mere, så bliver 12 og 12 Pro lanceret nogle uger før den dyreste og billigste version, og netop de to udgaver er nu nået ud til de amerikanske anmeldere.
Og hvad siger de så? Ja, man kunne jo næste have skrevet det i søvne inden nogen havde prøvet dem.
Tidens bedste mobilanmelder, Dieter Bohn (som også anmelder et ton af Android-telefoner og som han ofte er ret begejstrede for), har haft fingerne i den almindelige iPhone 12 og hans vurdering er helt som forventet:
Den ser super godt ud, har 5G (selvom det ikke er ret vigtigt endnu), lynhurtig processor som du nok først for alvor kan mærke, når telefonen begynder at være ældre, fordi den vil kunne følge med i en længere årrække. OLED-skærmen er en rar men lille forbedring, og der er potentiale i det nye magnetsystem. Og nå ja, så er kameraerne som altid et nøk bedre end sidste år.
Kogt ned til essensen lyder Bohns vurdering, af det han kalder "the default iPhone" (altså den billigere version):
"Det er en bedre default end vi har haft i årevis. Jeg kan virkelig godt lide udseendet og følelsen af denne telefon".
Men han understreger også, at har du allerede en nyere iPhone, så er der ikke én grund, der alene er god nok til at du bør skifte den ud. Derfor konkluderer han:
"Hvis det er blevet tid til at opgradere din telefon, og du ender op med denne iPhone 12, så tror jeg du kommer til at elske den."
Meeen… så er der jo lige det med batteritiden. Som jeg skrev i sidste uge, så var det bemærkelsesværdigt, at Apple under præsentationen ikke sagde et eneste ord om de nye iPhones batterilevetid. Grunden? Fordi 5G bruger mere strøm.
Men 5G-netværket er så lidt udbygget, at telefonerne lige så vel kan være på 4G, og derfor er det svært at sige noget entydigt om, hvor længe den kan holde strøm.
Toms Guide har dog testet de nye iPhones på 5G-netværket, og det er ikke så køn læsning. Sølle 8 timer og 25 minutter klarede den nye iPhone 12 sig på 5G, hvilket er næsten tre timer kortere end hvad iPhone 11 klarede på 4G sidste år. Selv på 4G-nettet klarer 12'eren sig rent faktisk også en time under det sidste års 11'er gjorde på samme netværk.
Og hvad så med iPhone Pro? Den mest markante forskel på 12 og 12 Pro er, at der er flere kameraer på den dyre model. De har ligeledes fået en opgradering, der dog er i småtingsafdelingen, medmindre du er ved at dø efter at kunne tage selfies om natten.
Derfor lyder vurderingen fra anmelder-kollegaen Nilay Patel, at man nok lige skal holde igen indtil 12 Pro Max er lanceret.
For udover en større skærm kommer Max-modellen både med en en større kamera-sensor og et nyt optisk stabiliseringssystem, som potentielt kan vise sig at være en langt større opgradering, hvis man er større foto-entusiast end de fleste.
Med andre ord, så er alt er som det plejer at være i iPhoneland — på nær batteritiden.
---

LINKS TIL LÆSEHESTE
---
Nye neurale filtre i Photoshop: Nu kan du udskifte himmelen på dine billeder med et par klik.
---
Deepfake Nudes: Bot på beskedappen Telegram bruger kontroversiel deepfake-teknologi til at "afklæde" piger.
---
Ny, gammel bildirektør: Tidligere Volkswagen-CEO skal stå i spidsen for schweizisk elbils-firma
---
Mobile first video-platformen Quibi i kæmpe krise: Risikerer at måtte lukke ( det er Coronas skyld)
---