Nye elbil-rekorder og forklaringen på den geléagtige iPad Mini-skærm
77,5 procent af alle norske personbiler solgt i september var fuldt elektriske.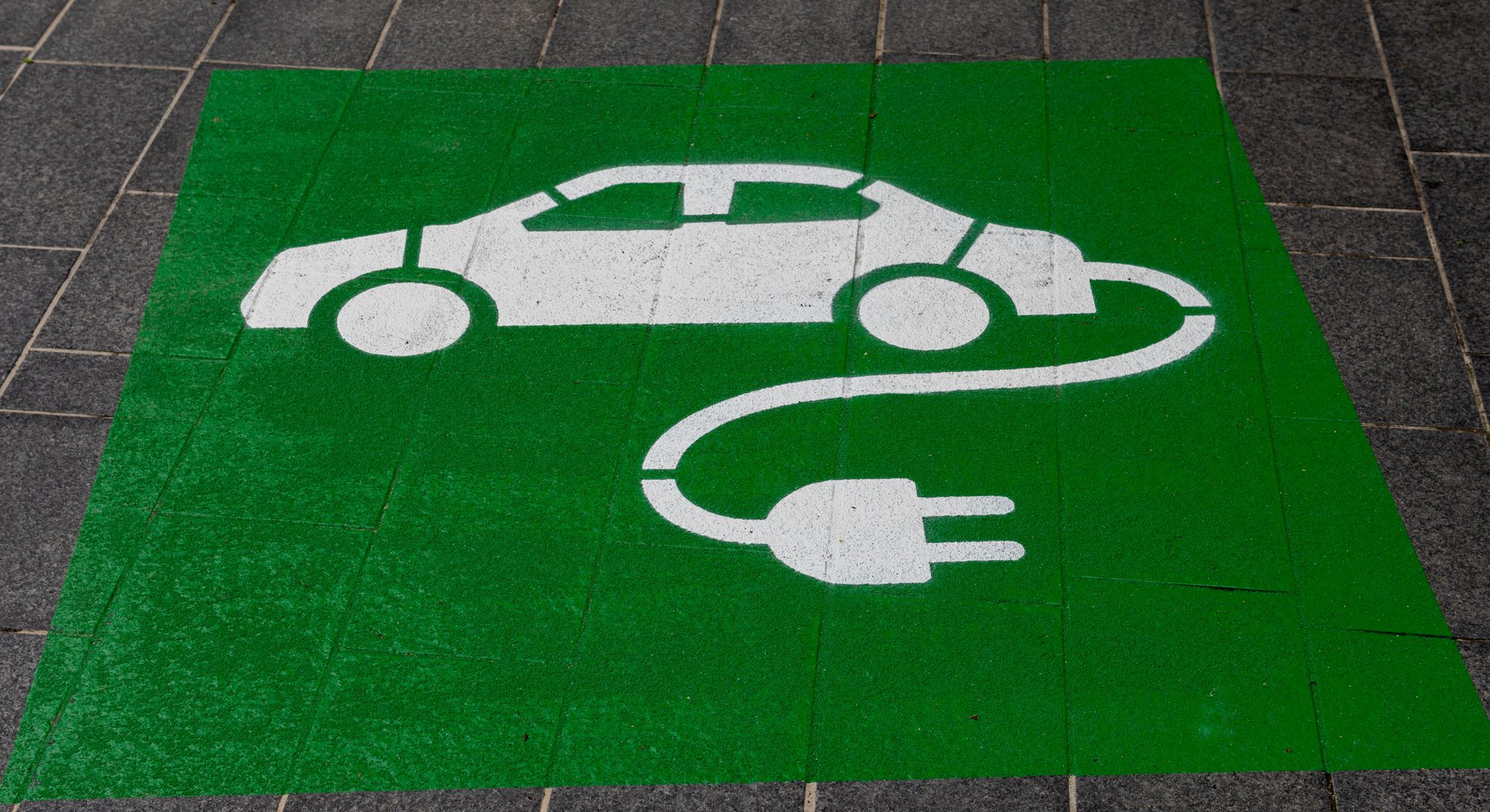 ---

1. Norges elbil-mani når nye højder: 77,5 procent af solgte biler er fuldt elektriske
Der er ét land, der overgår alle andre, når det drejer sig om omstillingen til elbiler. Det er naturligvis Norge.
Men selv i forhold til de norske standarder er vores nordlige broderfolk nu gået fuldstændig elbil-bananas.
I september måned var — og hold nu fast — 77,5 procent af ALLE solgte personbiler fuldt elektriske, hvilket er en ny norsk rekord.
Udviklingen falder naturligvis i god smag hos Norsk Elbilforening.
- Dette er igen en ny rekord og fantastiske tal, siger foreningens generalsekretær Christina Bu og fortsætter:
– Vi er godt på vej mod 2025-målet om 100 procent nuludledningsbiler, havde det ikke været for leasing-markedet, siger hun.
Og faktisk kunne det boomende elbilsalg være gået endnu vildere for sig, hvis det ikke var på grund af de ovennævnte udfodringer med leasingbiler.
Hele 91,3 procent af alle privatpersoner, der selv måtte punge ud for deres nye bil, købte en fuldt elektrisk bil.
Ifølge Christina Bu er det de gunstige leasingregler for benzinbiler i Norge, der holder den totale el-triumf tilbage. Hun opfordrer derfor de partier, der netop nu forhandler nyt regeringsgrundlag, om at ændre dette, så leasing- og firmamarkedet også med fordel kan vælge elektriske biler.
Den nye norske rekord skyldes blandt andet lanceringen af Tesla Model Y, som blev månedens topscorer med 3.396 solgte eksemplarer.
Tesla sidder også på andenpladsen i Norge med Model 3. Der blev solgt 1.533 styks af den billigste Tesla-model i september.
I alt var der  17.992 nyregistrerede biler, hvoraf de 13.941 altså var rendyrkede elbiler. Det er en stigning i antal solgte elbiler på 45,8 procent sammenlignet med september 2020.
2. Tesla sætte ny salgsrekord: 241.300 biler leveret på tre måneder
Nu når vi snakker om elbiler og månedens topscorere i Norge, så går det ligeledes forrygende for Tesla.
Elon Musks bilfirma satte nemlig også ny rekord i det netop overståede tredje kvartal.
I perioden fra juli-september solgte Tesla 241.300 biler, hvilket er 102.000 flere end samme kvartal sidste år. Det er også det bedste kvartal for Tesla nogensinde.
Tesla er i øvrigt lige på trapperne til at åbne deres første fabrik i Europa, som er placeret i udkanten af Berlin. Det betyder at firmaets produktionskapacitet bliver endnu højere end i dag, hvor det elektriske bilfirma kun producerer i USA og Kina.
Salgsrekorden bliver i øvrigt sat på et tidspunkt, hvor flere andre bilproducenter kæmper med at holde produktionen kørende, grundet den verdensomspændende chipmangel.
Fx solgte General Motors 33 procent færre biler i det netop overståede kvartal, sammenlignet med den samme tre-måneders periode i 2020.
Tesla har øvrigt udskudt den lidt bredere beta-lancering af den meget omdiskuterede 'Full Self Driving' førerassistent til den 8. oktober.
Den avancerede autopilot, der i høj grad kan køre bilen på egen hånd, skal ifølge Elon Musk lige finpudses og opdateres til version 10.2, inden flere betatestere bliver lukket ind.
CNN har i denne video samlet en række klip fra YouTube af den nuværende betaversion 10.1. Videoen viser både, hvor avanceret systemet er blevet, og at der stadig er situationer, hvor computeren gør ting som en almindelig chauffør aldrig ville gøre.
På trods af udfordringerne bruges den (stort set) uregulerede beta-software af almindelige (nordamerikanske) brugere på offentlig vej. Det sker samtidig med, at Teslas mindre avancerede autopilot undersøges af myndighederne, i særdeleshed fordi den i flere tilfælde har haft svært ved at spotte holdende udrykningskøretøjer.
---
3. Trump sagsøger Twitter: Jeg vil have min konto tilbage
Kan en domstol beslutte, hvem Twitter skal have som kunder? Det håber Donald Trump.
Den tidligere præsident har lagt sag an mod Twitter for uberettiget at have suspenderet hans konto og dermed hans adgang til at kommunikere til sine 88 millioner følgere.
Trump mener, at der er tale om censur, og at Twitter har været under pres fra medlemmer af Kongressen til at lukke hans konto ned, hvilket skete dagen efter stormen på Kongressen den 6. januar i år.
Af sagsanlægget fremgår det, at Twitter "udøver en grad af magt og kontrol over politisk diskurs [i USA], der er for stor, historisk set uden fortilfælde og dybt farlig for en åben demokratisk debat".
(💭Nogen ville måske ligefrem påstå, at det var den eneste grund til, at Trump overhovedet kom til magten).
Trumps advokater håber derfor på, at retten vil påbyde Twitter at genåbne ekspræsidentens konto, indtil der falder dom i sagen. Fortsættelse følger...
---

4. Her er (formentlig) forklaringen på iPad Minis jelly scrolling
Vi snupper lige endnu en opfølger på mystikken om den såkaldte jelly scrolling på den nye iPad Mini, som får teksten til at se som om den skvulper, når man scroller.
Hos iFixit — som jo har for vane at skille en lang række af nye gadgets ad, for at teste hvor nemme de er at reparere — har de muligvis fundet svaret.
I deres tear down-video af Mini'en, noterer de, at skærmens controller board, er placeret vertikalt bag skærmen.
Og fordi iPad Mini jo i høj grad er designet til at blive holdt horisontalt, så opdateres skærmen altså på den modsatte led af controllerens placering.
Det gør, at jelly scrolling er langt mere synlig, når skærmen holdes horisontalt end når den holdes vertikalt. Det er i hvert fald tesen.
Derfor vil du meget sjældent opleve jelly scrolling på en bærbar eller for den sags skyld på en telefon, hvor man stort set altid læser på den led, som controlleren er placeret.
Skærmkvaliteten spiller også en rolle, og derfor viser iFixits test, at jelly scrolling fx ikke lige så udtalt på en iPad Pro, som har en 120Hz opdateringsfrekvens, selvom den lidt flimrende bevægelse også kan ses der, hvis man laver en slowmotionoptagelse.
iPad Mini får i øvrigt en pauver score på 3 ud af 10 for, hvor nem den er at reparere.
Se hele forklaringen og eksempler på hvordan jelly scrolling ses på forskellige enheder i videoen nedenfor 👇
---

5. Whistleblower står frem: Facebook prioriterer bundlinjen over brugernes ve og vel
Wall Street Journal har de senest uger kørt serien 'The Facebook Files', hvor de har publiceret uddrag fra en række afslørende, interne Facebook-dokumenter.
Nu har den whistleblower, som har udstyret mediet med dokumenterne, givet sig selv til kende.
Frances Haugen, som er tidligere product manager på Facebooks misinformation-team, stod søndag frem på TV-programmet 60 Minutes, som kilden bag de lækkede informationer.
Her gentog hun den overordnede kritik, som Wall Street Journal har rapporteret; nemlig at Facebook er klar over, at deres platforme har nogle meget negative konsekvenser, men at de prioriterer bundlinjen højere end at gøre noget ved problemer som misinformation og unges ve og vel på Instagram.
- Der var interessekonflikter mellem, hvad der var godt for offentligheden, og hvad der var godt for Facebook. Og Facebook valgte igen og igen at optimere sine egne interesser som at tjene flere penge, siger Frances Haugen i interviewet.
Haugen foræller også, at hendes oplevelse er, at Facebook "ikke er villig til at investere, det der er nødvendigt for at forhindre Facebook i at være farlig".
Facebook afviser ikke overraskende Frances Haugens udtalelser.
- Vi fortsætter med at foretage betydelige forbedringer for at tackle spredningen af misinformation og skadeligt indhold, siger Facebook-talspersonen Lena Pietsch.
En del af de lækkede informationer er i øvrigt blevet videregivet til flere amerikanske staters rigsadvokater, som skal vurdere, om Facebook har talt usandt overfor deres investorer eller tilbageholdt relevante oplysninger, hvilket ikke er lovligt. Det fortæller Haugens advokat til Reuters.
Den tidligere Facebook-ansatte skal desuden tirsdag vidne i høringen "Protecting Kids Online" i det amerikanske senat.
Frances Haugen har også været i kontakt med lovgivere i Europa, og skal blandt andet udspørges i det britiske parlament senere på måneden.
---

LINKS TIL LÆSEHESTE
Huawei anker svensk forbud mod det kinesiske firmas 5G udstyr
---
Kryptovaluta-burgere fik stjålet penge: 6.000 Coinbase-konti blev kompromitteret i foråret
---
Langt om længe kan alle indberette scam-apps i App Store
---
Lucid Air kører op til 800 km på en opladning: Tesla luksus-konkurrent klar til at levere sin første elbiler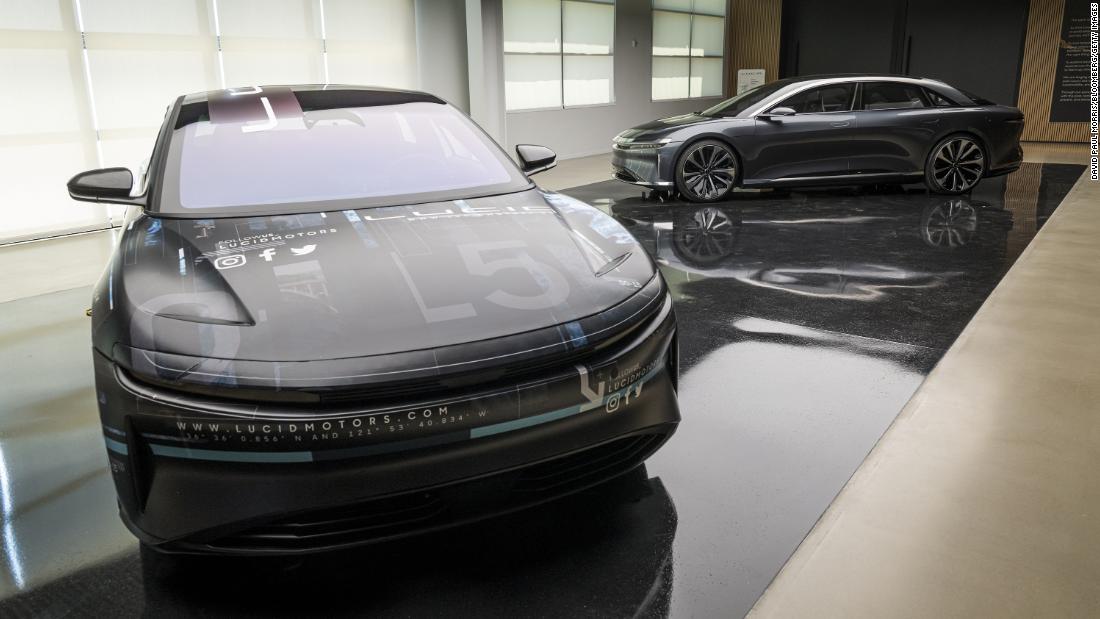 ---