Et privatlivstjek
Vi kigger på værktøjer, der (måske) kan give dig lidt mere privatliv og hjælpe dig til at få styr på din onlinesikkerhed.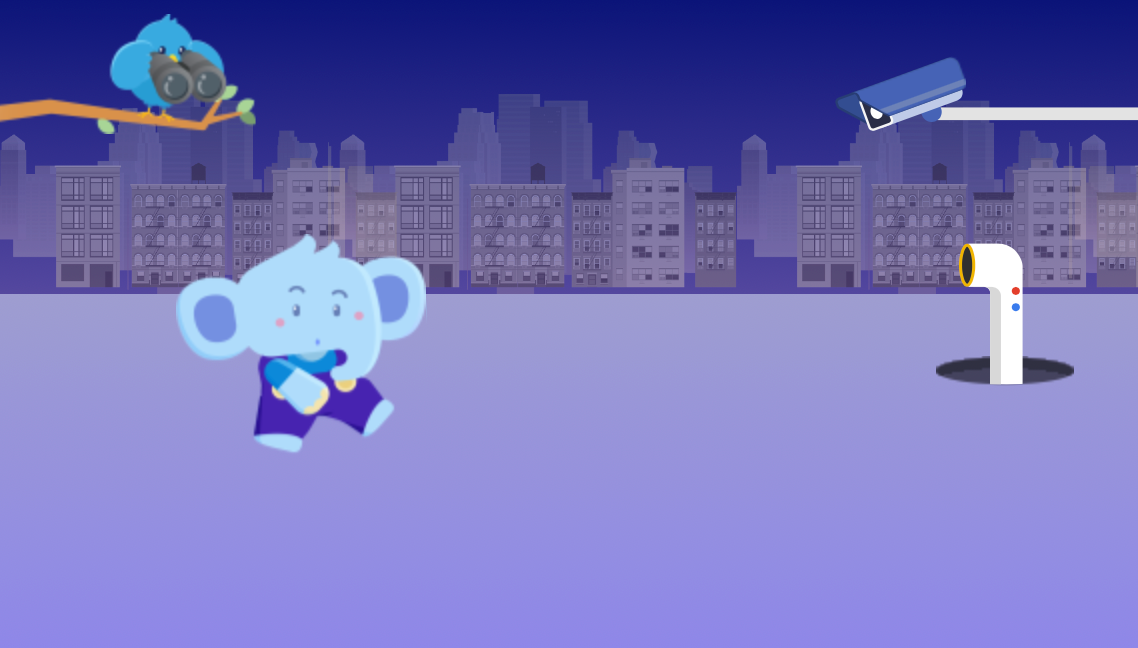 ---

1. Er dine data hos Google private?
Google-boss Sundar Pichai publicerede i går et blogindlæg med titlen "Keeping your private information private," som starter med sætningen "Privacy is at the heart of everything we do".
Det er en særegen formulering, som på bedste vis viser, at Google har sin helt egen idé om, hvad privatliv er.
Sundar Pichai beskriver desuden tre centrale designprincipper for firmaet: "keeping your information safe, treating it responsibly, and putting you in control."
Mere konkret vil Google fremover automatisk slette alle de informationer, de har om dine lokationsoplysninger, og din web og app-aktivitet efter 18 måneder. På YouTube vil det ske efter 36 måneder.
Den nye automatiske sletning gælder dog kun for nye konti, så hvis du vil aktivere funktionen på din egen konto, skal du selv gå ind og tilrette dine indstillinger. Her kan du iøvrigt vælge, at dine data automatisk skal slettes efter 3 måneder, som er det mindste interval, medmindre du sletter data manuelt.
Men hvorfor skal Google overhovedet beholde dine data i første omgang?
Det har Sundar Pichai også en forklaring på:
"We're guided by the principle that products should keep information only for as long as it's useful to you."
Ifølge Google drejer det sig altså 'blot' om, at beholde dine data, så længe de er brugbare for dig.
Men det er nok lige så sikkert at sige, at de beholder dine data, så længe de er brugbare for Google.
Med de nye automatiske slettefunktioner får Google mulighed for at have et tydeligt øjebliksbillede over, hvad der interesserer dig her og nu.
Det er de data, der gør det muligt for Google at servere 'relevante' annoncer for dig, fordi de ved, om du for nyligt har søgt efter en ny bil, ny computer eller om du pludselig begynder at søge efter babytøj. (Du ved, når servicen er gratis …)
Her er det fuldstændig irrelevant, om du var interesseret i en ny bil eller computer for fire år siden, så derfor er de data ikke længere relevante og kan altså med ro i sindet slettes.
Det gode ved det nye tiltag er, at hvis du aktiverer automatisk sletning, så vil Google ikke beholde et livslangt billede af dig og dine interesser. Du kan altså (i princippet) gå fra at være venstreorienteret til højreorienteret eller vice versa, og Google vil kun kende dit politiske ståsted for de seneste måneder.
Pichai understreger i indlægget, at Google aldrig sælger dine data, og det er jo ganske sandt.
De gør det derimod muligt for annoncører at placere deres annoncer foran dig, baseret på de data Google har om dig. Ønsker du at undgå de skræddersyede reklamer, kan du dog heldigvis slå dem fra.
Jeg fik her til morgen en mail fra Google med en opfordring til at "udføre et privatlivstjek" på min Google-konto (altså gennemgå mine indstillinger og vælge til og fra), hvilket er en direkte forlængelse af Sundar Pichais ord om at give brugerne mere kontrol.
Mere kontrol eller ej, så er det i hvert fald blevet meget nemmere og mere overskueligt, end det var før i tiden.
Man kan så diskutere, om det er rimeligt, når Google påstår, at "Privacy is at the heart of everything we do". Det stemmer i hvert fald ikke overens med min idé om, hvad privacy er.
Men Google er nærmest en uundværlig del af mange menneskers liv, så hvis du ikke kan klare dig uden, så kan du i det mindste snuppe et såkaldt privatlivstjek og indstille din konto, så den passer bedst muligt til dit temperament.
---
2. Ægte privatlivs-app får ny forretningmodel - og stor investering
Hvis du får alvor er interesseret i at få bedre kontrol med dit privatliv, så er appen Jumbo et godt bud på en hjælper.
Jumbo gør det ret enkelt at ændre privatlivsindstillinger og slette søgninger og opslag fra en lang række sociale medier og internetkonti som fx Google, Facebook, LinkedIn, Twitter og flere andre.
De privatlivsindstillinger, der er uklare hos flere af de ovennævnte services, kan Jumbo ændre for dig med et enkelt klik.
Appen har foreløbigt været gratis, men er nu klar med en forretningmodel i form af en plus- og en pro-udgave, som giver adgang til endnu flere features. En af disse er muligheden for at blokere trackere på din telefon eller tablet (et andet godt bud på en app, der kan blokere trackere er iøvrigt Lockdown).
Men hvad skal sådan en plus- eller pro-udgave koste?
Det vælger du faktisk selv fra 25-129 kroner om måneden. Er du på røven, kan du endda skrive en mail til Jumbo og få proudgaven helt gratis — det er sgu meget god stil.
Jumbo har netop rejst en investering på 8 millioner dollars. Blandt investorerne er Roger McNamee, som oprindeligt var mentor for Mark Zuckerberg og tidlig investor i det sociale netværk, men som senere er blevet en af Facebooks største kritikere.
McNamee har tidligere udtalt, at han mener Facebook med vilje gør brugerne afhængige, og at de forsøger at gøre brugerne til "data voodoo dolls". Og nu bruger han altså nogle af de penge, han har tjent på Facebook, på at prøve at gøre skaden lidt mindre.
---
3. Ny login-metode i Safari: Log in med ansigt eller fingeraftryk
Fra privatliv smutter vi videre til sikkerhed.
Som de fleste ved, kan det være en besværlig omgang, at holde styr på sin login-informationer til alverdens hjemmesider. Særligt når hver adgangskode gerne skal være unik.
Løsningen er naturligvis en password-manager, men snart kan selv dén blive (delvist) overflødig.
Apple introducerer i den næste version af Safari muligheden for, at man kan logge ind på sine netkonti med enten Touch ID eller Face ID.
Det foregår altså på fuldstændig samme måde, som du kan logge ind på mange apps med finger eller ansigt — fx din netbank.
Funktionen vil dog kun virke, hvis det firma du har en internetkonto hos, adopterer det nye framework i Safari.
Hvis du vil se mere om, hvordan det fungerer, så tjek denne video.
Google har iøvrigt også fokus på at hjælpe brugerne til bedre password-sikkerhed.
I løbet af et par uger vil deres Password Checkup-værktøj blive en integreret del af det tidligere omtalte privatlivstjek.
Password Checkup kigger på, om din emailadresse tidligere er blevet kompromitteret i et datalæk, og kommer i så fald med råd til, hvad du skal gøre for at sikre dine andre konti, hvor du bruger den samme emailadresse (fx at ændre dit password).
Denne funktion, der kan se om din email har været involveret i et datalæk, er iøvrigt også bygget ind i Jumbo og desuden i flere password managers som fx 1Password. Ellers kan man også tjekke det manuelt på hjemmesiden Have I been Pwned.
---

LINKS TIL LÆSEHESTE
Mere eller mindre sikkerhed? Amerikanske politikere vil forbyde end-to-end kryptering
---
Mere eller mindre sikkerhed 2? Når en dårlig algoritme er skyld i, at man bliver anholdt
---
Gode eller dårlige nyheder? Google vil betale udvalgte medier for udvalgt nyhedsindhold
---