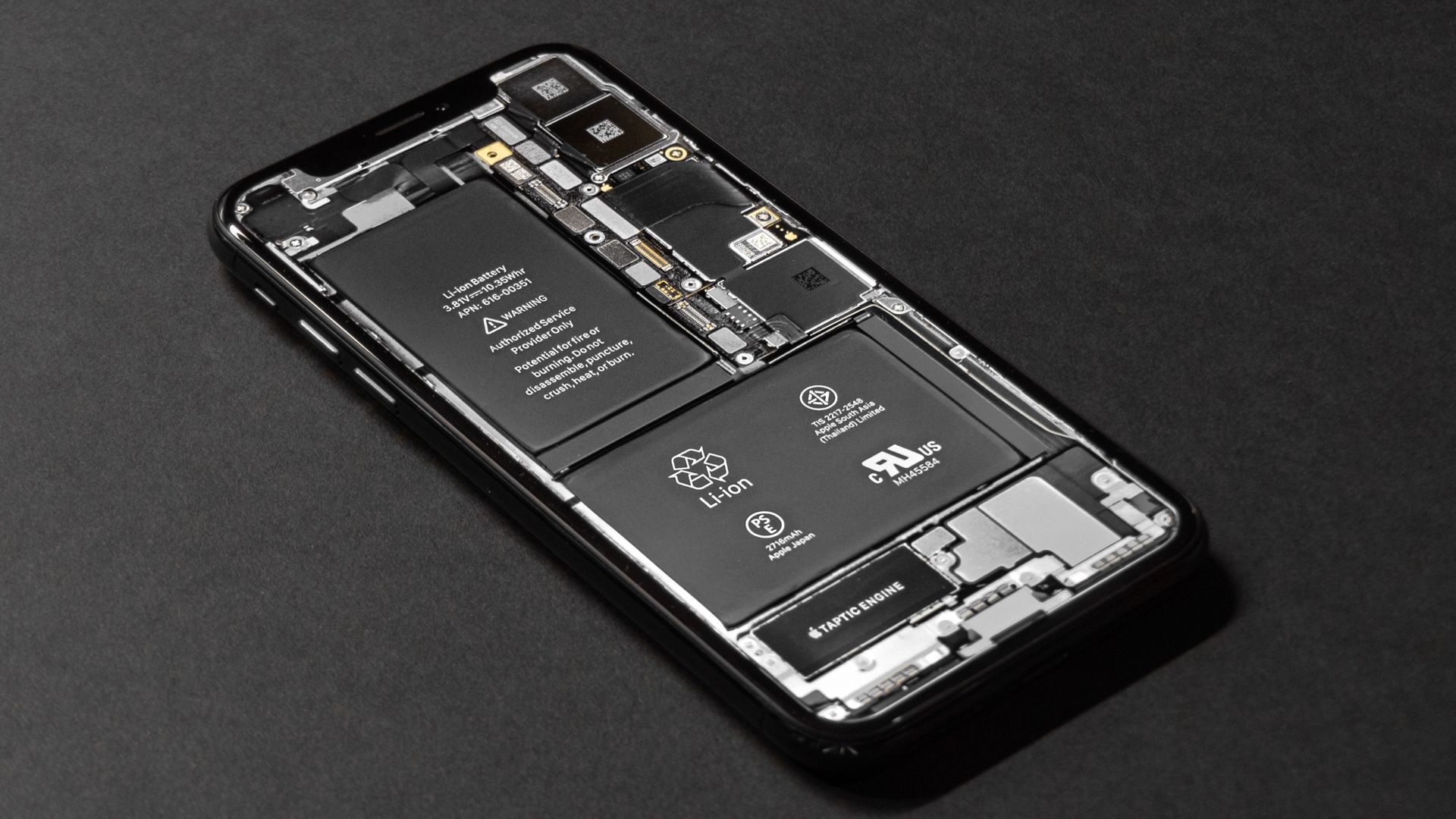 God tirsdag,
Hvis data er vor tids guld, så er batterier måske sølv — og netop batterier er blevet dagens tema.
Nicolai går i dybden med sagen om Apples bevidste neddrosling af gamle mobilers hastighed - noget, der lige har kostet dem en erstatning på $500 millioner… men som på mange måder har fået et positivt efterspil.
Inden da snupper Anders dagens korte nyheder, som i dag handler om hvordan de store techevents fortsat bliver ramt af COVID-19, beskyldninger om techfirmaernes brug af kinesiske tvangsarbejdere og fornyet håb om mindre forurenende batterier til alle vores elektroniske apparater.
God læsning,
Nicolai og Anders
---
1. Corona-virussen lukker endnu flere tech-konferencer
Coronavirussen - eller COVID-19 - har mange mere eller mindre uoverskuelige konsekvenser på hele planeten, men her i Techliv ser vi naturligt nok mest på virussens hærgen i teknologiens verden.
Forrige uge skrev vi om aflysningen af årets kæmpestore mobilmesse, Mobile World Congress i Barcelona. Men MWC er ikke det eneste tech-event, der bliver offer for COVID-19.
Den store Game Developers Conference (GDC) skulle have fundet sted i midten af denne måned, men er "udsat på ubestemt tid" efter afbud fra blandt andet Sony og Microsoft.
Den funky tech-musik-film-konference South By South West (SXSW) ser ganske vist foreløbig ud til at blive til noget den 13.-22. marts, men både Twitter og Facebook har meldt ud at de ikke kommer til konferencen i Texas for at deltage. Arrangørerne følger derfor situationen nøje, og det kan ikke udelukkes at SXSW bliver aflyst eller stærkt begrænset.
Facebook har i øvrigt også helt afblæst deres udviklerkonference F8, der ellers først skulle finde sted i maj, og rygterne er også begyndt at rulle om Apples årlige WWDC-event, som normalt finder sted i begyndelsen af juni.
De lidt mindre, men stadig vigtige, konferencer er også ramt. Microsofts MVP Summit var sat til at løbe af stablen i slutningen af marts i Seattle, og Google skulle have holdt deres Cloud Next i San Francisco i april - men begge har meldt ud, at de ikke finder sted som planlagt. Begge konferencer har dog annonceret at de bliver "virtuelle events" med streaming af alle oplæg online, interaktive sessioner med debatter og spørgsmål, og så videre.
---

2. Apple og 82 andre store firmaer beskyldes for at bruge tvangsarbejdere fra undertrykt mindretal i Kina
En ny rapport fra Australian Strategy Policy Institute viser, at Apple, Huawei, Amazon, Google og en lang række andre store firmaer bruger tvangsarbejdere fra det muslimske mindretal, uighurerne, i deres kinesiske fabrikker.
Ifølge rapporten, "Uyghurs for sale" har de kinesiske myndigheder tvangsforflyttet mindst 80.000 arbejdere til fabrikker, der altså bliver brugt af 83 globale virksomheder, herunder 30 teknologi-firmaer eller elektronikproducenter.
Det skal dog præciseres, at der ofte er tale om underleverandører af del-komponenter til de store virksomheder, der - vidende eller ej - har uighurer på fabrikkerne.
Omvendt bliver Foxconn, den kæmpestore kinesiske producent som blandt andet står for samlingen af op imod halvdelen af alle iPhones, også anklaget for at bruge tvangsarbejdere fra det muslimske mindretal. Så det er ikke altsammen ukendte producenter af smådele.
Ligesom når det handler om brugen af såkaldt konfliktramte råmaterialer som kobolt, sætter det fokus på nødvendigheden af, at de store firmaer skaber transparens i deres produktionsapparater.
---

3. Miljøvenlig el-revolution? Kalium-batterier kan måske erstatte lithium
Apropos konfliktmaterialer, så er lithium lidt af et smertensbarn i den moderne teknologi.
Lithium udgør en væsentlig del af de allerfleste moderne batterier i alt fra mobiltelefoner til elbiler (der er 12 kilo lithium i en Tesla), men udvindingen forurener, bruger store mængder af vand, og ofte arbejder de ansatte i minerne under kummerlige forhold.
Derfor er det spændende at læse, at vi (måske) en dag kan erstatte lithium med kalium i vores batterier — oven i købet med den ekstra bonus at batterierne tilsyneladende holder længere.
Det skyldes en ny fremstillingsproces, som mindsker risikoen for opbygningen af små spidser af restmaterialer inde i konstruktionen, som kan risikere at kortslutte batteriet.
Kalkum findes i langt store mængder, og udvindingen vil samtidig formodentlig have færre miljømæssige konsekvenser, og det er endda nemmere at arbejde med i fabrikkerne, så måske bliver de ligefrem billigere.
Her på redaktionen diskuterer vi med jævne mellemrum de mere eller mindre sensationelle nyheder om nye batterier, der dukker op hele tiden.
I kender dem godt. Det er dem med "Fremtidens mobiltelefoner kører 30 dage på en opladning" eller den slags. Og mange af batterihistorierne bør givetvis henlægges i skuffen med "spændende ting, der skete i laboratoriet, men aldrig når ud i virkeligheden".
Nogle gange tillader vi os dog at knytte et spinkelt håb til forskningsresultaterne - og således også denne tirsdag. For ville de ikke være fantastisk med batterier, der ikke forurener, bruger de sparsomme vandressourcer eller kræver at minearbejderne risikerer deres helbred så vi kan dimse med vores mobiler?
---

ANALYSE
Historien om den positive batteriskandale
Apropos batterier, så nærmer tidens måske største "batteriskandale" sig nu sin afslutning — men heldigvis har den ført en række positive tiltag med sig.
Apple har netop indgået et forlig, der koster firmaet op mod 3,3 milliarder kroner, og som skal lægge et endeligt låg på den såkaldte batterygate fra 2017. Som en del af aftalen påtager Apple sig desuden skylden for bevidst dengang at have opdateret mobilernes software, så de kørte langsommere.
Men det er en speget sag. For selvom Apple erkender sin skyld, så kan konspirationsteoretikerne godt glemme, at der er tale om  planned obsolescence (planlagt forældelse), sådan som Apple ellers er blevet skudt i skoene.
For lige at opsummere historien, så stammer hele miseren fra at mange iPhone-ejere med et slidt batteri for tre år siden oplevede, at deres telefoner gik fra 25-30 procents strøm til pludselig at gå i sort — altså lukke helt ned.
For at undgå telefoner der pludselig gik kolde, sendte Apple en opdatering ud i 2017 (iOS 10.2.1), der skulle afhjælpe problemet.
De abrupte nedlukninger skete, når telefoner med slidte batterier skulle udføre en processor-krævende handling. Apples løsning var derfor at begrænse, hvor meget strøm telefonen kunne levere i ét hug, og i stedet overføre strømmen over et par cyklusser.
Metoden har den effekt, at telefonen ikke pludseligt lukker ned (lige så ofte), men til gengæld føles den også markant langsommere i brug. Så ja, Apple har bevidst nedsat hastigheden på iPhones, men altså for at løse et endnu større problem.
Resultatet af de langsommere iPhones var, at mange brugere valgte at købe en ny telefon, uden at vide at de blot kunne have skiftet batteriet, og dermed både få en hurtigere telefon og undgå de irriterende nedlukninger.
Og det er altså det, som Apple nu betaler prisen for i form af det netop indgåede milliardforlig. Forliget betyder, at folk der er med i gruppesøgsmålet kan få op til 25 dollars per snude, som et lille plaster for at de har købt en ny iPhone, fordi den gamle var blevet langsom.
Heldigvis er der efterfølgende kommet rigtig mange positive ting ud af sagen.
Først og fremmest etablerede Apple et batteri-ombytningsprogram, der for en del iPhone 6S-ejere betød at de kunne få et nyt batteri gratis. Derudover blev alle ejere af en iPhone 6 eller nyere tilbudt at få skiftet batteriet for 229 kroner.
Med andre ord fik millioner af mennesker forlænget deres telefons levetid, og det er nu blevet klart for os alle, at et batteriskift ofte kan erstatte et telefonskift.
Efterdønningerne af den beslutning så vi i starten af 2019, da Apple måtte nedjustere iPhone-salget ret dramtisk, hvilket blandt andet blev tilskrevet millioner af udskiftede batterier, fordi mange brugere beholdt deres telefoner længere, i stedet for at skifte dem ud.
Men det stopper ikke der. Et af fokuspunktene i iOS 12 (udgivet i efteråret 2018) var at gøre ældre iPhones hurtigere, hvilket de rent faktisk blev. Og efter mange års ræs mod at gøre iPhones tyndere og tyndere har de seneste to sæsoners iPhone faktisk været marginalt tykkere for blandt andet at kunne huse et større batteri. Det kan mærkes i daglig brug.
Men det stopper måske heller ikke der. I forlængeelse af batterygate, og som et led i kampen mod elektronikskrot, barsler EU nu angiveligt med et forslag om, at batterier i alle smartphones (og tablets og trådløse høretelefoner) skal kunne skiftes og at batterierne ikke må være limet fast. Forslaget skulle ifølge Het Financieele Dagblad blive præsenteret i midten af marts.
Intet er så skidt, at det ikke er godt for noget.
---

LINKS TIL LÆSEHESTE
Machine walking-algoritmer. Sådan lærte robotten sig selv at gå
---
Selvkørende penge. Google-firmaet Waymo rejser 15 milliarder kroner til deres selvkørende biler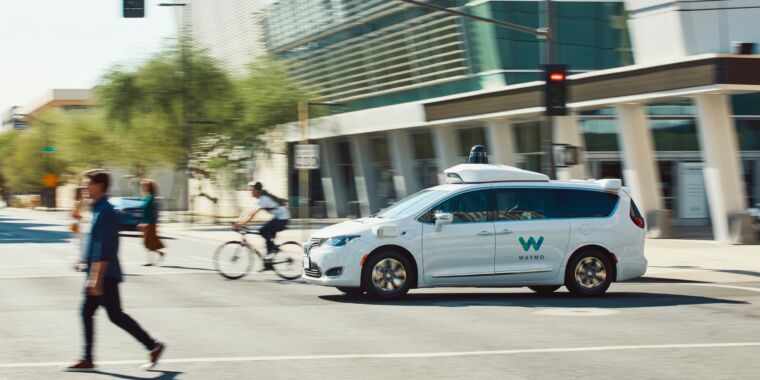 ---
Åh nej, Firefox. De laveste brugertal siden 2005? Kom nu - du kan godt!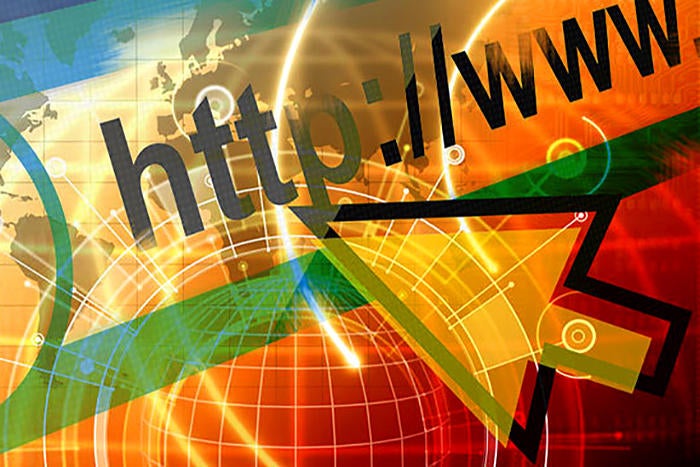 ---