Techgiganternes kæmpe overskud — og tiltagende lukkede platforme
Vi kigger i dag på flere af de store techfirmaers gigantiske kvartalsoverskud — som de måske snart skal beskattes højere af. Desuden hvordan creator-økonomi er blevet et våben til fremtidige indtægter.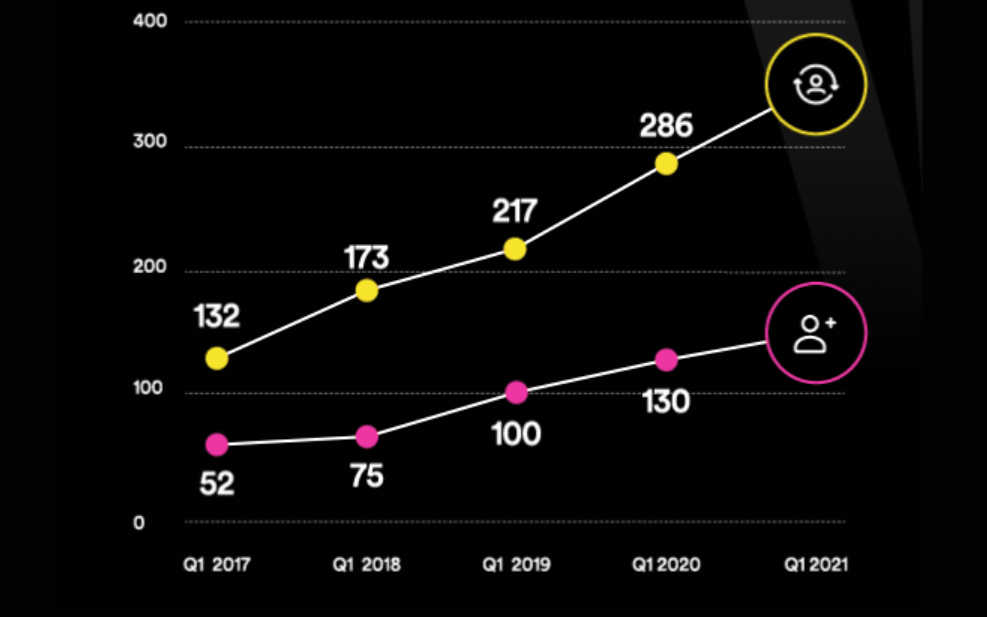 ---

1. Techfirmaernes gigantiske overskud
Det er blevet Store Regnskabsuge for de fleste af de store techselskaber.
Nu er det ikke fordi Techliv nødvendigvis skal rapportere om hver eneste lille frem- eller tilbagegang på de efterhånden metertykke sorte bundlinjer, men der danner sig et ret tydeligt billede.
Corona-pandemien bliver ved med at skabe bonus i stor stil — både for dem der sælger hardware og software, og dem der sælger reklamer.
Apple kunne i går fremvise en omsætning på 89.6 millarder dollars, hvilket rundt regnet er 549 milliarder kroner. Og ja, det var på de første tre måneder af 2021(!)
Det er en stigning på 54 procent sammenlignet med den samme periode sidste år — altså dengang hvor Corona-pandemien så småt begyndte at slå igennem.
Det rene overskud på de tre måneder var 23,63 milliarder dollars, cirka 145 milliarder danske kroner.
Væksten hos Apple sker over hele linjen. Indtægterne fra iPhone steg med 64 procent, iPad med 78 procent og Mac med 70 procent sammenlignet med 1. kvartal 2020.
Måske mest bemærkelsesværdigt, så var indtjeningen fra Macs på 9,1 milliarder dollars, det højeste i et kvartal nogensinde.
Mest skuffende — hvis man kan tale om det, når man tjener så ufatteligt mange penge — var kategorien Wearables, Home og Accessories, som "kun" steg med 25 procent.
Apple har foreløbigt undgået at blive ramt af den verdensomspændende chipmangel, men forventer at krisen også vil ramme dem i det næste kvartal. Særligt iPad og Macs vil blive påvirket, og firmaet regner med at det vil resultere i en nedgang på de forventede indtægter på 3-4 milliarder dollars.
Det beløb er dog ingenting, sammenlignet med hvad Apple risikerer at skulle betale til EU, som angiveligt i løbet af få dage vil hive den store bødeblok frem i den monopol- og konkurrencesag, som Margrethe Vestager & Co har bagt på det seneste stykke tid.
Reuters rapporterer, at bøden kan risikere at blive helt op på 10 procent af Apples årsindtægter, som straf for at favorisere sig selv i App Store og give konkurrerende apps mindre gunstige muligheder end dem selv.
---
Også Apples evige telefon-konkurrenter fra Samsung har haft et mægtig godt første regnskabskvartal.
Her stod der 6,4 milliarder dollars tilbage på kontoen, efter alle udgifter var trukket fra indtægterne — en stigning på 46 procent sammenlignet med året før.
Særligt har sydkoreanerne haft mobiltelefon-vokseværk med en indtægtsstigning på 65 procent. Det skyldes dog blandt andet, at de lancerede den nyeste udgave af flagskibstelefonen Galaxy S tidligere end normalt — den der i år hedder S21.
---

2. Danmarks universiteter går sammen om at skabe Nordens største techmesse
Vi tager lige en kort pause fra de mange tal og regnskaber, med nyheden om at de danske universiteter i fællesskab med IT-Branchen og Teknologiens Mediehus vil arrangere, det de kalder "Nordens største techmesse", som skal udmærke sig ved at være forskningsbaseret.
Arrangørerne forventer 5.000 besøgende og stande fra 90 virksomheder, der blandt andet skal gøre sig lækre overfor potentielle samarbejdspartnere og nye medarbejdere.
Du kan ifølge pressemeddelelsen også møde "...landets ypperste forskere, teknologiledende virksomheder og mest innovative start-ups, der byder på teknologisk buffet på Michelin-niveau", hvis du forstår sådan et lille smagsforstærkende svirp med halen.
Messens keynote-taler — og altså giraffen der skal være med til at trække kunder i butikken — er Margrethe Vestager.
Derudover vil også Serge Belongie, kommende direktør på det danske "pionercenter for forskning i kunstig intelligens", besøge messen, og fortælle om hvordan blandt andet computer vision og AI kan gavne samfundet.
Arrangementet der på klingende dansk hedder Digital Tech Summit løber over to dage (d. 30. november og 1. december) i Øksnehallen i Wonderful Copenhagen.
---
3. Nu er det officielt: Spotify klar med detaljer om podcast-abonnementer
Vi skrev i mandags om Spotifys planer for podcast-abonnementer, som var blevet lækket (eller foræret?) til Wall Street Journal.
Nu har den svenske musikstreaming- og podcast-tjeneste så officielt løftet sløret for, hvordan de vil tage kampen op med Apple om, hvordan podcastere fremover kan tilbyde abonnementer på det indhold, de laver.
Der er fire ting, der er værd at nævne:
Som vi skrev, tager Spotify ganske rigtig nul procent af indtægterne, hvor Apple tager 30 procent.

Og dog. For fra 2023 vil Spotify så alligevel gerne have en del af kagen, dog langt mere moderate 5 procent (dertil kommer udgifter til betalingsudbyderen).

Det betyder, at du inden alt for længe vil begynde at se en hængelås i podcasts på Spotify, dér hvor der normalt sidder en play-knap. Låsen leder dig dog ikke direkte til betalingen, for Spotify må ikke — grundet Apples regler for Apps i App Store — tilbyde betalinger direkte inde i appen.

I stedet skal podcasterne selv indsætte et link fx i shownoterne eller i beskrivelsen af podcasten, som man så kan håbe på en potentiel abonnent får øje på og klikker på. Så der er altså en del mere friktion end i Apples direkte betalingsløsning.

En af de store anker, der har været fra flere creators omkring Apples løsning, er, at podcasteren ikke aner, hvem lytterne er, og altså ikke har mulighed for at sende så meget som en email eller et nyhedsbrev til dem.

Det samme vil dog umiddelbart gøre sig gældende hos Spotify, men de siger, at de allerede arbejder på at finde en løsning. Spotify giver i hvert fald ret kraftigt udtryk for, at de er på producenternes side.

Sidst men ikke mindst, så arbejder Spotify på, at man fremover skal kunne tilføje private podcasts — sådan en som Techlivs Premium podcast — til deres app. Pt. er Spotify den eneste af de store podcastafspillere, der ikke tilbyder dette.

Dog vil de ikke understøtte, at man kan indsætte et RSS-feed (sådan som vi gør det på Techliv).  I stedet vil de understøtte en anden åben teknologi, OAuth, så man kan linke sit abonnement på fx Techliv til Spotify-appen.
Som det fremgår, er betalingspodcast stadig en kæmpe rodebutik. Mulighederne bliver dog flere og flere, og vi skal nok til at vænne os til at betale for flere af de podcasts, vi kan lide at lytte til.
Men der bliver ikke nogen elegant løsning, så man kommer til at kunne lytte til alt indhold i den podcast-app, man foretrækker. En del indhold kommer formentlig til eksklusivt at være tilgængeligt på enten den ene eller anden platform.
Hvis jeg skal gætte på, hvad der kommer til at ske på den korte bane, så forestiller jeg mig, at Apple meget snart kommer til at nedjustere deres 30 procents cut til 15 procent — på samme måde som de har gjort for app-udviklere der tjener mindre end 1 million dollars om året. Ellers tror jeg, at Spotify kommer til at løbe med de fleste podcasteres gunst.
Den svenske tjeneste bliver kun endnu mere interessant, når man hører de seneste brugertal, som de netop har offentliggjort sammen med deres kvartalsregnskab.
Spotify har nu 158 millioner betalende brugere, og når man medregner dem, der lytter på den gratis reklamefinansierede model, så har de 356 millioner månedligt aktive brugere.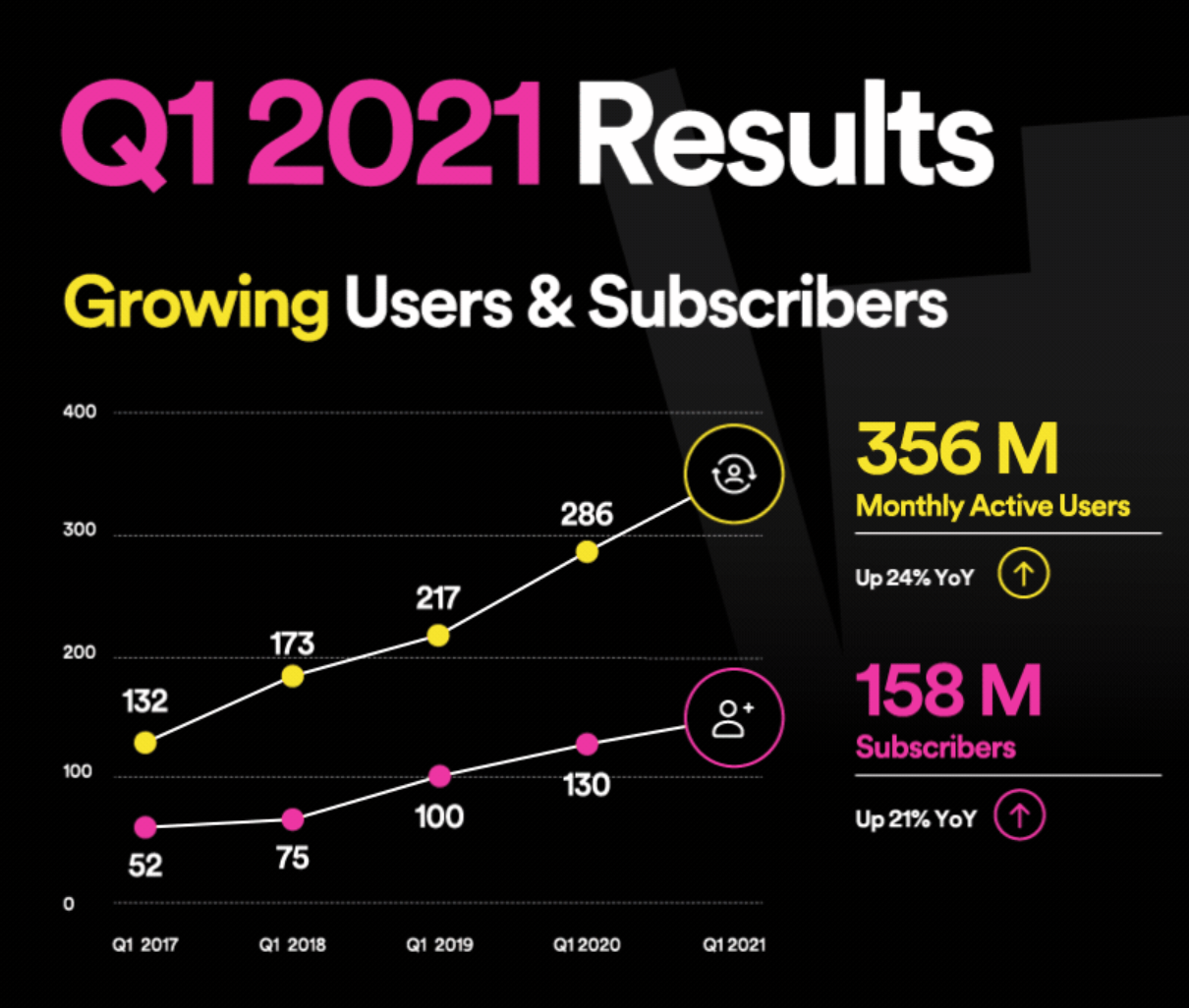 ---
4. Facebook klar med nye butiks-tiltag efter Apples introduktion af App Tracking Transparency
Vi fortsætter lidt ud af den samme tangent.
Facebook har også netop offentliggjort kvartalsregnskab... men mere interessant et modsvar til Apples App Tracking Transparency — den nye feature, som betyder, at man skal spørge Apple-brugere, om de vil trackes eller ej.
Facebook forventer at mange — helt op mod 80 procent — vil sige nej tak. Og de er derfor klar med nye forretningsområder, der potentielt skal kunne erstatte den nedgang i reklameindtægter, som de forventer senere på året, blandt andet som et resultat af Apples tiltag.
Mark Zuckerberg vil nemlig (ligesom når det gælder lydproduktion på Facebook) også skabe nye muligheder for creators på Instagram, med det han kalder for creator shops.
Det betyder, at man fremover let vil kunne oprette en sin egen onlinebutik direkte på Facebooks platform.
I særdeleshed håber Mark Zuckerberg, at han kan tjene penge på creators, som køber annoncer på Facebook og Instagram, for at markedsføre deres egen butik.
Fordi det hele er lukket inde i Facebooks univers, vil de stadig kunne tilbyde detaljeret tracking af, om reklamerne giver værdi — altså det som Facebook ser ud til delvist at miste på tværs af apps og nettet, jævnfør Apples App Tracking Transparency.
---
Den øgede fokus på at lukke sig om sin egen platform ligner lidt en tendens.
Google vil som bekendt snart afskaffe brugen af tredjeparts-coookies i Chrome-browseren og vil fremover kun gøre brug af de førsteparts-data, de selv indsamler om Google-brugerne.
På samme måde vil Mark Zuckerberg altså i højere grad forsøge at udnytte sit eget lukkede data-univers, simpelthen ved at rykke butikkerne ind på Facebook og Instagram, som en reaktion på at han får sværere ved at målrette annoncer udenfor sin egen have.
Skal vi dog lige have Facebooks regnskab med, så var det også i den særdeles pæne ende.
Antallet af månedligt aktive brugere på tværs af alle Facebooks platforme er nu 3,45 milliarder; en stigning på 15 procent på et år.
2,72 milliarder mennesker bruger en af Facebooks platforme hver dag.
Omsætningen de seneste tre måneder — som stort set er isoleret til annoncer — var 160 milliarder kroner. Overskuddet var cirka 58 milliarder kroner, hvilket er en stigning på 94 procent sammenlignet med første kvartal 2020.
---
Som det med al tydelighed fremgår, så har de fleste af de store techselskaber haft forrygende indtægter, på trods af og på grund af Corona-pandemien.
Men muligvis skal de snart til at aflevere nogle flere af deres penge til skattefar.
USAs finansminister har i starten af april lagt op til, at der skal indføres en global minimums-selskabsskat — og en minimums-skat i USA på 21 procent.
Det har nu fået EU-Parlamentet til at vejre morgenluft. Der er nemlig ved at danne sig et markant flertal for at se, om der kan findes en fælles løsning med USA.
Uanset er det planen, at EU-Kommissionen selv vil stille et forslag om en digital skat inden udgangen af 2021.
---

LINKS TIL LÆSEHESTE
Blot et uheld? Facebook siger, det var en fejl, at de skjulte opslag med et hashtag, der krævede, at Indiens premierminister Modi skal gå af
---
CES-messen tilbage i 2022 med "rigtige" besøgende
---
Deepfakes vil også ramme satellitbilleder
---
Forsøger Tesla at undgå juridisk efterspil? "Ikke sikkert vores biler nogensinde bliver selvkørende"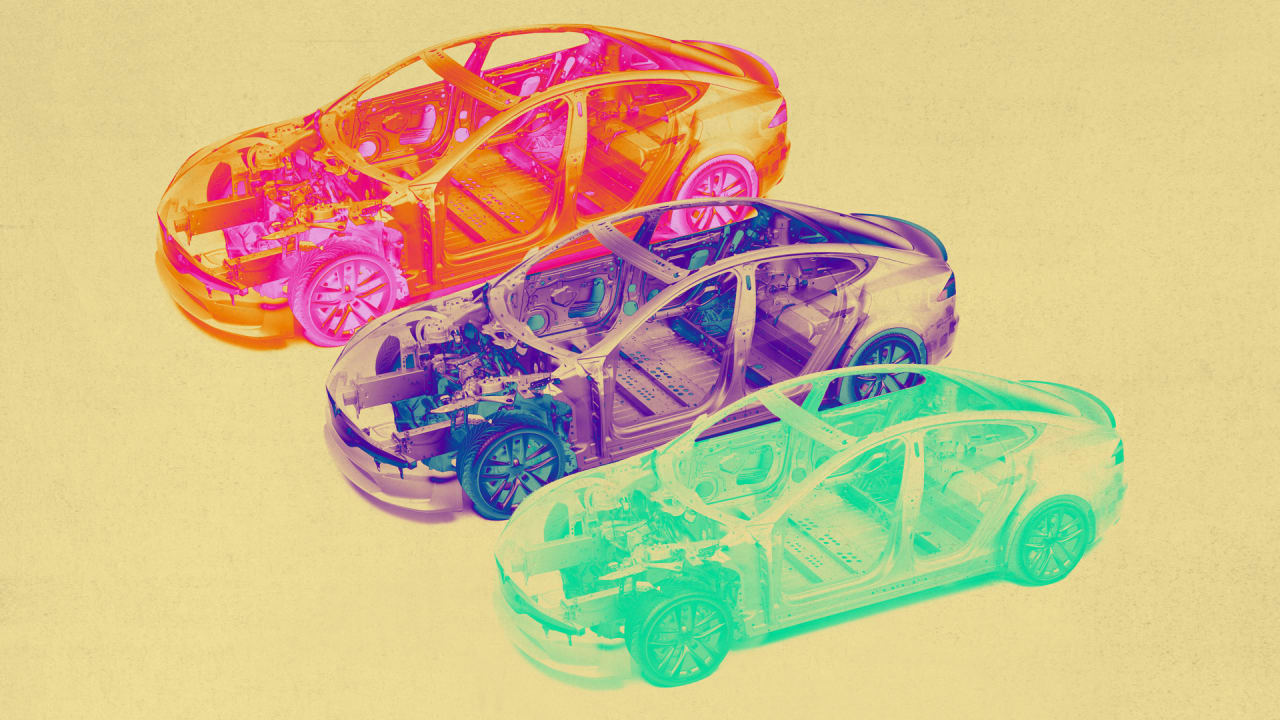 ---