Fra taletråd til techgiganter: Velkommen til den teknologiske turbo-tid
I dag tager vi den store tur gennem historien – fra en tid hvor telefoner var højdepunktet af avanceret teknologi, til en nutid hvor vi slås med monopolmisbrug, overvågning og avancerede landbrugsrobotter.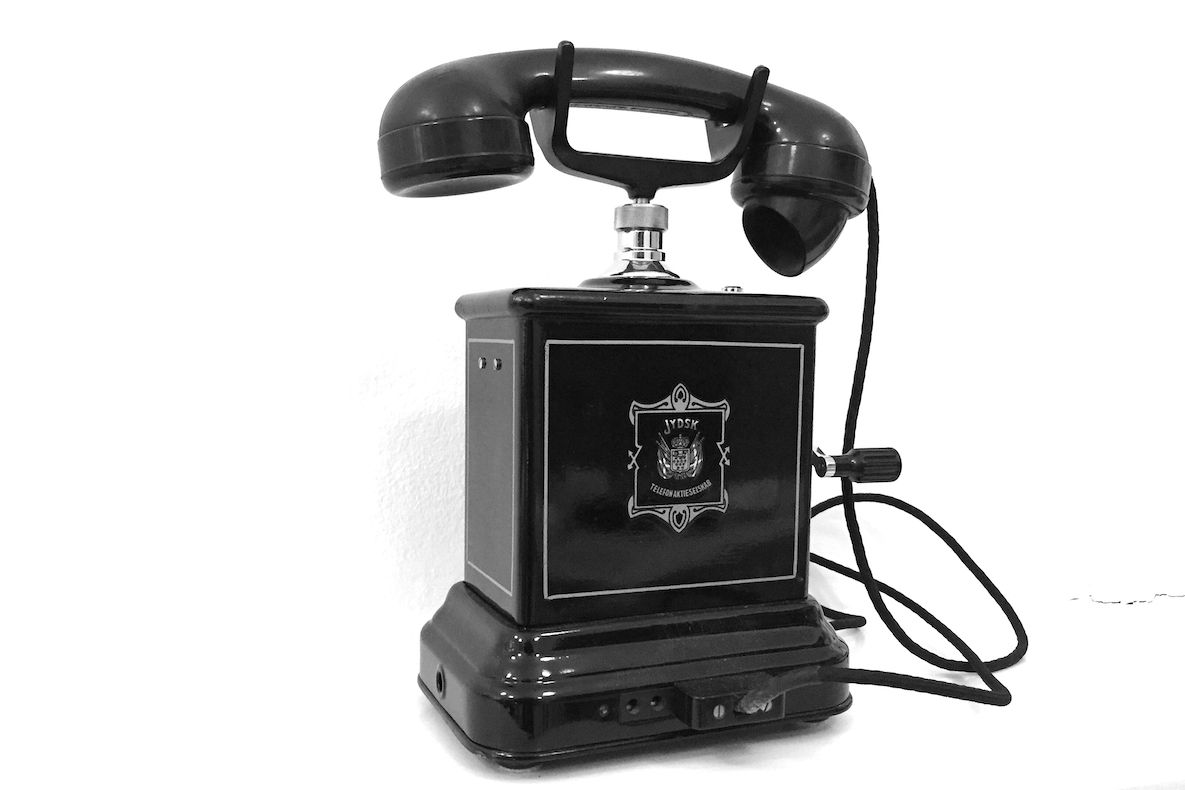 ---

Den elektroniske taletråd
Vi lever i en verden, hvor der konstant laves nye elektroniske og digitale dimser, og det sprøjter jo frem med wearables, smartphones, sensorer, trackere og tusind andre mere eller mindre uundværlige gadgets.
Midt i en tid med (for) hastig teknologisk udvikling kan det også være interessant at kigge tilbage i historien. For selvom "alting går hurtigere, og der kommer mere af det", som jeg plejer at sige, så var der afgjort også tryk på tidligere.
For nylig har DTU gjort nye dele af vores teknologiske historie tilgængelig på Teknisk Kulturarv, hvor man kan grave ned i bøger og fotografier fra tiden omkring det forrige århundredeskifte.
Det handler om jernbaner, varmt vand og elektricitet, men også om den gryende kommunikationsteknologi som telegrafer og telefoner.
Og nu skal man jo ikke nødvendigvis tro, at alting var bedre i gamle dage, men ikke desto mindre er det altid sundt med en solid dosis perspektiv, fx i bogen om "Telefonen – den elektriske taletråd":
"Vi (er) nu omsider satte i Stand til virkelig at tale med Personer, der ere milevidt fjærnede fra os, det er det, der skal fremstilles i det folgende, idet vi ville gjore os bekjendte med den nye, mærkelige Opfindelse, der kaldes Telefonen."
Man kan selv søge i de digitaliserede bøger og fotografier, eller tage på opdagelse gennem de kuraterede samlinger af fantastiske gamle værker.
---

1. Smittestop-apps på Android ramt af datahul
Og så skal vi ellers, med risiko for mentalt piskesmæld, direkte op til i dag, hvor teknologien, samfundet og vores hverdag rammer hinanden i en decideret malstrøm.
Vi begynder midt i den Covid-krise, som stadig plager verden, trods kviktest og vaccineudrulning.
Her forsøger vi også at bruge teknologi til at hjælpe, og selvom diverse kontaktsporings-apps aldrig rigtig er blevet den smittestop-faktor, vi måske havde håbet, så har de sikkert spillet en lille rolle, midt i al balladen.
En af de ting, vi jo klappede os selv på skuldrene over, var, da de fleste nationer valgte en fælles, privatlivsfokuseret løsning fra Google og Apple, i stedet for hjemmestrikkede apps, der kunne følge borgerne her, der og allevegne.
Men nu er det så kommet frem, at løsningen til Android måske ikke var helt så hermetisk lukket, som vi troede.  
The Markup rapporterer, at kontaktsporings-værktøjet – der altså udgør kernen i mange af de nationale løsninger, inklusive Smittestop-appen – har en fejl, som gør det muligt for andre apps at tilgå Bluetooth-logs i værktøjet, og dermed se om en bruger fx har været i kontakt med en smittet.
Det vides ikke, om hullet er blevet udnyttet, men til gengæld siger firmaet AppCensus, der opdagede problemet, at de flere gange i de forgangne par måneder har henvendt sig til Google for at få lukket hullet, men uden held.
Det forlyder dog, at en rettelse er på vej ud i en Android-opdatering.
---

2. Apple i stormagternes søgelys
Det er ikke nogen hemmelighed, at der er åben jagtsæson når det gælder techgiganterne – og det er især Margrethe Vestager og EU, der har fundet det tunge skyts frem.
Nu rapporterer Financial Times så, at EU i denne uge (formodentlig) vil annoncere en sag mod Apple, der anklages for at have overtrådt EU-lovgivningen med reglerne i App Store.
Sagen tog sit udgangspunkt med Spotifys klage over App Store for to års tid siden, hvor streamingtjenesten – som så mange andre – mente, at Apple misbrugte sin eneret til distribution af apps på iPhone og iPad, og at Apples 30 procents "skat" på alle køb og abonnementer var urimelig.
I den mellemliggende tid har Apples praksis være genstand for undersøgelse, og nu lader det altså til, at EU-Kommissionen er på trapperne med en formel anklage.
Det er dog ikke den eneste sag, Apple slås med for tiden. Udover de højprofilerede høringer i det amerikanske senat, og en aktuel tvist med spilfirmaet Epic, så blev Apple også forleden pålagt at betale en bøde på 12 millioner dollars i Rusland.
Apple blev straffet for at have misbrugt sin monopolstatus, og sagen begyndte med en klage fra sikkerhedsfirmaet Kaspersky.
I Australien arbejder man også på at pålægge både Apple og Google at gøre reglerne og procedurerne i de respektive app-butikker meget mere transparent for både udviklere, kunder og lovgivere.
---

3. Elbil-batterier – en bombe under den grønne omstilling?
Det er jo ikke nogen hemmelighed, at vi her på Techliv er voldsomt fascinerede af elektriske køretøjer, og generelt er det jo også almindelig accepteret, at batteridrevne biler skal være en vigtig del af vores kamp mod klimakatastrofen.
Men  der jo ikke noget, der er så godt, at det ikke er skidt for noget, for nu at vende et klassisk udtryk om.
Og lige nu har vi ingen anelse om, hvordan vi skal tackle den kommende udfordring med udbrændte eller kasserede bilbatterier i millionvis. For batterier varer ikke evigt, og der skal mange og store batterier til at drive de nye el-biler og andre el-køretøjer, som hele tiden ruller ud på vejene.
I denne uge har BBC talt med Paul Anderson, der er co-director på Birmingham Centre for Strategic Elements and Critical Materials ved universitetet i Birmingham.
Paul Anderson påpeger, at selvom det naturligvis gør en stor forskel at køre i el-biler fremfor benzin- eller dieselbiler, så koster det også masser af ressourcer at producere batterierne.
Og hvis vi ikke har en strategi og en lovgivning, som sørger for at pålægge fx bilproducenterne at indsamle og forhåbentlig genanvende de brugte batterier, så risikerer vi at skubbe et nyt, stort klimaproblem foran os.
Ifølge Dr. Anderson bliver kun cirka 5 procent af de udbredte lithium-ion-batterier genbrugt i dag, og det tal er alt for lavt, mener han.
Der findes heldigvis adskillige projekter, som forsøger at øge behandlingen og genanvendelsen af gamle bilbatterier hos fx Nissan, Volkswagen og Renault.
Nissan genbruger fx gamle batterier fra den populære Leaf-biler til selvkørende fabriks-robotter, og hos Volkswagen er man igang med at lave en genindvindings-facilitet, som skal samle kobolt, nikkel, lithium og mangan ind fra de udtjente batterier, og bruge dem i nye systemer.
Der er dog ingen tvivl om, at der er lang vej endnu, før vi har skabt en komplet, bæredygtig cirkel fra vugge til vugge, når det gælder de elektriske biler.
---
4. Robotterne tager det hårde landarbejde - plukker æbler og fjerner ukrudt
Lad os her til sidst lige trække en lidt mere optimistisk linje fra den teknologi-historiske samling på DTU, og se på nogle af de relativt avancerede robotter, der dukker op rundt omkring – blandt andet i landbruget.
I Australien har man fx på Monash University udviklet en robot-arm, som kan plukke æbler på de plantager, der også er ramt af manglende menneske-arbejdskraft som følge af Coronapokalypsen.
Robotten kan ifølge Monash plukke et nyt æble hver 7. sekund, med en relativt lille spildfaktor.
Systemet fungerer ved, at et kamera finder æblerne på træet, vurderer afstanden og den vinkel griberen på robotarmen skal tage frugterne med.
Griberen består af 4 bløde lufttryk-styrede fingre, så robotten ikke laver mærker i æblerne, og selve robotarmen ser ud til at komme fra det danske firma Universal Robots (men det er ikke bekræftet).
Samtidig planlægger den også løbende, hvilken "rute" den skal tage, altså hvilken rækkefølge den skal plukke æblerne i.
Det hører dog med til historien, at én robot jo ikke kan plukke alle æblerne på alle plantagerne, så der vil stadig være brug for høstarbejdere af kød og blod mange år endnu.
I samme boldgade finder vi noget så scifi-agtigt som en selvkørende robot, der bruger lasere til at fjerne ukrudt.
Det er Seattle Times, der fortæller om landmanden Shay Myers, der dyrker økologiske grøntsager, og derfor ikke vil bruge sprøjtemidler.
I stedet har han lavet en aftale med en maskine fra firmaet Carbon Robotics, der har bygget en robot på cirka tre meters længde, udrustet med 12 kameraer og 8 lasere, der kan køre gennem markerne med ca. 8 kilometer i timen, mens den zapper ukrudt.
Ifølge producenten kan den "luge" op til omkring 8 hektar om dagen.
Og ja, det er jo altid nødvendigt at huske, at den slags robotter jo kan gøre mennesker arbejdsløse, som måske ikke har andre jobmuligheder – og det skal naturligvis tackles løbende.
Men det er alligevel svært ikke at blive lidt tech-fascineret ved tanken om æble-plukkende og ukrudts-zappende robotter...
---
LINKS TIL LÆSEHESTE
Følelser og algoritmer 1: Data-analyse afslører, om I er ved at gå fra hinanden.
---
Følelser og algoritmer 2: Men skal Ai overhovedet forsøge at analysere og vurdere vores emotionelle tilstand?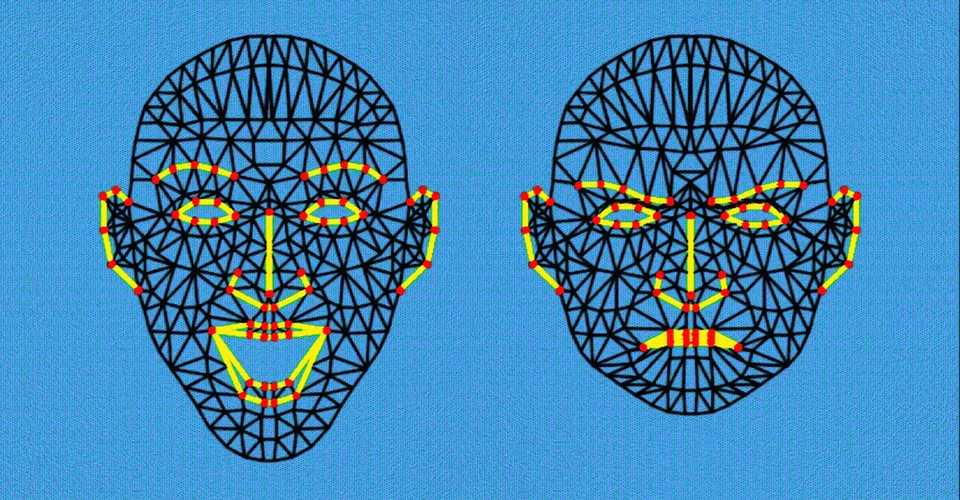 ---
Følelser og algoritmer 3: Kan denne hverdagstracker hjælpe dig med at samle 'emotionelle data'?
---
Grænsesøgende adfærd i App Store: Sådan forsøger fx Sky at true brugerne til at sige ja til app tracking...
...men Apples regler siger nej.
---
Digital-analog SoMe-converter: Telefon-agtigt omstillingsbord printer bedstemor-beskeder fra tjenesten Telegram
---