To infinity and beyoooond!
Techliv i dag nærmere på de seneste dages mange rum-relaterede teknologi-nyheder - fra kinesiske raketter til satellitter med solskærm.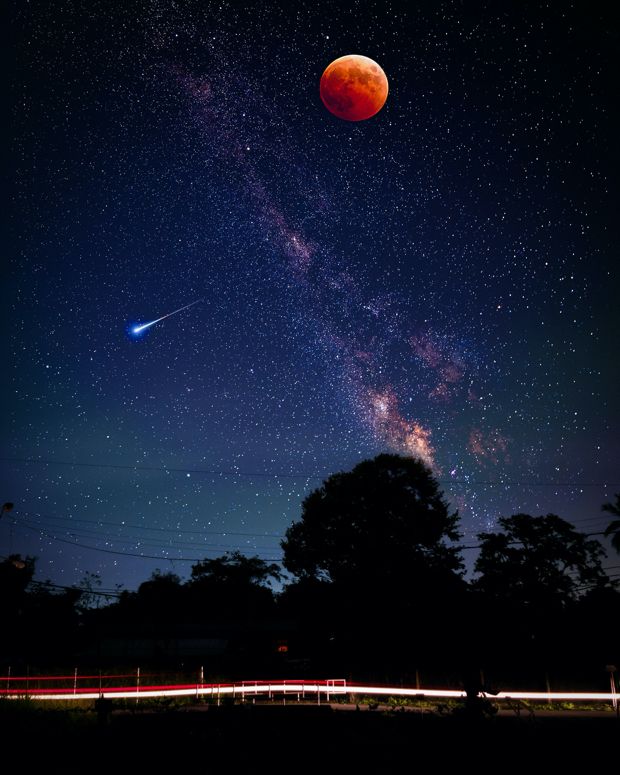 God onsdag,
I disse tider, hvor vi knap nok kan forlade matriklen, er det ekstra fristende at drømme om at starte nedtællingen, forlade planeten og udforske det uendelige univers.
I hvert fald lige indtil man husker på, at selv i de nye Crew Dragon-fartøjer er der mindre plads til hver astronaut end i en gennemsnitlig toiletbås…
Uanset hvad, så ser Techliv i dag nærmere på de seneste dages mange rum-relaterede teknologi-nyheder — og jeg advarer på forhånd:
Vi kan ikke undgå at tale lidt om Elon Musks SpaceX, men holder os fra mandens tossede tweets og hans nyfødte barn, XYZ123, eller hvad ungen nu hedder…
God læsning,
Anders
---

1. NASA skal snart foretage første "ægte amerikanske" affyring i 9 år
Der er i dag kun 3 uger til at de to astronauter Robert Behnken og Douglas Hurley skal fyres afsted fra Kennedy Space Center på vej mod den internationale rumstation, ISS.
Affyringen skal ske den 27. maj med en Falcon-raket fra SpaceX, og astronauterne kommer til at sidde i den splinternye Crew Dragon-kapsel sammesteds fra.
Det bliver første gang i 9 år, at amerikanske astronauter skal sendes afsted udelukkende med udstyr bygget i USA - tidligere har man brugt de russiske Soyuz.
Crew Dragon-kapslen og astronauterne skal en tur op til ISS, hvor de skal opholde sig mellem 1 og 4 måneder, afhængig af hvornår den næste mission kan være klar.
NASA opfordrer i øvrigt til at man følger affyringen den 27. maj hjemmefra, og ikke møder op ved Kennedy Space Center - i disse Coronatider.
---

2. SpaceX vil give Starlink-satellitter solskærm på
Apropos SpaceX, så sender Musks rumfirma jo også Starlink-satellitter i omløb om Jorden i hundredevis, og på sigt endda tusindvis.
Ideen med Starlink er at de skal være et vigtigt element i et globalt, rumbaseret internet, som skal dække hele kloden med netadgang — også de fjerne egne hvor man ikke bare sætter mobilmaster og wifi-hotspots op.
Det har blandt andet fået astronomer op i det røde felt, fordi satellitterne lyser op på himlen, som nogen måske så for nylig, og gør det sværere at observere himmellegemer og andre rumfænomener.
Nu har Elon Musk og Co. så udviklet en slags solskærm, der skal bygges oven på satellitterne for at begrænse lysforureningen, og den første test skal sendes op i løbet af maj. Solskærmen hedder VisorSat - med stort V og stort S, selvfølgelig.
Skærmene består af et mørkt skum-materiale, som er fuldstændig transparent for radiosignalerne, så satellitternes antenner ikke får problemer.
---

3. Bezos og Musk i kamp om NASAs næste Månelandingsfartøj
Og vi bliver ved SpaceX, og har altså efterhånden fuld plade i vores lille Musk-baserede rumbanko.
NASA har nemlig givet tre rumfirmaer tid og penge (over 6 milliarder danske kroner) til at arbejde videre på de landingsmoduler, der skal være en del af de kommende Månemissioner fra 2024 - og SpaceX er et af dem.
NASA har nemlig tilsyneladende justeret på deres Artemis-program for en kommende Månemission (planerne er ikke fuldstændigt klare for tiden). Så i stedet for en slags mellemstation, Gateway, der skulle være i omløb om Månen, så er ideen nu (igen) at sende landingsmoduler direkte fra Jorden til Månen.
Ifølge de foreløbige planer skal det ske allerede i 2024, så det er nok også ved at være på høje tid, at man får udviklet de landingsmoduler der skal bruges…
NASA har netop givet sammenlagt en lille milliard dollars til tre af de rumfirmaer, der har fremvist deres foreløbige planer for fartøjerne — og som nu er blevet udvalgt til at udvikle videre på dem.
De tre firmaer er Elons Musks SpaceX, Jeff Bezos Blue Origin og så det nok lidt mindre kendte firma Dynetics, der allerede har fremvist tre ret forskellige landingsmoduler.
SpaceX's er en del af deres Starship-system, Blue Origins hedder Integrated Lander Vehicle, og Dynetics' hedder Human Landing System.
Man kan godt se, hvem der har brugt flest penge på PR.
---

4. Kina afprøver ny Måneraket
Men NASA er ikke alene om at lave overskrifter. Kina er for alvor ved at geare op til at give de amerikanske (og europæiske) rummissioner kamp til stregen.
Den 5. maj affyrede den kinesiske rumorganisation CASC en såkaldt Long March 5B-raket fra øen Hainan i det sydlige Kina.
5B-raketten er knap 54 meter høj, og er en af flere versioner af Den Lange March-systemet, der generelt er designet til at kunne transportere store lastmængder (cirka 25 tons) op i omløb om Jorden. Long March 5B kan også lande igen og genbruges til senere flyvninger.
Lasten ombord i denne testaffyring var en prototype af en mandskabs-kapsel, og skulle ifølge SpaceFlightNow demonstrere, at Long March er klar til også at kunne løfte både taikonauter (kinesiske astronauter) og udstyr op til en planlagt kinesisk rumstation.
Systemet kan også bruges til at transportere op til 6 mennesker til Månen, omend der ikke er nogle officielle planer om sådan en mission.
---

5. De Forenede Arabiske Emirater er klar til raketaffyring fra Japan
Ja, den tid, hvor det kun var amerikanerne og russerne, der sendte raketter og rummissioner afsted, er forlængst forbi.
Og det er faktisk ikke længere nødvendigt at være en klassisk stormagt for at blande sig i rumkapløbet — i hvert fald når det angår satellitter, sonder og andet rumgear.
Forleden transporterede De Forenede Arabiske Emirater, UAE, deres kommende Mars-sonde, den såkaldte Hope Probe, afsted til Tanagashima i Japan.
Herfra skal den ifølge planerne sendes afsted i juli eller august ombord på en japansk Mitsubishi-raket med kurs mod den røde planet.
Mars-sonden, der skal kortlægge Mars' klima over et helt år, er UAEs første interplanetariske mission.
---

6. Rumhær i ny, satirisk Netflix-serie
Og så en rumrelateret, men lidt mindre seriøs, nyhed. Som nogle nok vil huske, så har præsident Trump jo igangsat planer om at udvikle den såkaldte Space Force — en militær specialstyrke til rummet.
Og nogen har været hurtige ved tasterne, for lige om lidt er der premiere på en Netflix-serie, der også har navnet Space Force.
Steve Carell spiller hovedrollen som en firestjernet general, der lidt uventet bliver sat til at lede den nye militære organisation og skal sørge for at der "kommer amerikanske støvler på Månen."
Carell har selv været med til at udvikle ideen sammen med Greg Daniels, der også har stået bag serier som Parks and Recreation og den amerikanske udgave af The Office.
Udover Carell tæller rollelisten også kendte navne som John Malkovich, Lisa Kudrow og Noah Emmerich.
---

LINKS TIL LÆSEHESTE
Galaktisk internet? Vi bliver lidt i rumland — for Techdirt skriver om behovet for et decentraliseret, bruger-kontrolleret og langtidsholdbart internet, hvor det såkaldte InterPlanetariske FilSystem (IPFS) spiller en stor rolle.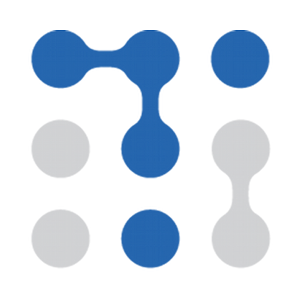 ---
Rumvirus: Det er dog ikke kun liv og glade dage i rumbranchen. Coronakrisen rammer (naturligvis) også den private rumindustri, skriver Axios.
---
Er du sikker på, at du vil sende den besked? Twitter tester funktion, der beder dig liiiige læse dit tweet igennem igen før du sender det, hvis du har brugt nogle potentielt 'uheldige' ord og vendinger.
---
Læst og accepteret! Vi ved godt, at du ikke rigtig læser brugeraftaler, softwarelicenser og Terms of Service — men Adobe er lige gået et skridt for langt her.
---