"Vi er ikke internet-politiet"
Helle Thorning-Schmidt hopper om bord på Facebooks Oversight Board, men kommer det til at gøre en forskel?
God torsdag,
Vi har nu fået en tidligere dansk statsminister placeret i Facebooks "højesteret".
Men hvad skal Helle Thorning-Schmidt og hendes kompagnoner egentlig dér, og kommer den nye konstruktion til at gøre en forskel?
Vi har lavet en lille "fem ting du skal vide" om det såkaldte Oversight Board, der allerede har udtalt, at de "ikke er internet-politiet", efterfulgt af en lille diskussion for og imod.
Desuden har vi i dagens anledning opfundet et lille segment, vi kalder "Gadgetnyt". Der er nemlig nye dimser i farvandet — også et par stykker der er lidt mere interessante end gennemsnittet.
God læsning — og forlænget weekend.
Nicolai
---

Fem ting du skal vide om Facebooks "højesteret"
Du har nok set nyheden om Helle Thorning-Schmidt, der er blevet udnævnt som en af fire såkaldte co-chairs (fælles formænd/kvinder) i Facebooks nye Oversight Board.
Men hvad er det egentlig lige det tilsynsråd — som også er blevet kaldt Facebooks højesteret — skal lave?
1.) Oversight Board (Facebooks tilsynråd på dansk) er nedsat af Facebook selv, og finansieret gennem en fond, som Facebook har oprettet til formålet.

På trods af finansieringen er rådet og dets medlemmer helt uafhængigt af Facebook. Det består i første omgang af 20 medlemmer, men skal på sigt fordobles til 40.

Planerne om et tilsynsråd blev første gang offentliggjort af Mark Zuckerberg i november 2018, hvor Facebook-stifteren gav følgende forklaring på beslutningen:
"For det første vil det forhindre koncentration af for meget beslutningstagning i vores teams. For det andet vil det skabe ansvarlighed og tilsyn. For det tredje vil det give sikkerhed for, at disse beslutninger træffes i vores samfunds bedste interesser og ikke af kommercielle grunde."
Det nye tiltag blev lanceret i kølvandet på et år, hvor Facebook-skandalerne nærmest kom som perler på en snor, og hvor Zuckerberg bl.a måtte stå skoleret over for Kongressen og Senatet i USA.
2.) Facebook har stået for udvælgelsen af de fire co-chairs (hvoraf Helle Thorning-Schmidt er en af dem), men Facebook har ikke selv noget at skulle sige ift. valget af de resterende medlemmer.
3.) Tilsynsrådet skal helt konkret vurdere klager fra folk, der har fået fjernet indhold fra Facebook eller på anden vis har oplevet at Facebook har censureret indhold eller lukket deres profil, og som er utilfredse med Facebooks egen afgørelse.

Facebook vil også selv kunne bede rådet om at kigge nærmere på beslutninger de allerede har truffet, eller tiltag de er usikre på.

Rådet vil kun behandle lille udsnit af klagesagerne, men vil vælge de mest principielle eller dem som har størst indflydelse på flest brugere.
Grupper på fem rådsmedlemmer vil træffe beslutninger i de fleste af de sager der bliver behandlet. Dog vil det i de mest principielle tilfælde være hele Oversight Board, der træder sammen.
4.) Facebook har i udgangspunktet sagt, at de vil følge alle rådets beslutninger, medmindre de strider mod lovgivningen. Dog har man indført den (ganske vagt formulerede) kattelem, at Facebook kan afvise rådets tiltag, hvis det ikke kan lade sig gøre "teknisk eller operationelt".
Tilsynesrådet har altså ikke nogen reel magt, som det også påpeges af co-chair Michael McConnell: "Vi er ikke internet-politiet."
5.) Rådets foreløbige sammensætning består af ti mænd og ti kvinder.
Udover Helle Thorning-Scmidt indeholder det blandt andet en rækker jura-professorer, dommere, en Nobels Fredspris-vinder, folk med professionel baggrund i menneskerettigheder og Allan Rusbridger, forhenværende chefredaktør for The Guardian gennem 20 år.
Spørgsmålet er, om det nye tilsynsråd reelt kommer til at gøre en forskel. Kara Swisher, techjournalist og en af Mark Zuckerbergs største kritikere, tvivler stærkt. Hun skriver i sin klumme i NY Times:
"Tilsynsrådet har alle FNs kendetegn, bortset fra at det potentielt er meget mindre effektivt."
"At løse problemet med, hvordan man må ytre sig på den største og mest uhåndterlige kommunikationsplatform i menneskehedens historie, er ikke for sarte sjæle. Det er meget muligt en opgave, som ingen har evnerne til at løse. Jeg er ikke sikker på, at noget rådgivende organ ville være i stand til det, i betragtning af at Facebook og dets grundlægger og administrerende direktør, Mark Zuckerberg, målrettet har skabt et system, der er uregerligt."
Omvendt kan det måske ligefrem være en fordel for Facebook og Mark Zuckerberg, at de ikke længere skal stå på mål for en række af de meget komplicerede beslutninger som de træffer (eller ofte ikke træffer).
Det kunne fx være en af den seneste tids mest kontroversielle beslutninger, nemlig at Facebook — i modsætning til både Twitter og YouTube — tillader politiske reklamer på deres platform, uagtet om de ting der bliver sagt i reklamerne er direkte løgn. Fremover vil Facebook altså kunne sparke kritikken til hjørne ved at sige "det lader vi Oversight Board kigge på".
Skal man kigge på tilsynsrådet med lidt mere optimistiske briller, så er Facebook som platform så meget ude af kontrol, at alle nye forsøg på at ændre kursen er velkomne. Her taler vi blandt andet om voldsomme mængder af misinformation, vanvittige konspirationsteorier, hadske kommentarer og voldeligt materiale — heriblandt livestreaming af terrorangreb.
Her kan det nye Oversight Board måske have en positiv indflydelse på, hvordan sociale medier kan tilrettes fremadrettet, så det bliver et lidt mindre crazy sted.
Man har lov at håbe... men jeg tvivler.
---

Gadgetnyt fra Microsoft og Sonos
Vi har brug for at lægge kompleksiteten væk et øjeblik og kigge på noget af det sjove ved teknologi - nemlig nye dimser.
Microsoft har netop offentliggjort et par mindre opdateringer og en reel nyhed.
Opdateringerne kommer i form af Surface Book 3 og Surface Go 2, der som navnene antyder er klassiske videreudviklinger af eksisterende computere, lidt som vi for nylig har set det med Apples MacBooks og den nyeste iPad Pro.
Så ser det straks langt mere spændende ud med Microsofts første ægte trådløse øretelefoner Surface Earbuds, der i særdeleshed skal tage konkurrencen op med AirPods og  danske Jabra Elite 75T — men også Googles Pixel Buds (hvis de engang kommer til Danmark).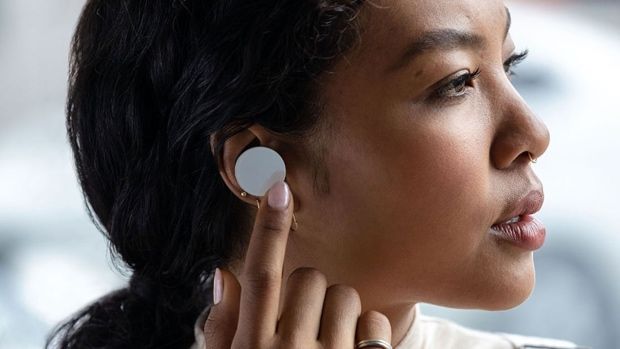 Surface Earbuds' design er helt unikt — og det er prisen også. Microsoft mener at prisen i danske kroner naturligvis må være 1.749,99 kr. inkl. moms.
99 øre, Microsoft? Come on.
Til gengæld får du så mulighed for, at skifte slides i et PowerPoint show ved at swipe på din Earbud. Kan du ikke vente med dét til den 12 maj, kan de meget runde øredimser forudbestilles nu.
Vi bliver i lydens verden, hvor Sonos endelig løfter niveauet med deres nye TV-højttaler Arc.
Den nye soundbar har Dolby Atmos, det der populært kaldes 3D-lyd. Og så er designet altså også en hel del mere elegant end den tudsegamle og utroligt firkantede Playbar.
Firmaet har også opdateret Play:5, der i den nye udgave blot hedder Five.
Begge nye enheder (og den nye Subwoofer, Sub) er bygget på en ny S2-platform —  som også ligger til grund for den shitstorm, der ramte Sonos i starten af 2020.
De ældste Sonos-produkter (dem der er cirka 10 år gamle) virker nemlig ikke på den nye platform, hvilket fik Sonos til at tilbyde 30 procents rabat på et nyt produkt... HVIS firmaet måtte få lov til at fjernødelægge kundens gamle Sonos-enhed via en softwareopdatering.
Det faldt (med rette) ikke i god jord at ødelægge fungerende produkter i en tid, hvor bæredygtighed er helt central for planetens velbefindende. Efter at have befundet sig i orkanens øje et par måneder, måtte Sonos til sidst lægge sig fladt ned og tilbyde de gamle kunder 30 procent på et nyt produkt, men uden længere at ville ødelægge deres gamle Sonos-produkt.
De 30 procent kan falde på et tørt sted nu. Den nye Arc koster heftige 6.699 kroner (men ikke 99 øre).
---

LINKS TIL LÆSEHESTE
Storbritannien overvejer nu Apple/Googles Corona-app løsning
(Originalartikel fra Financial Times er bag betalingsmur, men findes her)
---
Android 11 er forsinket men den første officielle Beta-udgave bliver nu lanceret d. 3 juni.
---
Apple sidder suverænt på smarturs-markedet med en markedsandel på 55 procent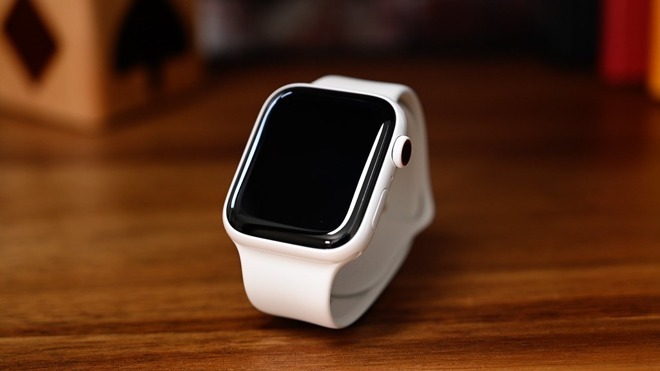 ---