Tre elegante elcykler... til de techglade
Jeg har i dag iført mig min teknologiske ja-hat, og kigger på tre af tidens mest interessante elcykler.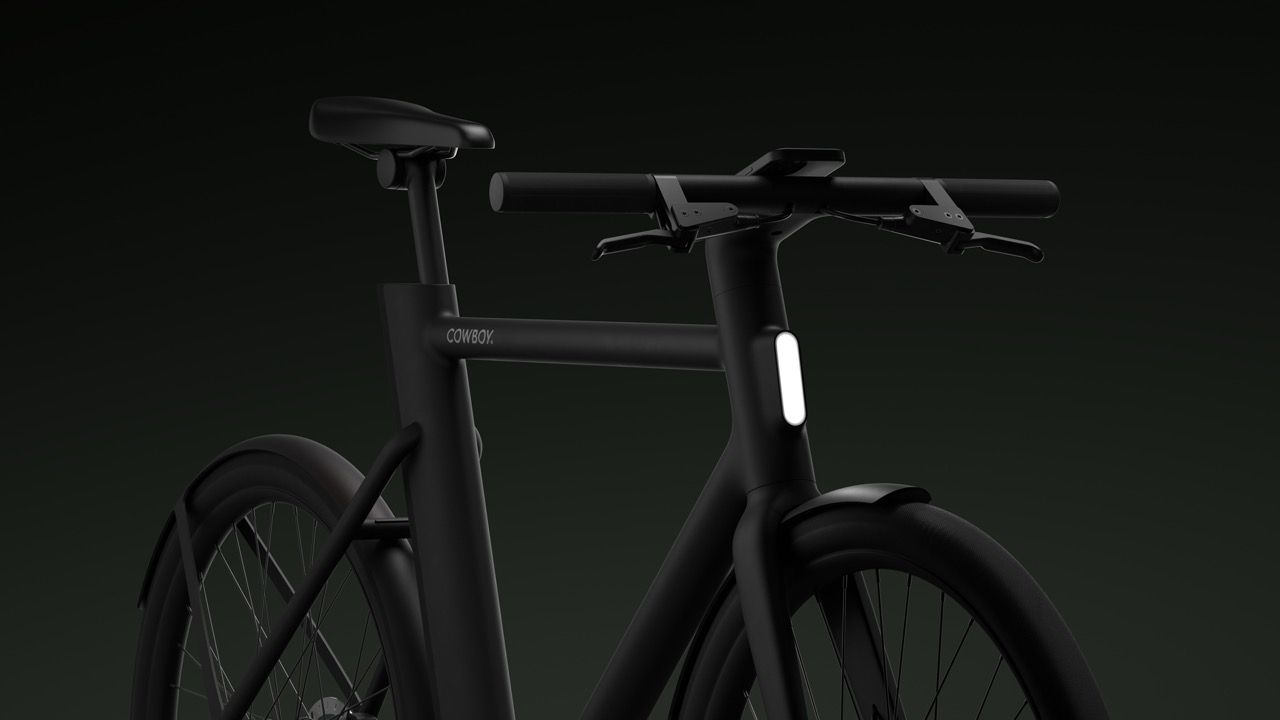 ---

1. Cowboy 4 & 4ST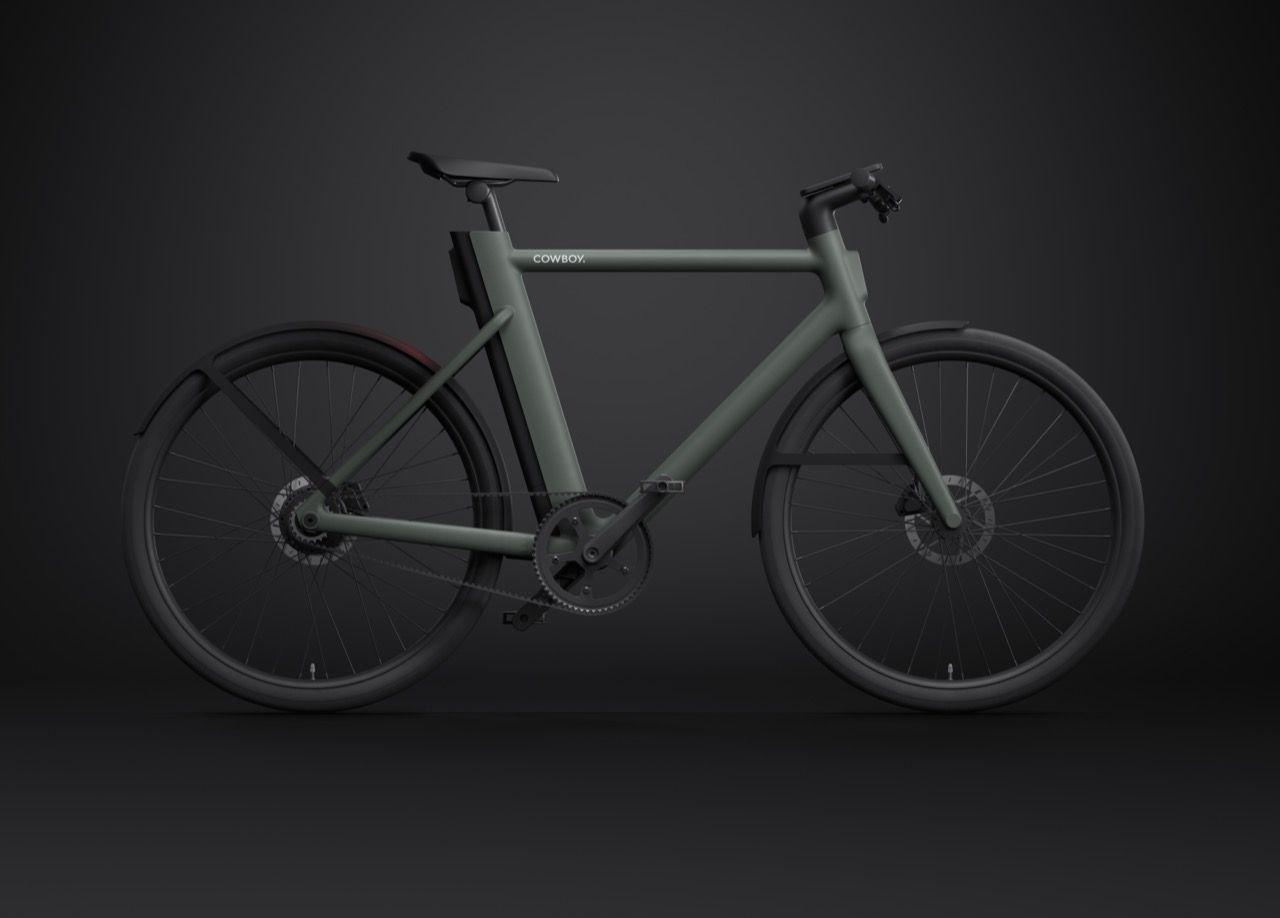 Tiden er løbet fra klodsede elcykler med et kæmpe batteri på bagagebæreren.
Særligt et design, har for alvor fanget min interesse. Det er Cowboy 4 og 4ST fra det belgiske elcykelfirma, der blot hedder… Cowboy.
Cowboy 4 ser ikke blot godt ud, men er også et bevis på, at elcykler fremadrettet ikke kun handler om at cykle, men også om at berige brugeroplevelsen med apps og services.
Nogen vil måske kalde det en smart-cykel. Cowboy kalder det selv for en "connected electric bike".
Et eksempel på en moderne Cowboy-brugeroplevelse er, at du automatisk kan låse cyklen op, blot ved at nærme dig den med din telefon i lommen. Det fungerer altså i grove træk som låsen på en Tesla.
Selvom cyklen naturligvis bare kan køres som en almindelig elcykel, så er din telefon tiltænkt en central rolle.
Telefonen monteres på styret i et særligt "cockpit", hvor den også oplader trådløst, mens du cykler.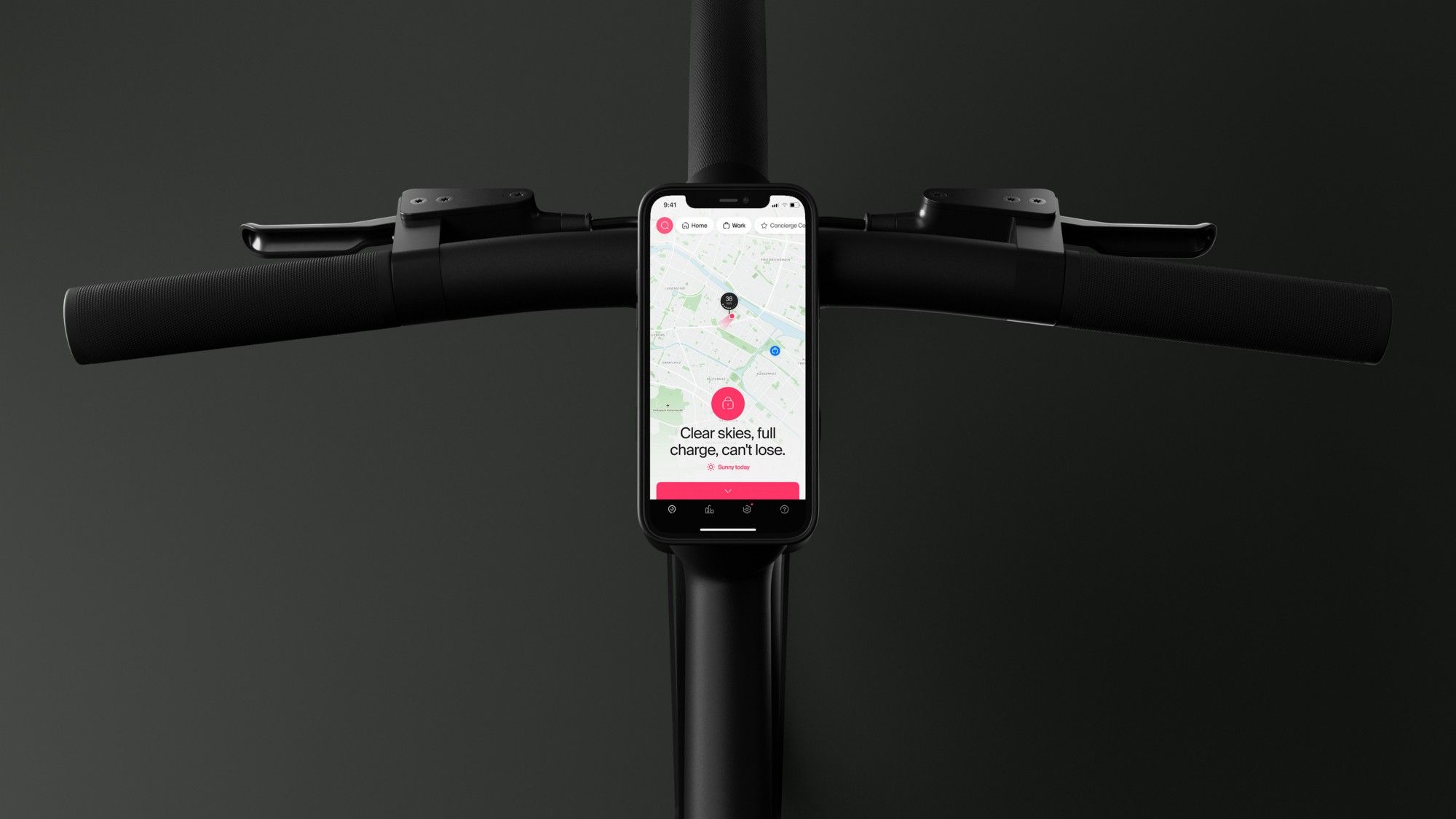 Den tilhørende app kommer med en række nyttige funktioner. Fra statistik over alle dine cykelture, til vejrudsigter inden du kører om morgenen, og trin-for-trin navigation hvis du har brug for at finde vej.
Appen kan også blot bruges til at vise din hastighed, hvor langt du har kørt, og hvor længe du har været på cyklen. Med andre ord, er den designet til os, der godt kan lide data.
Desuden kommer appen med en række sikkerhedsfeatures.
Fx (siger Cowboy) kan telefonen selv ringe efter hjælp, hvis du styrter på din cykel. Skulle cykeltyven være på spil, kan du også spore din cykel via den indbyggede GPS-tracker.
Det måske stærkeste designelement er, hvordan batteriet elegant er integreret i stellet. Det kan dog let afmonteres, så du kan oplade det indenfor.
Cowboy 4 har motoren monteret i baghjulet, hvilket betyder, at du bliver "skubbet" frem. Den har dog ikke den længste rækkevidde — cirka 70 kilometer på en opladning.
Cyklen kommer som nævnt også i en 4 ST udgave (det nogen ville kalde en kvindemodel), hvor man stiger på gennem stellet og sidder mere tilbagelænet.
Den kunne jeg i særdeleshed personligt godt være af, da jeg mest cykler i byen, og godt kan lide en mere afslappet cykelstil.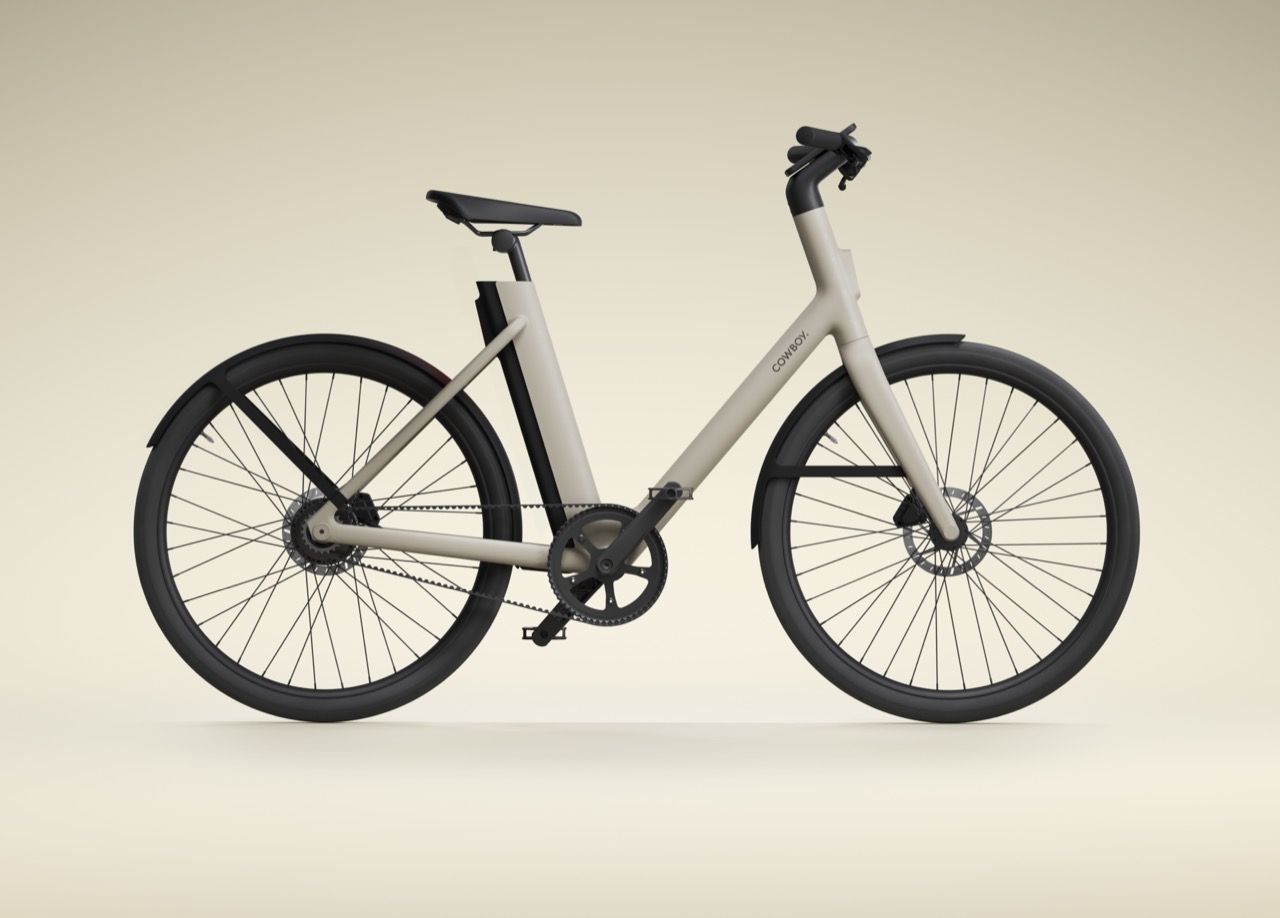 De første udgaver af Cowboy 4 bliver leveret til efteråret, men kan forudbestilles nu.
Den dårlige nyhed er, at cyklerne ikke umiddelbart leveres til Danmark.
Cowboy-cyklerne kan dog både prøvekøres og købes i Kiel, så hvis du ikke har noget imod at tage et smut til Nordtyskland, så er det i hvert fald en mulighed.
---
Cowboy 4 og ST4:
Pris: 2.490 euro
Batteri: 504 Wh
Distance: op til 70 kilometer
Vægt: 18,9 kg
Moment: 59Nm
---

2. VanMoof S3 & X3
Cowboys nok største konkurrent er hollandske VanMoof og deres to modeller S3 og X3.
Både designsproget (på herrecyklerne) og de avancerede funktioner er relativt ens til Cowboy.
Men der er særligt en ret markant forskel: Du kan ikke tage batteriet af VanMoof-cyklerne, da det er fast integreret i stellet.
Det giver cyklen et virkelig rent look. Men omvendt gør det det mere besværligt at oplade batteriet, da du enten er nødt til at lade cyklen på gaden eller i carporten eller tage den med indenfor.
For nogen er det nok en dealbreaker, og jeg kunne forestille mig, at det vil være noget, det hollandske firma vil ændre i en kommende model.
VanMoof har dog for nyligt udviklet en powerbank, som let kan af- og påmonteres cyklen, så man kommer udenom problemet med opladning udendørs.
Samtidig kan powerbanken give op til 100 kilometers ekstra rækkevidde. En særlig fed feature ved VanMoof er, at man kan tilføje sin cykel inde i Apples 'Find' app.
Det vil sige, at du kan lokalisere din cykel, hvis den skulle blive væk, på samme måde som hvis du har mistet din telefon eller en af Apples nye AirTags.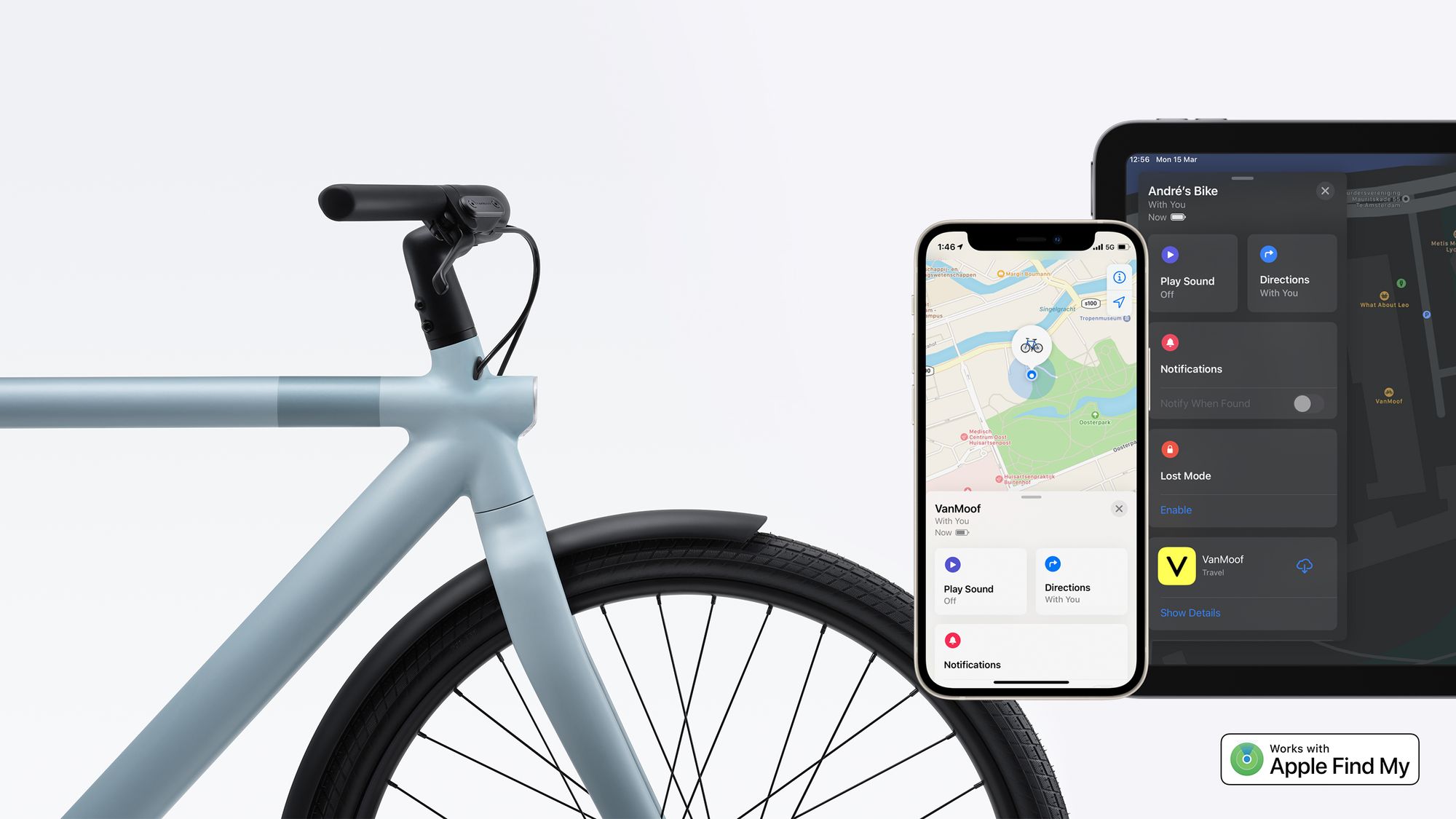 VanMoof tilbyder også en særlig tyverisikrings-service.
Bliver din cykel stjålet, og finder de den ikke indenfor 14 dage, så får du en cykel magen til den, du har fået stjålet.
Igen er det eksempler på, hvordan elcyklen er ved at udvikle sig til en regulær gadget, og hvordan innovative services er med til at bringe elcykeloplevelsen (og indtjeningen) til det næste niveau.
VanMoofs app har ligesom Cowboys et strømlinet design og en række data-features, så du kan holde styr på dine cykelture.
Desuden har cyklen et simpelt digitalt display på stellet, der blandt andet viser, om din cykel er låst eller ej.
Cyklen afspiller samtidig en lyd, for at indikere når den er låst, eller bliver låst op — og en endnu højere og irriterende lyd, hvis nogen prøver at stjæle den.
Displayet kan også vise, hvor meget batteri der er tilbage, og hvor hurtigt du kører.
Motoren på S3 og X3 er monteret i forhjulet og "trækker" dig således frem. Det giver altså en anden køreoplevelse end Cowboy.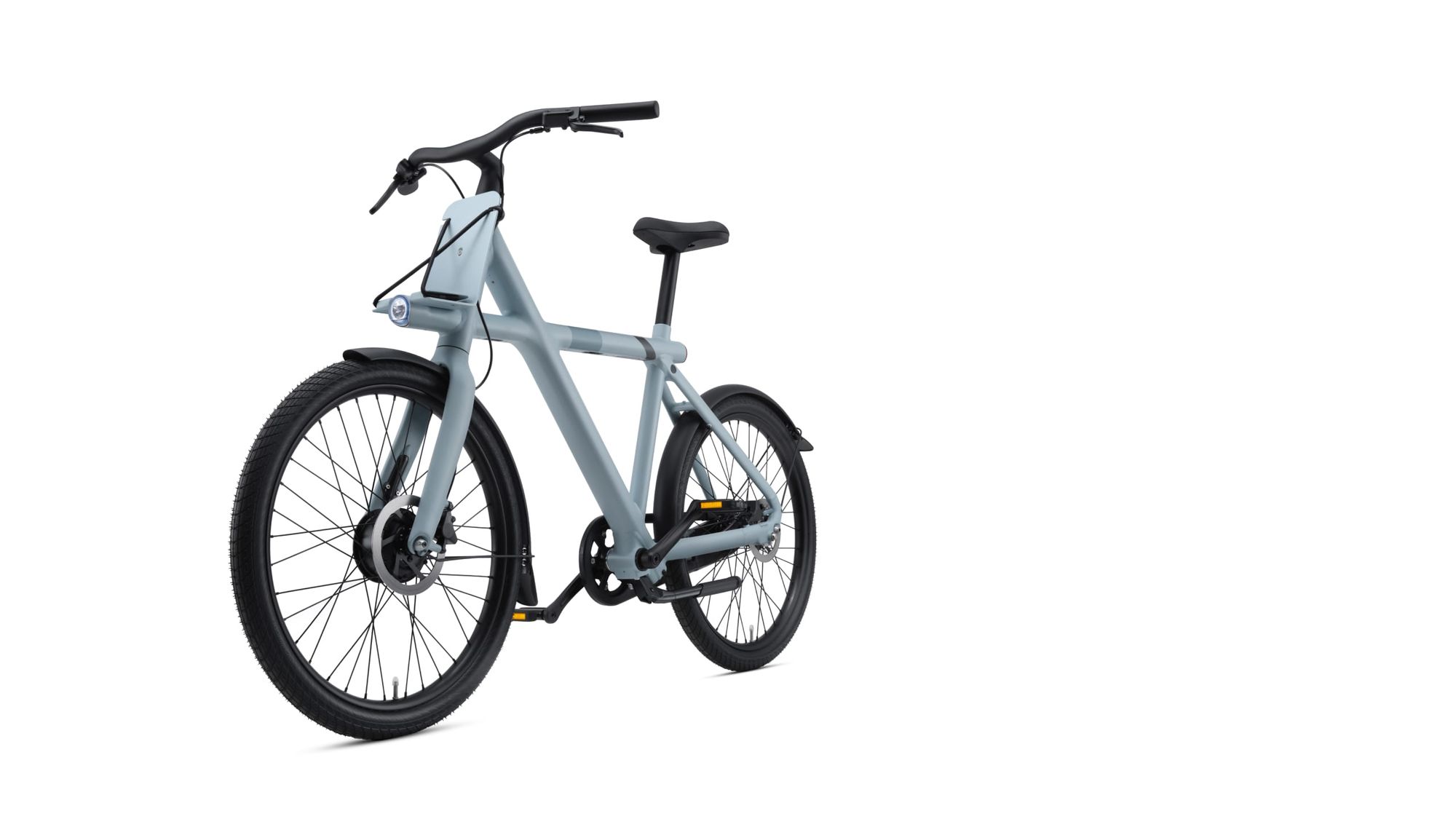 VanMoof har netop udvidet antallet af lande, de shipper til. Herunder sender de nu til Danmark.
Det skal dog nævnes at S3 og X3 har været på markedet i over ét år nu, så det er muligt at nye, opgraderede udgaver er på trapperne.
---
VanMoof S3 & X3:
Pris: 2.198 euro
Batteri: 504 Wh
Distance: 60-150 kilometer
Vægt: 21 kg
Moment: 59Nm
---

3. Veloretti Elelctric Ivy og Ace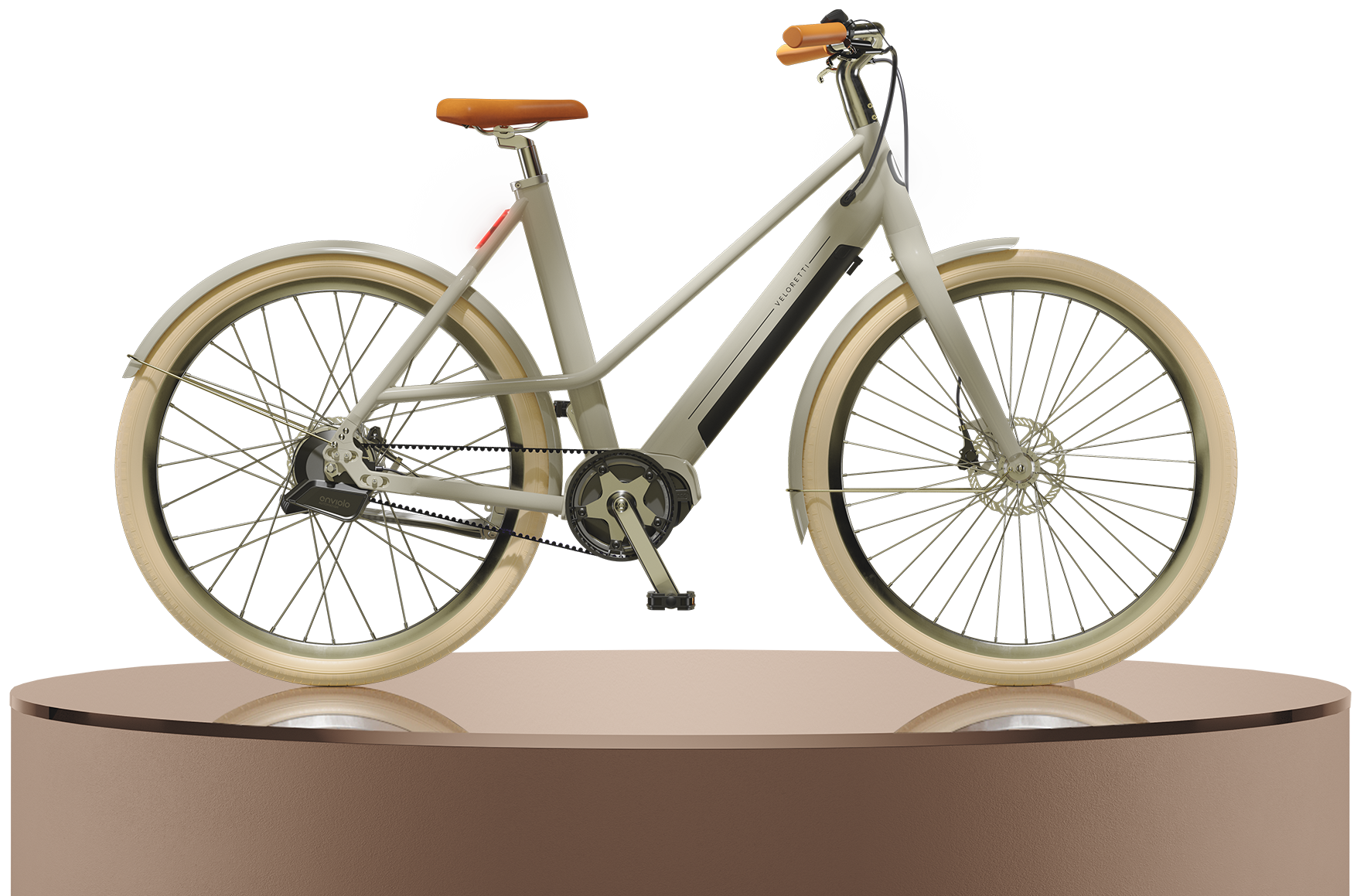 Mens både Cowboy og VanMoof har været med til at definere, hvordan forbundne elektriske cykler skal designes, så har hollandske Veloretti indtil nu kun produceret traditionelle cykler.
Men nu er tiden kommet til de første elektriske Velorettier, som har fået navnet Electric Ivy og Electric Ace.
Særligt kvindemodellen Ivy har et langt mere retro-look end Cowboy og VanMoof. Men bag det ydre gemmer der sig også hos Veloretti topmoderne elcykler.
Veloretti har i modsætning til de to andre placeret motoren i midten ved pedalerne, men ligesom hos Cowboy har de et trinløst gear, hvor du får motorhjælp afhængigt af, hvor hårdt du træder.
Ligeledes er den klassiske oliefedtede cykelkæde på Veloretti (som hos Cowboy) smidt ud, til fordel for en carbon-rem.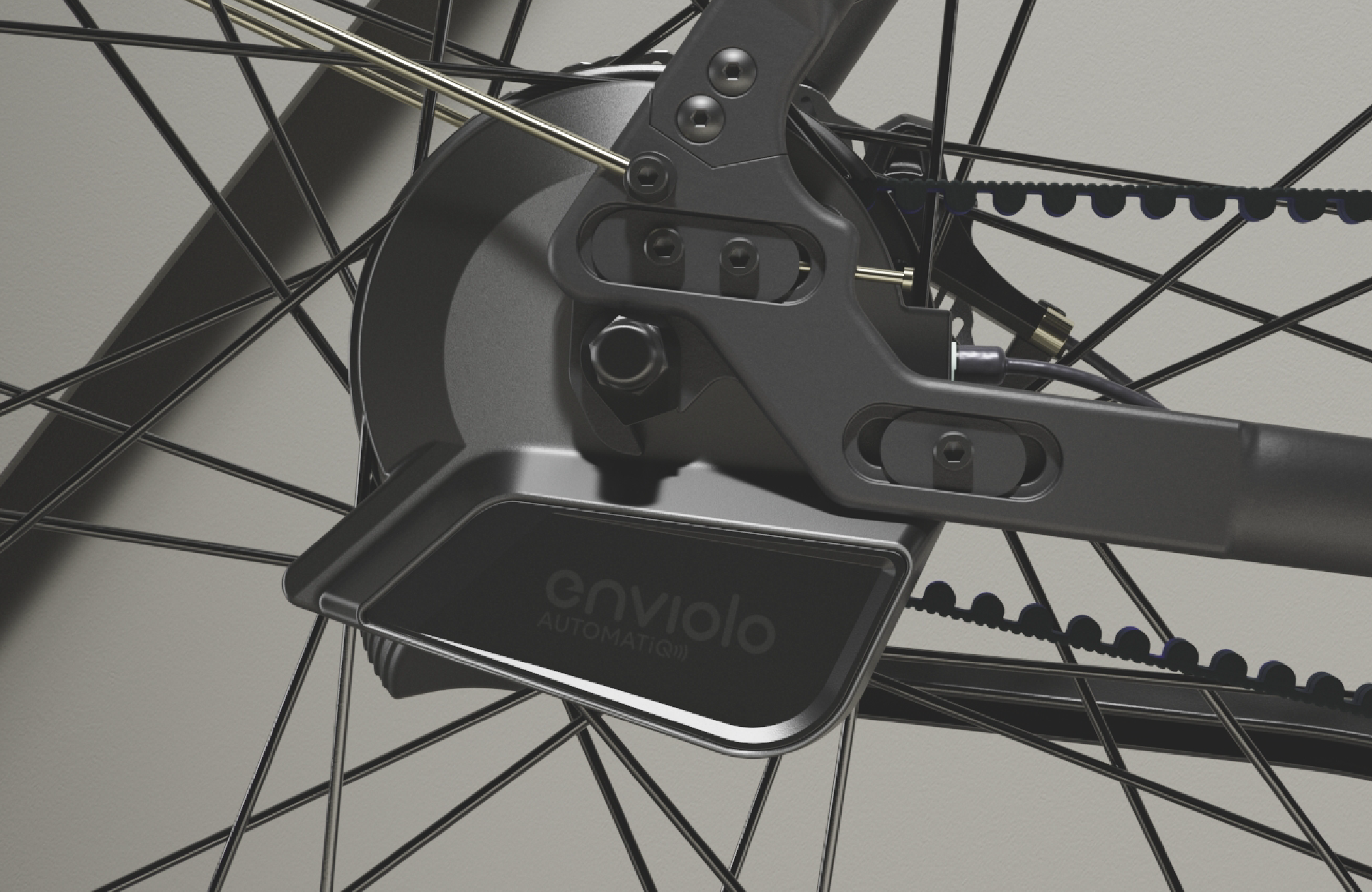 Velorettis elcykler kan også forbinde til din telefon, og du får også her GPS-tracking, understøttelse af Apples Find app, navigation og et dashboard med oversigt over dine cykeldata.
I bedste moderne elbil-stil kan cyklen modtage over-the-air opdateringer, så nye funktioner kan tilføjes efter køb via en integreret 4G-forbindelse.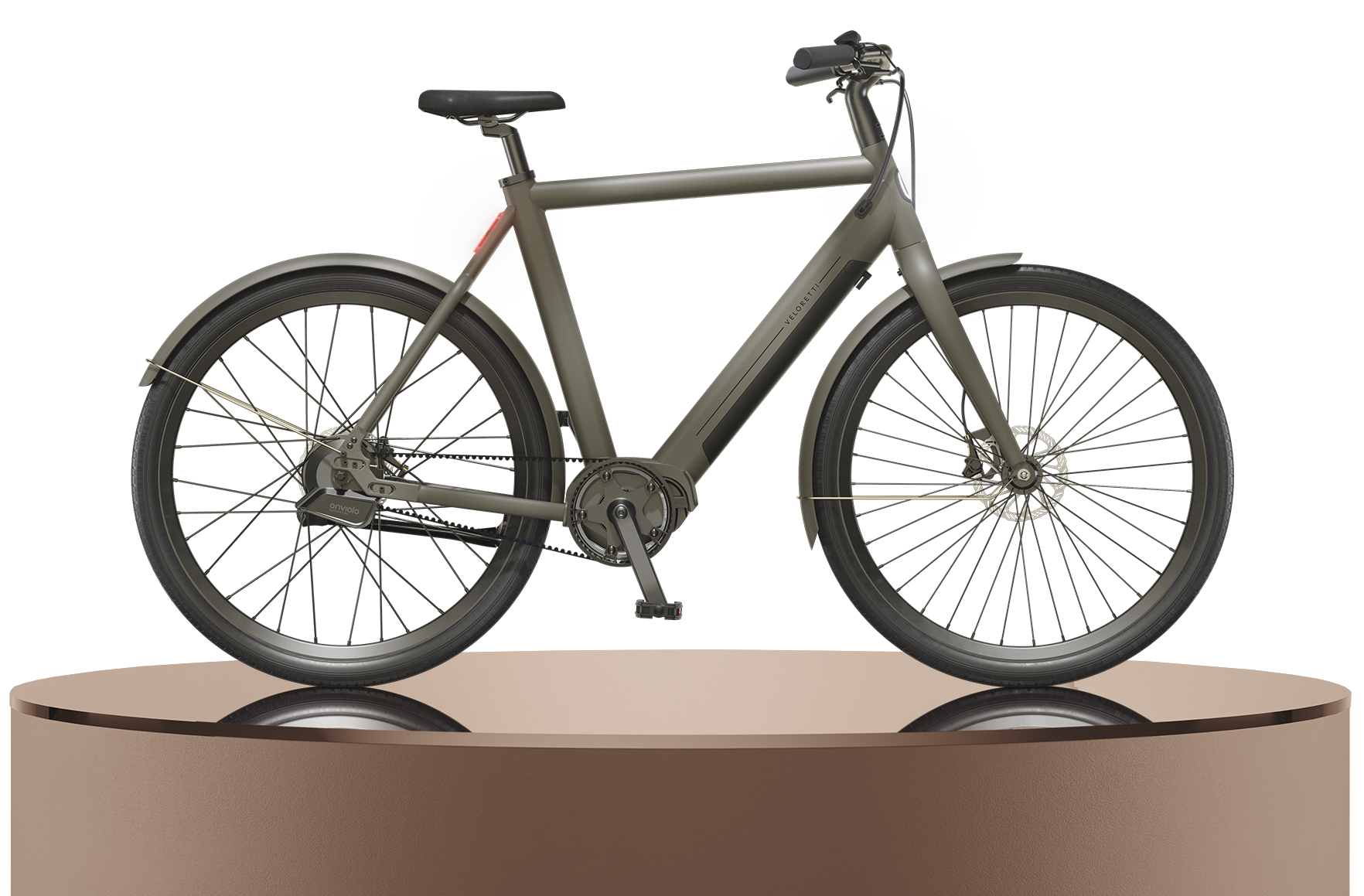 Veloretti har dog særligt et es i ærmet, de to andre cykler ikke har.
På styret er der integreret en lille skærm, der forbinder til din telefon via Bluetooth. Det betyder, at du kan beholde telefonen i lommen og fx alligevel få letlæselige vejvisninger, mens du cykler.
Ligesom på Cowboy kan Velorettis batterier tages af og oplades indenfor. Fuldt opladt kører Ivy og Ace op til 120 kilometer på en opladning.
Velorettis elcykler bliver til en start kun solgt i Holland, Belgien og Tyskland. Den gode nyhed er, at de nordiske lande står næst på listen over lande, firmaet vil begynde at shippe til.
---
Veloretti Electric Ivy og Electric Ace:
Pris: 2.399 euro
Batteri: 504Wh
Distance: 60-120 kilometer
Vægt: 21 kg
Moment: 65Nm
---
Hvorfor de tre elcykler?
Der findes efterhånden et utal af elcykler på markedet, og det er virkelig nemt at blive totalforvirret, når man prøver at finde frem til den rigtige.
Fælles for de tre cykler, jeg har taget med her, er, at de ikke blot er elektriske. De benytter alle lejligheden til at udvikle apps og services, der gør dem smartere og sjovere for folk (som mig), der godt kan lide at lege med teknologi.
Ligesom med de nyeste elbiler, er det i høj grad sammenspillet mellem software, hardware og din mobiltelefon, der skaber oplevelsen.
Cyklerne er altså i høj grad bygget til nutiden og fremtiden og ikke som en elektrificeret udgave af fortiden.
Design er jo en smagssag. Men jeg synes, de er mere elegante end de fleste elcykler, man ser i gadebilledet netop nu. Og hvis man punger ud med 17-19.000 kroner for en cykel, gør det altså ikke noget, at man også bliver glad for at se på den.
Vigtigst af alt, så har både Cowboy og VanMoof over en bred kam fået virkelig gode anmeldelser.
Velorettis elcykel er helt spritny, og kun netop sat til salg, men også den har fået høje anprisninger i de første test. Blandt andet siger en af Hollands mest respekterede cykelanmeldere, at den præproduktionsmodel, han har testet, er blandt de tre bedste elektriske cykler, han nogensinde har kørt på.
Jeg venter med spænding på, at alle tre elcykler kommer til Danmark.
---

LINKS TIL LÆSEHESTE
Apple rykker adresselinjen til bunden af Safari på iPhone: Nu fortæller tidligere Google-ansat, hvorfor man droppede det præcis samme design i Chrome
---
VIDEO: Sådan fungerer TikToks algoritme… Wall Street Journal har undersøgt sagen med hjælp fra flere data scientists
---
Googles CEO 'får stress' af at tænke på, hvordan selskabet skal nå sine ambitiøse 2030-klimamål
---
WhatsApp-direktør skyder NSO's forklaring ned: I 2019 blev Pegasus brugt til at udspionere WhatsApp-brugere, der "på ingen måde havde gjort sig fortjent til at blive overvåget"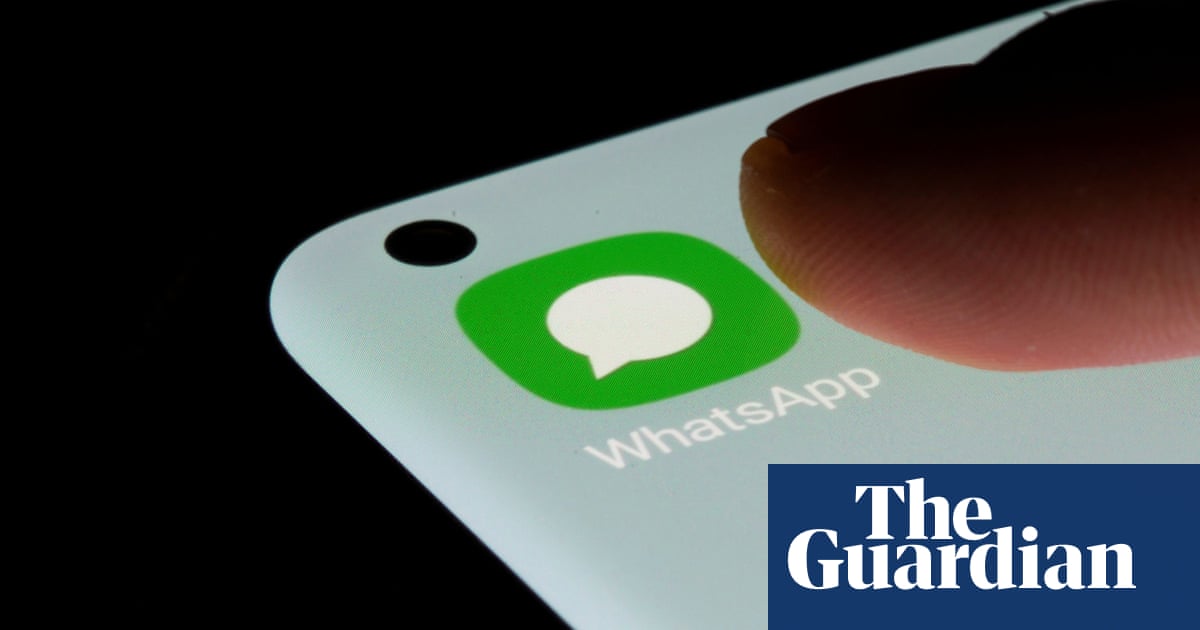 ---
---