Techgiganterne skovler penge ind — trods chipmangel og hjemmearbejde
Techgiganterne leverer kæmpe overskud... igen. Amazon afviser, at de vil tage bitcoin. QR-koder på restauranter kan tracke dig. Facebook gør noget godt(!) og opretter et metaverse-team.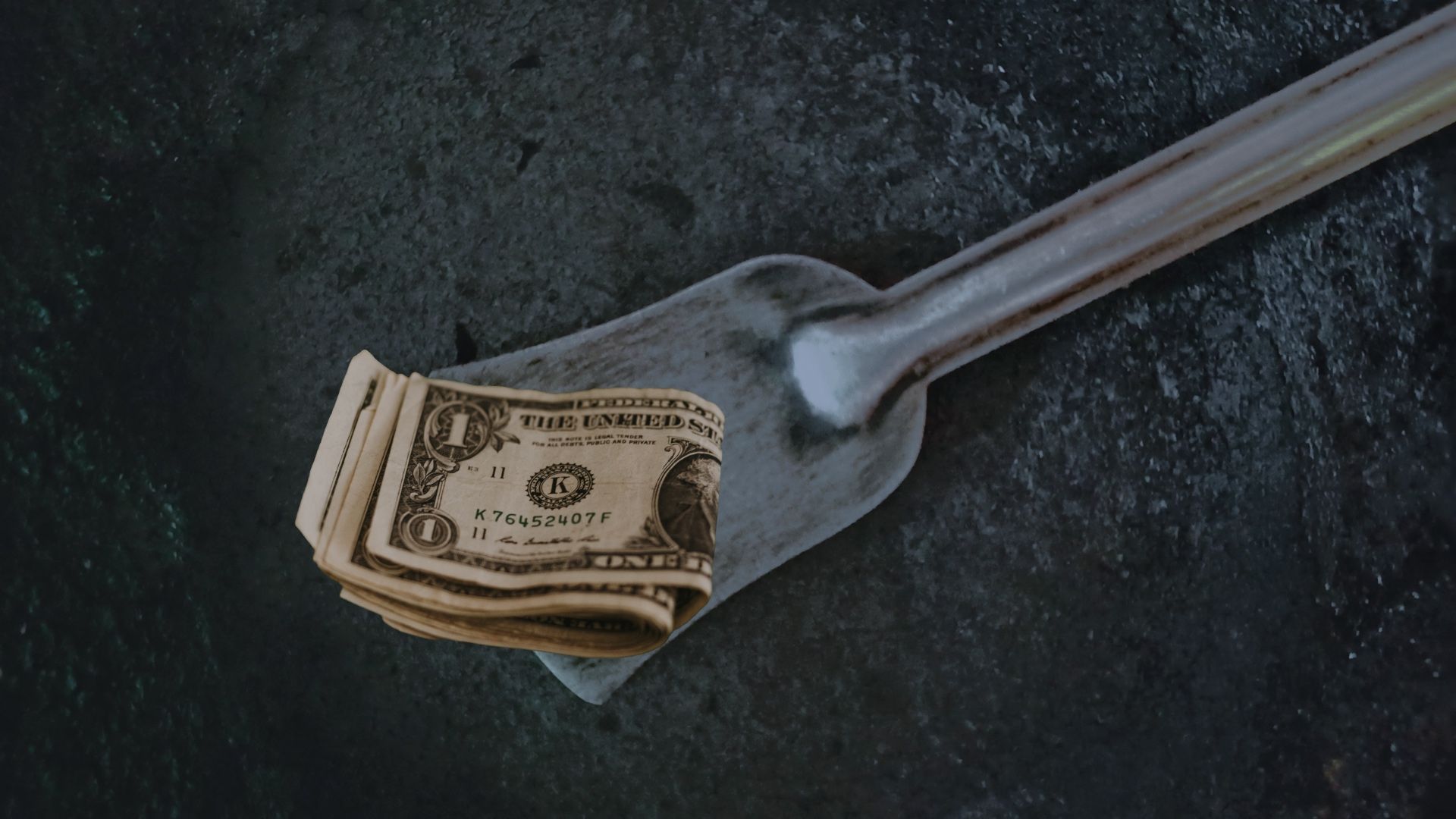 ---

Regnskabsuge: Techgiganterne skovler penge ind trods chipmangel og hjemmearbejde
Techgiganterne fortsætter med at skovle penge ind.
Det har hverken den verdensomspændende chipmangel eller en arbejdsstyrke, der i vidt omfang arbejder hjemmefra, lavet om på.
Apple har netop offentliggjort det seneste kvartalsregnskab, og har for gud ved hvad gang sat ny rekord.
Omsætningen i april, maj og juni var 81,4 milliarder dollars og nettooverskuddet 21,7 milliarder dollars.
Samme kvartal sidste år var de tal henholdsvis 59,7 og 11,3 milliarder dollars.
Selvom der var fremgang indenfor alle Apples produktkategorier, så er det i særdeleshed indtægter fra iPhone, som er steget. Godt 50 procent flere penge genererede Apples vigtigste produkt sammenlignet med samme kvartal året før.
Også omsætningen i kategorien Services er steget ganske betragteligt.
17,5 milliarder dollars fik Apple i kassen fra salg af apps, musik, serier og diverse abonnementer, hvilket ikke blot er en ny rekord. Det gør også Services til den med afstand næststørste indtjener efter netop iPhone.
De tre andre kategorier Mac, iPad og Wearables, Home and Accessories tjente hver især i omegnen 7-9 milliarder dollars.
Tim Cook noterede desuden, at iPad havde den bedste indtjening i næsten 10 år, og at Mac havde sit bedste juni-kvartal nogensinde.
Apples kassemester, CFO Luca Maestri, advarede dog om, at manglen på chips kan få indflydelse på næste kvartals regnskab, særligt i forhold til salget af iPhone og iPad.
---
Microsoft har også offentliggjort sine kvartalstal. Og selvom de ligeledes bliver ved med at høste penge i en rasende fart, så kradser chip-krisen lidt mere i Redmond.
Indtjeningen fra firmaets Surface-computere er faldet med 20 procent sammenlignet med samme kvartal sidste år, hvilket ifølge Microsoft delvist skyldes chipmangel.
Som altid er Microsofts server- og cloudservices den store pengemaskine, og det område som vokser mest.
34 procent steg indtægterne indenfor denne kategori. Azure alene voksede med 51 procent sammenlignet med kvartalet året før.
Samlet set har Microsoft dog ikke noget at være kede af.
Omsætningen i kvartalet var 46,2 milliarder dollars og overskuddet 16,5 milliarder dollars. Det er en stigning på henholdsvis 21 procent og 47 procent sammenlignet med samme kvartal 2020.
---
Hos Google er der også fest og glade dage.
Google — eller rettere sagt moderselskabet Alphabet… åh, det er så besværligt, kan de ikke bare blive til Google igen — kunne ligeledes fremvise et særdeles opløftende regnskab.
61,9 milliarder lød omsætningen på, hvilket er en stigning på voldsomme 62 procent sammenlignet med samme kvartal sidste år.
Nettooverskuddet blev 18,5 milliarder dollars.
Reklamer er som bekendt, det Google lever af. 50,4 milliarder af firmaets indtægter kom fra annoncer.
Kategorien Other — som blandt andet indeholder Googles hardwareprodukter og Play Store — kravlede op på 6,6 milliarder dollars.
Google Cloud havde en omsætning på 4,6 milliarder dollars, men gav faktisk et underskud på bundlinjen efter udgifterne var trukket fra.
Det samme gjorde sig gældende for kategorien Other Bets, som blandt andet indeholder Googles fremtidssatsninger.
Selvom Googles omsætning og overskud altså var et kæmpe fremskridt sammenlignet med samme kvartal sidste år, så var Google faktisk den eneste af techgiganterne der havde et (realtivt) sløjt juni-kvartal i 2020.
---
Vi slutter denne regnskabsrunde hos Tesla, der også netop har fremlagt sine seneste salgstal.
Tesla satte ny salgsrekord med over 200.000 biler leveret fra april-juni.
Omsætningen var på 11,9 milliarder dollars, hvilket næsten er en fordobling sammenlignet med samme kvartal 2020. Overskuddet var på 1,1 milliarder dollars.
Firmaets investering i bitcoin kostede dog et minus på 23 millioner dollars.
Elon Musk havde samtidig et par interessante oplysninger om, hvordan elbilfirmaet navigerer igennem chipmangel-krisen.
Hvor flere andre bilfirmaer har sat produktionen i bero, så har Tesla indkøbt nye typer chips, de ikke normalt bruger.
Ifølge Musk har det betydet, at de i flere omgange har måtte omskrive deres software fra bunden, for at kunne benytte den anderledes chiptype.
Det drejer sig blandt andet om chips, der styrer airbags og sikkerhedsseler i bilerne.
Den globale chipmangel-situation, som Elon Musk kaldte for "stadig ret alvorlig", kommer således forventeligt til at få indflydelse på Teslas salg de kommende kvartaler.
Musk benyttede i øvrigt lejligheden til at sende en verbal giftpil efter Apple, da han forklarede, hvorfor han vil åbne Teslas (indtil videre lukkede) ladenetværk til folk, der kører i andre elbiler.
- Vi ønsker at understrege, at vores mål er at støtte den bæredygtige energis indtog. Det er ikke at skabe en walled garden og bruge den til at tromle vores konkurrenter, som nogle virksomheder gør, lød det fra Musk inden han lavede et falsk host indeholdende ordet "Apple".
---
1. Amazon afviser: Ikke på vej til at acceptere bitcoin som betalingsmiddel
Bitcoin-kursen har efter en lidt sløj periode taget et nyt hop opad siden mandag.
Grunden skal ikke mindst findes i en rapport, som citerer en unavngiven insider for, at Amazon skulle have planer om at acceptere bitcoin som betalingsmiddel inden årets udgang.
Men det afviser en talsperson fra Amazon nu officielt overfor Reuters:
- På trods af vores interesse for området, så er den spekulation, som er opstået omkring vores specifikke planer for kryptovalutaer, ikke sand.
Rygterne om den nært forestående introduktion af bitcoin skyldes også, at Amazon har slået et job op, hvor man søger en digital currency and blockchain product lead.
Selvom rygterne altså er blevet skudt ned, har bitcoin (indtil videre) holdt sin kurs på omtrent 40.000 dollars.
---

2. QR-koder på restauranter kan potentielt tracke dig
Mange restauranter har gennem Corona-tiden erstattet fysiske menukort med QR-koder. Og visse steder kan man også bestille sin mad direkte gennem den side, der åbnes.
Men privatlivsforkæmpere advarer i en artikel i New York Times om, at det kan være startskuddet på en øget tracking af vores gøren og laden i den fysiske verden.
Lucy Bernholz, direktør for Stanford University's Digital Civil Society Lab kalder QR-koder "et vigtigt første skridt, som får din oplevelse i det fysiske rum, uden for dit hjem, til at føles som at blive tracket af Google på din skærm."
Denne betragtning deles af Jay Stanley, som er senior policy analyst hos American Civil Liberties Union:
- Folk forstår ikke, at når de bruger en QR -kode, aktiveres hele online-tracking-apparatet.
Han advarer mod, at din offline aktivitet, hvor du blot sidder og nyder et måltid, vil blive "en del af onlineannoncerings-imperiet".
Selvom det kan lyde paranoidt, så er det bestemt ikke uden grund.
Sarah Cucchiara, som er senior vice president hos marketingsfirmaet BrandMuscle, siger til NY Times om introduktionen af QR-menuer:
- Med traditionelle medier kan du estimere, hvor mange mennesker der har set et reklameskilt eller en reklame på tv, men du ved ikke, hvordan folk faktisk interagerede med reklamen. Med QR-koder kan vi få rapporter på alle scanninger, forklarer hun.
Mere interesseret? Så læs hele artiklen hos New York Times.
---

3. Facebook vil begrænse tracking af børn — og opretter et metaverse-team
Vi slutter dagens rundtur hos nogen der kender alt til tracking, nemlig vores "venner" fra Facebook.
Firmaet har netop søsat et par sjældent fornuftige tiltag.
Fremover vil Facebook ikke længere give annoncører mulighed for at målrette deres reklamer til unge under 18 år, baseret på deres interesser eller besøg på andre hjemmesider.
I stedet vil de alene kunne basere annonceringen på de unges alder, køn og lokation.
De nye regler gælder for alle Facebooks platforme.
Samtidig vil alle nye Instagram-konti, der bliver oprettet af unge under 16 år, som standard blive sat til privat.
Det vil sige, at andre ikke kan se den unges opslag, hvis de ikke følger vedkommende. Fremmede kan derfor heller ikke kommentere på opslag eller sende private beskeder.
Ønsker en ung Instagram-bruger, at kontoen skal være offentlig, kan de selv ændre det.
---
I et helt andet Facebook-univers oplyser Mark Zuckerberg (i forlængelse af sine udtalelser i sidste uge), at Facebook vil oprette et dedikeret metaverse-team.
For lige hurtigt at ridse op, hvad der menes med metaverse, har Zuckerberg selv forklaret det således:
"Du kan tænke på metaverse som et legemliggjort internet, hvor du i stedet for bare at se indhold - befinder dig i det."
Det nye metaverse-team vil blive placeret under Facebook Reality Labs, som Andrew Bosworth er chef for.
Boz, som han også blot kaldes, beskriver ambitionen således:
"I dag kan Portal (Facebooks smart display, red) og Oculus (Facebooks VR-briller, red) teleportere dig ind i et rum med en anden person, uanset fysisk afstand, eller til nye virtuelle verdener og oplevelser."
"Men for at opnå vores fulde vision for 'the Metaverse' skal vi også bygge bindevævet mellem disse rum - så du kan fjerne fysikkens begrænsninger og flytte mellem dem med samme lethed som at flytte fra et rum til et andet i dit hjem."
Bare lige så du ved, hvad der (måske) venter dig i en ikke så fjern fremtid.
---

LINKS TIL LÆSEHESTE
Storbritannien bekymret: Internetsatellitter kan komme i vejen for hinandens signaler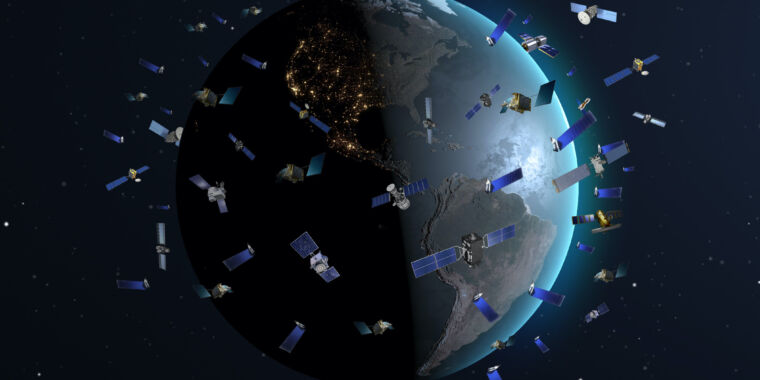 ---
Er den seneste iOS-opdatering 14.7.1 relateret til Pegasus?
---
Hi Ziggy: Alexa får en maskulin pendant
---
Foldetelefon læk 1: Microsoft Surface Duo 2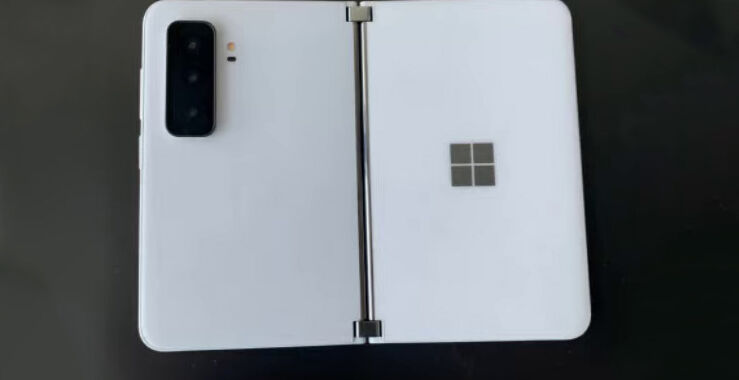 ---
Foldetelefon læk 2: Samsungs Fold 3 og Z Flip 3
---