Trump og de sociale mediers antidemokratiske hovedværk
De sociale medier er mere end medskyldige i at have skabt det monster, som Trump har orkestreret.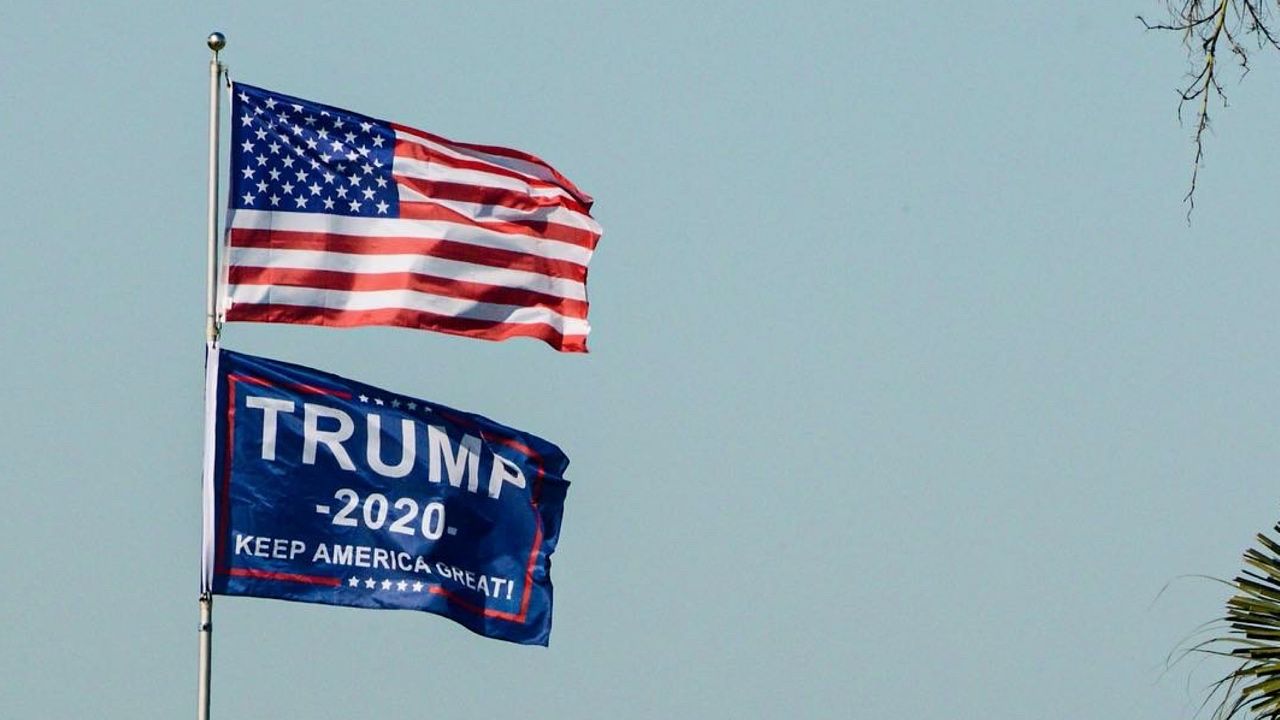 ---

Trump og de sociale mediers antidemokratiske mesterværk
Trumps præsidentperiode kunne næste ikke slutte med andet end et brag.
Hos DR rapporterer USA-korrespondent Lillian Gjerulf Kretz om, hvordan hun på første hold oplevede de mange vrede Trump-supportere, der i går stormede Kongressen.
Rubrikken på artiklen er: "Trump har skabt det monster, der blev sluppet fri i Washington"
Men den mere retvisende rubrik, set fra mit bord, er "Trump og de sociale medier har skabt det monster, der blev sluppet fri i Washington".
De scener vi så i går, er i høj grad Facebook, YouTube og Twitters værk.
Særligt de tre har lagt platform til Trumps mesterværk: mobiliseringen af millioner af vrede amerikanere og udbredelsen af konspirationsteorier, misinformation og usandheder om stort set hvad som helst — og de seneste par måneder i særdeleshed udbredelsen af idéen om, at valgresultatet er snyd, fup og fidus.
Trump har bedre end nogen anden formået at bruge sociale medier som et direkte talerør, der har gjort ham (delvist) uafhængig af traditionelle medier. Alt hvad han skriver står uimodsagt.
Men måske endnu værre, så bliver alt hvad han postulerer samlet op fra hans Twitterprofil og båret direkte videre ind i de traditionelle medier, hvor han altså kan orkestrere dagsordenen, uden at skulle stille op til kritiske spørgsmål.
Både Facebook, YouTube og Twitter har trods alt reageret på det seneste døgns begivenheder.
Facebook har fjernet en Trump-video, fordi han opildner demonstranterne, og præsidenten har fået 24 timers karantæne fra at publicere på Facebook og Instagram.
Twitter har givet Trump 12 timers karantæne og truer med at lukke hans konto for altid, hvis han ikke sletter tre kontroversielle opslag, hvor han endnu engang gentager sine påstande om valgsvindel.
YouTube har ligeledes fjernet Trumps video med begrundelsen, at den spreder falsk information om valgresultatet.
Men det er for lidt og for sent. Billederne fra Kongressen i går viser med al tydelighed, hvilket monster de sociale medier er mere end medskyldige i at have skabt.
Det er deres algoritmer, som i årevis har været med til at radikalisere folk, og som forstærker det forvrængede verdensbillede, som Trump, QAnon og andre maler — for Trumps vedkommende ofte med STORE BOGSTAVER og i snapshots på maksimalt 280 tegn. Jo flere gange folk reagerer, liker og deler den type indhold, jo mere af samme slags serverer algoritmerne foran dem, indtil deres feed til sidst er fyldt af det.
Set fra Donald Trumps synspunkt — og måske endda fra et demokratisk — så er hele Trumps præsidentskab et levende bevis på, at de sociale medier giver en stemme til folk, der ellers ville være blevet lukket ned af de gamle gatekeepere i form af de traditionelle medier.
New York-matadoren var givetvis aldrig kommet i nærheden af at blive valgt, hvis det ikke havde været for sociale medier og dermed Trumps mulighed for at bypasse traditionelle mediers kontrol med, hvem de giver taletid.
Det kunne man godt anskue som en sejr for demokratiet, og det er formentlig det, Mark Zuckerberg siger til sig selv, når han prøver at forsvare det monster, han har skabt.
Men når Mark Zuckerberg og hans kolleger hos Twitter og YouTube kigger sig i spejlet her til morgen, så kan de ikke undgå at se, at det er deres værk, deres algoritmer, og deres manglende stillingtagen til hvad de vil tillade på deres platforme, som parret med Donald Trumps løgne, vrangforestillinger, racistiske ytringer og direkte opfordring til vold, ultimativt har givet liv til det antidemokratiske monster, der blev sluppet fri i Washington i går.
Casey Newton, som dækker krydsfeltet mellem tech og demokrati, opfordrer de sociale medier til at lukke Donald Trumps konti her og nu.
Det er der sikkert god grund til. Men det afhjælper bare ikke det bagvedliggende problem, at de sociale mediers algoritmer — som Googles tidligere bestyrelsesformand, Eric Schmidt, for nyligt kaldte en idiotforstærker — er så meget ude af kontrol, at de er med til at destabilisere vores demokrati.
Hvis det skal ændre sig fremadrettet, skal der ske helt andre og mere dybdegående ændringer.
Desværre kommer det næppe til at ske indefra hos Zuckerberg og Co. Så det eneste middel, der er tilbage, er lovgivning og regulering.
---

1. Facebooks smart-briller er lige på trapperne
Jeg nåede tidligere på ugen at udnævne smart-briller til et af de fænomener, vi vil se i 2021.
Dog var jeg noget usikker på, om de digitale briller for alvor ville nå at komme på markedet i år, eller om de måske bare ville blive præsenteret.
Blækket på min computerskærm var dårligt tørt, før Facebooks hardware chef, Andrew Bosworth, udtalte til Bloomberg at deres "smart glasses" vil komme "før, snarere end senere" i 2021, uden dog at sætte en præcis dato på.
Som jeg også nævnte i mine forudsigelser for 2021, så er der ikke tale om Augmented Reality — altså briller hvor du blander et virtuelt univers med virkeligheden — men derimod om briller der kan vise information og måske endda skyde foto og video.
Andrew Bosworth holder kortene tæt til kroppen om Facebook-brillernes funktionalitet, som han ikke ønsker at overhype. Men han siger, at det er meget bevidst de kalder dem smart-briller og ikke augmented reality.
Det eneste Facebooks hardware-chef vil sige om brillernes funktionalitet er, at ambitionen er at skabe mere nærhed, og han giver følgende eksempel om forældre, der optager video af deres børn i en sjov episode.
"Når du har samlet telefonen op, har du sandsynligvis misset den (episoden du vil optage, red). Og hvis ikke, ser du sandsynligvis den virkelige begivenhed gennem din telefon. Hvis du har den rigtige teknologi, kan du undgå det, siger Bosworth.
Facebook har mere end 6.000 ansatte der arbejder på hardware, AR og VR.
Som jeg også nævnte i mandags, så arbejder Google og Apple ligeledes på smart-briller.
De seneste dages rygter fra kilder der er tæt forbundet til produktionskæden i Asien, indikerer at Apples brille-prototype er godt på vej. Dog er der noget uenighed om, hvorvidt de vil komme på markedet i år eller i 2022.
---

2. Ny app kan forbedre lærerens Zoom-undervisning
I disse Zoom-skoletider kan det være ganske besværligt for læreren at dele andet end dokumenter, der ligger på computeren.
Særligt for de mindste elever kan det være en stor fordel, hvis læreren kan tegne og skrive opgaver på samme måde, som de gør på en normal tavle.
Det får de nu mulighed for ved hjælp af den gratis app Overviewer, som virker på både iPhone og iPad.
Konceptet er det simple, at du i stedet for at vise din skærm i en Zoom-samtale (eller Teams eller hvad du nu bruger) vælger din telefons skærm, som den du vil dele.
Telefonen kan så sættes på et stativ eller lægges på en stak bøger, og pege kameraet ned mod bordet, hvor læreren så kan skrive eller tegne på et stykke papir, som eleverne kan se på deres skærm.
Overviewer-appen, som er ganske gratis, er udviklet af en mand ved navn Charlie Chapman, hvis kone er børnehavelærer, og som havde brug for et bedre værktøj end den indbyggede kamera-app til at undervise 5-6 årige børn.
Bland andet har Chapman gjort det muligt at rotere kameraet, så billedet vises i bredformat, samtidig med at billedet er helt tømt for de kontrolknapper der ville blive vist, hvis du blot deler iPhones skærm med kameraappen åben.
Se denne video af, hvordan appen fungerer og del den med en lærer, der kunne have gavn af et ekstra værktøj i Zoom-undervisningen.
---

3. Facebook i 180 graders vending: WhatsApp-brugere tvinges til at dele (endnu flere) data med moderskibet
Der er godt nok meget Facebook i dag, men vi kommer ikke udenom om seneste nyt i Mark Zuckerbergs forsøg på at kombinere data på tværs af alle Facebook-ejede apps.
WhatsApp-brugere vil fremover være tvunget til at dele endnu flere data med Facebook-moderskibet, hvis de ønsker at kunne blive ved med at bruge appen.
De nyeste vilkår for brug af den populære kommunikations-app betyder, at WhatsApp-brugerne skal give tilladelse til at deres telefonnummer, identifikation af mobiltelefon, IP-adresse, og information om hvordan brugeren interagerer med andre (inklusive firmaer) må gives videre til Facebook. Faktisk fremgår det, at alle de data, WhatsApp indsamler, kan videregives til både Facebook og firmaets andre underselskaber.
De opdaterede regler er i direkte modstrid med, hvad Facebook lovede, da de fik tilladelse til at købe WhatsApp i 2014 for omkring 100 milliarder danske kroner.
Dengang forsikrede de, at WhatsApp-brugerens data ville forblive fuldstændig adskilt fra Facebooks.
Dette løfte er Mark Zuckerberg for længst løbet fra, da han i 2019 gjorde det klart, at han ville gøre det muligt at kommunikere på tværs af Instagram, WhatsApp og Messenger og i det hele taget integrere de forskellige platforme.
Alligevel er det bemærkelsesværdigt, at Facebook netop nu, mens monopolretssagerne skyller ind over firmaet, vælger at stramme skruen for deling af data på tværs af deres platforme endnu mere.
Som vi tidligere har skrevet i Techliv, virker det til, at det er en bevidst strategi, at sammenkøre systemerne så meget, at det bliver nærmest umuligt at adskille dem igen, hvis en eventuel dom i en af monpolsagerne vil tvinge Facebook til at udskille WhatsApp og Instagram fra moderselskabet.
---

LINKS TIL LÆSEHESTE
---
99,9 procent: Japansk ansigtsgenkendelse genkender dig, selvom du bærer maske.
---
Say WHAT? Amazon giver gratis podcast væk — helt gratis. Du sparer 8,95 dollar 🙄
---
Googles-bilfirma Waymo dropper termen selvkørende (for at pisse på Tesla): Fremover hedder det 'autonomous driving'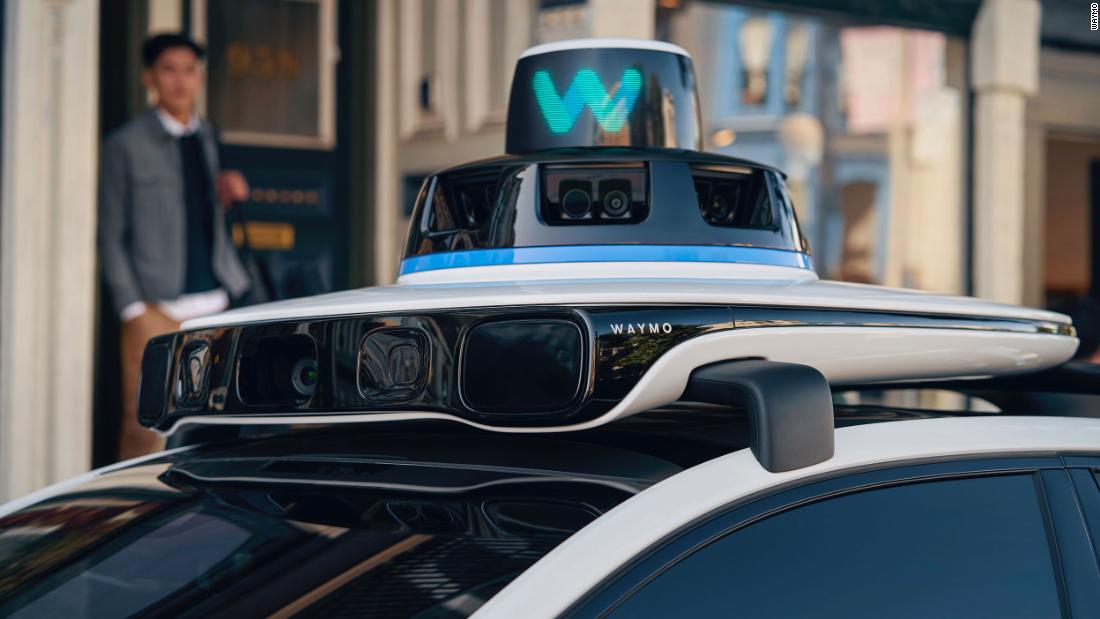 ---
3 år senere: Intel kopierer Apples FaceID
---
Udviklere forsøger desperat at snog sig udenom Apples nye, stramme privatlivskrav, som kræver accept fra brugerne, hvis firmaer skal have lov til at tracke deres adfærd på nettet.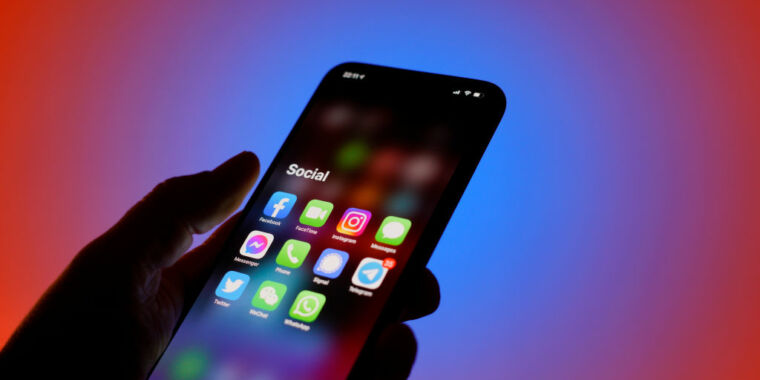 Facebook mener dog, der ikke er nogen vej udenom
---
Følg Techliv — og del med dem du kender...
Del gerne dette nyhedsbrev med folk du kender, der kunne være interesseret i Techliv.
Følg os på sociale medier:
Techliv på Twitter og Facebook | Nicolai på Twitter | Anders på Twitter
---