De første foldetelefoner er svaret på ingenting
God onsdag,
Teknologiens verden er forunderlig.
Den oser af kreativitet og drømmen om at skabe noget bedre, vildere, hurtigere, nyt og anderledes.
Samtidig er teknologien smurt ind i så meget big business, at det kan være svært at få øje på, hvad der betyder noget, fordi den ofte kommer indpakket i så mange lag marketings-gavepapir, at man næsten ikke kan komme ind til kernen.
Sjældent er det mere sandt end når man ser en produktlancering fra de sydkoreanske mobilkonger Samsung. Og det er netop, hvad jeg har gjort.
Jeg så den nye 6,7 tommer store folde-telefon Flip Z blive præsenteret, men iført et PR-kondom så tykt, at ingen kunne mærke noget.
"It changes everything. Shape, size and the very way we use it. It's a statement smartphone for trendsetters and trailblazers. It's like nothing you've ever experienced before. An Icon, a standout smartphone for people who want to stand out."
Cirka heromkring kunne jeg godt mærke, at selvom jeg er rimelig mobilglad, så er jeg næppe kernepublikummet til lige netop denne model...
Anyways, Flip Z kommer med Ultra Thin Glass, der så vidt vides er det første bøjelige glas på en telefon. Og det er selvfølgelig en bedrift i sig selv. Desuden kan den foldes i L-form, så den kan stå på bordet uden at vælte, når man skal tage selfies — måske endnu en first.
Nu er det jo ikke fordi Samsung markedsfører telefonen til glarmestre eller folk der godt kan lide ny ingeniørkunst. Men bor der en teenager i dit hjem, skal du ikke undre dig, hvis sådan en flipper pludselig står på ønskesedlen. Det er trods alt en standout smartphone for people who want to stand out.
Kvier du dig ved at betale 11.699 kroner for Flip Z, så skal du huske at medregne, at telefonen skinner så meget, at den kan doble som lommespejl, og at telefonens klik-klak-åbne-og-lukke-mekanisme nemt kan erstatte barnets for længst glemte fidget spinner.
Nok Samsung-event. Vil du vide, hvorfor jeg tvivler på værdien af de første foldbare telefoner, så følg med efter de tre korte nyheder.
Tak fordi du læser med,
Nicolai
---

1. Kunstig intelligens på fodboldbanen
Kunstig intelligens er måske tidens største buzzword, men et sted hvor der klart er brug for den er på fodboldbanen.
Mange fodboldfans mener, at det nye VAR-system (Video Assistant Referee), som bruger videooptagelser til at vurdere alle afgørende situationer, har ødelagt en del af glæden ved at se sporten. Ofte går der flere minutter inden VAR-dommerne i TV-rummet har besluttet sig, og det er netop den manuelle, langsommelige proces, som fodboldforbundet FIFA håber at kunne automatisere og speede op.
FIFA har i forbindelse med VM-finalen for klubhold i december 2019 for første gang testet et nyt system, der kombinerer AI og en ny mere detaljeret tracking af kropsdele. Pointen er, at systemet selv skal kunne vurdere om der er off-side.
Det afprøvede system er dog blot et af mange forskellige, som FIFA vil teste i det kommende stykke tid og som blandt andet skal analyseres af forskere og andre tredjeparter, inden der tages en endelig beslutning om at indføre computerdommere. Som FIFA Director of Football Technology and Innovation Johannes Holzmüller siger:
"Jo mere du stoler på teknologi, jo mere skal du være helt sikker på at teknologien er god nok til formålet".
---

2. Smart home devices får to-faktor login
Den læresætning kunne mange Smart Home-producenter godt have brugt for flere år siden. I hvert fald har internetforbundne termostater, kameraer og røgalarmer længe været præget af en meget lemfældig omgang med sikkerheden.
Historier om folk, der fx har oplevet at der pludselig er en fremmed person der taler til deres barn gennem mikrofonen i sikkerhedskameraet, tager jævnligt runden i medie-karusellen.
Men nu ser det ud til, at der endelig begynder at komme bare en smule styr på sagerne.
Google har meldt ud, at de fra foråret vil kræve to-faktor login på deres Nest-produkter, hvilket effektivt burde sætte en stopper for folk med hang til let at bryde ind i andres systemer.
Dermed overhaler Google konkurrenterne fra Amazon indenom, selvom de også har meldt ud at de senere på året ligeledes vil kræve en ekstra tilsendt kode - udover brugernavn og password - til blandt andet den populære video-dørklokke Ring.
Tiltagene kommer iøvrigt kort tid efter at en ny lov trådte i kraft i Californien, som forbyder elektronikproducenter at sælge udstyr, hvor man kan logge ind med et standard-brugernavn og kodeord som fx admin og 123456.
En lignende lov er på vej i EU ex-medlemslandet Storbritannien.
---
3. USA angriber Huawei - igen
USA tager nu for alvor fløjshandsken af i den langvarige disput med det kinesiske firma Huawei.
Nu lyder det fra officiel amerikansk hånd, at Huawei har en bagdør ind i mobilnetværk over hele verden, og at de har haft det siden 2009.
"Vi har beviser for, at Huawei har mulighed for hemmeligt at tilgå følsomme og personlige oplysninger i de systemer de vedligeholder og sælger over hele verden", siger den nationale sikkerhedsrågiver Robert O'Brien til Wall Street Journal.
Dog nævnes det ikke, om muligheden for at tilgå disse data er blevet brugt.
I en kommentar til mediet The Verge afviser Huaweis sikkerhedschef Andy Purdy på det kraftigste alle beskyldningerne. Han nægter, at Huawei har den nævnte bagdør og tilføjer at firmaet aldrig på utilbørlig vis har tilgået brugernes private informationer.
De nye beskyldinger mod Huawei kommer kort tid efter at Storbritannien har besluttet, at Huawei godt må levere dele af den 5G-infrastruktur, der rulles ud på de britiske øer, så længe der ikke er tale om de mest sensitive kernelementer af netværket.
Og så tilbage til foldetelefonerne.
---

KOMMENTAR
De første foldetelefoner gør livet mere besværligt
Nu kommer de. I hobetal. Foldetelefonerne.
På engelsk bliver kategorien kaldt foldables, som den overordnede genrebetegnelse, der både indeholder telefoner, tablets og computere, som har det til fælles, at de har skærme, der kan bøjes på midten.
Men hvad skal vi egentlig med dem? Hvis man kigger på de telefoner, der netop nu bliver sendt på markedet — Samsung Galaxy Z Flip og Motorolas nye Razr —  så er svaret: Ingenting.
Det er foreløbigt ren legetøj og teknologiopvisning for opvisningens skyld.
Problemet med de ovennævnte modeller er, at de kun gør det mere besværligt at bruge sin telefon, uden at tilbyde nye funktioner, der er så gode, at det opvejer den langsommere flip-form-faktor. Det skulle da lige være, hvis man gerne vil bruge sin telefon mindre.
Så er det langt mere interessant at rette blikket mod Microsofts vision for foldbare enheder. Firmaet fremviste sidste år Duo og Neo, som henholdvis er Microsofts første Android-telefon(!), og en Windows-tablet, som begge skulle komme på markedet i år.
Duo og Neo kan foldes på midten, men det er ikke skærmen der folder. Derimod har de to separate skærme, som er forbundet med et hængsel, så skærmene støder op til hinanden, når enheden åbnes 180 grader.
Grunden til at det er mere interessant, er ikke bare at man undgår skærme med halvkrøllede strækmærker. Det handler om, at man rent faktisk har designet computerne med henblik på at give brugeren mere plads — og en plads som man har tænkt over, hvordan skal bruges.
Skærm nummer to skal give kontekst til det der er på skærm nummer et. Fx to forskellige views af den samme app eller to apps ved siden af hinanden, hvor det bliver muligt at trække indhold fra den ene til den anden.
Telefonen kan være telefonstørrelse når du skal bruge en telefon, og tabletstørrelse når du har brug for mere skærm. Eller du kan folde telefonen cirka 140 grader, og bruge den som en åben bog, hvis du skal læse.
Om det giver mening i den virkelige verden vil tiden vise, men forskellen er i hvert fald, om man først og fremmest fokuserer på de nye teknologiske muligheder og sælger bling, eller om man tænker over hvordan de nye muligheder kan bruges, så det giver mening for slutbrugeren.
Her overbeviser hverken den nye Motorola Razr eller Samsung Z Flip, selvom der på sidstnævnte er tilføjet et par muligheder for at splitte brugerfladen op på midten.
Jeg vil dog ikke afvise at de små foldetelefoner har hitpotentiale  — eller at selv jeg kan omvendes, når først jeg for alvor har haft mulighed for at lege med dem. For når man har haft den samme flade kedelige skærm i over ti år, kan det bestemt være sjovt at få en der kan foldes på midten. Også selvom man skal til at bruge to hænder til at åbne den.
---

LINKS TIL LÆSEHESTE
Apple er blevet medlem af FIDO-alliancen, der arbejder på at erstatte traditionelle passwords med fysiske sikkerhedsnøgler — fx at du verificerer dig på din computer med et andet device. Amazon, Facebook og Google er blandt de 39 andre medlemmer af FIDO.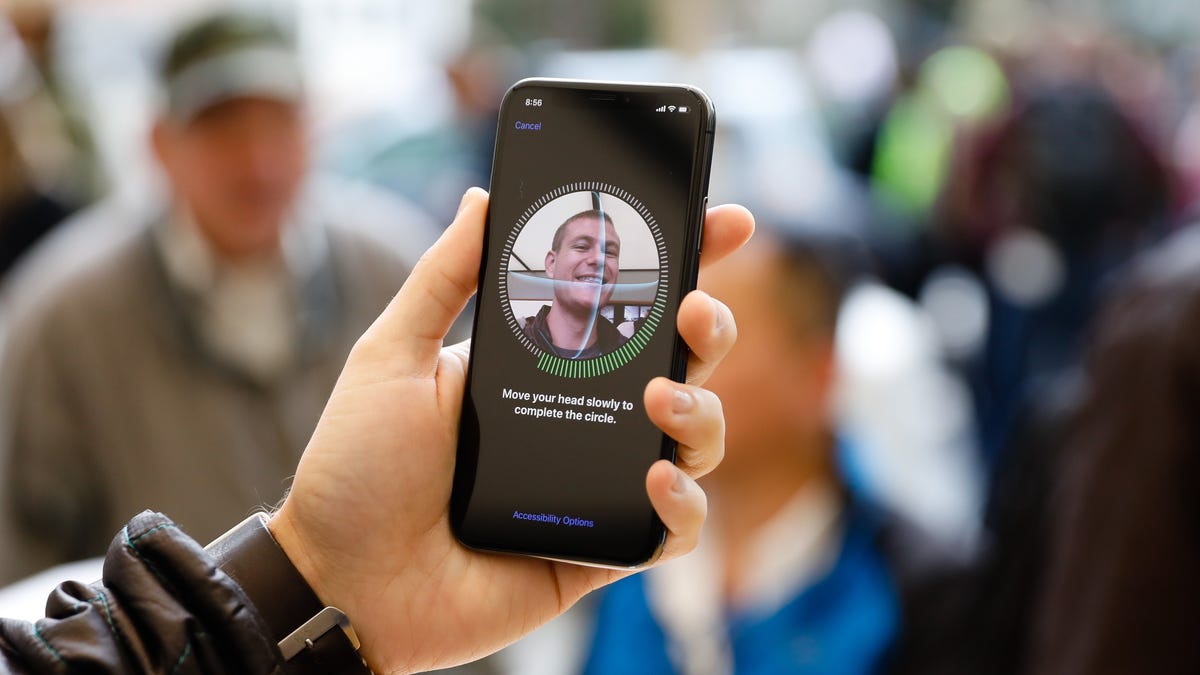 ---
Mobile World Congress risikerer helt at blive aflyst pga. de mange afbud af frygt for Coronavirus. Den endelige beslutning tages på fredag.
---
Analysefirmaet Counterpoint forventer, at Apple vil sælge over 100 millioner såkaldte hearables i 2020. Hearables dækker over AirPods og eventuelt nye lignende produkter.
---