I ødelægger iværksætteri og privatliv — og svækker demokratiet: Markant regulering af techgiganterne på vej
Kongressens anti-trustudvalg truer for alvor med at bryde de største techfirmaer op.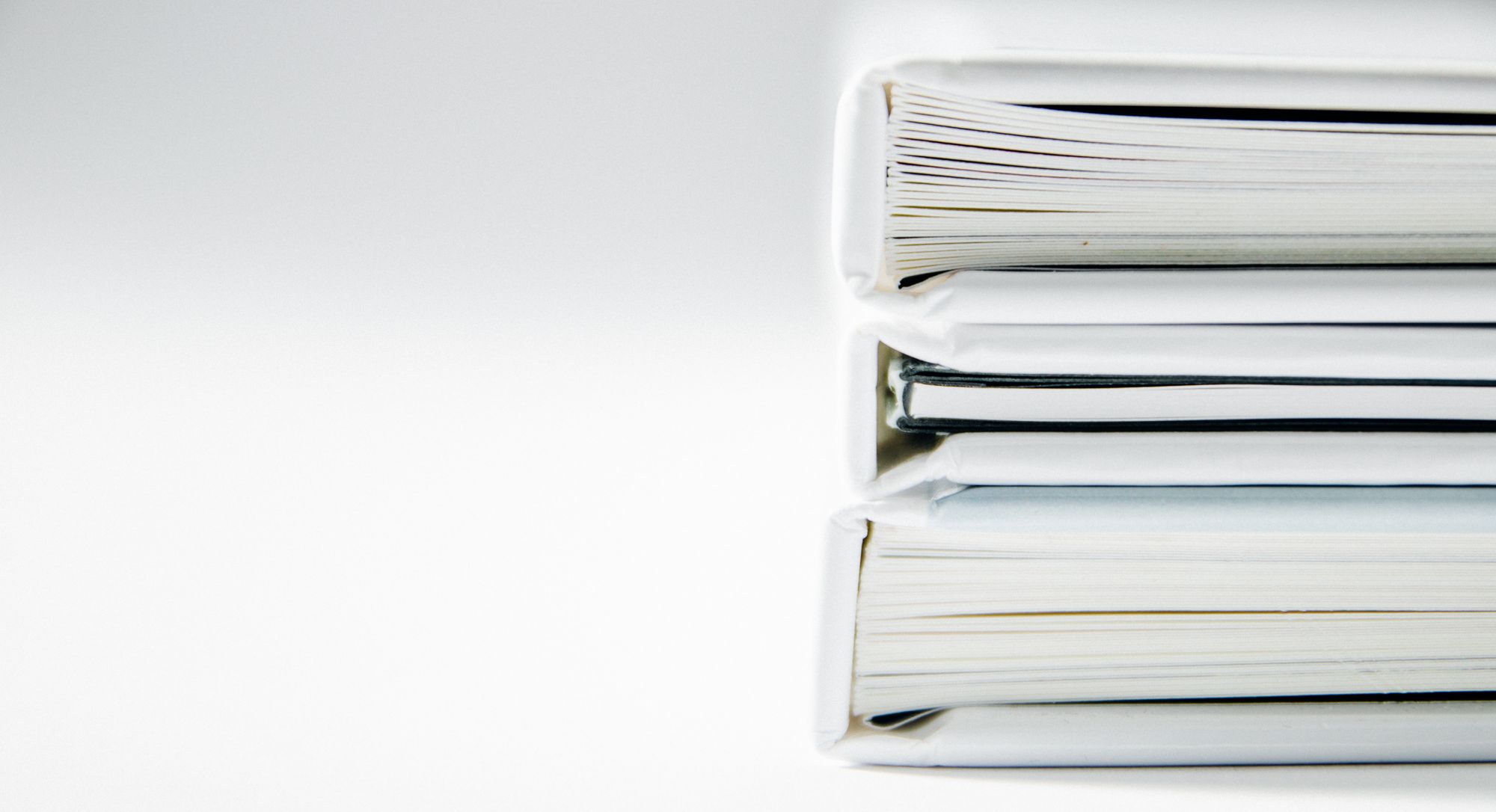 ---

Techgiganter går usikker tid i møde: Kongressens længe ventede rapport lægger op til markante lovændringer
En 443 sider lang rapport med titlen "Investigation of competition in digital markets" er langt om længe blevet offentliggjort.
Afsenderen er Kongressens antitrust-udvalg, hvis opgave det er at overse monopolisering og konkurrenceforvridning i USA.
Konklusionen i rapporten er helt klar og tydelig. Det skal være slut med den magtkoncentration, som vi har set forme sig hos en lille håndfuld techgiganter gennem de seneste 10-20 år.
Helt konkret lægges der op til ny lovgivning, der potentielt kan tvinge techgiganterne til at opdele deres firmaer i mindre, selvstændige enheder.
Samtidig nævnes det specifikt, at det skal være slut med techkæmpernes mulighed for at sælge produkter og services på egne platforme, ofte på bedre vilkår end tredjepart.
Og så skal det gøres betydeligt sværere at opkøbe konkurrerende firmaer, noget som fx Facebook har excelleret i med blandt andre Instagram og WhatsApp.
Allerede i introduktionen til rapporten er fløjlshandskerne kastet langt bort, og anbefalingerne til ny og langt strengere lovgivning er helt utvetydige.
Helt specifikt har medlemmerne af antitrust-udvalget udset sig Amazon, Apple, Facebook og Google som skurkene. De skriver:
"Selvom disse fire virksomheder adskiller sig på vigtige parametre, har undersøgelsen af deres forretningspraksis afsløret fælles problemer. For det første fungerer hver platform nu som gatekeeper over en vigtig distributionskanal. Ved at kontrollere adgangen til markederne kan disse giganter vælge vindere og tabere i hele vores økonomi".
"De har ikke kun enorm magt, de misbruger den også ved at opkræve uforholdsmæssigt store gebyrer, indføre undertrykkende kontraktvilkår og udtrække værdifulde data fra de mennesker og virksomheder, der stoler på dem."
Så fik vi ligesom det overordnede problem på plads, hvor særligt den sidste formulering ligner en lussing til Amazon og Apple.
Men det stopper slet ikke der, for Facebook skal også lige have en med spanskrøret.
"For det andet bruger hver platform sin gatekeeper-position til at opretholde sin markedsstyrke. Ved at kontrollere infrastrukturen i den digitale tidsalder har de overvåget andre virksomheder for at identificere potentielle rivaler og har i sidste ende opkøbt, kopieret eller elimineret den potentielle trussel."
"Og endelig har disse virksomheder misbrugt deres rolle som mellemmænd til yderligere at konsolidere og udvide deres dominans."
Udvalget skriver om de fire virksomheder, at de fra at være små startups der udfordrede status quo er "blevet den slags monopoler, som vi sidst så i æraen med oliebaroner og jernbanematadorer."
Selvom det anerkendes, at Amazon, Apple, Facebook og Google også har skabt klare fordele for samfundet, så mener politikerne i udvalget altså, at prisen for deres dominans er blevet for høj.
Særlig revser de firmaerne for at udbyde en markedsplads, hvor de har skrevet et sæt regler, der kun gælder for andre spillere men ikke for dem selv. Samtidig mener de, at techselskaberne udøver en form for "kvasi-regulering", hvor de kun står til ansvar overfor sig selv.
Resultatet er ifølge rapporten helt klar:
"…disse firmaer udøver deres dominans på måder, der ødelægger iværksætteri, nedbryder amerikanernes privatliv online og underminerer den frie og forskelligartede presses levedygtighed."
"Resultatet er mindre innovation, færre valg for forbrugerne og et svækket demokrati."
Udvalget citerer herefter den tidligere højesteretsdommer Louis Brandeis, som for hundrede år siden sagde:
"Vi skal træffe et valg. Vi kan have demokrati, eller vi kan have rigdom koncentreret i hænderne på ganske få, men vi kan ikke have begge dele."
Så er scenen sat.
Herefter lister rapporten en række af de problemer, der relaterer sig til hver af de fire firmaers måde at udøve sin magt og monopollignende status på.
Facebook bliver i særdeleshed revset for deres omtrent 100 opkøb af små og store firmaer, og for at kopiere konkurrenternes bedste features.
Særligt købet af Instagram fremhæves som et tydeligt eksempel på et opkøb, hvis eneste formål var at eliminere en konkurrent.
Udvalget mener at Facebook er blevet til et monopol, fordi Facebooks største konkurrenter findes indenfor firmaets egne mure (Messenger, Instagram og WhatsApp), og konkluderer:
"I mangel på konkurrence er Facebooks kvalitet forværret over tid, hvilket resulterer i dårligere beskyttelse af brugernes privatliv og en dramatisk stigning i misinformation på dets platform."
Google er i særdeleshed i vanskeligheder når det handler om deres reklameforretning og at de suverænt styrer de søgeresultater du og jeg ser, som ikke nødvendigvis er rangeret efter hvad der er mest relevant, men hvad Google tjener mest på.
Men sagen mod Google er lidt mere kompleks, da det i virkeligheden er firmaets samlede økosystem, der ifølge rapporten er problemet:
"Hver af Googles tjenester giver dem et væld af brugerdata, hvilket styrker firmaets dominans på tværs af markeder og fremmer større indtægtsgenerering gennem online-annoncer. Ved at forbinde disse tjenester fungerer Google i stigende grad som et økosystem med sammenkoblede monopoler", lyder det.
Amazon bliver hængt ud for at drive en forretning på vilkår, der favoriserer firmaet selv over andre, der sælger via Amazon.
Det gælder for eksempel, at de har adgang til data om konkurrerende produkter som klarer sig godt på Amazons platform, og som de derfor kan kopiere eller underbyde.
Men det gælder også hele forretnings-modellen, hvor de sælger egne produkter side om side med tredjepartsfirmaer der bruger Amazon som markedsplads, hvilket rapporten ikke mener foregår på lige vilkår.
"Amazons dobbelte rolle som operatør af sin markedsplads, og som sælger på den samme markedsplads, der ligeledes er vært for tredjepartssælgere, skaber en utvetydig interessekonflikt, " lyder det.
"Denne konflikt tilskynder Amazon til at udnytte sin adgang til konkurrerende sælgeres data og information, blandt andre former for konkurrencebegrænsende adfærd."
Amazon bliver også beskyldt for såkaldt predatory pricing — altså at sætte priserne ned på et produkt for at ramme en konkurrent eller endda overtage firmaet, som de tidligere har gjort med firmaet Diapers.com.
Apple bliver revset for nogle af de samme ting som Amazon; nemlig at udbyde en markedsplads i form af App Store, hvor de tager et højt cut af konkurrenternes indtægter, men samtidig udbyder apps og services der konkurrerer med dem. Apple Music og Spotify er måske den mest åbenlyse sag her, hvor to enslignende produkter kæmper på ulige vilkår.
Udvalget mener, Apple reelt set er blevet til et monopol fordi firmaet har "taget kontrol med al software-distribution på iOS devices."
"I mangel på konkurrence har Apples monopolmagt over softwaredistribution til iOS-enheder skadet konkurrenterne og konkurrencen, hvilket reducerer kvalitet og innovation blandt appudviklere og øger priserne og reducerer forbrugernes valg."
Apple er dog nok det af de fire firmaer, der potentielt er mindst berørt af en eventuel strammere regulering, fordi det ikke er deres kerneforretning, de er udfordret på. Det er som bekendt stadigvæk salget af iPhones og anden hardware der udgør firmaets største indtægter, selvom services — herunder App Store — vokser og spiller en væsentlig rolle i firmaets vækststrategi.
Men alt i alt er der altså en lang række af eksempler på adfærd, som rapporten ønsker at eliminere i form af nye lovforslag.
De fire techgiganters umiddelbare respons er (naturligvis), at de er uenige i rapportens konklusioner.
En af rapportens klareste anbefalinger er en ændring af lovgivningen om opkøb og sammenlægninger af firmaer. Ethvert opkøb, de store firmaer fremover foretager, skal i udgangspunktet anses som værende konkurrenceforvridende.
Bevisbyrden skal altså vendes om, så det fremover bliver det købende firmas opgave at overbevise myndighederne om, at købet ikke er konkurrenceforvridende. Ellers skal salget ikke accepteres.
Selvom rapporten er utroligt tydelig i sine anbefalinger, så er det ikke ensbetydende med, at alle (særligt republikanske) medlemmer af udvalget støtter op om den fulde ordlyd. Men der er overvejende enighed om de store linjer, står der i rapporten.
"Vi er overbevist om, at den samlede dokumentation, der er fremlagt under denne undersøgelse, viser det presserende behov for lovgivningsmæssig handling og reformer. Disse firmaer har for meget magt, og denne magt skal tøjles og underkastes passende tilsyn og håndhævelse. Vores økonomi og demokrati står på spil," lyder det.
Rapporten slutter med en række anbefalinger til lovforslag.
Det første på listen er måske det mest kontroversielle — eller i hvert fald nok det techgiganterne bekymrer sig mest om; nemlig at bryde firmaerne op.
Det kan enten ske i form af en fuldstændig opdeling af firmaerne i mindre firmaer, eller efter en model hvor der bliver sat begrænsninger for, hvilke markeder firmaerne kan få lov at operere på.
Det foreslås også, at man skal begrænse techselskabernes mulighed for at give sig selv bedre vilkår end tredjepart, der sælger via deres platforme.
Desuden lægges der op til, at det skal være langt nemmere for en bruger at rykke data fra en platform til en anden, så man ikke bliver låst fast i et bestemt firmas økosystem.
Derudover slår rapporten på tromme for en alvorlig opstramning af hele antitrust-lovgivningen, så det fremover skal være langt sværere at få godkendt de opkøb af andre firmaer, som har været med til at eliminere konkurrencen og gøre få techfirmaer så store og magtfulde, som det er tilfældet.
Antitrust-udvalgets anbefalinger bliver dog ikke ophøjet til lovforslag på denne side af det amerikanske valg og formentlig heller ikke på denne side af nytår.
Rapporten reflekterer det nuværende demokratiske flertal i repræsentanternes hus, og derfor vil en eventuel sejr til Joe Biden, formentlig give regulerings-dagsordenen af techgiganterne mere vind i sejlene.
Sikkert og vist er det dog, at der ikke tidligere har været så meget pres på, og så bred enighed fra politisk hold om, at de største techselskaber skal reguleres i langt højere grad, end det er tilfældet i dag.
---

LINKS TIL LÆSEHESTE
12'eren på trapperne: Årets iPhone-event finder sted på tirsdag d. 13 oktober
---
Så stopper du: Facebook og Twitter slår ned på Trumps seneste misinformation
---
Forbud 1: EU-Domstolen begrænser myndighedernes indsamling af mobil- og internet data
---
Forbud 2: Facebook forbyder QAnon
---
Navneskift 1: G Suite er nu Google Workspace — og Gmail har fået nyt logo
Navneskift 2: Microsoft er blevet så stolte af deres søgemaskine Bing, at den nu hedder Microsoft Bing
---
Media relations, nej tak! Tesla fjerner sidste del PR-afdelingen
---