Vil Facebook kværne Zoom?
Facebook vil integrere alle sine kommunikations-apps i en fælles videotjeneste.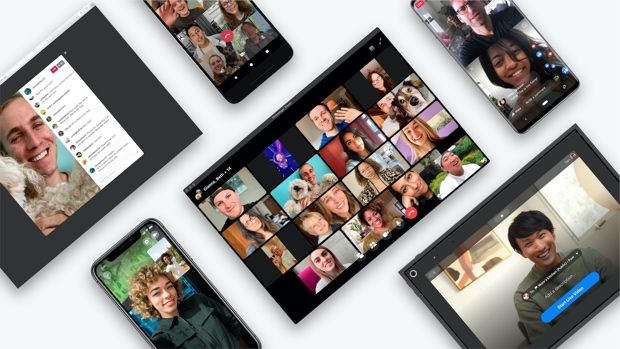 God tirsdag,
Vi har i dag to større ting på programmet.
Facebook er klar med flere nye videomøde-løsninger, der skal tage konkurrencen op med blandt andre Zoom. Men kommer Zuckerbergs firma til at kværne Zoom, eller er løbet allerede kørt? Det giver vi et bud på.
Desuden er der op til flere opdateringer i den efterhånden endeløse sag om sporings-apps og landenes meget forskellige tilgange.
Tyskland vælger nu at gå med Apple/Googles løsning, mens Storbritannien med hjælp fra efterretningsfolk har listet sig uden om de privatlivsbegrænsninger i iPhone, der indtil nu har været en torn i øjet på flere landes myndigheder.
God læselyst,
Nicolai
---

Vil Messenger Rooms udkonkurrere Zoom?
Videomøde-appen Zoom har de seneste to måneder taget verden med storm, og er siden årsskiftet vokset fra 10 til 300 millioner brugere.
Grunden til, at det er lykkedes et forholdvis ukendt firma at tage teten i dette space, kan nok koges ned til tre årsager: Tjenesten er nem at bruge, den virker på alle platforme, og der kan være rigtig mange deltagere på samtidig.
Hvis der er et firma, der normalt matcher alle disse parametre perfekt, så er det Facebook.
Netop Facebook har været ganske fraværende når det gælder sociale videomøder under Corona-epidemien — indtil nu.
Mark Zuckerberg og co. kom i slutningen af sidste uge på banen med deres to første seriøse bud på gruppevideo: Messenger Rooms og flere folk samtidig i WhatsApp.
Hvor Messenger Rooms kan have op til 50 deltagere samtidig, så er WhatsApp begrænset til 8 deltagere. Til gengæld er WhatsApp (ligesom FaceTime) end-to-end krypteret. Det er hverken Zoom eller Messenger.
Facebook oplyser dog at de arbejder på at end-to-end kryptere Messenger, men forklarer også at der er "significant challenges", før de kan levere end-to-end kryptering for videomøder med med store grupper af mennesker. Og det er jo nok også derfor, Zoom ikke har kunne løse den opgave.
Spørgsmålet er så, om de nye former for Facebook-video vil køre Zoom over, i stil med hvordan Instagrams kopiering af Stories-formatet satte en stopper for Snapchats brugervækst?
Messenger Rooms kan som nævnt huse op til 50 deltagere samtidig, og kan altså på det parameter fint konkurrere med Zoom. Så godt som alle har en Facebook-konto, som er en af indgangene til Messenger Rooms. Mere end en milliard mennesker bruger Messenger i forvejen, som nu også findes i en ny, skinnende version til PC og Mac.
Desuden kan man deltage i et møde i Messenger Rooms uden at have en Facebook-konto. Så en type som Anders Høeg Nissen, der for længst har slettet sin Facebook-konto, kan altså ikke længere slippe ud af et møde med undskyldningen om, at han ikke er på Facebook.
Med andre ord, så er barrieren for at komme i gang så lav, som den næsten kan være.
For lige at stramme skruen totalt, vil Facebook på den lidt længere bane gøre det muligt at deltage direkte fra Instagram og WhatsApp.
Ja, du læste rigtigt. En af Facebooks til dato mest kontroversielle idéer — at samkøre alle deres kommunikationsplatforme — er altså ved at blive til virkelighed.
Udmeldingen er listet så snildt ud af presseafdelingen, at den næsten er gået under radaren.
Det sker på et tidspunkt, hvor de politikere, der skal holde øje med den slags, muligvis har andre ting at tage sig af, end at holde øje med det der de facto kan udvikle sig til en monopollignende kommunikationsplatform.
Om Facebook slipper afsted med det, eller om EUs konkurrencekommisær Margrete Vestager og FTC i USA kommer til at sætte hælene i, for at undgå dette (skræk)scenarie, vil tiden vise.
Hvis vi nu lige søger tilbage til præmissen, jeg indledte ballet med: Kommer Facebook så til at kværne Zoom, nu når Messenger Rooms gør det muligt at have 50 deltagere samtidig?
Mit gæt er nej. Jeg tror, at Zoom bliver brugt i tilpas mange virksomheder og i skolesystemer, hvor man ikke vil betro sine videomøder til Facebook.
Jeg ved det lyder paradoksalt, nu hvor Zoom har været ramt af en kaskade af sikkerheds og privatlivs-problemer. Men jeg tror, det på mange niveauer bliver for kompliceret at smelte folks private Facebook-liv og Facebook-konto sammen med seriøse møder i virksomheden. Ikke mindst fordi der bliver indsamlet data om brugernes brug af Messenger Rooms, uanset om man har en konto eller ej.
AR og VR ikke klar endnu
Facebook har investeret heftigt i AR og VR, og det var nok der, de for alvor havde kikkertsigtet indstillet i forhold til fremtidens videomøder.
Men Coronasituationens uforudsigelige konsekvenser har altså gjort mere almindelige videomøder voldsomt populære — og nødvendige — inden Virtual Reality og Augmented Reality er blevet et attraktivt og klimavenligt alternativ til at mødes i den rigtige verden.
Facebook har dog trods alt responderet rimelig hurtigt og Messenger Rooms skal sikkert nok blive populært. Men mit bud er, det bliver i den "private sfære", altså til samtaler mellem familiemedlemmer og venner, og ikke som en løsning i det professionelle liv eller til undervisning.
Uanset hvad, så er det helt sikkert, at det svier voldsomt på Mark Zuckerberg, at et lille snollet firma som Zoom har tilladt sig at pisse i et hjørne af Facebook-stifterens territorie: kommunikation mellem mennesker.
---

Tyskland vælger Apple/Googles sporingsløsning — Storbritannien vælger sin egen
Sagaen om, hvordan man via mobilen sporer, om man har været i nærheden af en person, der er smittet med Corona, forstsætter.
Privatlivsorienterede Tyskland har nu meddelt, at de vælger at gå med Apple/Googles decentraliserede løsning. Det vil sige en Bluetooth-løsning, hvor de nøgler, der udveksles mellem telefoner, som er i nærheden af hinanden, kun gemmes lokalt på telefonen.
I en fælles udtalelse fra den tyske sundhedsminister, Jens Spahn og chefen for kanslerens forvaltning Helge Braun, lyder begrundelsen således:
"Appen skal være frivillig, leve op til databeskyttelsesstandarder og garantere et højt niveau af it-sikkerhed."
I Storbritannien har man derimod valgt at gå en anden vej.
Med hjælp fra den britiske efterretningstjeneste GCHQ er briterne lykkedes med at omgås den Bluetooth-begrænsning i iPhones, som indtil nu har stået i vejen for at landene kunne udvikle Bluetooth-baserede apps, inden Apple/Googles fælles løsning er klar.
Briterne har valgt en centraliseret løsning, hvor beregninger af, hvilke personer der skal have tilsendt en notifikation om, at de har været i nærheden af en smittet, foregår på en central server.
De britiske sundhedmyndigheder hævder, at løsningen er baseret på anonyme data, mens kritikere mener, at den centraliserede løsning kan misbruges til at spore, hvem individuelle personer har været i kontakt med.
De britiske sundhedsmyndigheder, NHS, har dog i modsætning til fx Norge, valgt en mere åben tilgang til deres app:
"Som en del af vores forpligtelse til gennemsigtighed vil vi offentliggøre de vigtigste sikkerheds- og privatlivs-design sammen med kildekoden, så privatlivseksperter kan 'se under motorhjelmen' og hjælpe os med at sikre, at sikkerheden er absolut verdensklasse." Det skriver Matthew Gould, direktør for NHS' digitale udviklingsafdeling, NHSX, på myndighedens hjemmeside.
Den britiske app vil desuden bruge langt mere af folks mobilbatteri, sammenlignet med den løsning som Apple/Google er på vej med. Det kræver nemlig markant mere strøm at omgå telefonens normale begrænsninger, og 'vække' og aktivere en app, der kører i baggrunden.
I Frankrig har man også ønsket sig en centraliseret løsning som briternes. Frankrig har sammen med flere andre EU-lande længe forsøgt at presse Apple til at ændre sit styresystem på grund af de omtalte Bluetooth-begrænsninger. Men Apple står stædigt fast.
De franske politikere skal træffe en beslutning senere i dag om hvilken løsning de ender med at adoptere. Men de advares af en lang række (overvejende franske) kryptografi-eksperter om, at løsninger i stil med den britiske kan misbruges og have store konsekvenser for privatlivet.
Mens alt dette foregår, venter vi stadig på, hvad Danmark har tænkt sig at gøre.
I sidste uge kunne DR løfte noget af sløret for den fremtidige danske Smittestop-app. Men det er stadig ganske uklart, hvilken løsning den vil blive baseret på, når den engang når ud til os brugere.
På trods af al virakken om kontaktsporing og smittesporing, er det også endnu ganske uvist, hvor stor effekt en sådan app vil have.
Formentlig derfor har Apple og Google ændret navnet på løsningen, som nu hedder Exposure Notification — hvilket altså tydeliggør, at der ikke er tale om smittesporing i den gængse forstand, men 'blot' en notifikation om at man har været i nærheden af en, der er smittet .
Det fremgår af en meget let læselig FAQ som Apple og Google har publiceret.
I den samme FAQ er der i øvrigt dukket en anden væsentlig nyhed op. For i modsætning til hvad vi tidligere har troet (og skrevet), så vil man rent faktisk få flere informationer om det tidspunkt, man har været i kontakt med en smittet.
"Hvis en bruger via sin app får besked om, at de har været i kontakt med en person, der er testet positiv for COVID-19, vil systemet dele den dag, kontakten fandt sted, hvor længe den varede og Bluetooth-signalstyrken for denne kontakt. Andre oplysninger om kontakten deles ikke."
En af de få ting man med rimelighed kan sige om de forskellige løsninger, der bliver udviklet, er, at for at de skal have en effekt, så er det helt centralt, at rigtig mange borgere bruger appen samtidig.
Alene af den grund, vil der være klare fordele ved at vælge den mest privatlivsorienterede tilgang. Danmark… jeg kigger på dig.
---

LINKS TIL LÆSEHESTE
Amazon taber appelsag i Frankrig: For at beskytte firmaets medarbejdere mod unødvendig kontakt, har Amazon foreløbigt fået forlænget forbuddet mod at sælge ikke-nødvendige produkter.
---
Oplader du din mac på den forkerte side? Engang kunne man holde sin iPhone forkert. Nu kan man angiveligt oplade sin Mac forkert.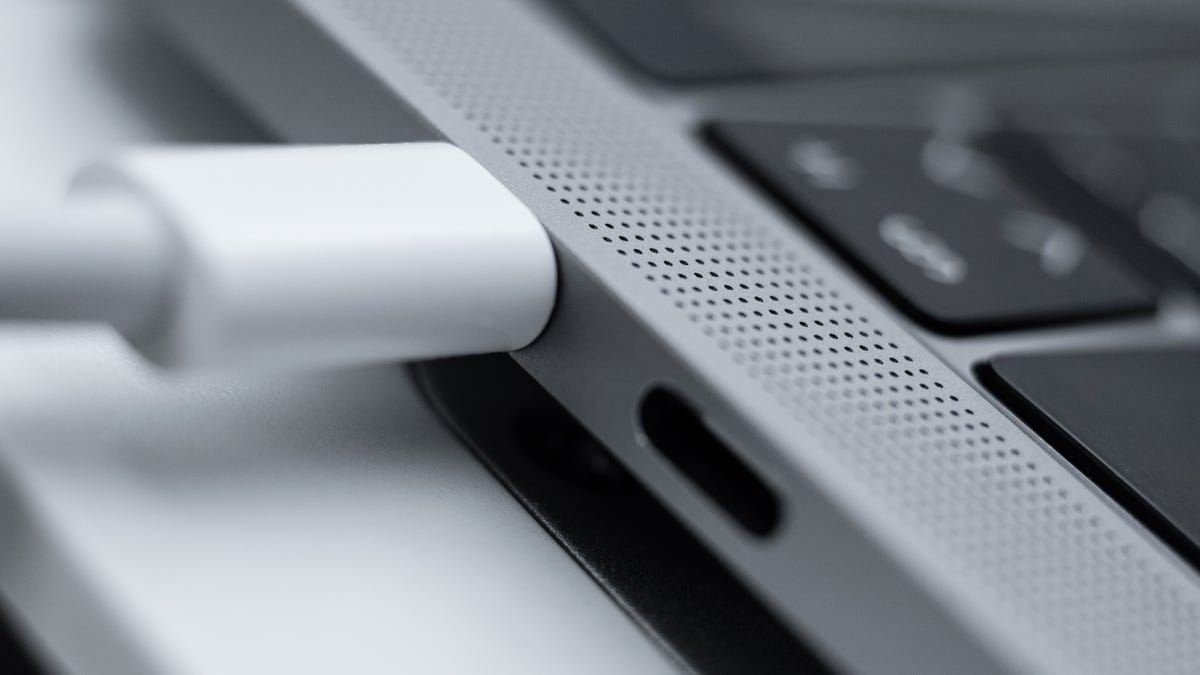 ---
Googles første AirPods-rival bliver positivt modtaget. Pixel Buds kan dog ikke købes i Danmark endnu.
---