App Store-monopol under afvikling
Apple og Googles app-monopoler får endnu et hårdt slag. Denne gang fra Japan. Det er trejde gang på en uge, at der bliver ændret på reglerne for App Store, men helt sikkert ikke den sidste.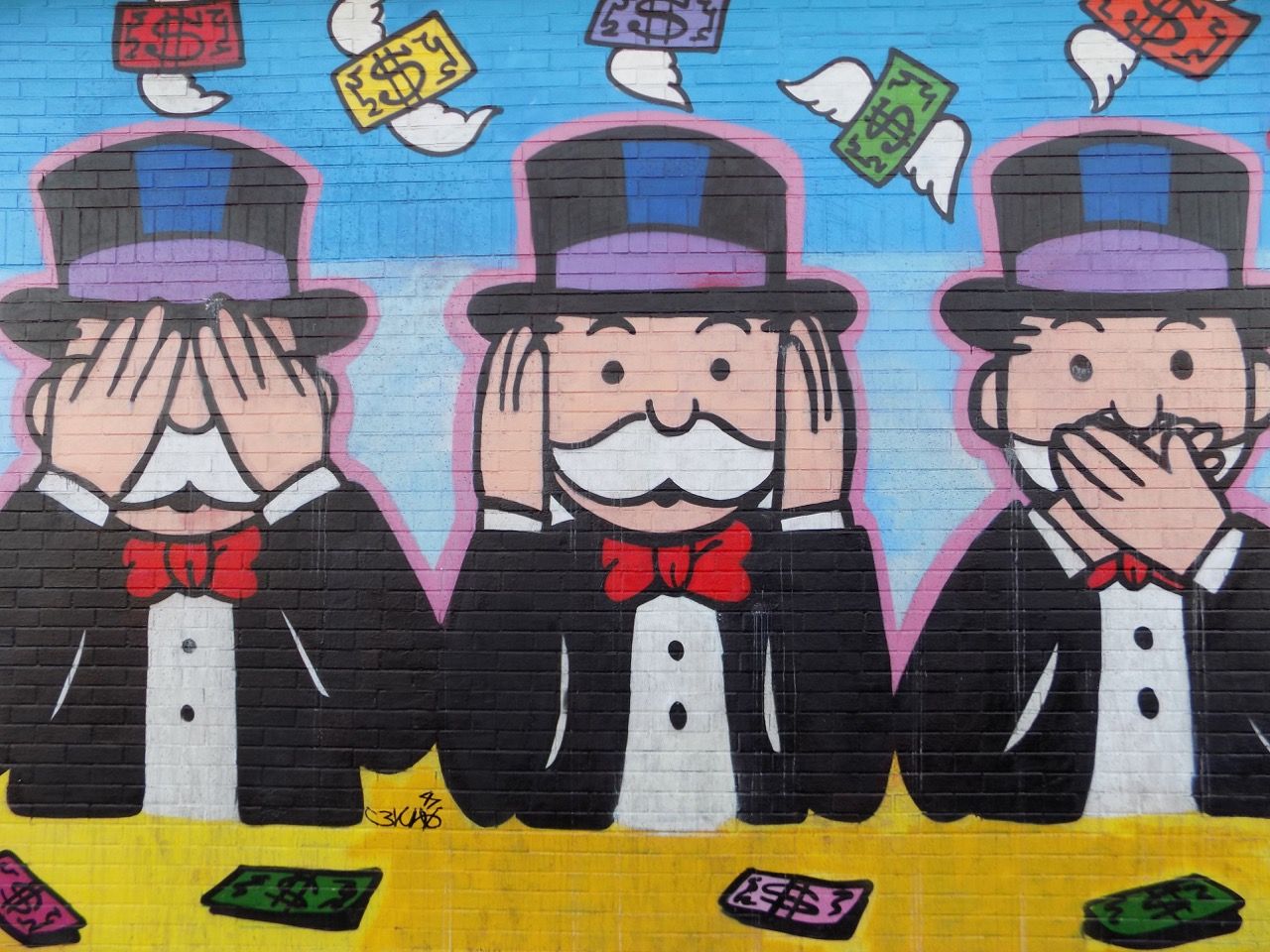 ---

1. Apple giver efter for politisk pres: Netflix og Spotify får lov til at linke til egen betalingsside
Det politiske pres på Apple og Googles monopol-lignende salg af apps fortsætter på fuld styrke.
Apple har netop oplyst, at de efter pres fra de japanske konkurrencemyndigheder, fremover vil tillade nogle af de største firmaer, at linke til deres egen hjemmeside fra deres app.
Dette har indtil videre været strengt forbudt.
De nye regler kommer dog ikke alle apps til gode. De gælder nemlig i første omgang kun for såkaldte 'reader apps', som blandt andet dækker over de store tv, serie og musik-streamingtjenester.
Apples egen definition af en reader app er, at den "giver adgang til tidligere købt indhold eller indholdsabonnementer til digitale blade, aviser, bøger, lyd, musik og video."
I en pressemeddelelse skriver Apple:
"Opdateringen giver udviklere af "reader" -apps mulighed for at inkludere et link til deres websted inden i appen, så brugerne kan oprette eller administrere en konto."
Med andre ord vil ændringen typisk gælde for flere af de aller største apps i App Store, blandt andet Spotify og Netflix. Og det er alt andet end en tilfældighed.
Apple har i form af Apple Music og Apple TV+ to direkte konkurrerende produkter til netop Spotify og Netflix. Det er i særdeleshed problematisk, fordi Apple i realiteten giver sig selv markant bedre vilkår end et konkurrerende produkt.
Det gælder fx, at Apple ikke skal betale 30 procent i kommission til sig selv, hvilket både Spotify og Netflix skulle, hvis de solgte abonnementer direkte gennem Apple.
Det er der dog ingen af dem der længere gør.
Apple har samtidig lagt bånd på firmaers mulighed for at få nye abonnenter, fordi det indtil nu har været ulovligt at linke til sin egen hjemmeside og forklare, at man skal gå ud af App Store for at oprette en konto.
En bruger, der har downloadet enten Spotify eller Netxflix-appen, er ganske enkelt blevet mødt af en startskærm uden en forklaring på, hvordan man abonnerer, og dermed bruger appen.
Men det er altså delvist slut i 2022, hvor firmaerne får lov til at tilføje et link, som kan lede direkte til en tilmeldingsform på det pågældende firmas hjemmeside, hvor brugeren også kan indtaste sine kreditkortdetaljer.
Denne ændring vil formentlig få direkte indvirkning på den verserende sag i EU, hvor Spotify netop har anklaget Apple for konkurrenceforvridning, blandt andet på baggrund af de rigide regler som favoriserer Apples egne apps.
Hvis nogen skulle være i tvivl om, at retssager og lovgivning hjælper til at få techgiganterne til at rette ind, så har den seneste uges begivenheder sat en tyk streg under, at det gør det.
Tidligere på ugen vedtog Sydkorea en ny lovgivning, som forbyder de to totaldominerende app-butikker at kræve, at betalinger skal gå igennem dem.
De skal altså tillade enhver app-udvikler at vælge sin egen betalingsudbyder, hvilket vil sige at alle apps i realiteten kan sælge indhold, helt uden at Apple og Google tjener en krone.
Loven i Sydkorea blev vedtaget få dage efter at Apple havde indgået et andet kompromis vedrørende et søgsmål fra en samling af mindre app-udviklere.
Her indvilligede Apple i at eliminere en anden kontroversiel regel; nemlig at man ikke måtte bede om en brugers kontaktoplysninger.
Udover at en app fremover må spørge om din email eller telefonnummer bliver det også tilladt for det pågældende app-firma at skrive til brugeren og oplyse om, at de kan tegne et abonnement på en app udenom Apple — hvis altså appen tilbyder det.
Selvom det altså er Apple, der umiddelbart har været hårdest ramt den seneste uges tid, så er det stort set umuligt at forestille sig, at Google ikke snart følger trop, og slækker på reglerne i deres app-butik.
Ikke fordi de nødvendigvis har lyst til det, men fordi de kan se skriften på væggen.
Og vi er vel at mærke kun meget kort tid fra, at der falder dom i sagen mellem Epic og Apple, hvor man må formode, at dommer Yvonne Gonzalez Rogers vil gøre op med flere af de regler i app-butikken, som Epic har argumenteret for har en monopollignende karakter.
Der kan næppe herske megen tvivl om, at de to firmaers app-monopoler er under afvikling, selvom det endu kan tage en rum tid, før det slår igennem.
Europæiske lovgivere hilser i øvrigt den nye sydkoreanske lovgivning velkommen.
Blandt andet kalder socialdemokraten Christel Schaldemose, som står i spidsen for EUs kommende Digital Services Act, det for er "et interessant forslag (…) som vi fra Europa skal følge effekterne af".
Hun tilføjer i utvetydige vendinger til Washington Post:
- De dominerende techgiganter skal være mere åbne og have deres monopollignende status brudt op.
---

2. Amazon vil hyre 55.000 nye folk: Ikke i produktionen med i tech- og kontor jobs
Amazon bliver ved med at vokse i en grad, der kan være svær at forstå.
Firmaet har det seneste års tid ansat over 500.000 nye medarbejdere — i særdeleshed fordi mange folk verden over er gået online-shopping bananas igennem pandemiens hårdeste måneder.
Men Amazon har ingen planer om at træde på bremsen. Tværtimod.
Jeff Bezos efterfølger på direktørposten, Andy Jassy, siger i et interview med Reuters, at firmaet vil ansætte 55.000 nye folk de kommende måneder, startende med firmaets career day den 15. september.
Endnu mere bemærkelsesværdigt, så er alle de nye jobs, man vil have besat, tech- og corporate jobs. Det er altså ikke chauffører eller lagermedarbejdere, men it- og kontorfolk.
De 55.000 nye medarbejdere er en 20 procents tilføjelse til de i forvejen 275.000 globalt ansatte, Amazon-medarbejdere, der arbejder i lignende jobs i dag.
---

3. Farvel til LinkedIn Stories
Intet socialt netværk med respekt for sig selv, har kunnet dy sig for at introducere deres egen udgave af Stories — konceptet der først blev populært på Snapchat, og efterfølgende kopieret af Instagram, hvor det også er blevet kæmpe stort.
Men de korte historier, der automatisk forsvinder igen, har altså ikke haft ret stor succes på LinkedIn (hvilket man måske næsten kunne have sagt sig selv).
Det Microsoft-ejede sociale netværk lægger derfor Stories-konceptet i graven den 30 september.
Men de er dog ikke helt færdige med at lege med video.
I stedet vil de fremover introducere et nyt "short-form, rich interactive video format".
Man har angiveligt fundet ud af, at folk på et professionelt socialt netværk heller vil have et videoformat, der ikke bliver slettet igen.
Det nye videoformat skal ifølge LinkedIns Senior Director of Product, Liz Li, gøre dig i stand til at "fortælle din professionelle historie på en mere personlig måde, og som både viser din personlighed og ekspertise".
Jeg kan næsten ikke vente med at komme i gang 😳😬
---

4. Super Follow: Twitter åbner for betaling til creators
Efter et længere tilløb har Twitter nu lanceret deres Super Follows-koncept, som skal give indflydelsesrige creators mulighed for at lade deres følgere abonnere på deres Tweets og på særligt indhold.
I første omgang er den nye mulighed for at tjene penge på sine følgere dog ret begrænset.
Umiddelbart er det kun udvalgte creators i USA og Canada, der kan oprette en Super Follow-konto, og de skal være over 18 år, have mere end 10.000 følgere og have tweetet mindst 25 gange de seneste 30 dage.
Creatoren vælger selv om månedsabonnementet for at superfølge deres indhold skal være 3, 5 eller 10 dollars.
Twitter oplyser, at folk fra hele verden kan betale for at superfølge deres favorit-pippere indenfor nogle uger.
I første omgang kan man dog kun læse de tweets, der er forbeholdt betalende medlemmer, på iPhone. Android og Twitter.com skulle dog også gerne snart være med på vognen.
Foreløbigt er det eneste man får for sine medlemskroner eksklusive tweets. Men det er Twitters plan, at creators inden længe også kan sende nyhedsbreve og invitere deres superfølgere ind i lukkede lyd-Spaces (ala Clubhouse).
Twitter har i det hele taget virkelig lagt sig i selen for at modernisere platformen, og gøre den mere attraktiv for creators.
Den seneste beta-udgave indeholder således de første byggesten til, at Creators fremover vil kunne modtage "drikkepenge" i bitcoin.
---
5. Reddit forbyder antivaccine-grupper — en uge efter de ikke mente det var nødvendigt
Du kender helt sikkert udtrykket "man har et standpunkt, til man tager et nyt."
Det har man også måtte sande hos det sociale medie Reddit.
For en uge siden meddelte firmaet, at man ikke havde nogen som helst planer om at forbyde grupper, uanset deres standpunkt om Covid-19 og vacciner.
Men det har nu ændret sig ret markant.
I en ny opdatering oplyser Reddit, at de nu forbyder det subreddit (forum), som hedder r/NoNewNormal.
Grunden er, at forummets medlemmer har overtrådt en regel, om det Reddit kalder "brigading". Konceptet dækker over at folk i fællesskab invaderer andre subreddits enten ved at nedstemme opslag fra andre brugere, eller på anden vis afsporer debatten i det pågældende fora.
Samtidig får 54 andre Covid-benægtende subreddits karantæne for at overtræde Reddits "Rule 1" i det sociale medies regelsæt.
Reglen specificerer blandt andet, at man ikke må angribe marginaliserede eller sårbare grupper, eller chikanere og mobbe andre brugere.
Misinformation om Covid-19 er stadigvæk et markant problem på de fleste sociale medier.
Særligt fra amerikansk politisk hold er man meget opmærksomme på problemet, fordi man har svært ved at overbevise dele af befolkningen om, at det kan være en god idé, at lade sig vaccinere.
I juli sagde den amerikanske præsident Joe Biden følgende om sociale medier, som han mener forstærker misinformation om Corona-vaccinen:
- De dræber mennesker. Den eneste pandemi, vi har, er blandt dem der ikke er vaccineret,lød det fra Joe Biden.
---
LINKS TIL LÆSEHESTE
Nye Surface-computere præsenteres 22. september
---
Google anker 500 millioner euro bøde i sag om copyright på franske nyheder
---
Xiaomi Automobile: Det kinesiske mobilfirma begynder at producere elbiler
---
Det hollandske elcykelfirma VanMoof rejser kæmpeinvestering: Vil have 10 millioner elcykler på gaden indenfor fem år
---
Seneste Tesla autopilot-ulykke bliver formelt inddraget i myndighedernes undersøgelse af firmaet: Kigger nu på 12 forskellige ulykker hvor autopilot var slået til
…Og Tesla ruller nu en opdatering ud, hvor det indbyggede kamera i kabinen vil blive brugt til at monitorere, om chauffører, der kører med autopilot, har fokus på kørslen
---