Efterårsferie edition - med robotter, reklamebobler og meget mere
Vi ser på EUs fortsatte jagt på techgiganterne, på nye smarte robotter og har samlet masser af lækkert læsestof til efterårsferien.

1. I dag: Ada Lovelace Day med masser af online-events
På den anden tirsdag i oktober har det globale fællesskab af tech-interessede kvinder (og alle andre nysgerrige) siden 2009 hvert år fejret Ada Lovelace Day.
Dagen hylder (selvfølgelig) Ada Lovelace, en kvinde der bliver betragtet som en af historiens allerførste programmører.
I år er arrangementerne naturligvis som alt andet ramt af Coronapokalypsen, og der er desværre ingen meetups, oplæg, møder, konferencer, udstillinger eller andre begivenheder rundt om på kloden.
Folkene bag ALD har dog langt fra givet op, og fejrer i stedet Ada med en række webinarer (i flere tidszoner).
Her kan man blive klogere på så forskellige ting som bæredygtighed, rumfart og sundhedsvidenskabens største udfordringer.
Man kan finde en oversigt over ALDs online-events her.
---

2. EU laver 'hit list' over de vigtigste techfirmaer
I EU arbejder man efter sigende på at lave en slags 'hit list' over de teknologivirksomheder, som lovgiverne skal have særligt fokus på i fremtiden.
Hitliste kan betyde to ting i denne sammenhæng - og det ved EU selvfølgelig godt. Det kan nemlig både betyde de vigtigste, fedeste, største og bedst sælgende (som i musikhitlister), OG en liste med mål for en hitman.
I dette tilfælde er lejemorderen altså EU, der fortsat har fokus på at regulere den magt, de store techfirmaer har. Det handler som bekendt om alt fra markedsmonopoler over skat til dataindsamling.
Der er ikke nogle officiel udmelding endnu, men blandt andet Ars Technica har talt med kilder, som siger at sådan en liste er under udarbejdelse, og at kriterierne vil være ting som markedsandele og antal brugere.
Nyheden følger i kølvandet på sidste uges kæmperapport fra USA, der gør status over techgiganternes kolossale og vildtvoksende indflydelse i vores samfund.
BONUS:
Wired UK har i øvrigt et ret interessant portræt af franskmanden Thierry Breton, der som kommissær for EUs indre marked er Margrethe Vestagers dynamiske partner i kampen mod big tech.
Han har dog en noget anden profil end Vestager, og har både skrevet scifi-romaner, været iværksætter og haft direktørroller i store teknologifirmaer.
---
3. Robot fra Alphabet skal hjælpe landmanden med at overvåge markerne
Googles moderselskab, Alphabet, har mange jern i ilden. Et af dem er X, en forskningsgruppe der forsøger at tackle samfundets største udfordringer gennem de såkaldte 'moonshots', altså mere eller mindre vilde bud på (teknologiske) løsninger.
Det seneste X-projekt hedder Mineral, og er basalt en landbrugsrobot med masser af sensorer, software og algoritmer.
Robotten kan køre omkring på markerne og analysere både afgrøderne, ukrudt, jordforhold, insektangreb og så videre. Foreløbig er fokus mest på hvede, majs og ris.
De mange robotindsamlede data kan suppleres med satellitfotos og andre datakilder, og forhåbentlig hjælpe landmanden med at gøde tilpas, ikke bruge for mange kemikalier, tilrettelægge blandingen af afgrøder og alt det andet et godt og bæredygtigt landbrug kræver.
Der er ikke nogen tvivl om, at Alphabet X's hold af superforskere og firmaets økonomiske vægt gør Mineral-projektet særlig interessant, men vi bør nok lige nævne, at den slags landbrugsrobotter langt fra er nye - og at vi også her i Danmark og EU gennem årene har været helt fremme på traktoren.
---
4. Facebook vil forbyde Holocaust-fornægtelse
Facebook har igen og igen været i fokus for sin mildest talt problematiske håndtering af udfordringer med mobning, hadtale, racisme og andre overgreb.
Det lader dog til, at man er ved at skrue op for aktiviteten, når det gælder censur af problematiske opslag og kommentarer, inklusive antisemitisme, skriver Mashable.
Nu har firmaet således (endelig, ville mange sikkert sige) taget beslutning om at forbyde "alt indhold der benægter eller fordrejer sandheden om Holocaust", og det bliver skrevet ind i de nye betingelser på platformen.
Beslutningen skyldes internationalt pres, og at man ifølge Facebook oplever en stigning i antisemitiske bevægelser i hele verden - inklusive altså på Facebook.
---
5. Tarmundersøgelser - nu med robotarm (robot-arm, ikke robo-tarm…)
Nu nævnte vi lige landbrugsrobotter, og mange kan sikkert godt synes det lyder smart - og måske vil det ligefrem være lidt hyggeligt at se ud over markerne, hvis der snart futter små robotter rundt og holder øje med afgrøderne.
Men det er jo ikke det eneste sted, man er igang med at udvikle nye robotter, der skal hjælpe professionelle, og jeg kunne godt forestille mig, at den næste robot måske ikke scorer ligeså højt på hyggeskalaen.
Der er nemlig tale om en robot, der kan assistere eller ligefrem overtage lægernes arbejde, når der skal laves tarmundersøgelser.
Det er Science Daily, der fortæller om projektet med at udvikle en tarmrobot, der blandt andet ved hjælpe af et sindrigt magnet-system på en robot-arm kan styre en kamera-kapsel op igennem tarmen, så lægerne kan se om alting nu er som det skal være.
Ifølge de foreløbige forsøg er robotten allerede bedre end lægerne til at styre tarmproben, men interessant nok bliver resultatet endnu bedre, hvis læger og robot hjælpes ad.
---

6. Bagdøre i krypterede platforme - igen…
Jeg synes godt nok vi har været omkring denne diskussion mange gange, men nu synes det amerikanske justitsministerium altså at vi skal tage en tur mere.
Det handler om kryptering af vores digitale apps, tjenester og data - og især om hvorvidt myndigheder skal have en særlig adgang til at dekryptere vores data, altså en såkaldt bagdør ind i systemerne, som The Verge skriver.
Amerikanerne har - i selskab med UK, Australien, New Zealand, Canada, Indien og Japan - udsendt en erklæring, der især sætter fokus på techbranchens ansvar i den sammenhæng.
De håber altså at kunne presse firmaer om Google, Apple, Microsoft og Facebook til at indbygge smuthuller i deres krypterede produkter, så fx politi eller FBI (eller tilsvarende myndigheder i andre lande) kan få adgang til information, der ellers er beskyttet af stærk kryptering.
Jeg kan næppe skjule, at jeg altid har syntes det var en helt fantastisk dårlig idé med den slags bagdøre - og den bliver ikke bedre af at blive gentaget.
Især ikke når erklæringen så oven i købet lægger ud med at fortælle, at folkene bag støtter ideen om kryptering og anerkender at det spiller en central rolle i at beskytte privatliv, forretningshemmeligheder, fri journalistik og meget mere.
Krypteringen skal så altså bare ikke lige beskytte mod myndighederne…?
---

LINKS TIL LÆSEHESTE
Reklameboble. Bliver såkaldt 'ad tech' den næste store nedtur - i dotcom-crash-skala? (Fra sidste uge, men den er absolut et must-read).
---
Excelkriger. Når regnearket strejker eller formlerne bare ikke giver de rigtige resultater - who you gonna call?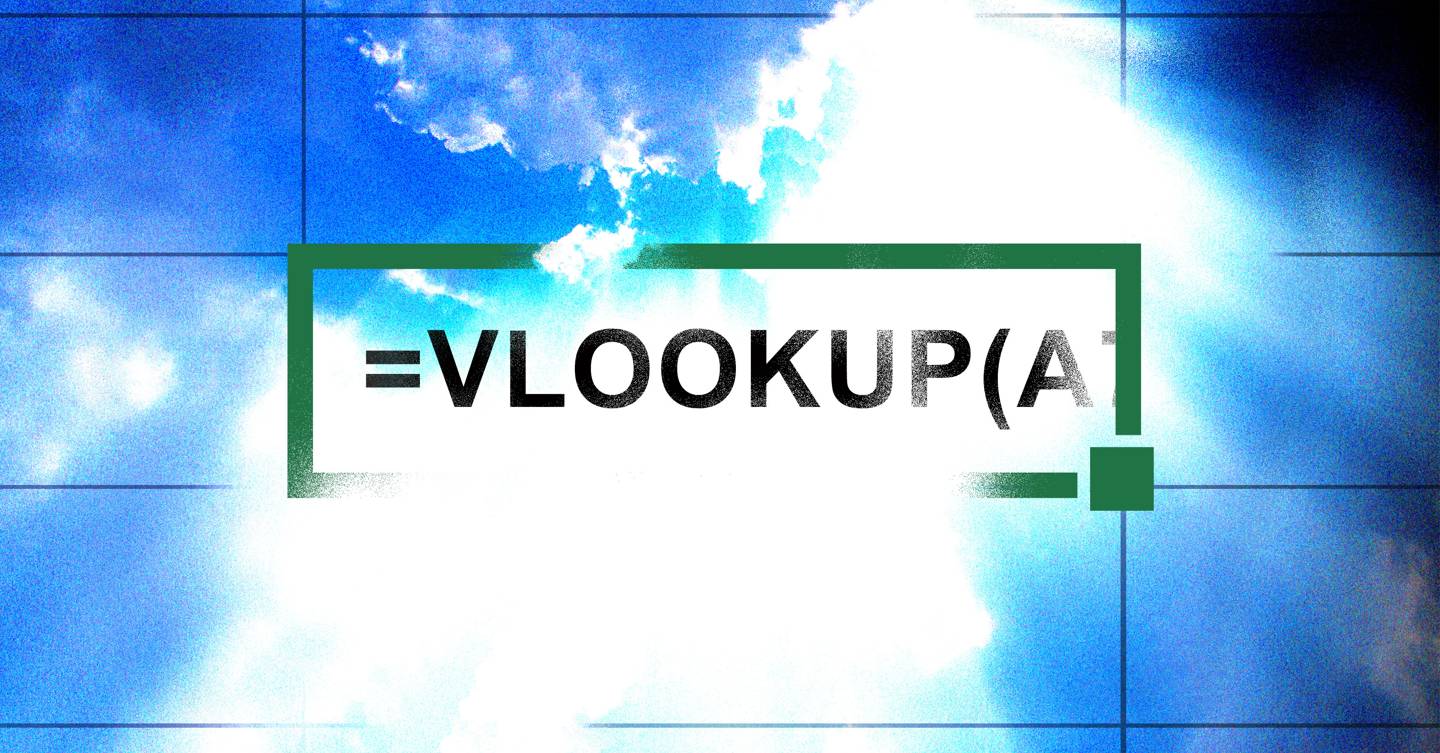 ---
Superapps. I Asien dominerer WeChat og andre apps, som kan indeholde stort set hele éns digitale liv. Hvorfor har vi ikke superapps i Europa og USA?
---
Dronekiller. Jeg ved ikke om jeg ville være mest nervøs for en drone over mig eller en person med sådan en gun her…
---
Cell Reality. VR giver forskerne nye muligheder for at udforske celler og mikroskopiske processer.
---
Rumskrot. ESA har offentliggjort sin rapport om 'space debris', som viser hvor meget affald der flyver omkring derude, til fare for både satellitter og andre rumfartøjer.
---
Inception? Drømmestyring med masker og mobil hævder at kunne gøre dig mere kreativ.
---