KOMMENTAR: Derfor skal apps fra det offentlige ikke samles i en super-app
En offentlig super-app eller mange små applikationer? Vi giver i dag tre grunde til, hvorfor vi mener den sidste tilgang er den rette.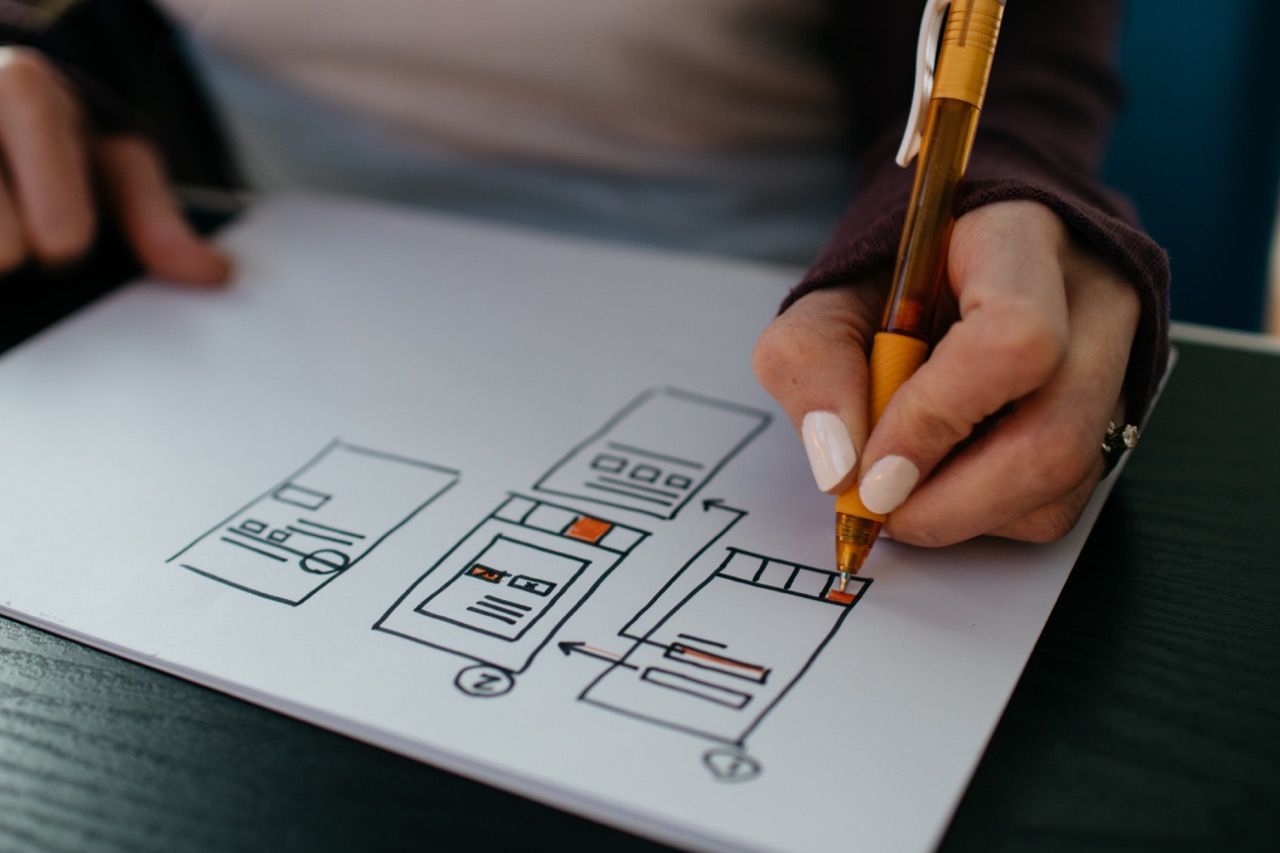 ---

KOMMENTAR: Tre grunde til at offentlige apps ikke skal samles i en super-app
Som vi berørte i sidste uges podcast, har der været en del brok på sociale medier over, at de mange nye offentlige apps bliver udgivet som "stand alone" apps, og ikke samlet i en slags super-app fx med navnet: "Apps fra det offentlige".
Jeg citerer fra et indlæg, jeg stødte på, på LinkedIn:
Min telefon er invaderet af SundhedsApps;🤥

- som alligevel linker frem og tilbage til hinanden
- viser de samme data / oplysninger
- stadig kræver en del handlinger på sundhed.dk. (Eksempelvis donortilladelse som alle jo bør forholde sig til!)

Hvorfor alle de forskellige apps?📱🤷🏽♀️
Selvom kritikken ofte lader til at komme fra folk, der selv arbejder med digitalisering, så skyder de efter min bedste overbevisning klart ved siden af målet.
Det er der tre grunde til:
1. Brugervenlighed frem for alt
Hvis man kender bare en smule til helt almindelige brugere, og ikke mindst dem der er lidt oppe i årene, så burde man vide, at det på ingen måde gør det nemmere for dem, hvis man gemmer indhold i sindrige menusystemer — og da i særdeleshed ikke i en app.
Brugerlogikken tilsiger: "Jeg skal bruge mit sundhedskort, så det åbner jeg". Eller "jeg skal bruge mit Coronapas, så det åbner jeg".
Når man endda i flere tilfælde visuelt kan identificere appen, fordi den ligner det fysiske sundhedskort (eller kørekortet), så gør man det meget nemmere at bruge — særligt for de mange, der ikke er så digitalt kompetente, som de "eksperter" der står forrest i brokkekoret.
Vil man gerne have det hele ét sted, kan man jo blot lave en mappe, hvor man selv samler de forskellige apps.
Til alle andre vil jeg foreslå, at man altid søger efter apps i stedet for at lede efter dem på skærmen. Det er så utrolig meget hurtigere.
2. En app med én funktion er tro mod den mobile designfilosofi
Når jeg kigger på alle de apps, der er synlige på min telefon, så har de én ting til fælles. De kan allesammen stort set kun én ting.
Den måske mest komplekse app er kamera-appen, fordi den både kan skyde billeder og optage video. Eller bank-appen, fordi jeg både kan tjekke min konto, overføre penge og se beskeder fra banken.
Apps enkelhed er jo en af de afgørende grunde til, at smartphones er blevet de fleste menneskers vigtigste computer.
Mobilen har fjernet kompleksiteten ved at bruge en computer netop på grund af de mange forskellige, men simple apps.
Hvorfor nogen ønsker, at det offentlige skulle udvikle en slags "borger.dk-app" til mobilen, hvor alt på nær køkkenvasken er smidt ind, er mig faktisk en gåde.
3. Nemmere at udvikle og vedligeholde individuelle apps
Den tredje grund drejer sig om kompleksiteten i at bygge et mega-system, fremfor at bygge små individuelle apps.
Efter min bedste overbevisning gør man sig mindre sårbar (og mere fleksibel) ved at dele funktionaliteten op i mindre bidder.
Det gælder både i forhold til udvikling, drift, sikkerhed og nedetid. Men også i forhold til at kunne udskifte elementer, udnytte nye, kommende teknologier — og for den sags skyld at kunne bruge forskellige leverandører.
Når det er sagt, er der da helt klart plads til forbedringer, så der ikke er overlap i funktionalitet mellem de forskellige apps, og at man ikke skal videresendes til en hjemmeside for fx at registrere sit donorønske.
Men det er mere små hår i suppen, der skal ryddes af vejen, end en begrundelse for at lave en samlet offentlig mega-app.
---

1. Facebook giver Trump to års karantæne — med mulighed for forlængelse
Så fik vi endelig en afgørelse på sagen om Trumps karantæne på Facebook: Den lyder på 2 års udelukkelse.
Facebooks Tilsynsråd havde som bekendt bedt Mark Zuckerberg beslutte sig for enten permanent at lukke Trumps konto, eller give ex-præsidenten en tidsbegrænset karantæne. Facebook valgte altså det sidste.
Dog er sagen ikke endegyldigt slut. Den skal nemlig revurderes, når den nuværende karantæne udløber, og det er altså muligt, at karantænen bliver forlænget eller endda bliver gjort permanent.
Foreløbigt er det dog lykkedes Facebook at sparke Trump-miseren til hjørne frem til den 7. januar 2023.
Facebook oplyser i øvrigt, at de vil implementere 15 ud af Tilsynsrådets 19 anbefalinger, som fulgte med rådets oprindelige vurdering af Trump-karantænen.
Måske mest væsentligt har Facebook valgt ophæve den særlige "undtagelse for verdensledere", så de altså fremover skal vurderes efter samme kriterier, som alle andre brugere.
Dog opretholder Facebook, at de i visse tilfælde vil acceptere overtrædelser af deres regler, hvis det falder under kategorien "newsworthy or important to the public interest".
Også her, vil Facebook fremover vurdere indholdet ens, uagtet om det er en politiker, en kendis eller en helt almindelig bruger, der står bag opslaget.
---

2. Apple forsøger at minimere AirTags største stalker-udfordringer
Vi bliver lige nødt til at snuppe en opfølger på den seneste podcast-epsiode, hvor vi testede AirTags i den virkelige verden.
De små dimser fra Apple, der er designet til at gøre det let at finde alt fra nøgler til tasker eller kæledyr, har været udsat for en del privatlivs-kritik. Særligt fordi de små lokations-trackere jo også kan bruges til at holde øje med familiemedlemmer, kollegaer eller andre personer, uden de er klar over det – fx ved at gemme en AirTag i deres taske eller lomme.
Apple er derfor gået i gang med at sende opdateringer ud til de små brikker, så de ikke længere venter tre døgn med at afspille en lyd, hvis en AirTag man ikke ejer, ser ud til at følge en, så den bliver opdaget af éns telefon.
Fremover vil den lille AirTag i stedet afspille en lyd på et tilfældigt tidspunkt allerede indenfor 8-24 timer, hvis den ser ud til at følge andre end dens ejermand.
Det skal blandt andet minimere risikoen for, at en person tracker sin bedre halvdel.
Ved at ændre tiden helt ned til 8 timer, er der større chance for, at Airtag'en begynder at beepe, inden den returnerer til den fælles bopæl. For hvis først den lille tracker når hjem, hvor den igen forbinder til ejerens telefon, vil det nemlig ikke længere se ud som om, den følger efter den stalkede ægtefælle.
Samtidig er Apple ved at udvikle en Android-app, som også vil give de 85 procent af verdens smartphoneejere, der bruger Googles mobilstyresystem, mulighed for at holde øje med, om de bliver tracket.
Men det kræver altså, at man som Android-ejer er klar over, at det er en mulighed. Og — langt mere bekymrende — at man føler et behov for at installere appen, hvilket jo i den grad indikerer, at man kender en person, man tror kunne finde på at stalke en.
Nogle gange kan man virkelig undre sig over, hvorfor Apple i første omgang har valgt at satse på de digitale sporings-dimser. Mit bedste bud er, at der kommer til at være en fortsættelse i form af et nyt produkt eller en ny service inden så længe.
---

3. Cruise får tilladelse til at køre helt førerløst med passagerer i Californien: Men må ikke tage penge for turen
Det førerløse bilfirma Cruise (som er ejet af General Motors og Honda) har som det første firma fået tilladelse til at køre helt førerløst i Californien… med almindelige passagerer i bilen.
Dog må Cruise endnu ikke tage betaling for turene, der altså dermed stadigvæk mere har status af test og ikke officiel taxa-kørsel, selvom det kan foregå uden sikkerhedschauffør.
Googles førerløse firma, Waymo, har i et stykke tid kørt helt førerløs taxakørsel i Chandler i Phoenix, Arizona, et langt mere øde område. Men de er altså blevet overhalet indenom af Cruise i deres hjemstat Californien, hvor tætheden i trafikken gør robotkørslen mere kompliceret.
Waymo har dog sendt en ansøgning til de Californiske myndigheder, og håber at kunne springe direkte til en betalt service.
Det eneste firma, der foreløbigt har tilladelse til at køre en kommerciel førerløs forretning i Californien er firmaet Nuro, der dog kun kører med varer og ikke med mennesker. Nuro fik sin tilladelse lige inden årsskiftet.
---

4. Open source og solcelle-drevet: Nyt Bitcoin-mining projekt vil være forgænger for grønnere kryptovaluta
Bitcoin-mining er en klimamæssig katastrofe.
Men nu ser endnu et nyt tiltag dagens lys, der forhåbentlig kan være med til at skubbe gang i en ny bæredygtig løsning på kryptovalutaernes miljømæssige bivirkninger.
Betalingsfirmaet Square,  hvor Twitter-CEO Jack Dorsey også er direktør, har investeret 5 millioner dollars i et nyt solcelle-drevet bitcoin mining system, i samarbejde med blockchain-firmaet Blockstream Mining.
Men langt mere interessant, så bliver projektet open source og dataene fuldt offentlige:
- Sammen planlægger vi at gøre projektet offentligt og gennemsigtigt ved at dele projektets økonomi og den viden vi høster fra at bygge en bitcoin-mine drevet på vedvarende energi.
- I sidste ende håber vi at demonstrere, hvordan bitcoin-minedrift sammen med vedvarende energi kan hjælpe med at drive overgangen til ren energi, skriver parterne i en pressemeddelelse.
Projektet vil også få et offentligt dashboard, hvor alle i realtid kan følge med i, hvor meget energi der bruges, og hvor mange bitcoin der mines.
Selvom det er et ganske sympatisk projekt, er det dog fair at sætte spørgsmålstegn ved, om det overhovedet er nødvendigt at bruge så meget energi, selvom den kommer fra solen.
Som vi skrev i forrige uge, så satser den næstmest værdifulde kryptovaluta, Ethereum, på at skifte til en langt mindre energiforbrugende model, den der kaldes for proof of stake.
Ethereum-organisationen mener, at skiftet vil kunne nedbringe energiforbruget til en titusindedel af, hvad det er i dag.
---

LINKS TIL LÆSEHESTE
Jeff Bezos rejser til kanten af rummet — sammen med sin bror
---
Roboat: Amsterdam vil teste førerløse elektriske både i kanalerne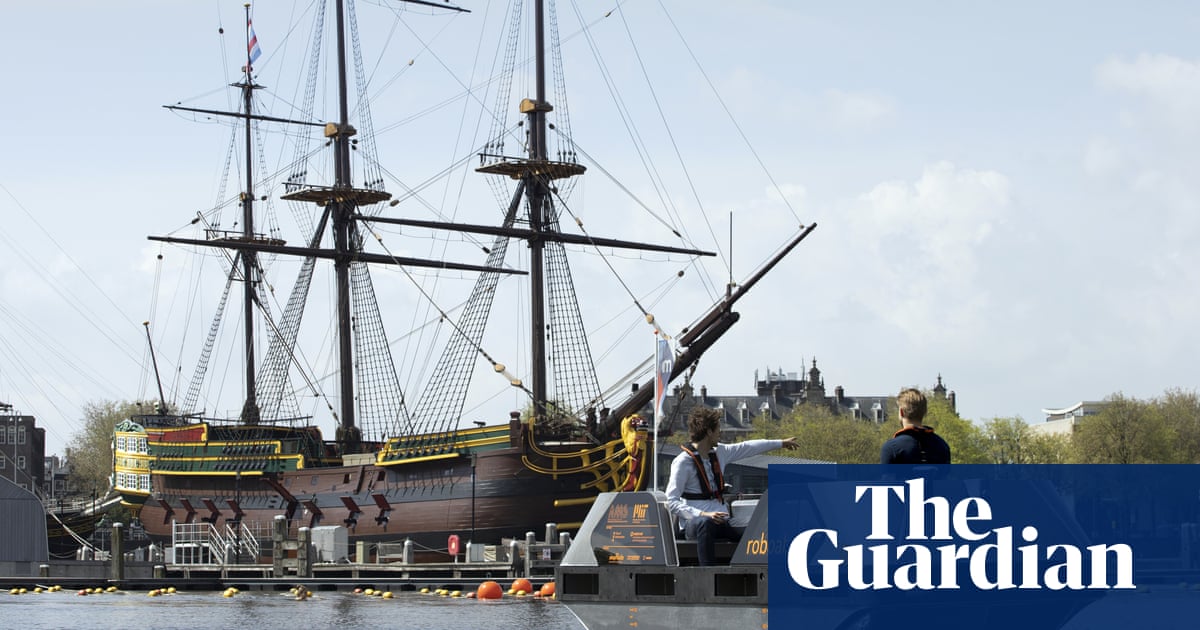 ---
Er Amazons nye Sidewalk-netværk et problem for privatlivet? Eksperter er uenige
---
Apple-ansatte ikke tilfredse med at blive beordret tilbage på kontoret tre dage om ugen
---
Er tidens mest specielle højttaler 1.800 dollars værd?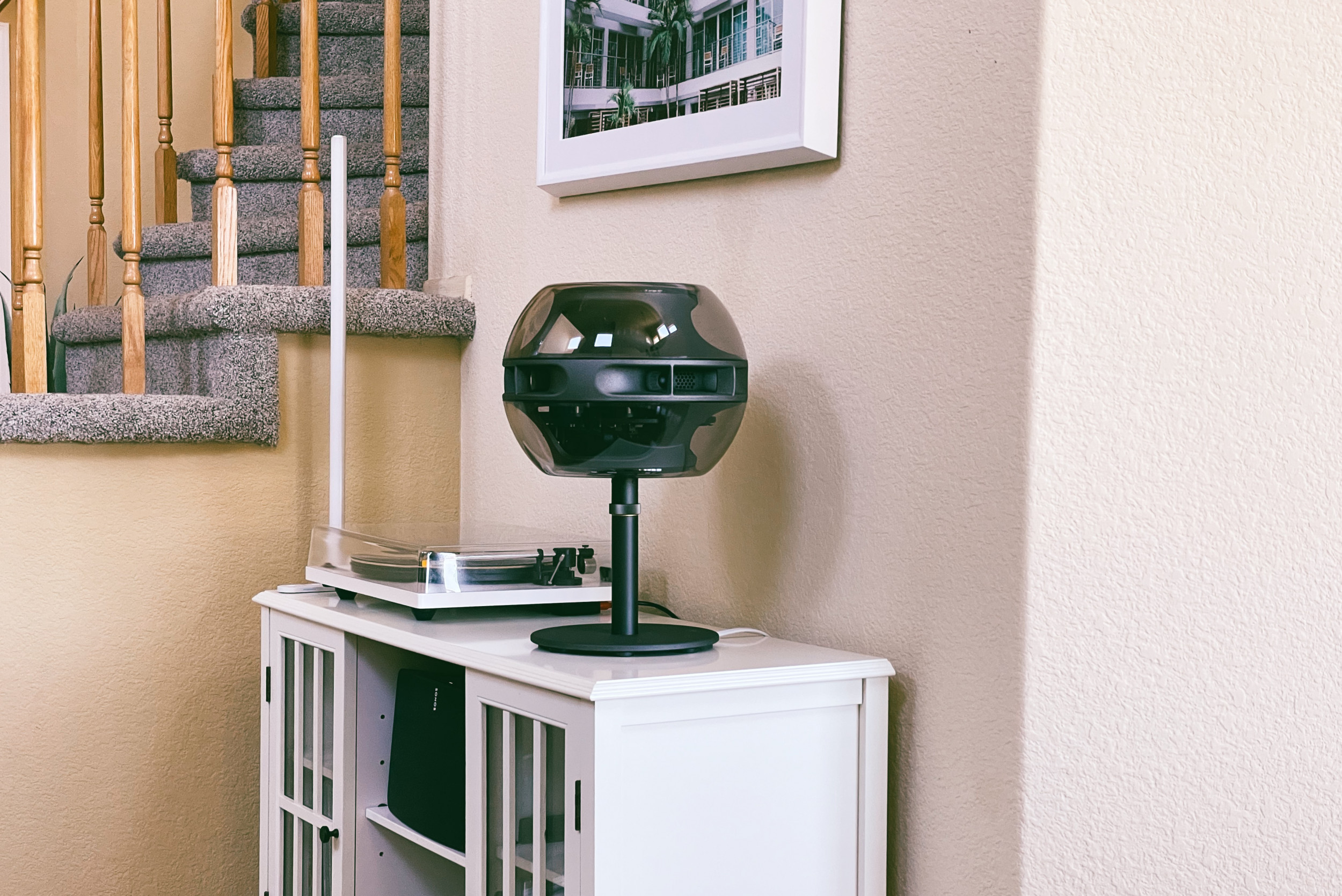 ---
Facebooks nyhedsbrevs-værktøj 'Bulletin' lanceres senere i juni: Men kun udvalgte skribenter må bruge det
---
Ny dansk ophavsretslov vedtaget: Medier får ret til at lave kollektive aftaler med Facebook og Google
---
Margrethe Vestager foreslår digitalt europæisk ID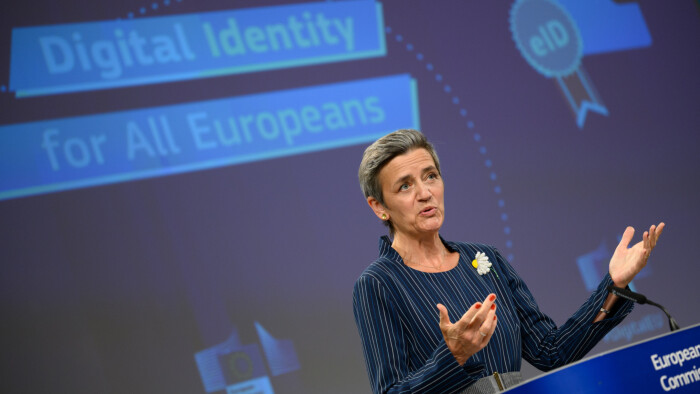 ---
Twitters abonnementstjeneste "Blue" lanceret: Men i første omgang kun i Canada og Australien
---
Følg Techliv — og del med dem du kender...
Del gerne dette nyhedsbrev med folk du kender.
Følg os på sociale medier:
Techliv på Twitter og Facebook | Nicolai på Twitter | Anders på Twitter
---