Robotbude, bødesmæk og softwarefejl på fjerne planeter
Vi skal vidt omkring i dag, hvor det blandt andet handler om budrobotter, gear til hjemmearbejdspladsen og softwarefejl på Mars. I vores linksamling dykker vi dybt i de alternative kryptovalutaer og ser på en robot-politihund i New York.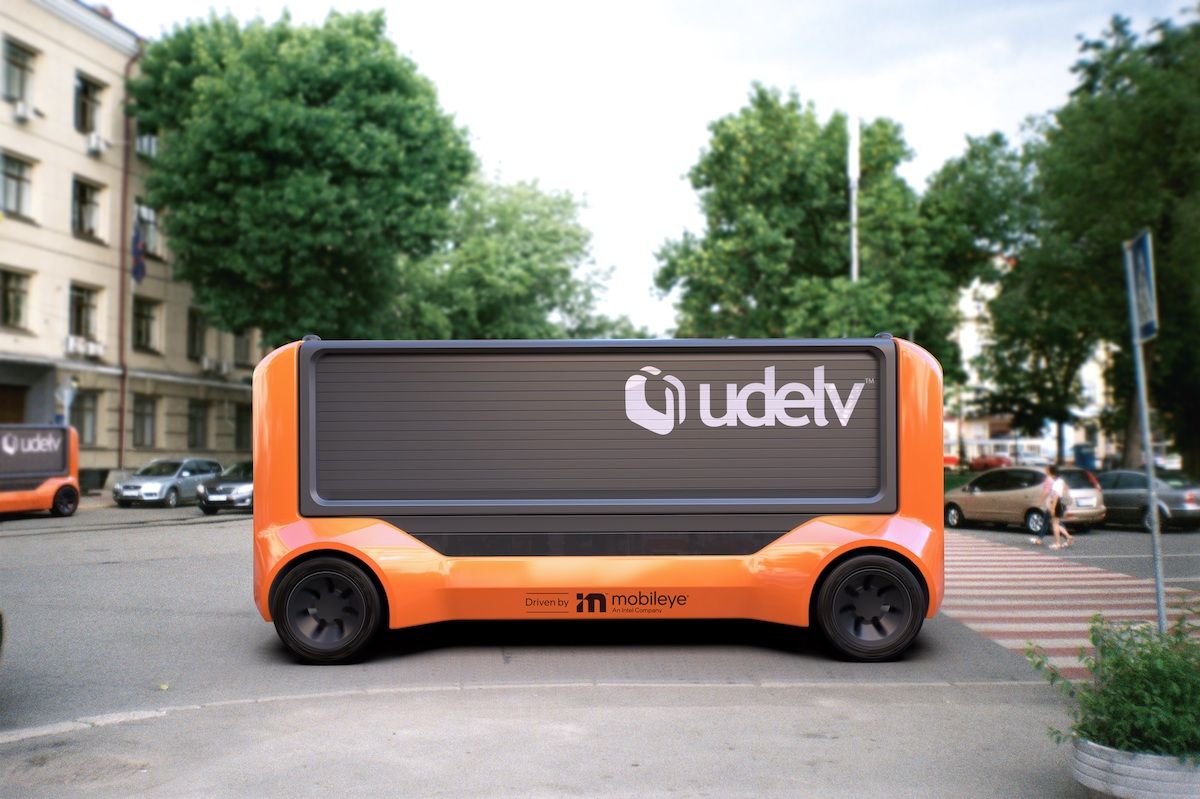 1. Software-fejl kan også bremse flyvninger på andre planeter…
Vi begynder langt fra vores egen planet, nærmere bestemt på Mars, hvor der efterhånden nærmest er trafikprop.
For nylig landede NASAs robot-rover Perseverance på den røde planet efter en dramatisk, men vellykket, tur i faldskærm.
Perserverance har allerede taget hul på de mange projekter, køretøjet skal udføre i sin tid på Mars: fotos, målinger fra atmosfæren, indsamlinger af sten og støv, og meget mere.
Men et af de mest omtalte eksperimenter er historiens første flyvetur på planeten. Perseverance havde nemlig en lillebitte helikopter ved navn Ingenuity med i rygsækken, der i disse dage skulle lette for første gang fra en "lufthavn" i Jezero-krateret.
Men selv på gennemtestede rumfartøjer kan der opstå problemer, og således er Ingenuitys flyvning foreløbig sat på hold på grund af en softwarefejl i det program, som kontrollerer rotorens hastighed. Den kunne simpelthen ikke køre hurtigt nok.
Fejlen blev fundet ved en test i sidste uge, og nu slås NASA-holdet så med at få geninstalleret softwaren på den lille helikopter, samtidig med at den også skal gennemgå en række andre tests og procedurer, før den er klar.
NASA håber på en flyvning i løbet af næste uge.
---

2. Microsoft lancerer en røvfuld produkter til Arbejd-Hjemmefra-folket

Vi svæver videre til gadgetland, hvor Microsoft er gået all-in for at surfe med på bølgen af folk, der i Coronapokalypsen er begyndt at arbejde meget mere hjemmefra, og som i vid udstrækning holder møder og kommunikerer med deres kolleger via platforme som Microsofts eget Teams.
Efter en del års nedtur har salget af bærbare computere fået et solidt nøk opad, og Redmond-giganten håber at den nye Surface Laptop 4 kan være et fristende tilbud. Den er tilgængelig fra 27. april i Danmark.
Men mere interessant er det måske, at Microsoft også samtidig har annonceret en række produkter i den såkaldte 'Modern'-serie, som mere direkte forsøger at hoppe med på Arbejd-Hjemmefra-vognen.
Der er især fokus på hovedtelefoner og headsets som er "Teams-certificerede", og blandt andet er udstyret med 'mute'-knapper, hvilket givetvis vil være bekvemt i løbet af de mange, lange møder.
Præcis hvad Teams-certificeringen i øvrigt dækker over er til gengæld uklart, udover at mikrofonerne i firmaets headset er "optimeret til kontorer eller støjende omgivelser".
---

3. Kommer budbotterne snart?

Jeg kvier mig lidt ved denne nyhed men indrømmer blankt, at jeg har en voldsom fascination af selvkørende transport-robotter, så bær over med mig.
Dominos laver igen (hypede) eksperimenter med pizza-udbringning, denne gang i samarbejde med budbot-firmaet Nuro. Tidligere har kæden forsøgt sig med andre robotter og endda levering via drone.
Foreløbig er det dog – selvfølgelig – kun et meget begrænset antal kunder i et lille område i Houston, Texas, der kan få mulighed for at vælge at få leveret deres dejskive med robot.
Taget i betragtning, at den helst skal holdes varm og sprød, er det nok også bedst at satse på nærmiljøet i første omgang.
Men hvor Dominos robot-udbringning primært føles som et mediestunt, så arbejder mange firmaer noget mere seriøst på pakke- og transport-robotter rundt om i verden.
En af de mest interessante nyheder fortæller at det israelske firma Mobileye (som nu ejes af Intel) går sammen med startuppen Udelv om at levere autonome varevogne med launch i 2023.
Løsningen kaldes Transporter og ligner foreløbig et varevogn-stort køretøj, som ifølge Mobileye vil kunne køre omkring 100 km/t. Den er naturligvis udrustet med tonsvis af gear – 13 kameraer, 6 radarer og 9 LIDAR-scannere.
Det hele skal kontrolleres af firmaets EyeQ5-system, som angiveligt skulle gøre Transporteren i stand til at operere på "niveau 4", hvilket betyder at robotkøretøjet er fuldt selvstændigt, men ikke nødvendigvis kan køre i alle omgivelser under alle forhold.
Målet er at sælge 35.000 Transportere inden 2028, og Mobileye-Udelv har allerede fået forbestilt 1.000 eksemplarer til firmaet Dunlen i USA.
---

4. Alibaba får 2.8 milliarder dollars rap over nallerne
I en mere alvorlig afdeling, så er det ikke "kun" Google, Facebook og de andre amerikanske giganter, der får store bøder.
Lørdag blev den kinesiske mastodont Alibaba således præsenteret for en bøde på 2.8 milliarder dollars (cirka 17.4 milliarder kroner) for at misbruge sin næsten-monopolstatus, når det handler om online-handel.
Ifølge de kinesiske myndigheder har Alibaba forhindret sine forretningskunder i at sælge deres varer i konkurrerende webbutikker.
En bøde på 2.8 milliarder dollars lyder voldsom, men vil næppe være en katastrofal udgift for Alibaba. Som i tilfældene med store bøder til de amerikanske giganter er det mestendels et greb i lommen.
Når det er sagt, så er bøden udtryk for et nyt, politisk fokus på techgiganternes magt og monopollignende rolle, også i Kina.
Alibabas stifter og direktør, Jack Ma, var i øvrigt genstand for mange spekulationer i den forgangne vinter, hvor han forsvandt fra medierne og fuldstændig gik under radaren i tre måneder.
Det fik mange til at gætte på, at de kinesiske myndigheder var gået noget hårdere til værks i forhold til at begrænse Alibabas magt, end bare at uddele bøder.
Jack Ma er dog dukket op igen, omend det stadig er uklart, hvad der førte til hans midlertidige forsvinden.
Og bøden hænger han stadig på.
---

5. Privatlivshjørnet

Vi slutter de korte nyheder med en trio af privatlivs-historier af varierende væstentlighed:
IoT-devices (stadig) usikre
En ny rapport fra sikkerhedsfirmaet Forescout Research Labs har påvist endnu en serie alvorlige huller i Internet of Things-apparater.
Sårbarhederne er samlet under navnet NAME:WRECK, og ligger især i IoT-dimsernes netprotokoller.
Ifølge Forescout kan hullerne potentielt ramme over 100 millioner apparater, både til forbrugere, forretning og industri.
I værste fald vil hackere fuldstændig kunne overtage kontrollen med de opkoblede devices.
Endnu en dag, endnu et hul…
Google og Apple blokerer for britisk opdatering til smitte-tracking
På en lidt mere positiv note, så har Google og Apple blokeret for en opdatering af smittestop-appen i England og Wales. Det er som bekendt de to amerikanske techgiganter, der i fællesskab har udviklet den løsning, som er kernen i mange landes smittesporing-apps.
I UK har man udover Bluetooth-tracking mellem mobiltelefoner også kunnet scanne QR-koder på butikker og andre lokationer, men det har kun kunnet bruges af den enkelte borger, fx i situationer hvor en butik er blevet udpeget som et "virus hotspot".
Nu har myndighederne dog ønsket at kunne få adgang til data om brugernes QR-scanninger, for bedre at kunne tracke smittespredning i takt med den gradvise genåbning af samfundet.
Men den går altså ikke, siger Google og Apple, fordi deres løsning og aftalen om den specifikt forbyder indsamlingen af lokationsdata om brugerne.
Som altid er det en svær balance mellem privatliv og samfundets behov.
Tip til boligsælgere: ryd op inden mægleren tager billeder...
Men lad os slutte med lidt privalitvs-news-you-can-use — nærmere bestemt et tip til folk der skal sælge deres bolig.
Hvis man får besøg af en ejendomsmægler, der fotograferer boligen, og måske endda laver video og 3D-ballade, så er det en god idé lige at fjerne bank-oversigter, familiefotos eller andet der måske kan afsløre lidt for meget om éns liv, økonomi, arbejde og interesser.
Det skulle jo gerne "kun" være boligen, du sælger, og ikke hele dit liv.
---

LINKS TIL LÆSEHESTE
Kryptokaos: Cnet er dykket ned i alternativerne til Bitcoin og Ether.
---
Robo-politihunde. Sådan kan du slukke Spot, hvis politiet sender en robot-hund efter dig…
---
BONUS: Er robotter "dyr" eller "mennesker"?
---
Tillid.ai: Stoler vi mere på algoritmer end på mennesker?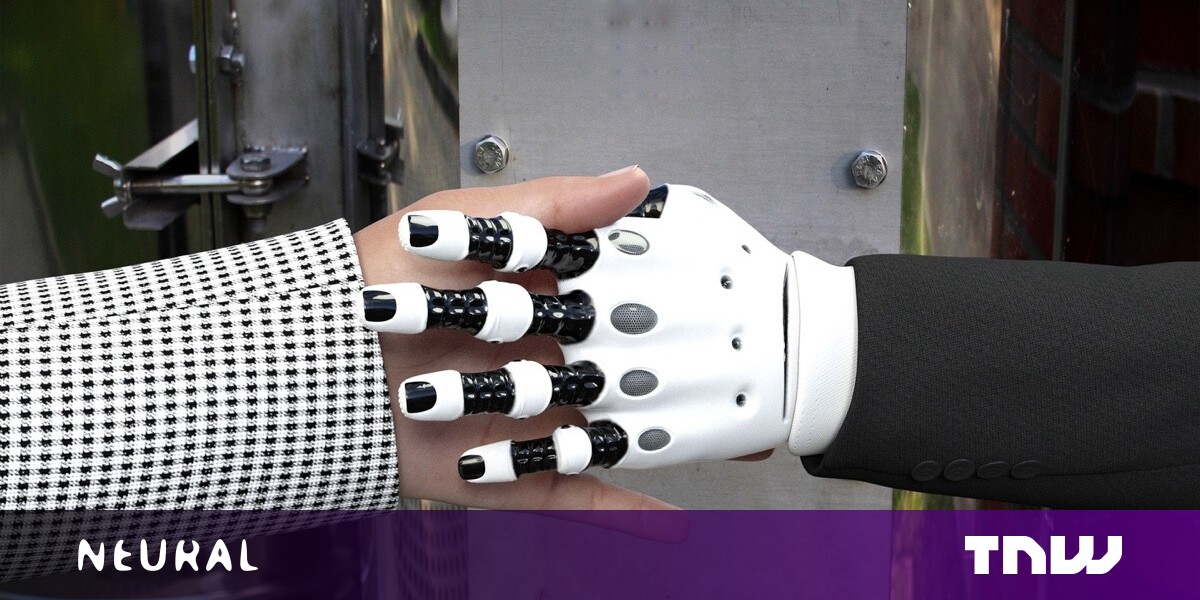 ---
Alt-i-ét-produktion? BBC kigger nærmere på maskinen, der helt selv (næsten) kan bygge en drone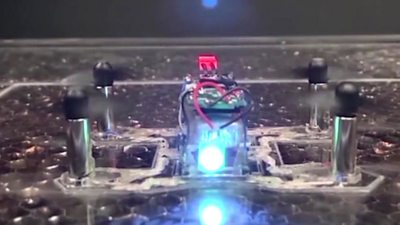 ---