Microsoft Teams i metaverset — og Facebook-farvel til ansigtsgenkendelse
Microsoft Teams er på vej i metaverset. Samtidig præsenterer firmaet en ny dokumentplatform, som i stor stil er en ren kopi. Og så dropper Facebook frivilligt ansigtsgenkendelse.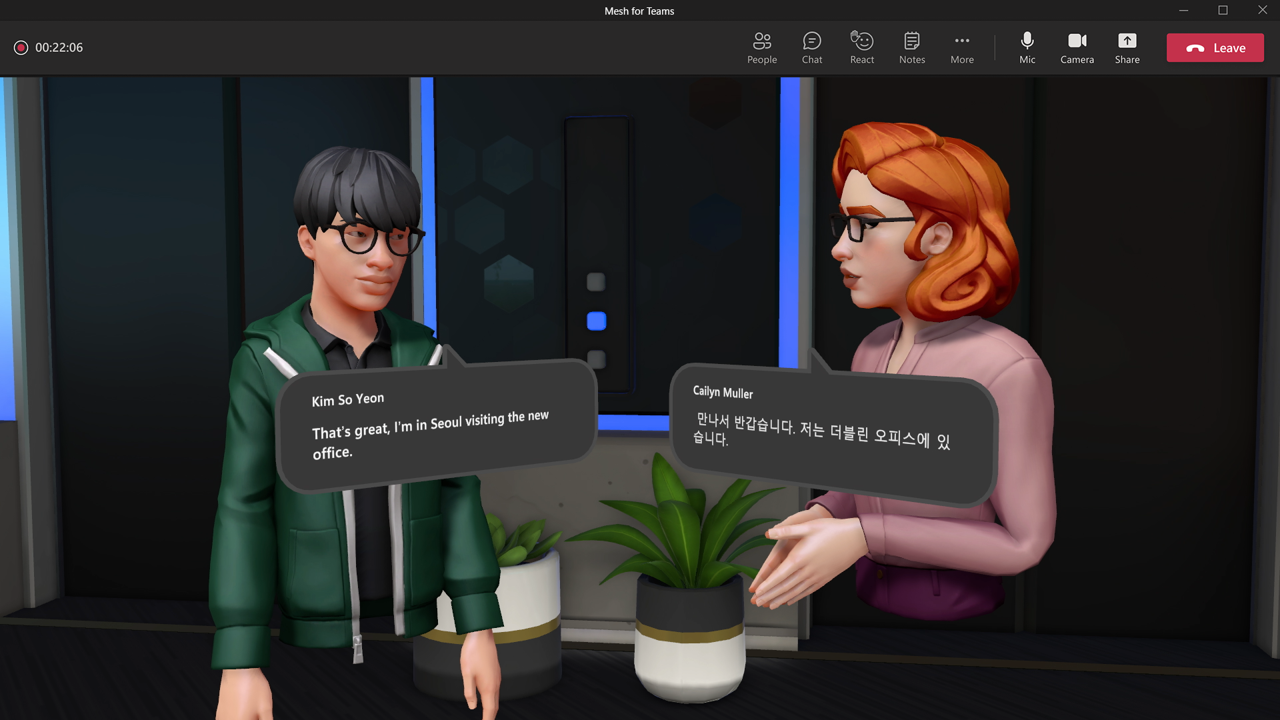 ---

1. Microsoft grovkopierer Notion — og er klar med Teams i en metaverse-version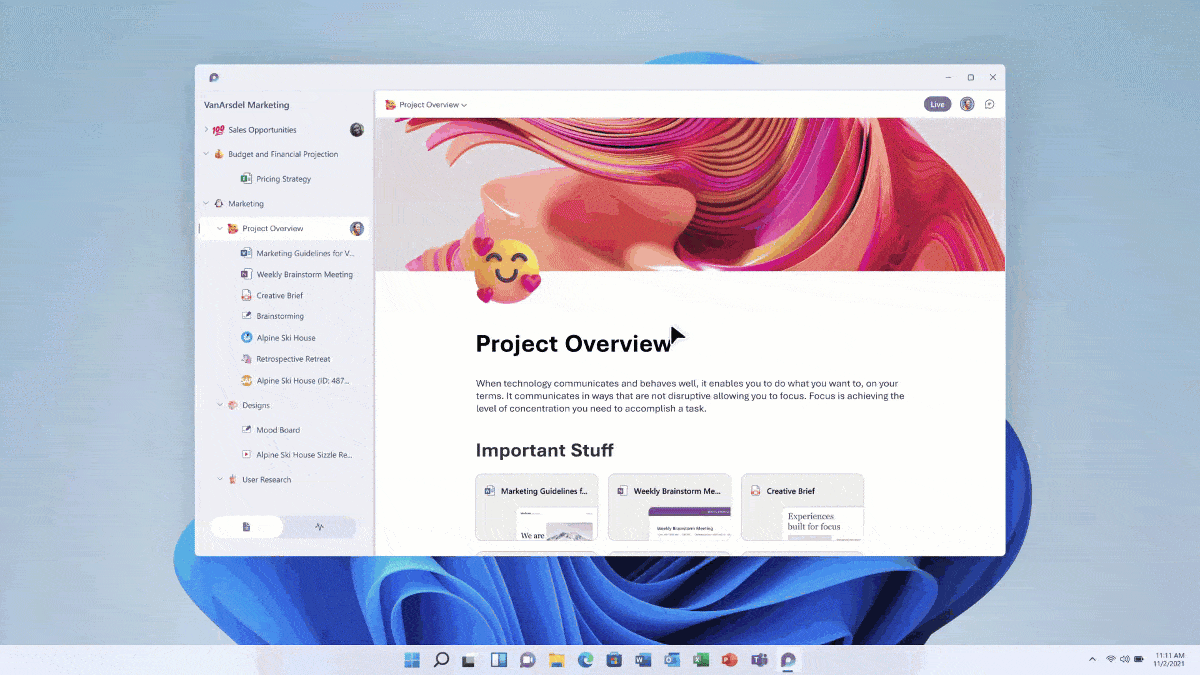 Microsoft er ligesom alle de andre store techfirmaer ikke for fin til at kopiere andres succeser.
Da Microsoft introducerede Teams, var der tale om en regulær kopi af Slack.
Nu gør Microsoft det så igen med en ny tilføjelse til Office-pakken, de kalder Loop, som minder uhyggelig meget om platformen Notion.
Loop er — ligesom Notion — en slags moderne dokument, som flere personer kan arbejde i samtidig.
Udover tekst, billeder, videoer og links, kan man indsætte tabeller, afstemninger, to-do lister og du kan linke til indhold på andre sider og mapper, så det lidt firkantet sagt fungerer som små bøger. I Microsofts tilfælde kan man også linke til traditionelle filer som Word, Excel og PowerPoint.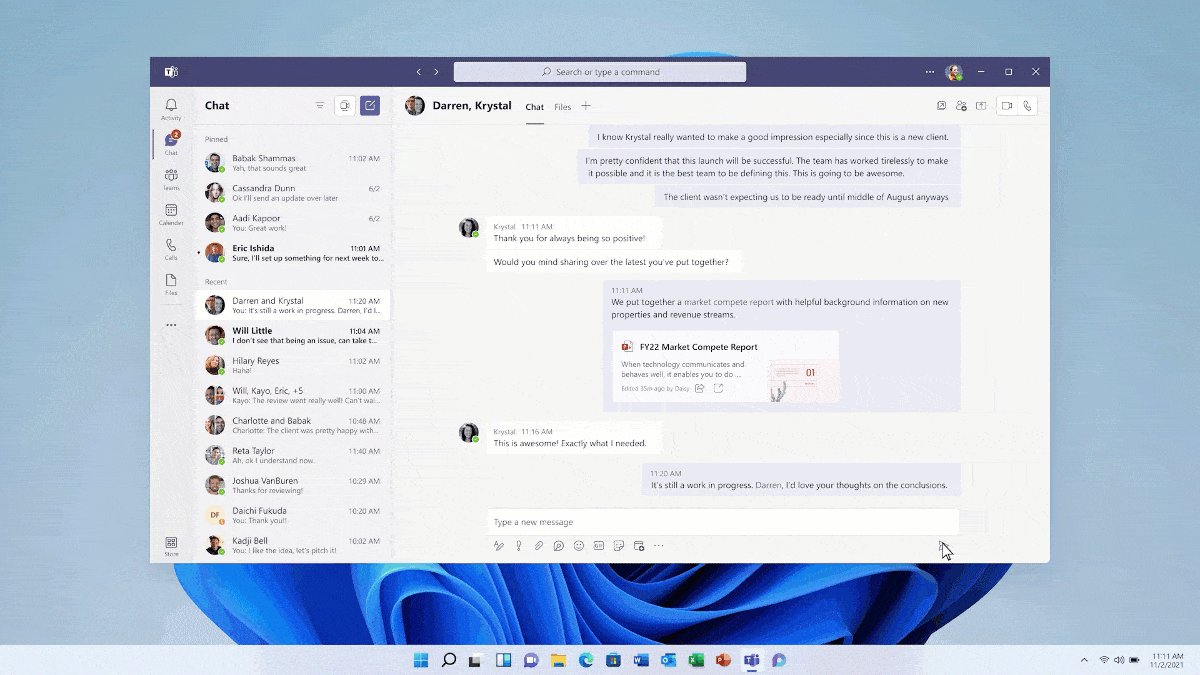 Notion er dog ikke de eneste, der arbejder i dette space. Coda er en anden lignende platform, og mere etablerede spillere som Google Docs og Box er også på vej med lignende koncepter.
Vi har her på Techliv tidligere brugt Notion, og det er nemt at se, hvorfor det kan give god mening at samarbejde i mere avancerede dokumenter, hvor indhold af forskellig karakter, kan leve siden om side med hinanden.
---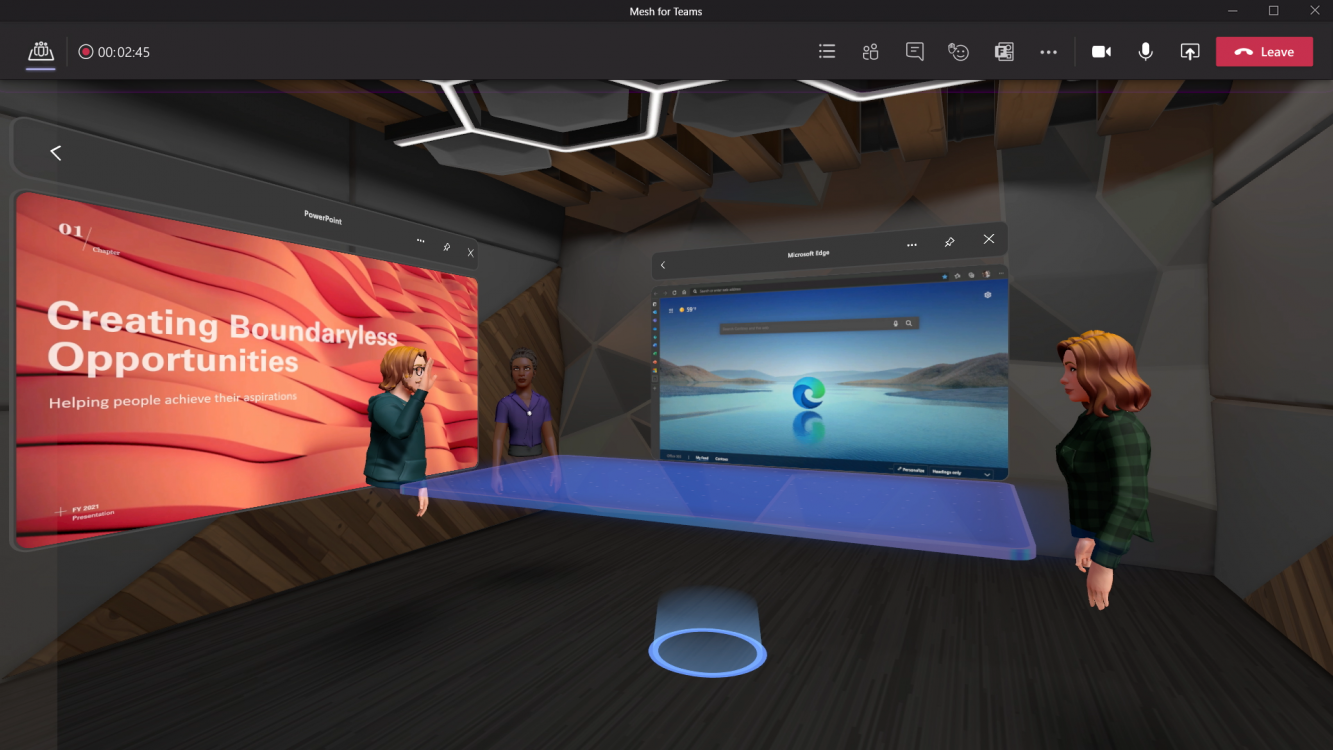 Men Microsoft stopper ikke der.
Firmaet har også netop løftet sløret for "Mesh for Teams", som i virkeligheden er et første forsøg på at bringe Teams ind i metaverset.
Den nye feature, som bliver rullet ud i 2022, skal gøre det muligt at 3D-ficere oplevelsen af Teams-møder.
Sagt med et andet af tidens varmeste ord, er der tale om mixed reality, hvor kolleger og samarbejdspartnere kan holde virtuelle møder, repræsenteret ved hver sin avatar.
Microsoft ved dog godt, at alle ikke er klar til at købe digitale briller, så funktionen skal fungere på tværs af både mobil, pc og mixed reality-headsets, som fx Microsofts egen HoloLens. Det vil altså til en start være en blanding af 2D og 3D.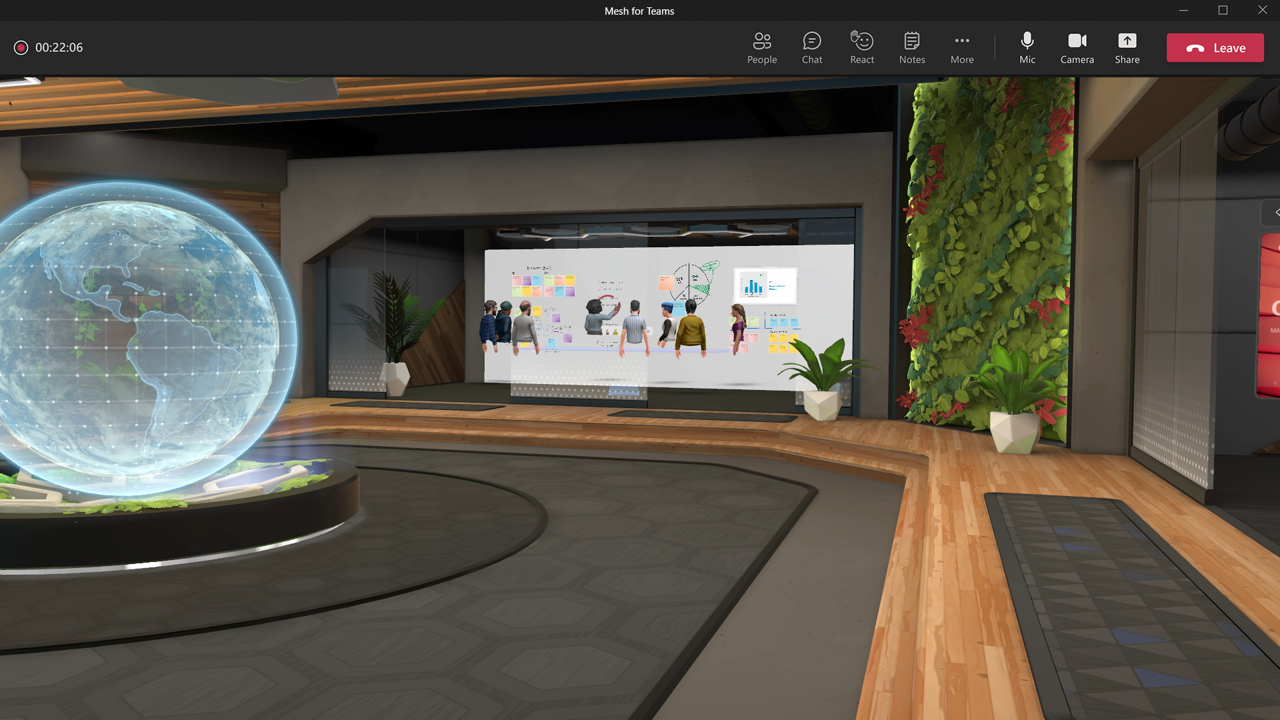 Microsoft kalder Mesh for Teams "en gateway til metaverset" som er "designet til at gøre onlinemøder mere personlige, engagerende og sjove".
Redmond-firmaet har også sin egen definition på metaverset, som de kalder "en digital verden, der er beboet af digitale tvillinger til mennesker, steder og ting".
- Tænk på metaverset som en ny version - eller en ny vision - af internettet, en, hvor folk samles for at kommunikere, samarbejde og dele med en personlig virtuel tilstedeværelse på alle enheder, lyder Microsofts rosenrøde beskrivelse af metaverset.
I første omgang vil avatarerne blot have falske animerede ansigtsbevægelser, når en person taler. Men målet er på sigt — helt som Meta forklarede det i sidste uge — at præcise ansigtsbevægelser og ansigtsudtryk skal spejle det virkelige ansigtsudtryk fra den person, der taler... i realtid.
Permanent fjernarbejde og stigende hjemmearbejde er altså fællesnævnere for de nye funktioner, der både kommer i Loop og Mesh for Teams. Og metaverset... ja, det må blive årets techord 2021.
---

2. Facebook dropper ansigtsgenkendelse — men Meta gør ikke
Facebook forsøger temmelig desperat at vise, at de lytter til den kritik, der i øjeblikket vælter ned over firmaet.
I et blogindlæg oplyser Facebooks moderselskab Meta, at det sociale medie nu dropper ansigtsgenkendelse på fotos uploadet til Facebook.
Samtidig sletter Facebook skabeloner af mere end 1 milliard menneskers ansigter, og lukker helt ned for deres ansigtsgenkendelse-software.
- Vi er nødt til at afveje de positive brugsscenarier for ansigtsgenkendelse mod de voksende samfundsmæssige bekymringer, især da tilsynsmyndighederne endnu ikke har udstukket klare regler, skiver Metas Vice President of Artificial Intelligence, Jerome Pesenti.
Ifølge Pesenti har mere end en tredjedel af Facebooks daglige aktive brugere accepteret brugen af ansigtsgenkendelse — dog har det i flere lande været noget man automatisk blev tilmeldt, og som man aktivt skulle meldes fra, hvis man ikke ønskede at få sit ansigt genkendt.
Funktionen er blandt andet blevet brugt til, at man automatisk har kunnet få en notifikation, hvis andre har uploadet et billede, man optræder på.
Sletningen af de 1 milliard ansigtsskabeloner betyder dog ikke, at Meta som firma er færdig med at bruge teknologien.
Firmaet nævner, at der kan være mange gode scenerier, hvor teknologien giver god mening, og fremhæver særligt smartphones, hvor ansigtsdata kun eksisterer lokalt, og ikke bliver sendt til skyen.
- Vi mener, at dette har potentialet til at muliggøre positive use cases i fremtiden, der opretholder privatlivet, kontrol og gennemsigtighed, og det er en tilgang, vi vil fortsætte med at udforske, mens vi overvejer, hvordan vores fremtidige computerplatforme og -enheder bedst kan tjene folks behov.
Med andre ord: Forvent at ansigtsgenkendelse bliver integreret i Metas fremtidige devices (og services).
---
Vi bliver lige kort i ansigtsgenkendelsens verden. For det kontroversielle ansigtsgenkendelses-firma Clearview AI er nu også blevet beordret til at slette deres indsamlede billeder i Australien.
I en officiel meddelelse fra myndighederne, fremgår det, at firmaet har brudt Australiens privatlivslovgivning "ved at scrape biometriske oplysninger fra internettet og benytte dem via et ansigtsgenkendelsesværktøj."
Afgørelsen er derfor klar:
- Myndighederne beordrer Clearview AI til at stoppe med at indsamle billeder af ansigter og biometriske skabeloner fra enkeltpersoner i Australien, og at slette eksisterende billeder og skabeloner indsamlet i Australien.
Det er kun få måneder siden, at en lignende beslutning blev truffet i Canada.
---

3. Waymo indtager New York
Fra kortlægning af ansigter skifter vi spor til kortlægning af gader og stræder.
Googles selvkørende bildivision, Waymo, har nemlig sat sig for at indsamle data i en af USAs mest befolkningstætte byer.
Fra i dag vil New Yorkere kunne møde Waymo-bilerne på det centrale Manhattan. Dog vil de ikke få chancen for at snuppe en tur i en førerløs bil.
Waymo vil nemlig i første omgang blot lade deres sikkerhedschauffører køre rundt, for at høste data om New Yorks tætte og kaotiske trafik, som ikke kun er fyldt med biler men også noget så mærkeligt som fodgængere.
Samtidig oplyser Waymo, at New York kan være med til at lære bilerne at køre i snevejr og tung regn — noget de ikke er vant til de i de solrige egne i Californien og Arizona, hvor de normalt færdes.
- Oplevelser i iskolde, snedækkede forhold vil tillade fortsat forbedring af Waymo Driver i den virkelige verden, og vi vil anvende disse læringer på tværs af hele vores flåde, skriver Waymo.
Waymo kører foreløbigt kun ægte førerløs taxa-kørsel med almindelige kunder — og altså helt uden sikkerhedschauffør —i Phoenix-området i Arizona.
---

4. Volkswagen præsenterer ID5 — og løfter lidt mere af sløret for det første elektriske rugbrød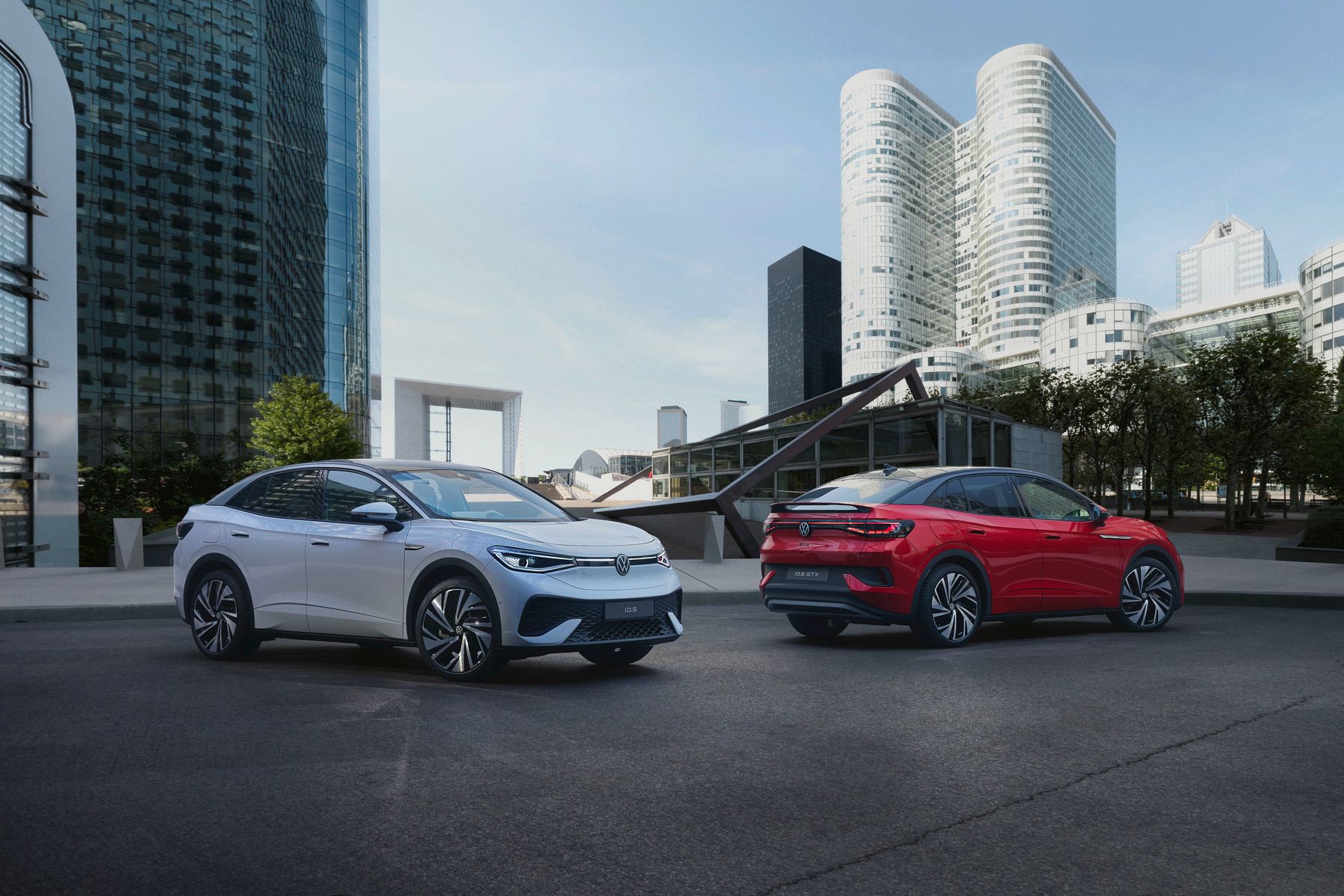 Vi fortsætter med endnu et lille tryk på speederen i mobilitetsverdenen.
Volkswagen lancerede i går officielt den kommende ID.5 — en mere coupe-agtig udgave af den elektriske SUV ID.4.
Men langt mere interessant, så viste tyskerne endnu et sneak peak på den kommende ID.Buzz, som bliver en elektrisk udgave af det gode gamle folkevogns-rugbrød. Det skulle forventeligt ramme markedet næste år... eller i 2023.
Der er virkelig efterhånden et solidt udvalg af elektriske biler at vælge imellem.
Men et elektrisk rugbrød, det kunne godt blive lidt af et hit, uagtet at det på billederne er pakket ind i den vanlige camouflage, bilfirmaerne bruger for at skjule det egentlige design (ikke er færdigt).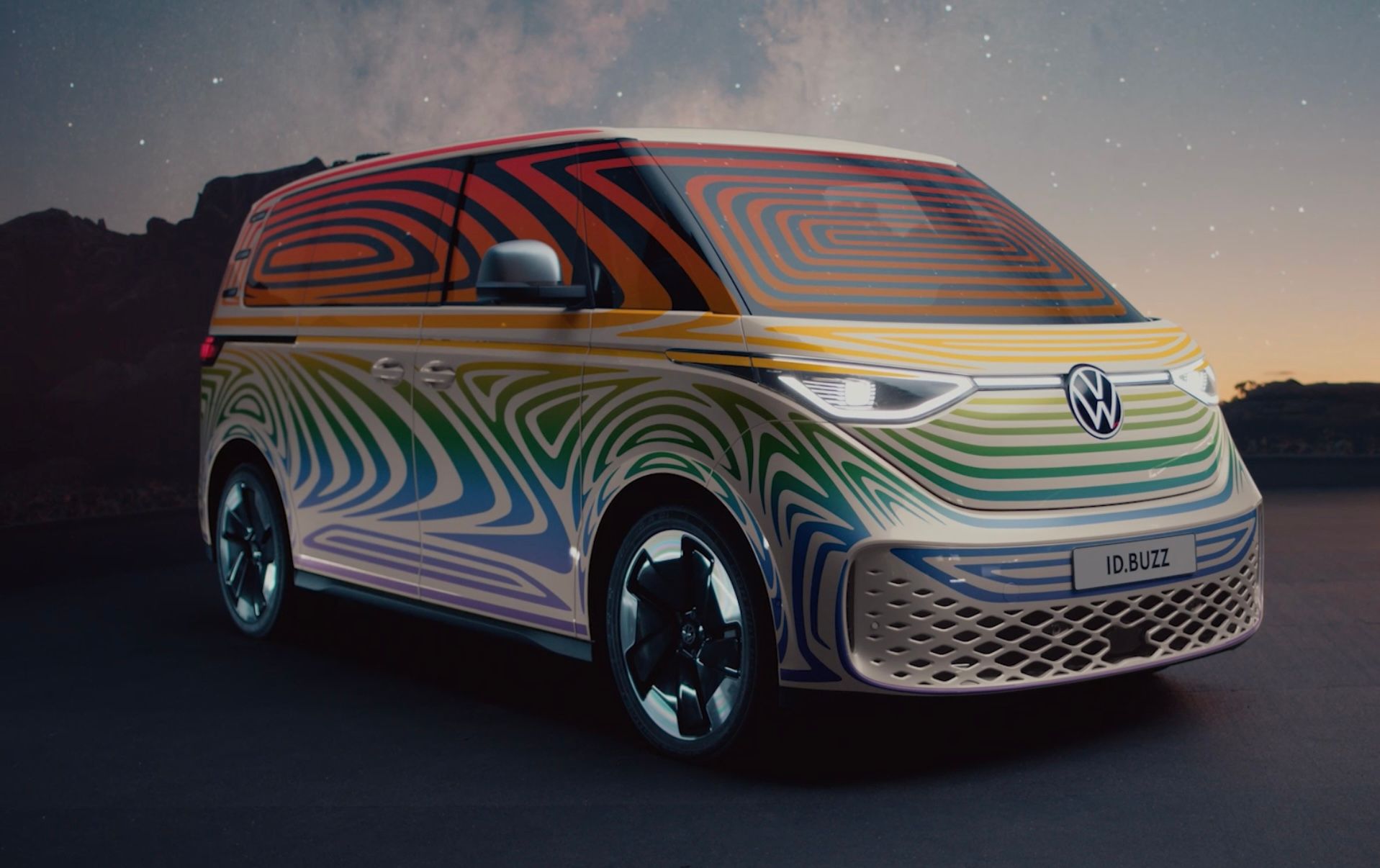 ---

5. Big American Tech forlader Kina
Google er der ikke. Facebook er der ikke. Og nu følger flere andre amerikanske techfirmaer trop og forlader Kina.
I løbet af denne uge har både Epic Games og Yahoo meddelt, at de dropper at lave forretning i Kina. Det sker kort tid efter, at LinkedIn gjorde det samme.
Mens Epic Games ikke specifikt har nævnt, hvorfor de trækker Fortnite fra det kinesiske marked, så er forklaringen hos Yahoo og LinkedIn (som er ejet af Microsoft) nogenlunde ens.
LinkedIn begrunder beslutningen med "et betydeligt mere udfordrende driftsmiljø og større krav til overholdelse af lokal lovgivning i Kina".
Yahoo nævner et "stadigt mere udfordrende erhvervs- og juridisk miljø".
Farvellet til Kina sker nærmest synkront med, at Kina har effektueret den nye Personal Information Protection Law, som i grove træk kan sammenlignes med GDPR.
Loven, som er en del af styrets opgør med Big Tech i Kina, kan blandt andet resultere i bøder på op til 5 procent af firmaernes årlige indtægter. Den introducerer også langt strengere regler i forhold til overførsel af data, skriver Protocol.
Det kinesiske styre vil blandt andet forsøge at formindske overforbruget af sociale medier og online gaming. Sidstnævnte har regeringen blandt andet kaldt "opium for sindet".
Børn og unge under 18 år må som bekendt derfor nu kun spille online-spil tre timer om ugen. Mere præcist mellem kl. 20-21 fredag, lørdag og søndag.
De nye strammere digitale vinde i Kina har — som tidligere nævnt i både nyhedsbrev og podcast — ramt flere af de største kinesiske techfirmaers aktiekurs voldsomt.
Et firma som Tencent har i løbet af i år måtte se omtrent 40 procent af deres markedsværdi forsvinde.
---

LINKS TIL LÆSEHESTE
Apple arbejder på HomeOS — et styresystem til det smarte hjem
---
Kryptohandel uden gebyr? Coinbase arbejder på abonnements-service
---
Sonos på vej med egen digitale assistent
---
Tesla tilbagekalder næsten 12.000 biler: "Full Self Driving" beta-version virker ikke efter planen
... Og CNN har samlet en lang række af de problemer, som folk, der beta-tester softwaren, oplever.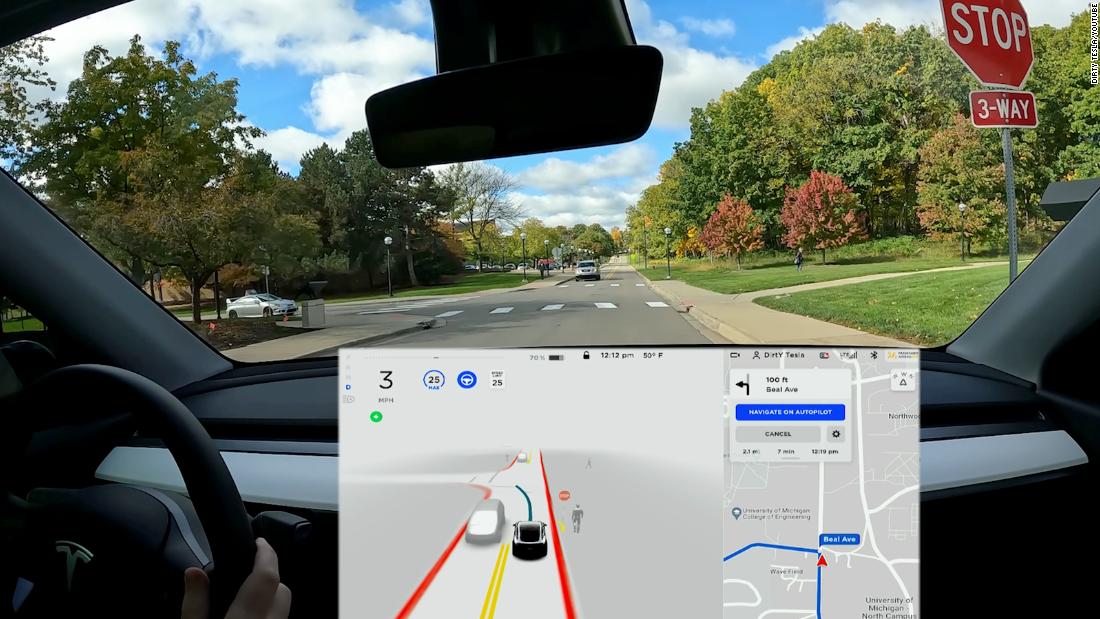 ---
Burger-robotten Flippy har fået en opgradering: Nu kan den også lave løgringe
---
Amazon opdaterer Echo-højttalere, så de understøtter Matter — den standard der skal få Smart Home-produkter til at kommunikere på tværs af producenter.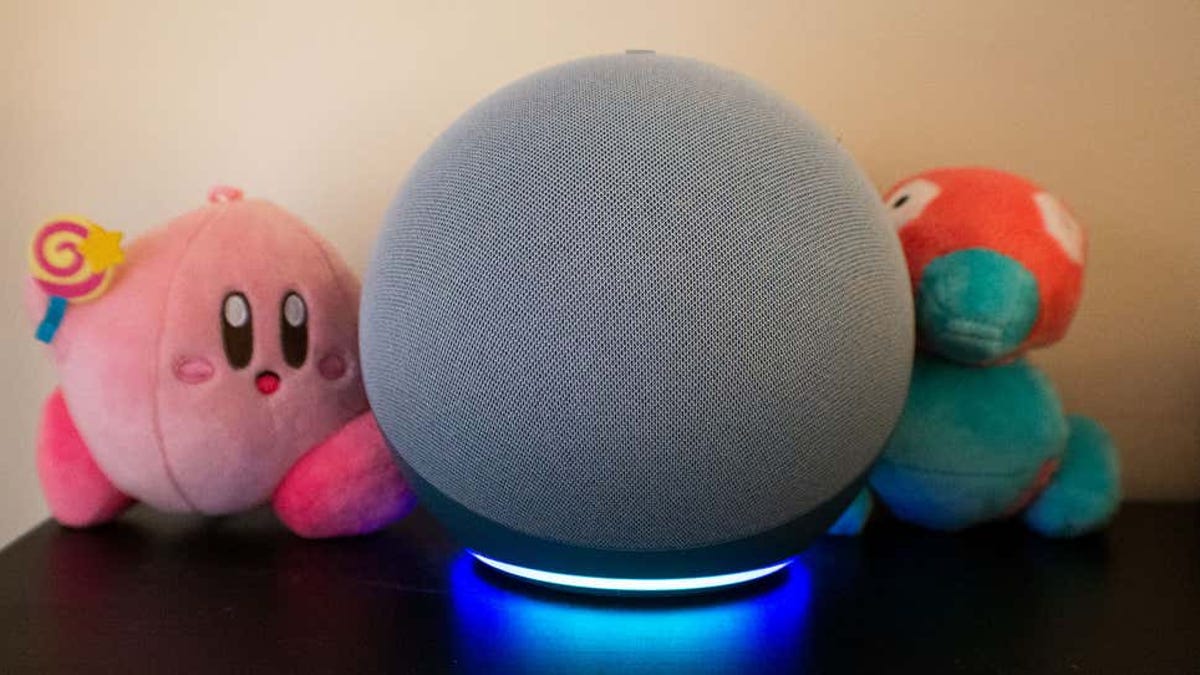 ---
Web Summit 1. Apples Craig Federighi kalder side loading af apps for "en cyberkriminels bedste ven".
---
Web Summit 2. Microsofts Brad Smith: Vi skal rydde op i — og lære fra — internettets nuværende problemer, før vi bevæger os mod metaverset.
---
Følg Techliv — og del med dem du kender...
Vi har brug for flere medlemmer, så del gerne dette nyhedsbrev med folk du kender.
Følg os på sociale medier:
Techliv på Twitter og Facebook | Nicolai på Twitter | Anders på Twitter
---