Netsikkerhed og privatliv i nye udfordringer
Hackede sikkerhedsfirmaer og kinesisk overvågning er et par af emnerne i dagens nyhedsbrev, hvor vi dog også finder små glimt af håb i nye webprotokoller og privatlivsfokuserede søgemaskiner.
---

1. Det amerikanske sikkerhedsfirma FireEye er selv blevet hacket
Et af problemerne for firmaer der arbejder med it-sikkerhed er, at de selv er mål for cyberkriminelle. Det kan nemlig være ekstremt brugbar information for hackere at få adgang til sikkerhedsfirmaernes værktøjer, deres viden om sårbarheder og bugs, og om firmaernes kunder.
Det har firmaet FireEye måttet sande, fortæller de i en nylig pressemeddelelse, hvor firmaets direktør Kevin Mandia oven i købet konkluderer, at angrebet mod FireEye må være kommet fra en fremmed nation.
Angrebet er simpelthen så avanceret, skriver han, at det kun kan være sket med støtte fra nationale myndigheder.
FireEye erkender at hackerne har stjålet adskillige af firmaets softwareværktøjer, men hævder, at det ikke er lykkedes angriberne at få adgang til data om firmaets kunder.
Man har dog naturligvis sat nye modforholdsregler i værk, som FireEye også deler offentligt, så andre kan beskytte sig.
---

2. Nye regler på populært pornosite
Det populære pornotsite Pornhub vil nu indføre nye begrænsninger for, hvem der kan up- og downloade indhold, og samtidig moderere deres indhold bedre, skriver Next Web.
Det sker i kølvandet på en stærkt kritisk artikel i New York Times sidste uge, som (igen) oprullede pornobranchens ofte voldsomt hårde konsekvenser for de involverede. Artiklen i NYT påviste adskillige eksempler på blandt andet børneporno og voldtægt blandt videoerne på Pornhub.
Pornhub har ifølge Next Web 3,5 milliarder besøg hver måned, og der bliver uploadet over 1,3 millioner nye videoer til sitet hvert år, heraf en del altså uden de "medvirkendes" viden — for slet ikke at tale om deres accept.
Derfor vil pornositet bla. fremover altså kun tillade uploads fra verificerede partnere, og de hævder i øvrigt, at de næste år også vil indførere strengere kontrol med videoernes indhold.
---

3. Huawei hjalp de kinesiske myndigheder med at overvåge undertrykt minoritet
Det er efterhånden et veldokumenteret faktum, at de kinesiske myndigheder behandler det muslimske uighur-mindretal fuldstændig forfærdeligt. De uighurer som "får lov" at færdes offentligt bliver overvåget allevegne, og mange hundrede tusinder bliver interneret i store lejre.
Nu er det også kommet frem, at Huawei har haft en finger med i spillet i udviklingen af en løsning med brug af kunstig intelligens, der automatisk kan identificere en uighur og notificere myndighederne. Det skriver Washington Post.
Det er research-firmaet IPVM, som specialiserer sig i viden om videoovervågning, der har fundet de dokumenter som afslører Huaweis involvering i brugen af kunstig intelligens og overvågningskameraer mod de kinesiske uighurer - noget som IPVM kalder en 'uighur-alarm'. Dokumenterne er i øvrigt siden blevet fjernet fra Huaweis europæiske site.
Afsløringen vil næppe øge tilliden til det kontroversielle kinesiske firma, som de seneste år blandt andet har måttet slås voldsomt for ikke at blive lukket ude fra bygningen af mange 5G-netværk rundt om i verden.
---
4. Spillekonsoller og grafikkort er guf for tyve og røvere
Nu har jeg aldrig selv bedrevet organiseret kriminalitet, men jeg tænker, at man skal være omstillingsparat og forsøge at stjæle de varer som er nemmest at slippe af med igen, og som giver størst bonus når man skal sælge dem videre.
Det lader i hvert fald til at være logikken bag en række nylige tyverier, fortæller The Verge.
Forleden blev 40 kasser med det efterspurgte grafikkort RTX 3090 stjålet fra fabrikken i Kina, til en samlet butiksværdi på ca. 336.500 dollars. Men problemet er naturligvis, at den konkrete salgsværdi på fx eBay er meget højere, fordi kortet er så svært at få fat i i normal handel.
I en række noget mere dramatiske aktioner, som nærmest ligner noget fra Mission: Impossible-filmene, har tyve stjålet en bunke PlayStation 5-konsoller fra lastbiler mens de kørte!
Tyvene kører i to biler helt tæt på lastbilen, foran og bagved, så den forankørende bil kunne bremse lastvognen, mens tyvene i den bagerste bil så kunne kravle ud på kølerhjelmen og derfra bryde ind og stjæle konsollerne.
Det er dog ikke de eneste forsøg på at stjæle og snyde den populære hardware, og det kan absolut anbefales at tjekke ovennævnte artikel i The Verge.
Crazy times.
---

5. Ny sikkerhedsprotokol på nettet skal beskytte vores privatliv
Men lad os forsøge at slutte med et par nyheder, som måske kan give et glimt af håb i mørket.
Firmaet Cloudflare, der driver en stor portion af nettets infrastruktur, har ofte taget rollen som beskytter af netbrugernes privatliv.
Senest skrev vi fx om, hvordan Cloudflare lancerer et nyt værktøj, som skal tage kampen op med Google Analytics.
Og nu er firmaet igang igen, denne gang i samarbejde med Apple om en ny protokol, som kaldes ODoH - Oblivious DNS over HTTPS.
ODoh er jo lidt af en mundfuld, og vi behøver ikke her gå i dybe detaljer med hvordan det virker, men kort fortalt handler det om at sløre de oplysninger om os og vores websurferi, som bliver delt, når vi bruger DNS til at oversætte domænenavne (som techliv.dk) til IP-adresser (á la 104.26.8.99).
Som The Verge skriver, er det langt fra en total løsning, og de betyder ikke at vi fremover kan surfe omkring i ophøjet anonymitet, men ODoH kan måske være en lille hjælp — når og hvis det begynder at blive brugt.
---

6. Tysk mobilsøgemaskine skal holde dig anonym
Endelig kan vi også fortælle, at vi i dag har fået (endnu) en privatlivsfokuseret søgeapp, nemlig Xayn, der er lanceret til både iOS og Android.
Xayn er udviklet i Tyskland, og vil — ligesom fx DuckDuckGo — sætte privatlivet og beskyttelsen af vores personlige profiler i højsædet.
Den nye søgeapp vil dog samtidig gerne give os de fordele, som en personaliseret og tilpasset søgning hos Google giver os — altså at vi ser resultater, der har lært af vores søgehistorik.
Man kan nemlig swipe i de resultater man får, og markere om man vil se mere eller mindre fra de websites i fremtiden, og på den måde træne en indbygget algoritme, så man fremover ser flere af den slags resultater man har valgt til, og færre af dem man synes var irrelevante.
Algoritmen kører lokalt på telefonen, og der bliver altså hverken uploadet eller på anden måde delt information om brugerens søgninger med andre.
Xayn er en gratis app, oven i købet uden annoncer, men folkene i firmaet bag håber at kunne sælge den grundlæggende teknologi som søgemaskine til andre apps eller websites, skriver TechCrunch.
---

LINKS TIL LÆSEHESTE
Uber sælger ud. Først røg de selvkørende biler, nu er det de flyvende bilers tur.
---
Mobiløjne - nu med laser! LIDAR kan hjælpe blinde når de bevæger sig omkring på gaden, også med at holde afstand til andre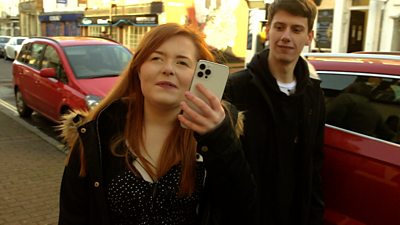 ---
Bogtips til en mørk tid. Bill Gates anbefaler god læsning til et skidt år
---
Hvem har jeg set? Hjælp til din egen kontaktsporing, hvis du er smittet eller er i risikozonen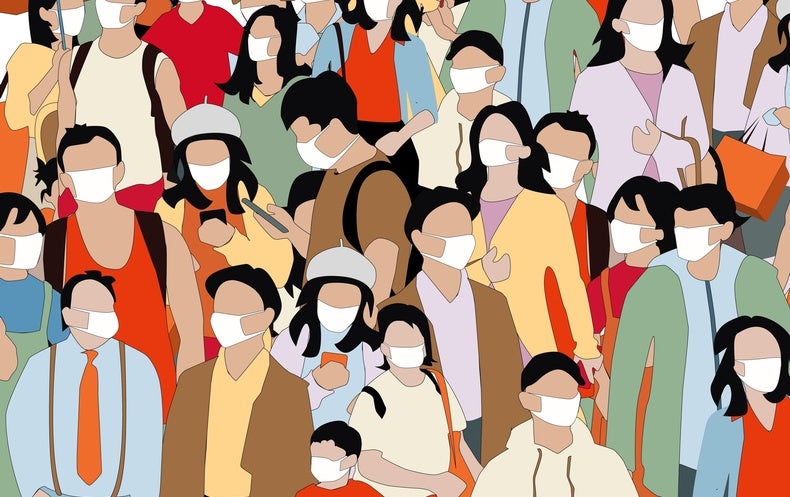 ---
Konspirationsparanoia eller benhård business-analyse? Dansk blogger har alternativ teori om formålet med de ny-annoncerede datacentre fra Microsoft...
---
Følg Techliv — og del med dem du kender...
Vi har brug for flere medlemmer, så del gerne dette nyhedsbrev med folk du kender.
Følg os på sociale medier:
Techliv på Twitter og Facebook | Nicolai på Twitter | Anders på Twitter
---