Nørdehjørnet: et skridt frem og to tilbage?
Vi begynder i nørdehjørnet med en masse mere eller mindre brugbare mobildimser, og bagefter er der korte nyheder om hackningen af Trumps valgsite og meget mere. Til sidst langlæsere om både esports-skader og nørdede hjerner.

Nørdehjørnet: To skridt frem og et tilbage?
Vi åbner dagens Techliv med et besøg i Nørdehjørnet. En gang imellem skal man nemlig tillade sig at dykke ned i dimsedybet og se nærmere på nogle af de både fantastiske og fjollede gadgets derude.
Ugens udvalg viser at vi er kommet langt med de digitale apparater, men også at det ikke altid bare går fremad og opad…
Prototype-lommeregner
New Atlas har været på rundtur i kataloget for årets mest nørdede auktion, Bonhams' History of Science & Technology — og der er spændende ting til salg!
En af favoritterne er en prototype på Texas Instruments' første elektroniske CalTech lommeregner fra 1967, der står til $30-50.000 i kataloget, men forventes at indbringe måske ti gange så meget, fordi den er én af kun to kendte prototyper. Den anden står på The National Museum of American History.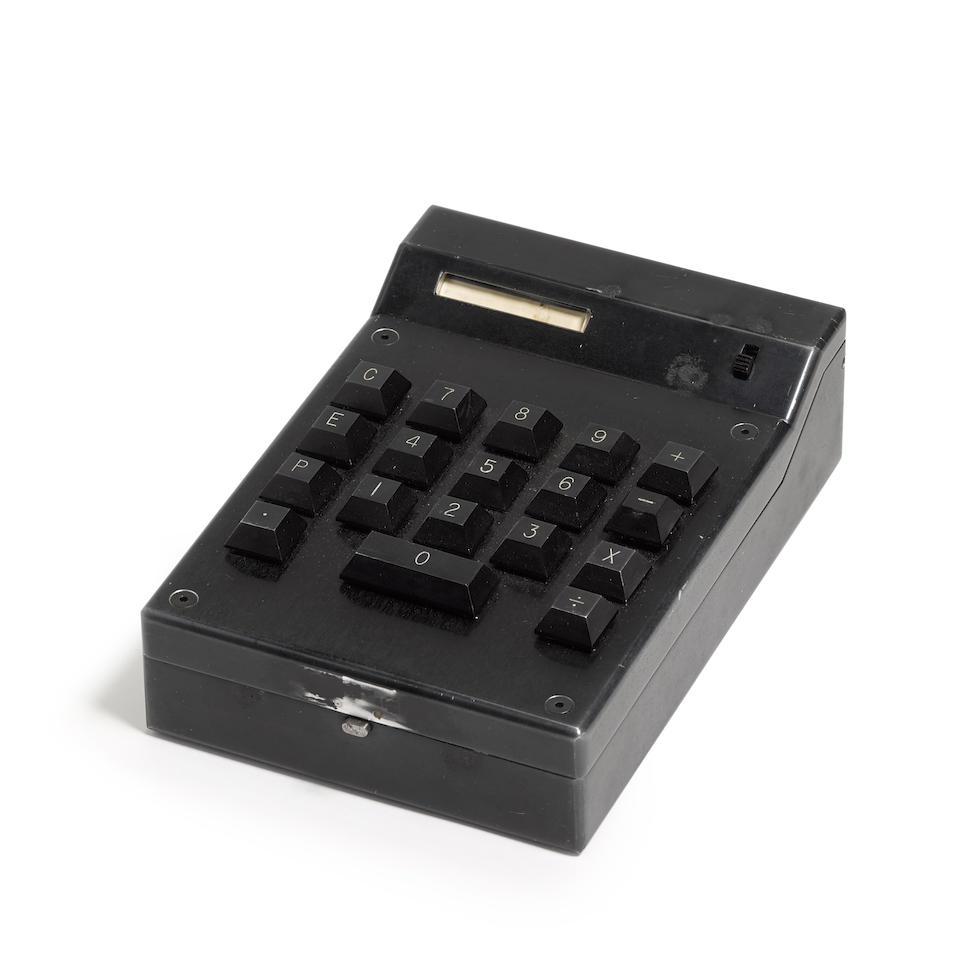 Det er lidt vildt, at det ikke er længere siden end 1967, når man tænker på, hvor meget regnekraft vi nu allesammen går omkring med i lommen eller endda måske på håndleddet…
Man kan læse om flere spændende gamle gadgets fra auktionen her - men husk at holde på Dankortet…
Én mobil, tre styresystemer
Her i nutiden kan man naturligvis købe gadgets med noget mere processorpower og noget mere fleksibilitet.
Et af ugens mest fascinerende bud på en alternativ smartphone kommer fra FX Technology, der har crowdfundet en ny version af deres Pro1 - nemlig Pro1-X.
Pro1-X er en mobil, der for det første adskiller sig ved at have et helt hardware-tastatur, der kan skubbes ud fra telefonen, på den lange led, så det kommer til at ligne en mini-bærbar.
Men det helt særlige ved den nye model er, at den kan køre hele tre forskellige styresystemer: "Klassisk" Android, Ubuntu Linux og endelig LineageOS, der er en videreudvikling af Android med fokus på privacy og datakontrol.
Det er afgjort ikke en mobil til masserne, og jeg skal næppe heller på shopping. Men jeg må indrømme, at jeg altid har været lidt fascineret af tanken om sådan en versatil lille maskine — og jeg tænker stadig tilbage på min Psion lommecomputer med stor nostalgi…
Påtvunget ultraminimalisme
Lidt i samme formfaktor finder vi den såkaldte Freewrite, der også er en lillebitte bærbar-agtig "computer", som primært er beregnet til at skrive på. Faktisk kan man intet andet end at skrive og uploade sin tekst til en cloudtjeneste som Dropbox.
Skærmen er e-ink (ligesom på en ebogslæser), og kan kun bruges til at skrive tekst — ikke noget med surferi, billeder eller video.
Det er, som The Verge skriver, en wifi-udrustet skrivemaskine.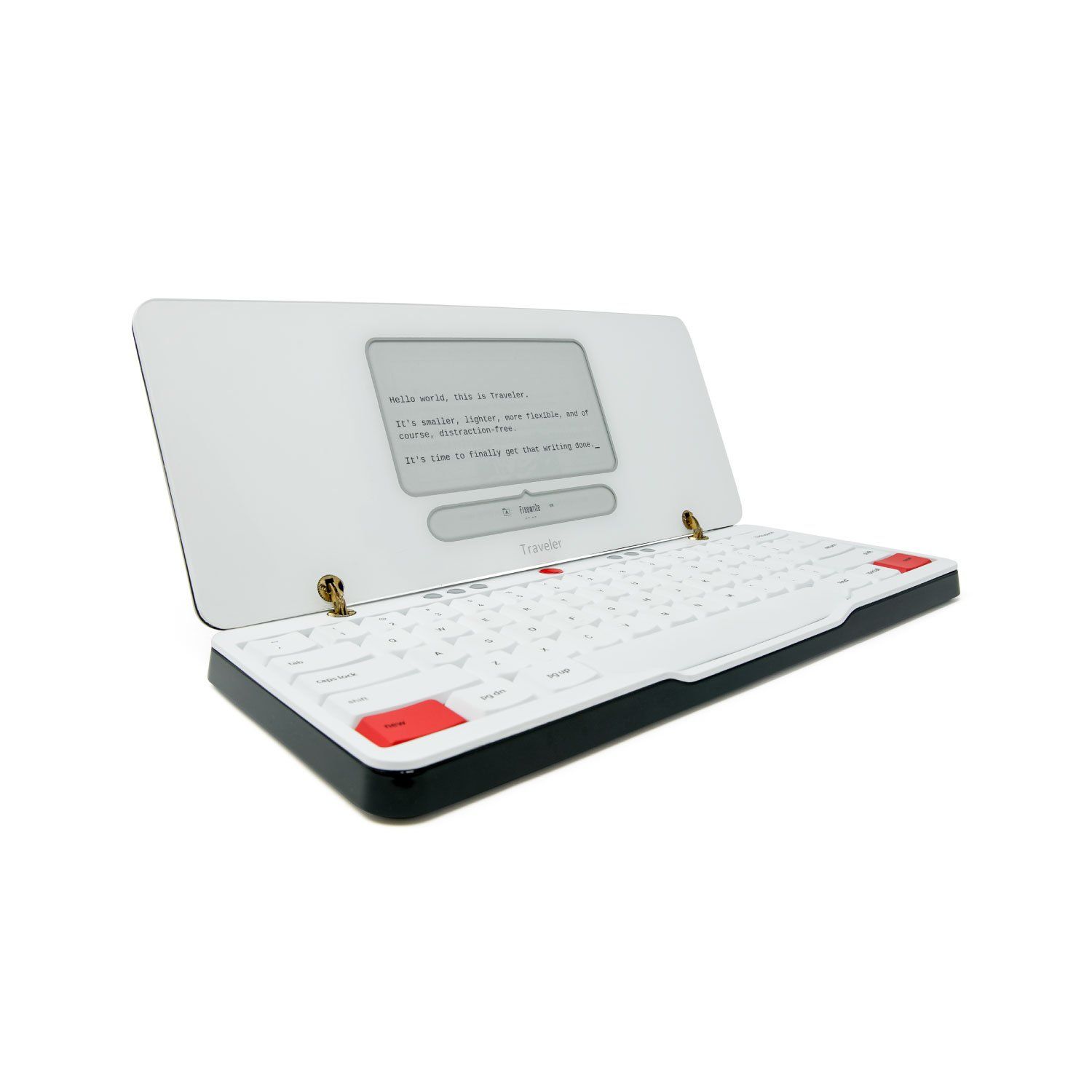 Den første Freewrite kom i 2016, og nu er der kommet en ny model, Freewrite Traveler, der desværre ifølge The Verge er et par skridt tilbage. Skærmen er dårligere, tastaturet føles billigt, og interfacet er sløvt.
Nogle gange kan man jo godt bruge en distraktionsfri arbejdsmaskine, men det lyder desværre ikke til at Freewrite Traveler er det rigtige valg. Specielt ikke til $599…
Samvittighed eller brugbarhed?
Vi slutter også hos The Verge, der har testet den nyeste version af den hollandske Fairphone, Fairphone 3 Plus - en smartphone, der giver bonus til den gode samvittighed, men måske ikke helt lever op til vores forventninger til en moderne mobil.
Fairphones fokus er på bæredygtighed og holdbarhed. 40 procent af plastikken og kobberet i telefonen er genanvendt, guldet kommer fra Fairtrade-certificerede miner, og firmaet bag arbejder på at forbedre arbejdsvilkårene for fabriksarbejderne, der samler mobilen i Kina.
Men mindst lige så vigtigt er det, at Fairphonen kan repareres og opgraderes med nye moduler, fx et bedre kamera, uden at man skal have en helt ny telefon.
Fairphone 3 Plus kommer oven i købet med en lille skruetrækker i kassen (men hverken hovedtelefoner eller oplader), og det er jo både cool og en smuk hensigt — især i en tid hvor der faktisk kommer mere og mere fokus på 'reparerbarhed', der begynder at blive et krav til elektronikproducenterne.
Til gengæld betaler man så for den gode samvittighed med et kedeligt og clunky design, med halvgammel hardware og en lidt slæbende performance, siger The Verge.
Ak ja, det er svært at være hellig.
---

1. Trumps kampagne-site hacket - i 30 minutter
Den amerikanske valgkamp er kommet ind på opløbsstrækningen, og der bliver trykket godt på speederen.
Det er imidlertid ikke "kun" kandidaterne selv, der blander sig. Tirsdag blev Donald Trumps kampagnesite hacket af ukendte gerningsmænd, der dog kun havde kontrollen med sitet i en halv times tid.
Hackerne benyttede det korte vindue til blandt andet at påstå, at Trump-administrationen har en finger med i spredningen af Corona-epidemien, og at de samarbejder med fremmede magter, der forsøger at påvirke valget.
På sitet hævdede gerningsmændene også at have haft adgang til både devices og følsomme data, men en talsmand for Trump-kampagnen afviser, at det skulle være tilfældet.
Hackerne forsøgte også at få de besøgende til at donere penge i kryptovaluta, og ifølge New York Times lader det til, at det har været den primære årsag til angrebet — simpelthen at narre penge ud af folk.
---

2. OBS-hjørnet: Smittestop og snydebutikker
Hvis man er oppe i min alder, så kan man givetvis huske de klassiske OBS-kampagner på Danmarks Radio — "Oplysning til Borgerne om Samfundet."
Og her i Techliv tager vi lige en OBS-blok, fra posen med pandemi og internetkriminalitet:
Ping! Du er måske smittet!
Først skriver ComputerWorld, at den danske Smittestop-app nu har fået en opdatering til version 1.2, som også betyder en ændring af de betingelser der skal være opfyldt, før man som bruger af appen risikerer at få en advarsel om, at man har været i kontakt med en smittet.
Tidligere skulle man have været i relativ nærkontakt med den smittede i et kvarter, men nu er grænsen sat ned til 10 minutter. Det betyder, at man nok kan forvente flere advarsler fremover.
Sundheds- og Ældreministeriet skriver også, at version 1.2 indeholder en "…forbedret metode til at beregne, om du har været i tæt kontakt med personer, der er testet positiv med COVID-19."
Til gengæld kommer der til at gå endnu 2-3 uger, før den danske Smittestop-app kan tale med tilsvarende apps i resten af EU. I første omgang bliver det som tidligere nævnt apps fra Tyskland, Italien og Irland.
Stop! Klik ikke på 'køb'!
Der er stadig titusindvis af falske webbutikker derude, som lokker de danske shoppere, selvom organisationen e-mærket sidste år anmeldte titusindvis af dem til politiet.
Det skriver DR, som har talt med e-mærkets kommunikationschef, Toke Mølgaard.
Han påpeger også, at selvom man i de fleste tilfælde kan få sine penge tilbage, hvis man har købt noget på en webbutik men aldrig modtaget sin vare, så har man samtidig givet sit navn og kreditkortoplysninger, og måske også adresse og telefonnummer, til kriminelle - og det er sjældent en god idé…
Artiklen indeholder i øvrigt flere gode råd til at undgå at blive snydt, og henviser også til e-mærkets browser-extension (kun til Google Chrome), der kan hjælpe med at afsløre falske webshops.
---

3. "Klap lige AI-hesten!"
Vi har flere gange skrevet om GPT-3, en sprogalgoritme fra forskningsfirmaet OpenAI, der blev vist frem i sommer under stor opmærksomhed.
GPT-3 er i stand til at skrive ekstremt overbevisende tekster, lave oversættelser og på andre måder udfordre ideen om at vi mennesker er noget særligt, når det gælder kreative, sproglige udfoldelser.
Men Facebooks AI-chef, Yann LeCun, er ikke helt så imponeret: GPT-3 er ikke så fantastisk som nogle mennesker tror, skriver han i en Facebook-post.
Opslaget henviser til en artikel, hvor tre forskere har udforsket mulighederne i at bruge GPT-3 til at assistere læger og sundhedspersonale — og hvor de hurtigt stødte på udfordringer.
Som LeCun påpeger, så er der himmelvid forskel på et avanceret sprogsystem og en "rigtig" kunstig intelligens.
---

4. Elon Musks satellitnet buldrer derudaf
Vi slutter de korte nyheder med en lille opdatering på Starlink — det Musk-ejede firma, der vil sprede internet udover hele kloden fra en sværm af titusindvis af små satellitter.
SpaceX (endnu et Muskfirma, selvfølgelig) sender løbende nye satellitter i omløb om planeten, og nu er man nået så langt, at man forsigtig begynder at åbne for betalende kunder:
Formedelst $499 for modtagerudstyret, der skal beame satellitnettet videre til computeren eller mobilen, og så et månedligt abonnement på $99, kan udvalgte nysgerrige nu få lov at prøve "nettet fra rummet."
Starlink forventer at kunne levere datahastigheder på ca 50-150 Mbit/s med en forsinkelse på 20-40 millisekunder, hvilket ikke er vildt imponerende hvis man bor med fiber eller god 4G-dækning, men kan være en omvæltning for folk i mange andre områder.
---

LINKS TIL LÆSEHESTE
---
Derfor er du nørdet! (Det er du nok, hvis du læser det her). Nu har videnskaben lidt mere af forklaringen. It's all in the brain!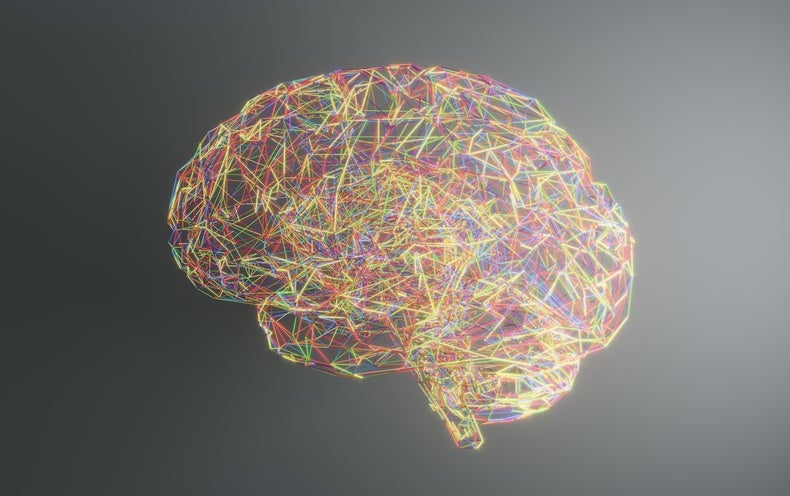 ---
Avavav. Det er ikke kun "rigtige" sportsfolk, der får skader. Esportsfolk risikerer også at kroppen går i stykker og psyken bryder ned.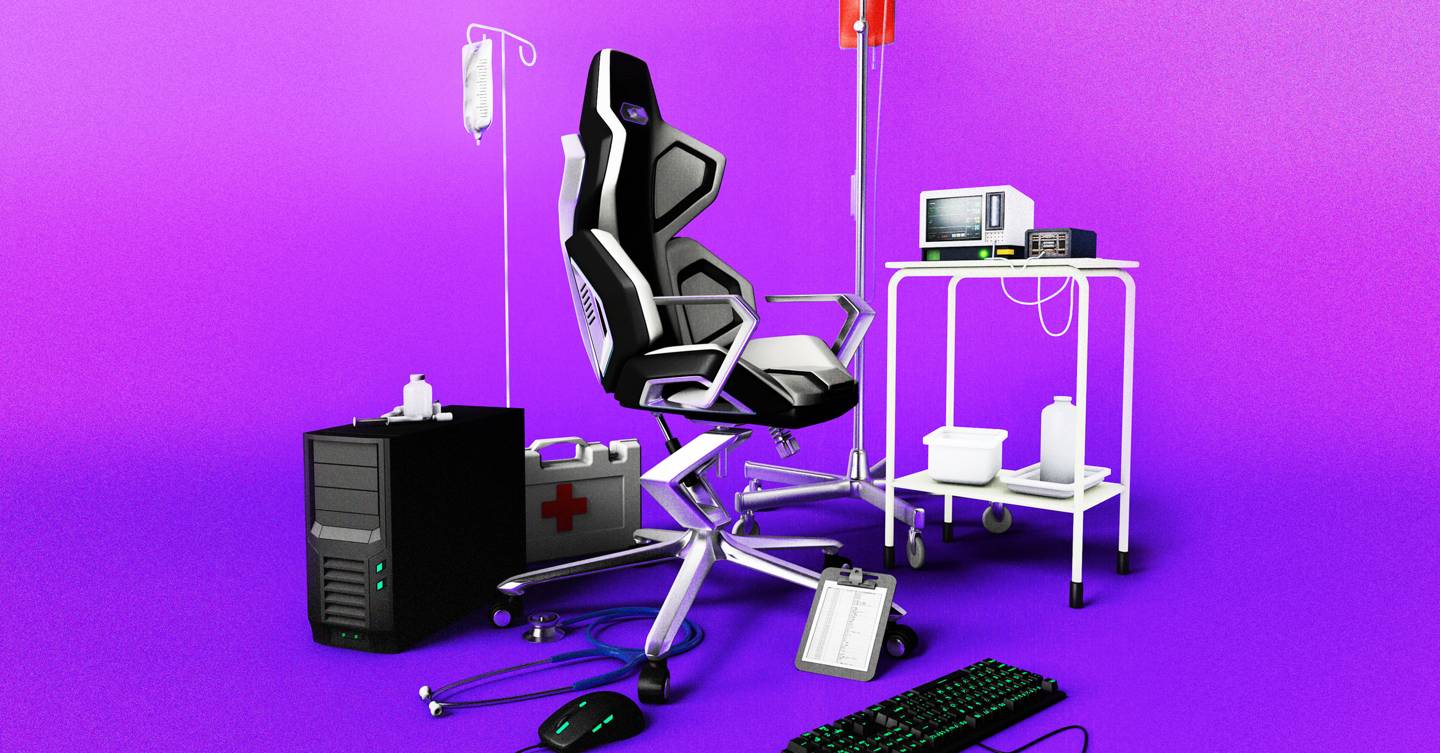 ---
Tilbage i garagen. Nogle startups har været tvunget til at rykke laboratorierne hjem i privaten for at arbejde videre under pandemien.
---
Sikkerhed er svært. Især måske på universiteterne, som skal tackle mange forskellige ansatte, mange forskellige opgaver, mange forskellige typer udstyr og et internationalt samarbejdsmiljø.
---
Googleware 2020. Android Authority har et godt overblik over Googles dimse-udbud.
---