Problemet med Google og Apples søgeaftale
Google betaler Apple op mod 20 procent af iPhone-firmaets profit for at få førsteret til søgefeltet i Safari. Men det kan være snart være slut som følge af den verserende monopolsag.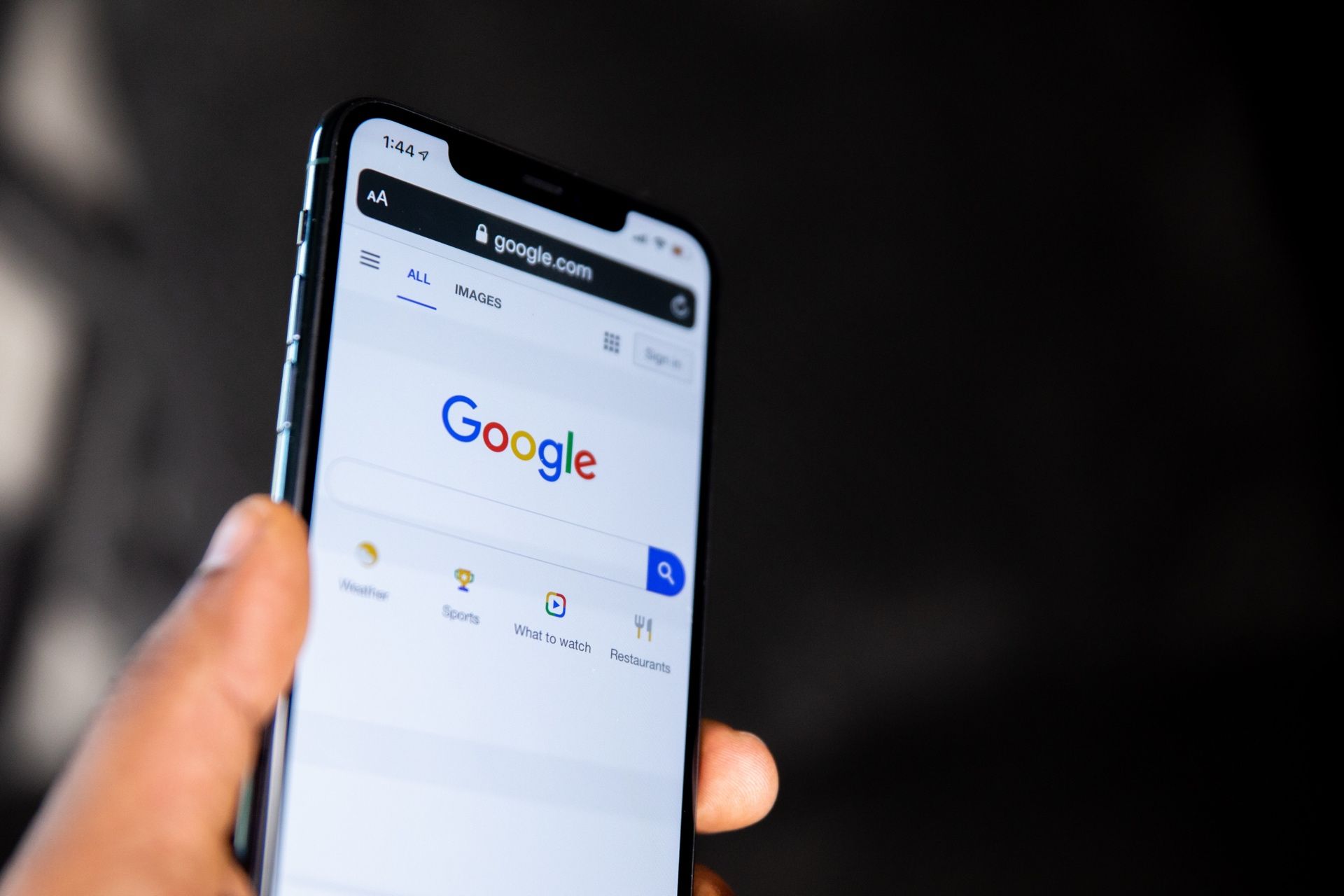 ---

Søgeaftale under lup: Op mod 20 procent af Apples profit betales af Google
Da Google i sidste uge fik en monopolsag på halsen fra den amerikanske stat, blev Apple også indirekte trukket ind i sagen.
For der er særligt et markant område af Googles indtjening, som søgefirmaet ikke har kontrol over: nemlig alle de søgninger der foregår via Apples computere og i særdeleshed iPhone.
Google betaler derfor Apple for at deres søgemaskine er indstillet som standard i Apples Safari-browser. Og de betaler rigtig mange penge.
Ifølge sagsanlægget drejer det sig om mellem 15 og 20 procent af Apples årlige profit efter skat. New York Times nævner at beløbet er mellem 8 og 12 milliarder dollars om året.
Apple har nul udgifter forbundet med aftalen, så det er altså penge lige i lommen, og altså en helt central del af Apples indtægter.
Søgeaftalen er nævnt som et af de vigtige elementer i monopolsags-anlægget mod Google, og når man læser teksten forstår man, hvorfor Google vil betale Apple så store summer for privilegiet.
Søgninger via mobilen udgør i USA cirka 60 procent af alle internetsøgninger, og omtrent 55 procent af disse foregår via Safari-browseren på iPhone.
Men aftalen mellem Google og Apple stopper ikke der. Den dækker også Safari på Mac-computere, søgninger via Siri, og søgninger direkte via iPhones egen brugerflade (det søgefelt, der dukker op, hvis du trækker ned i startskærmen eller swiper til højre). Sidstnævnte er noget, som Apple har særligt fokus på i det nyeste mobilstyresystem, iOS 14.
Google citeres i sagsanlægget for, at næsten 50 procent af al søgetrafik i USA kommer fra Apples enheder.
Tal i den samme størrelsesorden er formentlig også gældende i et land som Danmark, hvor Apples andel af smartphonemarkedet er omkring 50 procent og dermed ikke meget mindre end i USA.
Aftalen mellem Google og Apple vil altså være et af de centrale elementer i sagen mod Google, fordi den kan kædes direkte sammen med det monopol, som der i sagsanlægget argumenteres for, at Google har på reklamemarkedet online.
Ifølge sagsdokumenterne anskuer Google en eventuel udsigt til at miste sin status som standard-søgemaskine som et "Code Red"-scenarie. Dels fordi det vil rokke ved det, der i gennem hele sagsanlægget bliver beskrevet som "scale", altså de enorme mængder af data, som gør Google i stand til at levere et bedre annonceprodukt, men også fordi det samtidig afholder deres konkurrenter fra at kunne kopiere dem.
Derfor vil det være tæt på et mareridtsscenarie for Google, hvis aftalen med Apple skulle blive kendt ugyldig, eller hvis Apple selv skulle få den idé at udvikle en konkurrerende søgemaskine.
New York Times citerer en højt placeret men unavngiven Google-kilde for at sige, at udsigten til potentielt at miste aften med Apple er "skræmmende" for søgefirmaet.
Monopolsagen er til dels bygget på interne oplysninger fra Google, heriblandt emails.
Blandt andet refereres der til et møde mellem Apple og Googles direktører, Tim Cook og Sundar Pichai i 2018, hvor de angiveligt har diskuteret mulighederne for at øge indtægterne fra søgninger. Men mere problematisk er en opfølgende mail, hvor en seniorperson hos Apple ifølge sagsdokumenterne har skrevet til Google: "Vores vision er, at vi arbejder, som var vi ét firma".
Det står altså lysende klart, at Google og Apple har en enorm fælles interesse i samarbejdet, men at særligt Google vil blive ramt voldsomt hårdt, hvis aftalen ikke kan fortsætte.
Men der er en anden og lige så væsentlig krølle på historien.
Apple har i efterhånden lang tid gjort sig til fortaler og forsvarer for digitalt privatliv, og Tim Cook har tidligere kritiseret blandt andre Google voldsomt for deres forretningsmodel.
I 2015 fik Tim Cook en ærespris af Electronic Privacy Information Center og sagde i forbindelse med prisoverrækkelsen:
"Vi mener ikke, at du nogensinde skal bytte dem (dine data, red) for en service, du tror er gratis, men som i virkeligheden har en meget høj pris."
"De sluger alt, hvad de kan lære om dig og forsøger at omsætte det til penge. Vi synes det er forkert, og det er ikke den slags firma Apple ønsker at være," sagde Cook den gang.
Derfor runger det hult, at Apple samtidig lader sig betale dyrt for at medvirke til, at Google kan opretholde den forretningsmodel, som Apple officielt er modstander af — uagtet at Apple har lanceret en række initiativer, der blandt andet har til hensigt at eliminere muligheden for at annoncører kan tracke brugerne på tværs af hjemmesider.
Direkte adspurgt om dette mismatch, svarede Tim Cook for godt to år siden i et interview med mediet Axios:
"Jeg mener, deres søgemaskine er den bedste," inden han gik i forsvarsposition og drejede talen over på privatlivstiltag i Safari:
"Se på, hvad vi har gjort med de begrænsninger, vi har indbygget. Vi har privat webbrowsing. Vi har en intelligent trackerblokering (…). Det er ikke en perfekt ting. Det skal jeg være den allerførste person til at indrømme. Men det hjælper langt hen af vejen," lød Cooks svar dengang.
Google har muligvis stadig den bedste søgemaskine. Men det er med sikkerhed ikke derfor, Apple har valgt Google som standard-søgemaskine i Safari.
Lige så sikkert er det, at ingen af Googles konkurrenter kan (eller i Microsofts tilfælde vil) betale flere penge til Apple for at få førsteret til søgefeltet. Det kommer altså ikke til at ændre sig uden indblanding fra myndighederne.
Her fra Techliv-redaktionen skal der lyde en anbefaling til at prøve en mere privatlivsorienteret søgemaskine. Både Anders og jeg har igennem længere tid brugt DuckDuckGo, og i langt, langt de fleste tilfælde virker den rigtig fint.
Der findes også flere andre derude, som fx Qwant og StartPage. Desværre kan ingen af de to bruges i Safari på iPhone og iPad.
---

1. Instagram og Facebook ændrer sin nøgenhedspolitik: Nu må kvinder gerne holde på deres egne bryster
Det er svært at være et socialt medie, for der er virkelig mange detaljer og regler man skal finde på og derefter holde styr på. Det har Instagram og Facebook igen måtte sande.
Firmaerne ændrer nu deres såkaldte nøgenhedspolitik i kølvandet på en sag, hvor den sort plus-size model Nyome Nicholas-Williams — i modsætning til millioner af mindre og hvidere kvinder — flere gange havde fået fjernet sine topløse billeder fra Instagram. Billeder hvor hun vel at mærke dækkede sine bryster med sine egne hænder.
Instagram oplyser, at Nyome Nicholas-Williams billeder oprindeligt blev taget ned fordi de indtil nu "ikke har tilladt breastsqueezing, da det oftest associeres med porno".
Men sådan er det altså ikke længere.
Fremover vil de to Facebookmedier nu tillade "indhold, hvor nogen simpelthen krammer, 'cupper' eller holder deres bryster. "
I en kommentar til The Guardian, siger en talsperson fra Instagram:
"Da vi kiggede nærmere på sagen, indså vi, at det var et tilfælde, hvor vores politik om brystklemning ikke blev anvendt korrekt. Nyomes feedback hjalp os med at forstå hvor denne politik kom til kort, og hvordan vi kunne forfine den."
Den nye forfinede nøgenhedspolitik skulle træde i kraft på både Instagram og Facebook i løbet af denne uge.
---

2. Zoom klar med end-to-end kryptering
Zoom er langt om længe klar med en opfriskning af deres videomødesoftware, så man fremover kan føre samtaler, der er end-to-end-krypteret.
Firmaet, som har vundet vanvittige markedsandele i takt med Corona-pandemiens hærgen, var ude i lidt af et stormvejr i starten af året, da de på deres hjemmeside påstod at samtalerne var end-to-end krypteret, selvom det ikke var tilfældet.
I maj måned lovede de så, at de ville overgå til ægte end-to-end kryptering, men kun for deres betalende kunder, hvilket kastede dem ud i et nyt stormvejr.
Det fik firmaet til at ændre mening og love ordentlig privatlivsbeskyttelse til alle deres kunder.
Her fem måneder senere ser det altså ud til at være blevet til virkelighed. I første omgang vil den nye kryptering blive rullet ud som et såkaldt "technical preview" som alle kan benytte, men hvor Zoom vil bede om feedback fra brugerne.
Dog er der enkelte features, man ikke kan bruge, hvis man tilvælger den strengere kryptering. Blandt andet kan man ikke optage samtalerne eller oprette afstemninger.
---

LINKS TIL LÆSEHESTE
Er AI nu ikke godt nok? Facebook beordrer moderatorer på arbejde på trods af Corona lockdown.
---
Mindre vælgersnyd?: Twitter advarer brugerne mod misinformation om det amerikanske præsidentvalg.
---
Mulighed for månebase? NASA finder vand på månen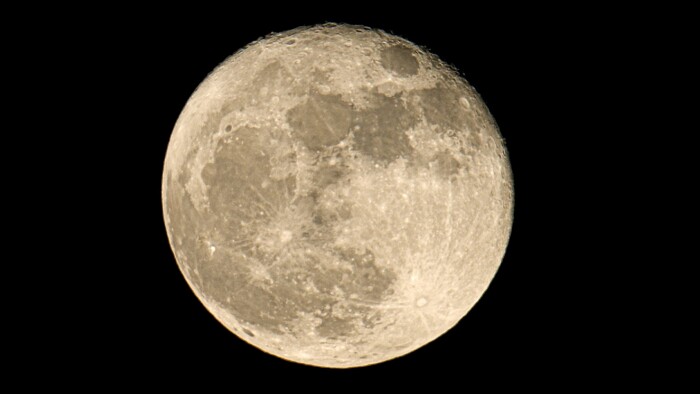 ---