---

Er Apple ved at udvikle en alternativ søgemaskine til Googles?
Financial Times anses normalt for et ganske troværdigt medie.
Men kan man tro på dem, når de selvsikkert påstår, at "Apple udvikler alternativ til Googles søgemaskine"? Ikke rigtig.
Alligevel afholder det ikke flere andre medier for at citere Financial Times, og dermed kan historien jo hurtigt blive ophøjet til en halv sandhed.
Virkeligheden er dog, at indholdet i væsentlig grad minder om en to måneder gammel artikel, hvor mediet Search Engine Land stiller spørgsmålet, om Apple er ved at blive seriøse omkring at udfordre Googles søgemaskine?
Her noterer Search Engine Land blandt andet:
at Apple har en del jobopslag, der efterspørger eksperter i søgninger.
at de i iOS 14 har en del søgeresultater direkte fra iPhones søgefelt, der ikke er leveret af Google.
at Apple har opdateret en hjemmeside om deres såkaldte webcrawler, som indekserer og rangerer indhold fra nettet.
Udover disse lånte informationer forsøger Finacial Times at underbygge påstanden ved at nævne, at Apple for nogle år siden hyrede Googles tidligere head of search, John Giannandrea, der hos Apple har titlen senior vice president of Machine Learning and Artificial Intelligence Strategy.
For at sætte trumf på bruger Financial Times en kilde, der fortæller om øget bot-aktivitet fra Apples Webcrawler. Disse informationer sammenholder de så med monopolsagen mod Google, hvor aftalen med Apple om at bruge Google som standardsøgemaskine spiller en central rolle.
Alle disse informationer sammenkæder Financial Times så med den verserende monopolsag og konkluderer herefter, at Apple er ved at bygge en konkurrerende søgemaskine til Googles.
Det Apple-fokuserede medie 9to5Mac er sjovt nok et af de få, der rent faktisk forholder sig kritisk til Financial Times påstand, som de korrekt fremhæver er baseret på indicier og branchekommentarer, og ikke kilder der rent faktisk ved noget om, hvad der foregår hos Apple
Som 9to5 Mac tørt konstaterer: "Ikke meget af det er nyt".
Derfor kan det sagtens være, at Apple leger med tanken — og det ville da faktisk være underligt andet. Men derfra og til at skrive i en overskift at "Apple udvikler alternativ til Googles søgemaskine", er der godt nok langt.
---

1. Slut med at vise pas: Singaporeanerne kan snart nøjes med at vise deres ansigt
Når borgerne i Singapore skal rejse ind og ud af deres eget land, kan de inden længe gøre det uden at skulle vise deres pas.
Fra 2022 bliver det i stedet muligt at passere paskontrollen ved blot at vise sit ansigt.
Her vil den asiatiske republik nemlig erstatte passet med ansigtsgenkendelse og iris-scanninger.
Frem mod 2022 er det meningen at de nuværende fingeraftryksscanninger skal erstattes af ansigts og iris-scanninger, som biometrisk identifikation for ens statsborgerskab.
Singapore har arbejdet på projektet et stykke tid, og faktisk har mere end 70 procent af befolkningen over seks år allerede fået scannet ansigt og iris.
Coronapandemien har dog fået landet til at fremrykke startdatoen i paskontrollen, både fordi man har haft bedre tid under Corona til at teste teknologien og træne medarbejderne, men også fordi man ønsker mindre fysisk berøring ved at udfase passet.
Børn under seks år er dog undtaget, da deres ansigtstræk stadigvæk er udviklet for lidt til, at teknologien er sikker nok.
---

2. Spotify i dobbelt modvind: Har fået musikere og egne ansatte på nakken
Spotify er i det seneste døgn blevet ramt af stærk intern kritik, efter en kontroversiel gæsteoptræden i en af musiktjenestens podcasts.
Podcaststjernen Joe Rogan, som den svenske musiktjeneste tidligere i år indgik en eksklusiv aftale med, har nemlig i den seneste episode haft besøg af den højreekstremistiske Infowars-konspirationsteoretiker Alex Jones.
Jones egen podcast er for længst blevet fjernet fra Apple Podcast og Spotify, ligesom både YouTube, Facebook og Twitter har lukket hans profiler.
Derfor er det faldet mange for brystet, heriblandt Spotifys egne ansatte, at Alex Jones nu får taletid i Rogans podcast.
I en intern Slack-gruppe har en større gruppe medarbejdere samarbejdet om at finde eksempler på hvordan det overtræder Spotifys egen politik, i forsøget på at tvinge musiktjenesten til at tage deres egen podcast ned. Foreløbig dog uden held.
Kritikken er også kommet ledelsen for øre, hvor den øverste juridisk ansvarlige hos Spotify, Horacio Gutierrez, i en email har forsøgt at dæmpe gemytterne ved at gøre det klart, at Spotify ikke forbyder særlige gæster.
Også mange musikere har det seneste døgn markeret deres utilfredshed med Spotify, dog af helt andre årsager.
Foreningen Union of Musicians and Allied Workers har lanceret kampagnen Justice at Spotify, som kræver at den svenske musikstreamingtjeneste øger betalingerne til kunstnere for afspilninger af deres musik.
Desuden er de utilfredse med, at platformen gør det muligt for pladeselskaber at betale for at få deres kunstnere inkluderet i playlister — noget som Spotify siger ikke er tilladt, men som alligevel foregår ganske åbenlyst. De mener også at Spotify ansporer selskaberne til at købe reklamer, der gør det sværere og sværere for mindre bands og kunstnere at få afspilninger på Spotify.
Herudover ønsker foreningen et opgør med den nuværende model, hvor alle indtægter fra Spotifybrugerne bliver puljet sammen og fordelt efter det antal afspilninger, den enkelte kunstner har haft. Det har den effekt, at langt de fleste penge går til en meget lille andel af kunstnerne.
I stedet vil de have at den enkelte betalende Spotifykundes penge skal fordeles direkte ud på de bands og artister, som den pågældende kunde har lyttet til. Det vil ifølge tidligere beregninger angiveligt ændre fordelingen så de 0,4 procent af musikerne, der tjener mest, skal dele 5,6 procent af indtægterne mod de nuværende cirka 10 procent.
Mere end 12.600 bands og kunstnere har på kort tid skrevet under på Justice at Spotify-erklæringen, i håbet om at det kan få Spotify til at ændre sine forretningsmetoder.
---

3. Microsoft Azure og Teams har voldsomt Corona-vokseværk
Coronapandemien har været rigtig hård for mange virksomheder. Men for mange techfirmaer har det været en rigtig god forretning — særligt har de allerstørste virksomheder fremvist store overskud.
Microsofts seneste regnskab viser voldsom vækst særligt for deres cloudservice Azure, hvor indtægterne er steget med 48 procent sammenlignet med samme kvartal sidste år.
Microsoft Teams er nu oppe på 115 millioner daglige brugere, en stigning på 40 millioner siden april, hvilket er en naturlig følge af mere hjemmearbejde, flere videomøder og nye samarbejdsmetoder. Og det er næppe noget, der kommer til at forsvinde.
Sagt med Microsoft-boss Satya Nadellas egne ord, "er det tydeligt at folk får brug for mere fleksibilitet i forhold til hvornår, hvor og hvordan de arbejder. "
I tillæg til den gængse målemetode "daglige aktive brugere" har Microsoft nu indført et nyt måleparameter for Office 365. Den kalder de for daily collaboration minutes (DCM), fordi den dækker over alle de aktiviteter på tværs af programmer i officepakken, hvor brugerne deler et dokument eller samarbejder på anden vis.
Denne målestok har foreløbigt toppet på over 30 milliarder collaboration minutes på en enkelt dag i det seneste kvartal.
Ja, intet (heller ikke Corona) er åbenbart så skidt, at det ikke er godt for nogens bundlinje.
---

LINKS TIL LÆSEHESTE
---
Ny høring udviklede sig til politisk farce: 120 spørgsmål råbt på fire timer af Facebook, Google og Twitters direktører.
---
Amazon er kommet til Sverige: Men komiske maskinoversættelser løber med overskrifterne.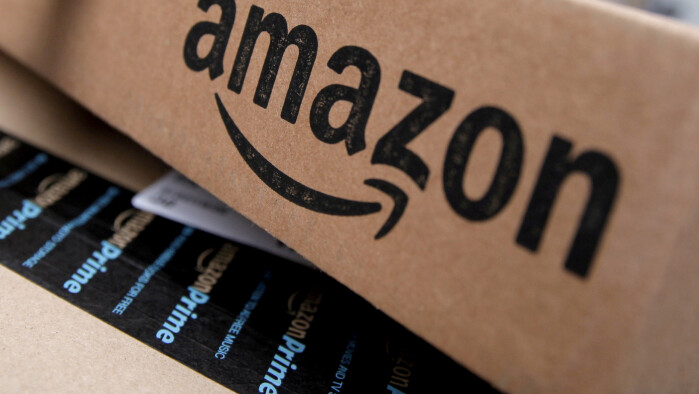 ---
Flyvende bil godkendt til at køre på europæiske veje
---
Telefonens svar på et Kinderæg? iPhone 12 har (muligvis) en skjult, indbygget mulighed for at kunne oplade tilbehør — fx AirPods eller de meget omtalte ikke-eksisterende AirTags.
---
Fifler Tesla med tallene, når de påstår, at det er mere sikkert at køre med Autopilot?