Problemer, planer og handling
Vi ser på EUs handlingsplan for grønnere gadgets, på manglende ligestilling på nettet, og på hvordan man skal gengøre sin mobil, så den ikke spreder smitte.
God fredag,
Det kan godt være at verden lige nu - forståeligt nok - først og fremmest er optaget af at bekæmpe spredningen af Coronavirussen. Men vi må ikke glemme, at vi også står midt i mange andre udfordringer, fra klimaets kaotiske forandringer og overforbrug af planetens ressourcer, til ulighed, undertrykkelse, censur og så videre.
Det første skridt på vej mod forbedring er at erkende sit problem - og den fase er vi heldigvis nået til når det fx gælder Corona. Sir Tim (Berners-Lee) sætter også i dag fingeren på et par ømme punkter når det gælder ulighed og manglende ligestilling på nettet.
Det næste skridt er at lave en plan - og det har EU Kommissionen gjort i denne uge med en handlingsplan for cirkulær økonomi, der blandt andet betyder at elektronik skal være meget nemmere at vedligeholde, reparere og opgradere.
Det tredje skridt må så være at komme igang. Dét er der næppe meget mere at sige til. Afsted!
God læselyst,
Anders og Nicolai
---

PERSPEKTIV: EU fremlægger ny handlingsplan for grønnere elektronik
Jeg (Anders) har et had/kærligheds-forhold til mine trådløse hovedtelefoner fra Beats, som jeg har haft to forskellige modeller af. De er supercool at bruge i hverdagen, men af en eller anden grund så er de plaget af fejl, enten med batteriet, kablerne eller uigennemskuelige fænomener på chipniveau.
Heldigvis har jeg en god garanti, så jeg har bare fået dem byttet, og er nu på sammenlagt fjerde sæt hovedtelefoner - som (bank-bank) heldigvis stadig fungerer fint.
Men jeg har en nagende dårlig samvittighed over de forrige tre sæt, der formodentlig bare er smidt i en skraldespand et sted, fordi det simpelthen ikke kan betale sig at reparere den slags elektronik - hvis det overhovedet kan lade sig gøre, selv for en trænet tekniker.
Tænk nu hvis jeg selv kunne have fiflet med dem - skiftet batteri eller kabler, fx - for i det mindste at forsøge nogle af de mest basale reparationer, før hovedtelefonerne havnede på lossepladsen.
Eller hvis jeg om ikke andet kunne aflevere mine dimser et sted, hvor professionelle teknikere så havde flere muligheder for at skifte dele, opgradere eller på anden måde forbedre min elektronik.
Desværre er tendensen i nogle år gået i den modsatte retning, med stadig mere komplekse og kompakte gadgets, hvor alting er limet sammen på en måde der gør det svært, hvis ikke umuligt, at åbne dem, finde ud af hvad der er gået i stykker, og reparere dem.
Heldigvis er der også nogen, der arbejder på at vende udviklingen.
EU har tidligere arbejdet på at standardisere mobilopladere, og har for nyligt set på muligheden af at gøre det lovpligtigt at mobilbatterier skal kunne skiftes - og  nu har de så præsenteret en handlingsplan , der skal tackle problemerne med manglende reparerbarhed, elektronikaffald og et alt for stort ressourceforbrug i en noget større skala.
Den hedder Circular Economy Action Plan - for a cleaner and more competitive Europe, og kan læses  i sin fulde længde her (pdf).
Fokus er især det nævnte problem med de mange millioner mobiler, computere, fladskærme, hovedtelefoner, vaskemaskiner og andre apparater, der bliver produceret - og smidt væk - hvert år.
De koster både enorme mængder vand, metaller, plastik og andre materialer at fremstille, og det forurener hvis vi bare smider alting på lossepladsen når vi ikke skal bruge det mere, eller det går i stykker.
Og følge handlingsplanen bliver under 40% af elektronikaffaldet i EU genanvendt, på trods af at mange af materialerne er både sjældne og værdifulde.
Ideen er at lave en udvidet lov om såkaldt øko-design.
I dag betyder loven, at fx computere og opvaskemaskiner skal overholde nogle regler for energiforbrug, men i fremtiden kan loven også betyde at forbrugerelektronik skal kunne repareres, få udskiftet dele eller måske blive opgraderet. Der er mange mere eller mindre konkrete forslag i planen, som ser på alt fra bedre materialeanvendelse til nye forretningsmodeller.
Det handler for eksempel om at:
øge mængden af genanvendelige materialer og komponenter i produkterne
reducere CO2-aftrykket fra produktionen
lave nye modeller, hvor producenter fx har ansvar for reparation og opgradering i hele produktets levetid
belønne producenter for bedre økodesign for at fremme udviklingen
Det kommer til at tage tid.
Som sagt er det svært ikke at være enig i den grundlæggende vision med handlingsplanen, men der er lang vej endnu, og mange bump på turen:
For det første skal handlingsplanen godkendes af medlemslandende og Parlamentet, og det tager i sig selv tid.
Det hører også med, at en total omkalfatring af de mange processer er en yderst kompleks affære af globale dimensioner. De fleste firmaer har et forgrenet netværk af forsyningskæder, underleverandører, salgskanaler og returprocesser, der ikke bare lige kan laves om - selv hvis firmaerne er med på ideen.
Så man kan nok også godt regne med en del modstand fra lobbyister, som vil forsøge at udvande forslaget, der naturligvis vil få store konsekvenser for mange, mange firmaers udvikling, design og produktion af elektronik.
Hertil kommer så også de mildest talt udfordrende forhold omkring elektronisk affald og udvinding af materialer, der i dag finder sted under kummerlige forhold for arbejdere, der risikerer liv, lemmer og helbred - og de skal også forbedres, selvom de ofte finder sted geografisk langt væk fra EU.
Men det nytter jo ikke noget at give op på forhånd, bare fordi det bliver svært.
Så tak, EU, for den nye handlingsplan (det var nok også på tide) - og lad os så komme igang!
---

1. Nu kan din Commodore-computer bruges som USB-tastatur
Apropos genbrug af gammel elektronik, så har du nu chancen for at puste nyt liv i din gamle Commodore 64 eller 128.
Et firma ved navn Tynemouth Software har nemlig  udviklet en adapter , som gør det muligt at bruge en Commodore som et USB-tastatur til din nuværende pc.
Adapteren kommer endda med et par porte, der gør det muligt at få gang i de gamle Commodore-kompatible joysticks og gamepads.
Prisen for det såkaldte USB-kit er 75 dollar + levering, så man skal nok være lidt mere end almindelig glad for tastaturet på sin oldgamle computer, eller synes det har den helt rigtige klikke-di-klak lyd...
---

2. Hvordan rengør man sin mobil for at undgå virus-spredning?
I takt med at hele samfundet er gået amok i sæbe og håndsprit, er der naturligvis et særligt produkt der påkalder sig opmærksomhed i forhold til potentiel smitte — smartphonen.
For vi piller jo ved vores telefoner konstant og hele tiden, og så rør vi os selv lidt i ansigtet, og så tager vi telefonen igen. Gys.
Men hvordan gør man egentlig bakteriebomben i lommen ren? Det er der faktisk ikke noget entydigt svar på fra de forskellige mobilproducenter.
I lang tid har det heddet sig, at man kun måtte tørre skærmen med en mikrofiberklud, for ikke at komme til at ødelægge den såkaldte "oleophobic coating", som er det beskyttelseslag der virker vand-, fedt- og olieafvisende. Men en mikrofiberklud fjerner jo som bekendt ikke andet end fingeraftryk og fedt.
Nu har Apple netop  opdateret sin side Sådan rengøres Apple-produkter, hvor det fremgår, at man godt må bruge desinfektionsklude, "...hvis du bruger 70 % isopropylsprit eller Clorox-desinfektionsklude". Dog må man ikke bruge blegemidler eller nedsænke sit device i rengøringsmiddel.
Hos Samsung afhænger det af hvilket device man har. Fx må man på en Galaxy S10 godt bruge en lille smule fortyndet håndsprit sammen med en mikrofiberklud.
Til gengæld tilbyder Samsung en " Galaxy Sanitizing Service ", hvor man kan komme forbi et af deres service-centre og få fjernet bakterier ved hjælp af UV-lys, der skulle dræbe alle bakterier på telefonen. Og det er da også en fin service, men i disse tider kommer man nok til at skulle opholde sig en del hos Samsungs reparatører, hvis man gerne vil sikre sig at ens telefon er helt virusfri — altså i den egentlige sygdomsmæssige forstand...
Joanna Stern fra Wall Street Journal, har iøvrigt  lavet en fin video , som med al tydelighed viser, at mobilskærme ikke er så sårbare endda. Blandt andet klarer en iPhone 8 fint en tur med en heftig omgang toiletrens.
---
3. Nettets ophavsmand bekymret: Internettet er med til at forværre ligestillingen
Tim Berners-Lee — stifteren af world wide web— er bekymret for at nettet er med til at mindske ligestillingen i samfundet.
I  et åbent brev  skrevet i anledning af www's 31-års fødselsdag skriver han:
"Verden har gjort vigtige fremskridt med hensyn til ligestilling (…) Men jeg er alvorligt bekymret for, at den chikane, som kvinder og piger møder - og folk med mørk hudfarve, folk fra LGBTQ + -samfund og andre marginaliserede grupper - truer denne fremgang."
Tim Berners-Lee nævner specifikt tre områder, hvor han ser store problemer:
Først og fremmest at flertallet af verdens kvinder stadig ikke er på internettet, typisk fordi de ikke har råd til det. Generelt er det 21 procent mere sandsynligt at en tilfældig intenetbruger er en mand — et tal der stiger op til 52 procent i verdens mindst udviklede lande.
Hans andet hovedpunkt er at nettet simpelthen ikke er sikkert for kvinder at bruge.
Berners-Lee henviser til en undersøgelse hans egen Web Foundation har været med til at foretage, som viser at over halvdelen af de adspurgte har oplevet vold online — herunder at blive sexuelt chikaneret, modtage truende beskeder, eller opleve at deres private billeder bliver delt uden deres tilladelse. 84 procent af kvinderne mener, at problemet bliver værre.
Den tredje form for online-diskrimination er den der foregår i det skjulte — altså i algoritmerne.
"Hvis de er korrekt designet, kan de gøre verden mere retfærdig. Men alt for ofte gentager og uddyber algoritmerne eksisterende uligheder," skriver Tim Berners-Lee og henviser til et konkret eksempel med et automatiseret jobsystem, der måtte skrottes. Kvinder blev oftere blev fravalgt i systemet, fordi det var trænet på historiske data, hvor de pågældende job oftere blev varetaget af mænd.
Berners-Lee slutter sin svada med at henvise til den nuværende situation med Coronavirussen:
"Coronavirus-udbruddet viser, hvor presserende vi har brug for handling. Når kontorer og skoler lukker, er internettet en livline der giver os mulighed for at fortsætte med at arbejde, uddanne vores børn og tilgå information, der er vigtig for at holde os sikre og sunde. En verden, hvor så mange kvinder og piger fratages disse grundlæggende elementer, er helt uacceptabel. Når vi mere end nogensinde har brug for det, skal internettet fungere for alle."
---

LINKS TIL LÆSEHESTE
Endnu en aflysning: Det måtte jo ske — Microsoft store udviklerkonference bliver en ren digital event.
Kampen mod censur: Vigtige dokumenter gemmes i Minecraft, udenfor myndighedernes rækkevidde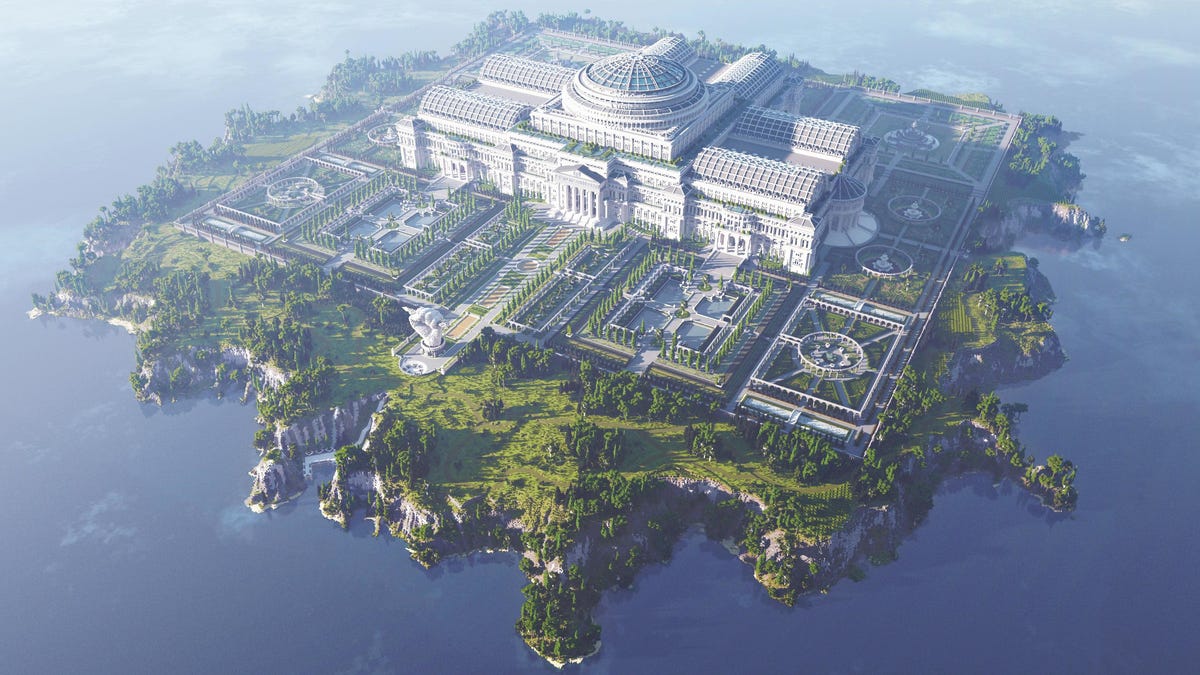 Apple iPhone-patent kan betyde at ingen andre end dig kan se, hvad der er på skærmen af din mobil
---