Robinhood redder de rige
GameStop-sagen trækker stærke tråde til internettet og den digitale verden. Vi angriber historien fra et digitalt perspektiv.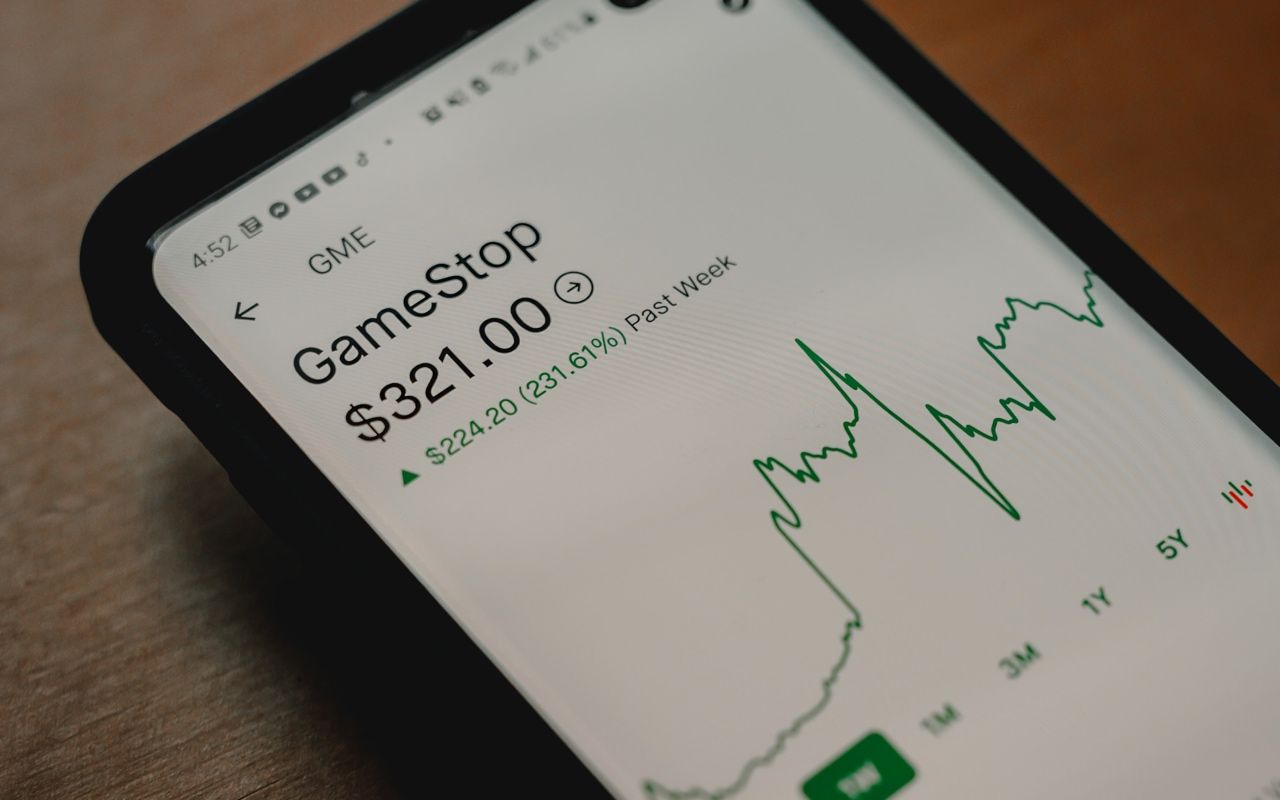 ---

1. GameStop, Robinhood og Reddit: Da internettet og en app smadrede aktiemarkedet
Hvis der er én historie, der er gået amok henover weekenden, så er det afgjort miseren om GameStop-aktien.
GameStop sælger spil i fysiske butikker, hvilket de færreste ser som noget der har en stor fremtid. Alligevel er deres aktie vokset fuldstændig vildt i værdi de seneste uger, efter folk i Reddit-forummet WallStreetBets i fællesskab besluttede at gå all-in på aktien. Det har presset prisen i vejret, og kostet såkaldte short-sellers milliarder af dollars.
Nu er det jo i overvejende grad en finans-historie, men den trækker tråde langt ind i den digitale verden.
Først og fremmest fordi aktiekurserne er blevet påvirket dramatisk af en internet-mob. Det har blandt andre ramt hedgefonden Melvin Capital, som har fået barberet 4,5 milliarder dollars af sin værdi i løbet af januar.
Melvin Capital gør sig i særdeleshed i short selling, hvor de låner en bestemt aktie, sælger den, satser på at aktiekursen går ned, køber den igen og leverer de lånte aktier tilbage.
Short-sellers er altså tvunget til at købe aktien tilbage — også hvis prisen stiger. Det er netop den viden, som fik WallStreetBets-fællesskabet til at udse sig GameStop-aktien, som en aktie de ville forsøge at presse prisen op på.
Rigtig meget af handlen er foregået via appen Robinhood, som gør det let og billigt for almindelige mennesker at handle med aktier. Men den voldsomme påvirkning af aktiekurserne fik Robinhood til at forbyde folk at købe udvalgte aktier.
Det gjaldt både Gamestop og flere andre lignende firmaers aktier, der også er blevet voldsomt påvirket af (græsrods)aktionærerne fra WallStreetBets.
Robinhood fik derfor tusindvis af rasende brugere på nakken, hvilket blandt andet resulterede i en sand storm af et-stjernede anmeldelser i både Google Play Store og Apples App Store. Google har dog angiveligt fjernet en række af de negative anmeldelser.
Flere politikere var også stærkt kritiske overfor Robinhoods pludselige begrænsning af brugerens mulighed for at handle med aktier. Alexandria Ocasio-Cortez har på Twitter kaldt det "uacceptabelt", til hvilket den republikanske senator Ted Cruz svarede "helt enig".
Næsten 35.000 brugere har i øvrigt underskrevet en erklæring, der skal få Apple til at fjerne Robinhood-appen fra App Store. Brugerne mener, at appen overtræder Apples retningslinjer ved at forsøge at "manipulere aktivitet" som følge af begrænsningen, der betød at Robinhood-brugerne i et tidsrum kun kunne sælge og ikke købe bestemte aktier i Robinhood-appen.
I løbet af weekenden har Robinhood dog lempet sin beslutning, selvom der stadigvæk er begrænsninger på handel med udvalgte aktier. I stedet for 50 aktier er det nu "kun" 8 aktier, der er særlige grænser på.
GameStop-balladen er først og fremmest historien om, hvordan en stor gruppe mennesker har mobiliseret sig på nettet og planlagt et angreb på det etablerede aktiesystem.
Samtidig er det historien om, hvordan "demokratiseringen" af aktiehandel via apps har gjort hele denne vilde sag mulig.
Hele miseren kommer formentlig til at få et stort efterspil, fordi det er et problem, når en app, der tillader almindelige mennesker at handle med aktier, pludselig begrænser deres mulighed for at købe og sælge, i et marked hvor prisen — på godt og ondt — er ude af kontrol.
Vil du vide mere om, hvordan dette aktiedrama har udspillet sig, så linker vi til disse artikler, explainers og podcasts:
---
Explainer: Hvad er short selling?
---
Planet Money Podcast: Can't Stop GameStop
---
Dag-for-dag gennemgang af sidste uges GameStop, Reddit og Robinhood-drama
---
Video-explainer af hvad der skete (fra The Verge)
---

2. Er ægte trådløs opladning på vej?
Der er nogle teknologikoncepter, som fra tid til anden bliver ved at ramme mediernes overskrifter, uden rigtig at blive til noget.
Så inden du læser dette, skal du nok slå din bullshit detektor til.
Den store kinesiske mobil- og elektronik-producent Xiaomi har netop præsenteret et nyt teknologikoncept, de kalder Mi Air Charge Technology.
Mens navnet er nyt, så har du nok hørt om konceptet før; nemlig fuldstændig ægte trådløs opladning af dine elektroniske dimser helt uden ledninger og ladeplader.
Mi Air Charge Technology er kort fortalt en boks, du placerer i stuen, og som via "waves" udsendt fra 144 indbyggede antenner kan oplade dine devices på flere meters afstand.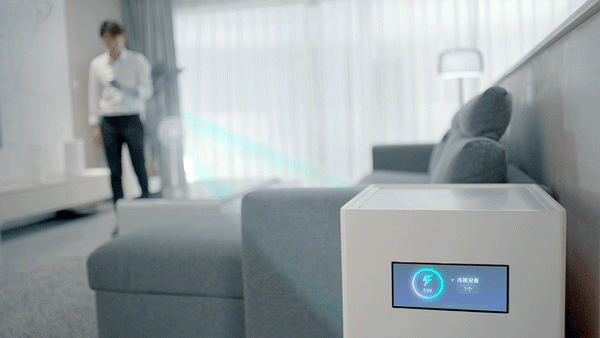 Det kræver dog, at den enhed, der skal oplades, også har en særlig modtager indbygget.
Ladehastigheden er begrænset til 5 watt per enhed, så selvom det altså ikke er specielt hurtigt, er det jo en smule ligegyldigt, hvis du befinder dig i nærheden af laderen længe nok.
Spørgsmålet er altså i virkeligheden, om Xiaomi har knækket koden til ægte trådløs opladning?
I det tilhørende blogindlæg, skriver det kinesiske firma:
- Dette er ikke science fiction. Dette er teknologi.
- Snart vil vores devices i stuen, inklusive højttalere, bordlamper og andre små, smarte produkter til hjemmet, alle blive bygget på et trådløst strømforsyningsdesign, helt ledningsfrit, hvilket gør vores stuer ægte trådløse.
Samtidig nævner de, at også smart-ure og fitnessarmbånd inden længe vil kunne oplades med deres trådløse teknologi.
The Verge har bedt en talsperson fra Xiaomi om en lidt mere konkret tidsramme for, hvornår Mi Air Charge Technology kan købes. Svaret er, at det ikke bliver i år, og Xiaomi ønsker ikke at oplyse, hvornår de regner med det så bliver.
Ægte trådløs opladningsteknologi har tidligere blandt andet været demonstreret af firmaer på CES-messen flere gange, men har altså stadigvæk til gode at blive til et kommercielt produkt.
Vi venter —stadig — i spænding. For smart ser det jo ud.
---

3. Du kan få indflydelse på Trumps fremtid: Facebooks Tilsynsråd tager nu imod dine indspark
Facebooks Tilsynsråd har som bekendt fået til opgave at beslutte om Donald Trumps Facebook-konto, som pt. er suspenderet, skal lukkes permanent, eller om den nu tidligere præsident igen skal have adgang til den.
Uanset udfaldet vil beslutningen blive kontroversiel. Tilsynsrådet beder derfor om hjælp fra alle, der mener, de kan bidrage med oplysninger, som kan være med til at perspektivere sagen.
Frem til 8. februar kan du derfor indsende dit bud på, hvorfor beslutningen skal falde ud til den ene eller anden side.
Hvert indspark må fylde op til 2 A4-sider, så det kan altså hurtigt blive et enormt arbejde for rådet at trawle igennem det indsendte materiale.
Tilsynsrådet har i øvrigt netop offentliggjort deres første fem afgørelser. I fire af tilfældene har de omstødt Facebooks oprindelige afgørelse — blandt andet i en sag fra Brasilien, hvor billeder af en brystvorte publiceret på Instagram var blevet fjernet.
Facebooks begrundelse var, at billederne overtrådte reglerne om Adult Nudity and Sexual Activity. Billederne var dog publiceret for at gøre kvinder opmærksomme på mulige tegn på brystkræft, og derfor valgte Tilsynsrådet altså at omstøde Facebooks beslutning.
---
4. Tesla fjerner et halvt rat, to arme — og sætter farten op til 320 km/t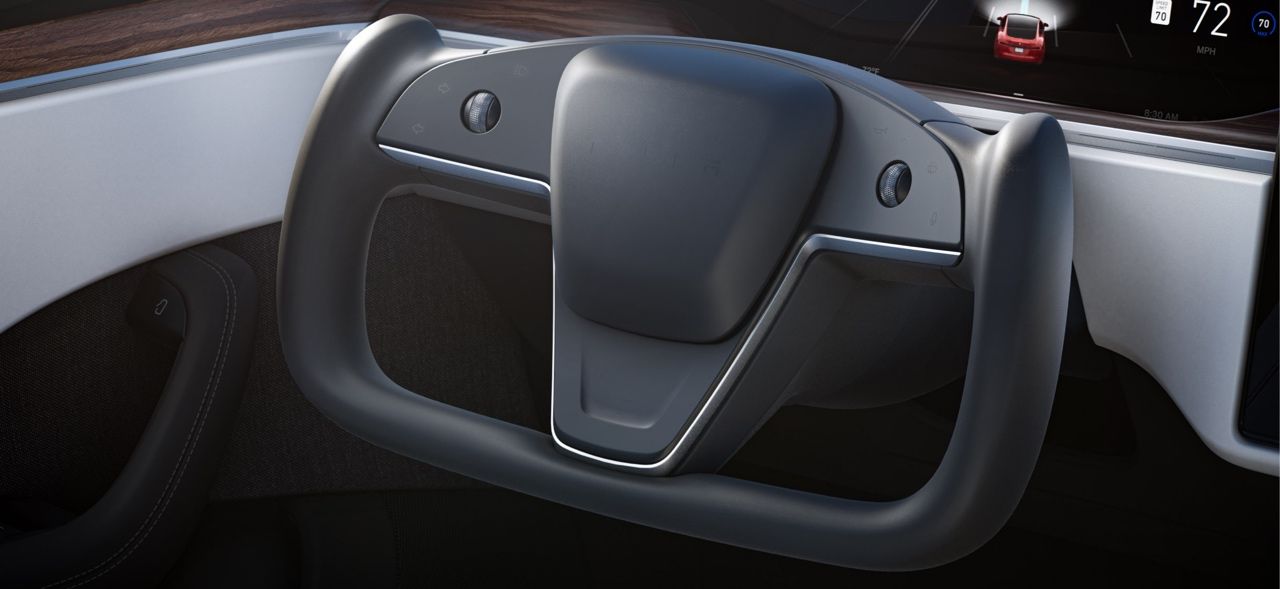 Fair nok, hvis nogen mener, Tesla får for meget omtale — også her i Techliv.
Men de rykker altså de teknologiske grænser for, hvad der er muligt i en personbil.
I den nyeste opdatering af Model S og X har Tesla ikke blot fjernet halvdelen af rattet. De har også fjernet de to "arme" der førhen blev brugt til at tænde blinklyset, vælge gear og aktivere autopiloten.
Begge arme er nu erstattet af force touch-knapper, der sidder på rattet — det gælder sågar også hornet, der nu er blevet til en lille knap.
Gearskifteren er også blevet til trykknapper, der dog ikke sidder på rattet.
Samtidig arbejder Tesla på, at bilen fremover selv skal kunne vælge gear. Hvis den fx er parkeret i en garage med fronten tæt op mod en mur, så vil sensorer automatisk aktivere bakgearet.
Hvis man ikke synes at elbilerne i forvejen kan accelerere hurtigt nok, så kommer Plaid+ versionen af Model S med 0-100 km/t på under 2,1 sekunder og en topfart på 322 km/t.
Spørgsmålet er, om det måske er ved at være på tide, at lovgiverne kigger på, om man virkelig ønsker biler med den slags acceleration og topfart skal have lov til at køre på almindelig vej. Bare en tanke.
---

LINKS TIL LÆSEHESTE
Nettets sundhedstilstand netop nu: Mozilla har udgivet sin "Internet Health Report" 2020
---
Google-ansat opdager: Apples besked-app har fået kraftig sikkerhedsopdatering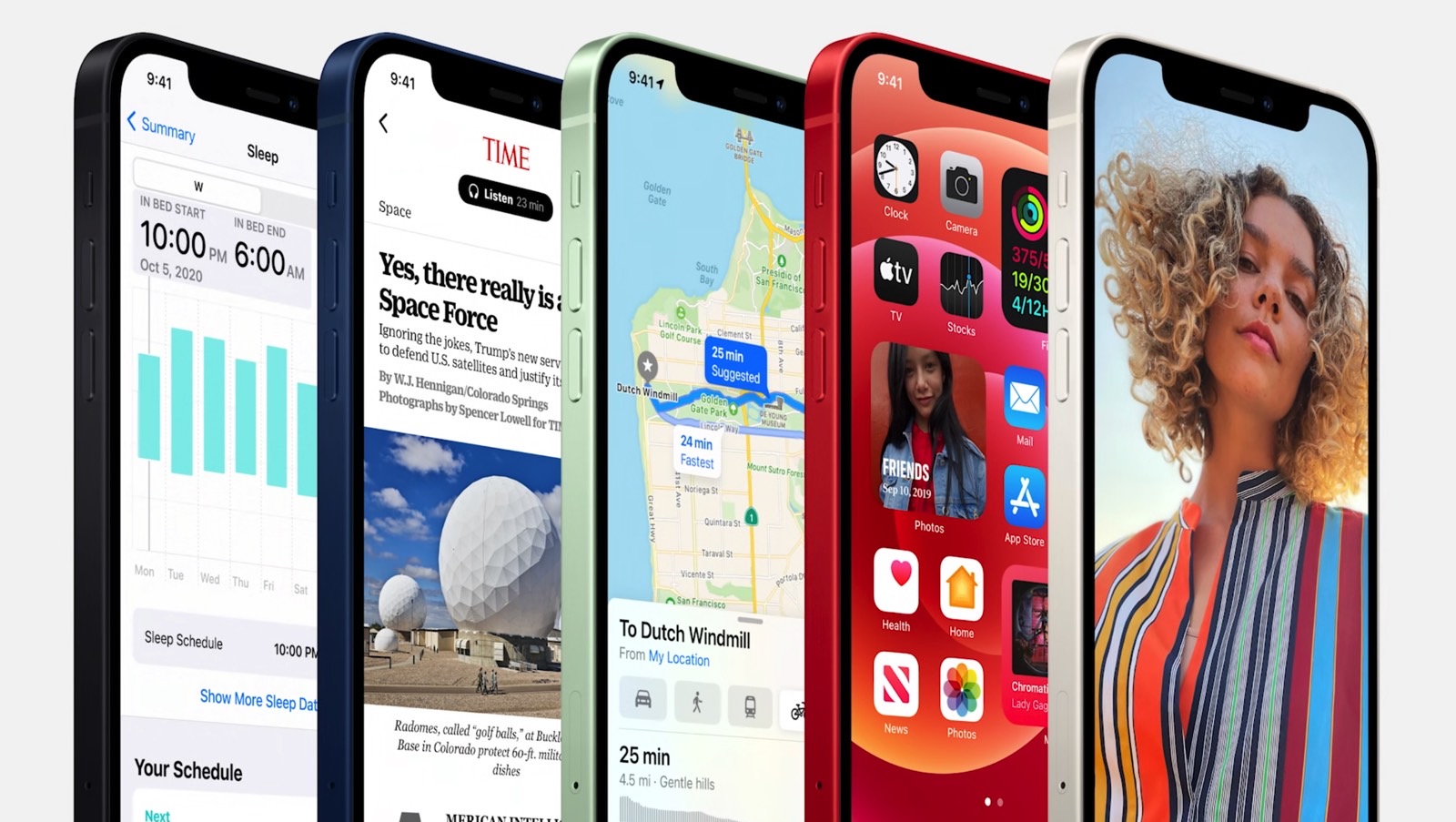 ---
Derfor står bilproducenterne i kø: 6,5 procent flere computerchips solgt i Corona-året 2020
---
Kan raketter flyve på bio-brændsel?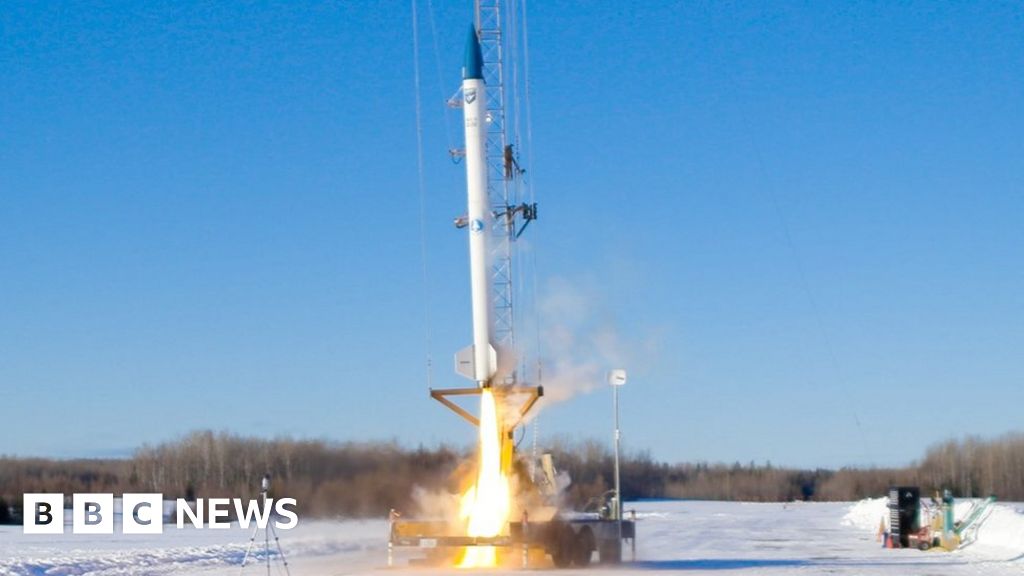 ---
Danske energiselskaber blev — også — ramt af SolarWinds-hackerangrebet
---