Betaling med håndfladen virker
Amazon har succes med betalinger, hvor det unikke mønster i brugerens hånd scannes. Kritikere er bekymrede for, at Amazon bygger en database med biometriske data.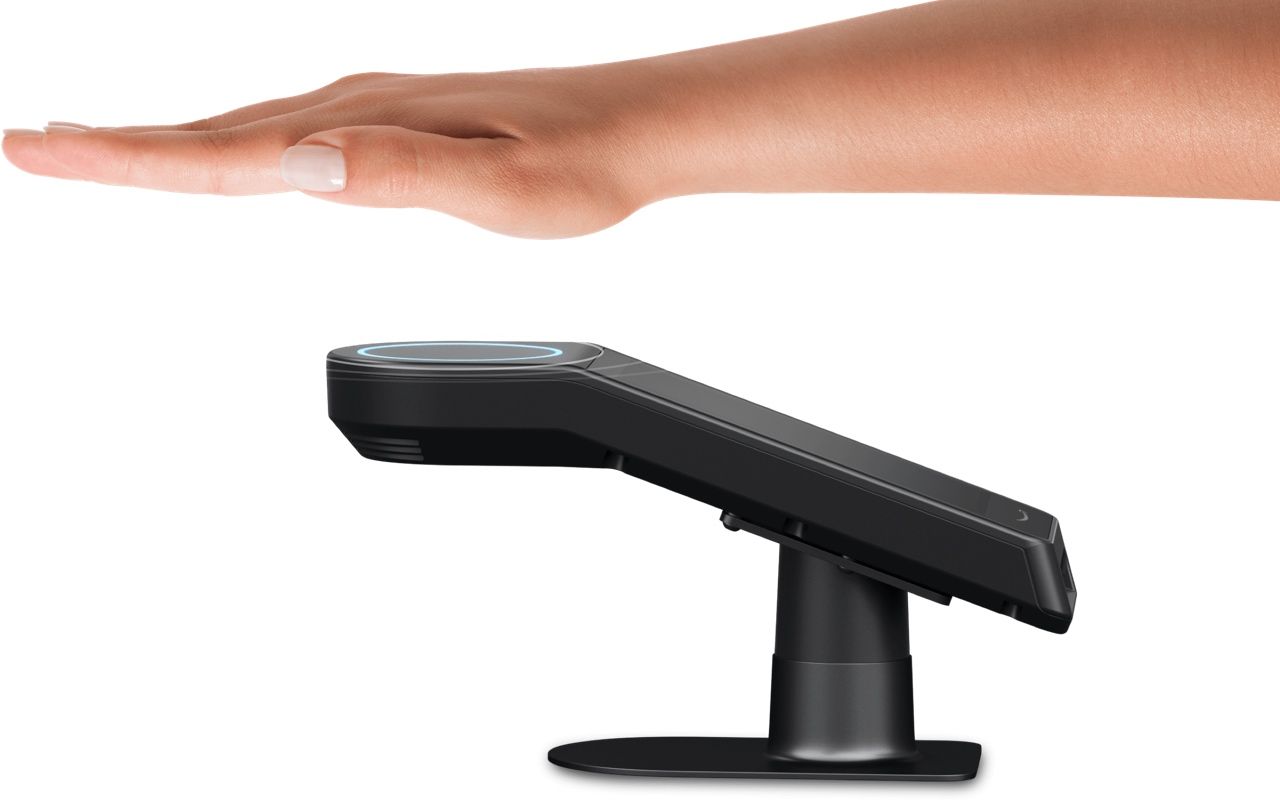 ---

1. Facebook-toppen blev advaret om opfordringer til vold i grupper længe inden stormen på Kongressen
Længe inden det amerikanske præsidentvalg og stormen mod Kongressen i januar var den øverste ledelse hos Facebook fuldt ud klar over, at man havde et kæmpe problem med en række Facebook-grupper, der opildnede til vold.
Wall Street Journal har fået adgang til en række dokumenter, der viser, at cheferne hos Facebook allerede i august sidste år blev direkte advaret om, hvor grelt det stod til i mange de såkaldte civic groups — politiske Facebook-grupper.
Advarslen kom fra Facebook egne dataforskere, som blandt andet nævnte en gruppe på 58.000 personer, "som entusiastisk opildner til vold hver dag".
Dataforskerne skrev i deres præsentation til Facebook-ledelsen, at omkring 70 procent af de 100 mest aktive politiske grupper ikke bør anbefales af algoritmerne til Facebooks brugere på grund af problemer med "had, misinformation, mobning og chikane".
- Vi er nødt til at gøre noget for at forhindre, at disse samtaler finder sted og vokser så hurtigt, som de gør, skrev forskerne.
Facebook har senere hen sagt, at de ville stoppe med at anbefale politiske grupper, men de har tilsyneladende ikke styr på, hvad deres algoritmer gør.
Som vi skrev i sidste uge viser data fra medie-NGO'en The Markup — indsamlet både før og efter stormen på Kongressen — at 12 ud af Facebook-algoritmens 100 mest anbefalede grupper var… politiske.
---

2. EU-Kommissionens formand: Sådan vil vi sikre digitale rettigheder og tæmme techgiganternes magt
EU-Kommissionens formand, Ursula von der Leyen, har i et åbent svar til det tyske mediehus Axel Springer gentaget, at digitalisering — sammen med bekæmpelsen af klimaforandringerne — er øverst på EUs slagplan for at komme på fode igen efter Coronakrisen.
I brevet bliver von der Leyen meget konkret om nogle af de problemer, EU forventer at løse i forbindelse med de to kommende digitale lovgivninger; Digital Services Act og Digital Market Act.
- For at sige det meget simpelt ønsker vi at sikre, at det, der er ulovligt i den analoge verden, fremadrettet også skal være ulovligt online.
Von Der Leyen nævner desuden specifikt stormen mod Kongressen som et skræmmeeksempel på, hvad der sker, når algoritmer er ude af kontrol, og siger:
- Vi ønsker også at platformene skal være gennemsigtige med hensyn til, hvordan deres algoritmer fungerer. Beslutninger med omfattende konsekvenser for vores demokrati må ikke træffes af computerprogrammer, som intet menneske har kontrol over.
Hvis nogen stadig skulle være i tvivl om, at EU mener det seriøst, når de taler om digitale rettigheder, så gør von der Leyen meget klart, hvilken side i debatten toppen af EU-Kommissionen er inspireret af.
Formanden henviser direkte til Harvard-professoren Shoshana Zuboff og hendes  begreb "overvågningskapitalisme", og til filmen The Social Dilemma, som ligeledes er stærkt kritisk overfor dataindsamling og profilering af brugerne som et middel til at tjene penge.
- I fremtiden vil vi bruge vores Digital Markets Act til at forbyde at store internetplatforme automatisk kombinerer data om brugerne indsamlet fra deres hovedplatform i en samlet profil med yderligere data fra andre tjenester, siger hun.
Ursula Von Der Leyen håber også, at USA med Joe Biden ved roret vil samarbejde om indførsel af en digital skat, men siger, at EU er fast besluttet på selv at finde en europæisk løsning i løbet af 2021, hvis det er nødvendigt.
Når det handler om skat har EU og Margethe Vestager i øvrigt netop løftet sløret for, hvorfor de appellerer frifindelsen af Apple, der pt. står til at slippe for en ekstraregning på 13 milliarder euro i en skattesag i Irland.
EU mener at dommen var selvmodsigende, og at der er blevet begået juridiske fejl.
---

3. Snart kan FaceID låse iPhone op, selvom du bærer ansigtsmaske… hvis du også har et Apple-ur
Hvis man har en nyere iPhone med FaceID, så ved man, at det er super bekvemt at låse telefonen op med sit ansigt — men også at det er virkelig frustrerende, at det ikke virker, når man har mundbind på.
Apple er derfor på vej med en løsning, som skal gøre det nemmere at åbne telefonen selvom man har maske på. I bedste Apple-stil virker løsningen dog kun, hvis du har endnu mere Apple-gear.
Den nye oplåsningsmetode kræver nemlig, at brugeren også har et Apple-ur, som bruges til at verificere brugeren. Uret må dog ikke have været fjernet fra håndleddet siden adgangskoden på det sidst blev aktiveret.
Funktionen minder altså i høj grad om den måde, Apple allerede bruger to devices med samme AppleID til at verificere hinanden.
Fx kan man låse en Mac op med et Apple-ur, eller man kan låse Apple-uret op med sin telefon — selvom uret vel at mærke skal sidde på håndleddet, for at det kan lade sig gøre.
Der er dog enkelte begrænsninger i den nye ur-oplåsning af iPhone. Først og fremmest skal telefonen detektere en maske, før ur-låsen kan bruges. Desuden kan løsningen ikke bruges til at betale med Apple Pay, til køb i App Store eller til automatisk at udfylde kreditkortdetaljer i Safari-browseren.
Den nye måde at låse iPhone op på bliver en del af den næste udgave af styresystemet iOS 14.5, der allerede nu er tilgængeligt i en betaudgave til udviklere.
Opdateringen forventes at nå almindelige brugere indenfor de næste par måneder.
---

4. Amazon fortsætter udrulningen af betaling med håndfladen
Det er i mange situationer både nemt og hurtigt at betale med sin mobil. Men det kan hurtigt virke håbløst gammeldags sammenlignet med at betale med håndfladen, sådan som Amazon introducerede i udvalgte Amazon Go-supermarkeder sidste efterår.
Amazon One, som løsningen hedder, virker så godt, at techgiganten nu introducerer håndfladebetaling i yderligere tre butikker — og flere er på vej.
Håndbetaling kan kun aktiveres i en Amazon Go-butik, hvor man scanner sin håndflade i en særlig terminal og samtidig tilknytter sit kreditkort og telefonnummer.
Det unikke mønster i håndfladen bliver herefter gemt på Amazons servere i krypteret form og kan efterfølgende bruges til at betale for varer i internetgigantens Go-butikker.
Hvis du lige har glemt hvad Amazon Go er — og du er lovligt undskyldt — så er det Amazons kasseløse supermarkeder.
I Go-butikkerne putter man bare de ting, man vil købe, direkte i indkøbsposen eller tasken og går igen. Det eneste det kræver er, at du scanner din Amazon Go app — eller nu din håndflade — når du går ind og ud af butikken.
Udregningen af, hvad du skal betale, foregår ved at et sandt arsenal af kameraer og sensorer følger, hvad du tager ned fra hylderne og putter i tasken. De data, der indsamles, behandles så af computer-intelligens (og nok også mennesker, hvis computeren har problemer), hvorefter du får tilsendt en kvittering for dit køb.
Kritikere af Amazon One-løsningen er bekymrede for, at Amazon opbygger et arkiv, hvor biometriske data er gemt på deres servere, og hvor man tilmed skal logge ind med sin Amazon-konto, hvis man vil se sin købshistorik.
Det står i skarp kontrast til fx FaceID, hvor scanningen af dit ansigt alene er gemt i en sikker enklave på telefonen og aldrig bliver uploadet til en server.
Selvom Amazons håndfladebetaling foreløbigt kun kan bruges i ganske få af firmaets egne supermarkeder, så er ambitionen på sigt at sælge konceptet til andre butikker og supermarkeder.
Amazon har dog ikke den bedste track record, når det handler om biometriske data. Ansigtsgenkendelses-softwaren Rekognition, som blandt andet har været brugt af amerikansk politi, har været voldsomt udskældt for at levere al for upræcise resultater — særligt i forhold til minoritetsgrupper.
Sidste sommer valgte Amazon at sætte politiets brug af Rekognition på pause i et år. Det skete i kølvandet på Black Lives Matters-demonstrationerne, hvor forskelsbehandlingen i ansigtsgenkendelse-software for alvor kom på dagsordenen.
Amazon har ligeledes udnyttet videobilleder fra deres Ring-videodørklokker — som almindelige brugere køber og installerer — til at sælge en service til amerikanske politi, der dermed kan følge med i, hvad der foregår på gader og stræder i USA.
En spritny opgørelse viser, at over 2.000 amerikanske brand- og politikredse har en aftale med Amazon om Ring. Kun i to stater findes der ikke et samarbejde.
---

5. Australien kan blive en Bing-nation: Microsoft på spring, hvis Google lukker søgemaskinen down under
De står hårdt mod hårdt i Australien, hvor lovgiverne er på nippet til at introducere ny lovgivning, der kræver at Google og Facebook skal betale for at linke til nyhedsartikler.
Google truer med at lukke søgemaskinen, hvis loven bliver implementeret, og det giver jo nye muligheder til andre.
Microsofts direktør, Satya Nadella, har i et videomøde med den australske premierminister, Scott Morrisson, sagt, at Microsoft er klar til at levere søgeresultater til australierne via deres søgemaskine Bing.
Nadella har angiveligt fået overbevist premierministeren om "at det ikke vil betyde nogle forringelser for brugerne".
Det særlige ved loven, der er på vej i Australien, er, at den er direkte møntet på Google og Facebook og ikke på søgemaskiner eller sociale medier som helhed. Derfor er det — som lovforslaget er nedfældet nu — teknisk set muligt, at Bing kan levere links til nyheder uden at skulle betale.
Microsoft vil dog næppe forsøge sig med den strategi. I en udtalelse til AP siger Microsoft:
- Vi erkender vigtigheden af en levende mediesektor (…) i et demokrati, og vi anerkender de udfordringer, som mediesektoren har været udsat for i mange år gennem ændrede forretningsmodeller og forbrugernes præferencer.
Sagen er dog af langt mere principiel karakter for Google, som mener lovforslaget er en glidebane.
Mel Silva, som er direktør for Google i Australien, skriver i et blogindlæg:
- Hvis én type virksomhed skal have betaling for at blive vist i søgninger, hvorfor skulle andre så ikke? Hvis vi går ned af den vej, vil det ødelægge forretningsmodellen for alle søgemaskiner, inklusive Google.
Bing har i skivende stund en markedsandel på 3,6 procent i Australien. Googles er 95 procent.
---

LINKS TIL LÆSEHESTE
Vi var tvunget til det: Robinhood afviser, at de ønskede at begrænse køb af GameStop-aktier
Samtidig er Robinhood ved at finde en løsning, så de igen kan give småaktionærer lov til at købe løs af de meget spekulative aktier
---
Militærkup anno 2021: Sluk eller begræns internettet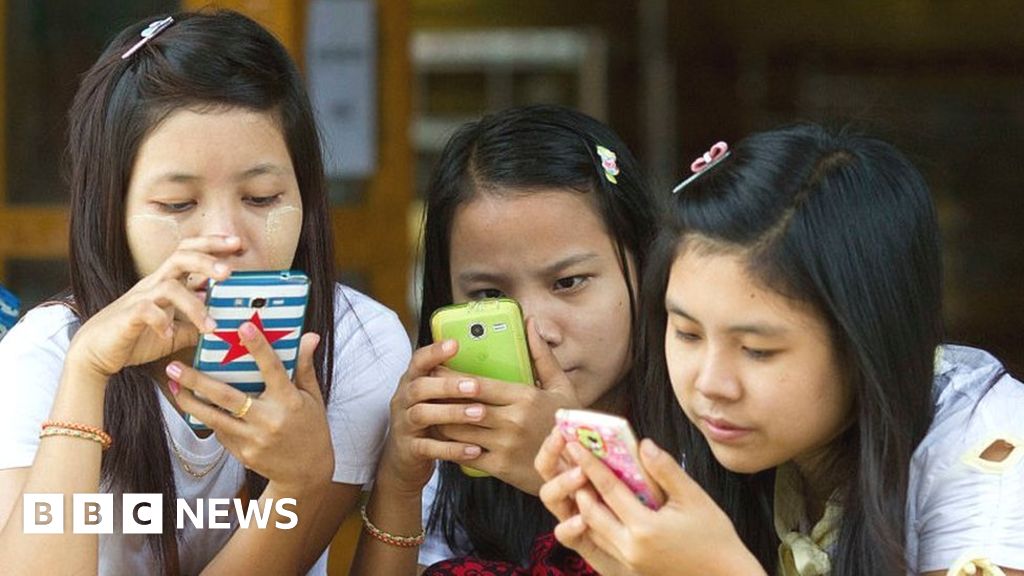 ---
Facebook forsøger at afspore Apples privatlivstiltag: Vil overbevise iPhone-brugere om at tillade Fjæsens massive tracking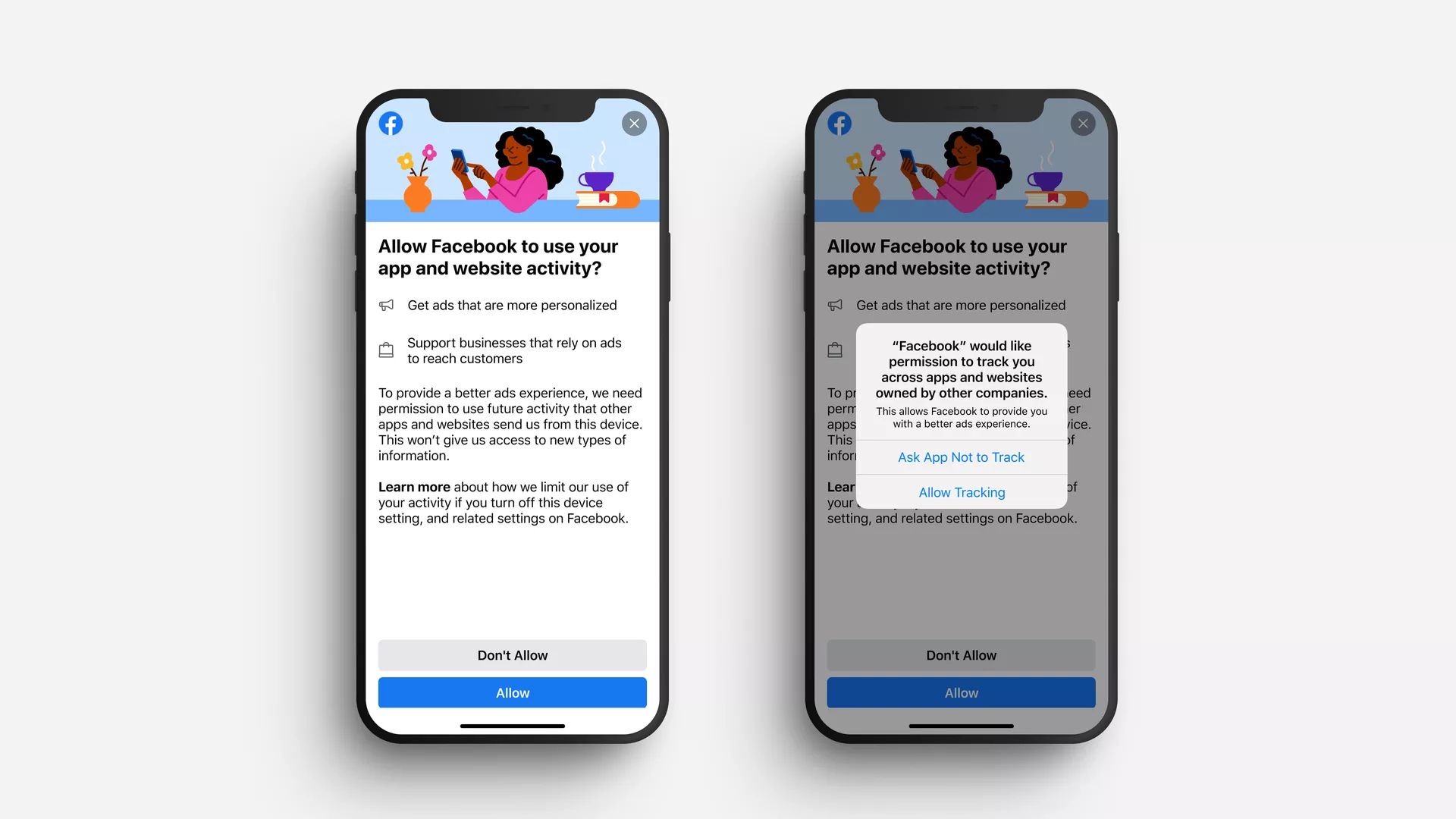 ---
Android, Assistent og Maps: Ford vil bruge Googles services i alle deres biler
---
Fuld elbils-ladeinfrastruktur i EU kan koste 600 milliarder kroner
---
Følg Techliv — og del med dem du kender...
Del gerne dette nyhedsbrev med folk du kender.
Følg os på sociale medier:
Techliv på Twitter og Facebook | Nicolai på Twitter | Anders på Twitter
---