Slut, prut, finale: Australien vedtager endegyldigt kontroversiel link-lov
Vi er nået til slutningen af føljetonen om betaling for at linke til nyheder i Australien. Vi snupper en hurtig opsamling på, hvad der er besluttet.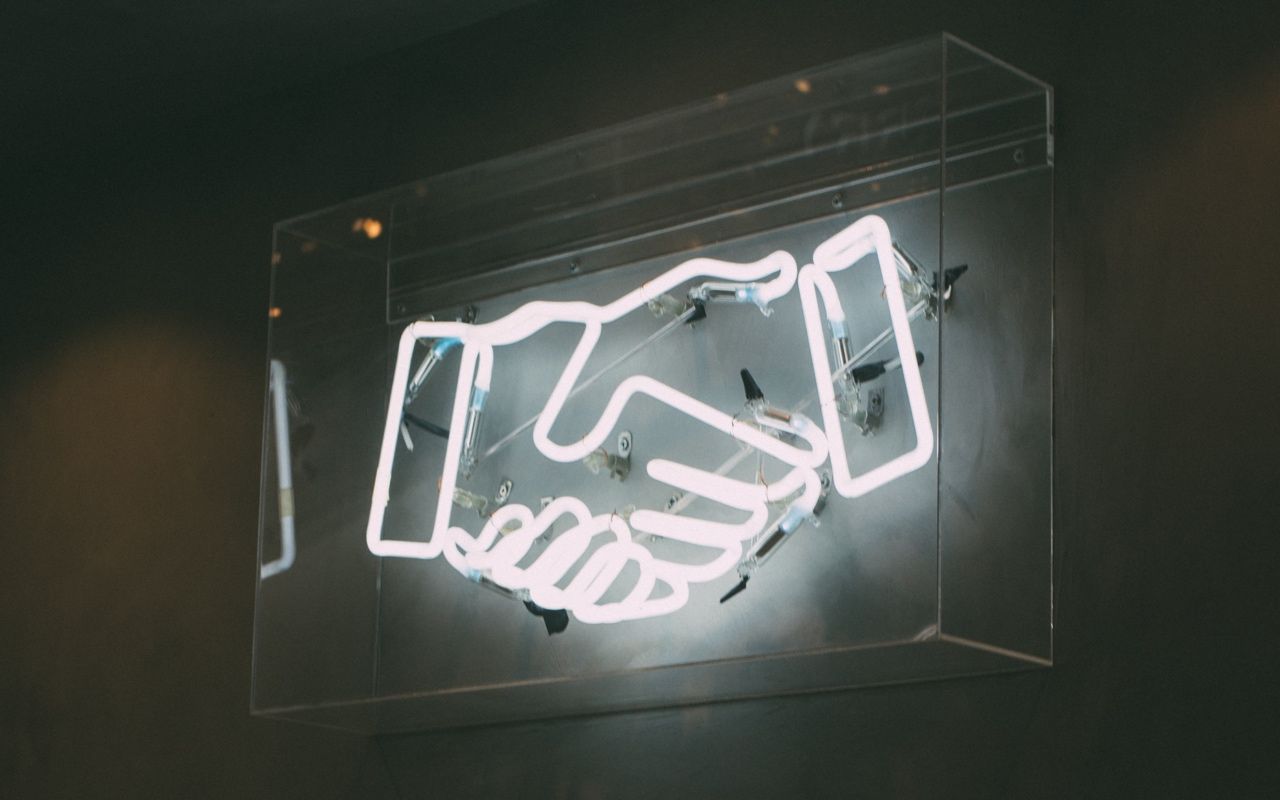 God torsdag,
Vi er nået til slutningen af føljetonen om betaling for at linke til nyheder i Australien. Loven er nu endegyldigt vedtaget. Vi snupper en hurtig opsamling på, hvad der er besluttet.
Vi skal også forbi YouTube, der nu vil forsøge at give forældre bedre kontrol med, hvad deres børn ser på den ultrapopulære videoplatform.
Og så slutter vi med to gange batterihistorier:
Den ene handler om et sydkoreansk bilfirma, der tvinges til at udskifte 82.000 elbilers batterier, fordi batterierne går i brand.
Den anden drejer om endnu et bud (det tredje i rap) på fremtidens fuldstændig trådløse mobilopladning.
God læselyst,
Nicolai
---

1. Australien vedtager omstridt lov: Google og Facebook skal betale for at linke til nyheder
Så nåede vi til enden på den saga, vi har fulgt gennem længere tid — og i særdeleshed de sidste par dage.
Australien har endegyldigt vedtaget den omstridte lov, der betyder, at Facebook og Google skal betale australske nyhedsmedier for retten til at linke til nyhedsartikler.
Loven er dog vedtaget med den tilføjelse, Facebook fik indført i sidste øjeblik, som sikrer, at de store techplatforme ikke risikerer den tvangsbetaling, der oprindeligt var lagt op til.
Facebook og Google får altså mulighed for at afvise at indgå aftaler med medier, som de synes kræver for høj betaling. I så fald vil de dog være tvunget til ikke at linke til det pågældende medies indhold. I Facebooks tilfælde betyder det, at hverken brugerne eller mediet selv kan dele links til deres indhold på det sociale medie.
Det er der dog næppe ret mange nyhedsmedier, der vil kunne leve med, og derfor ser det umiddelbart ud til, at loven ikke vil få den effekt, som Australien oprindeligt havde håbet på.
Facebook og Google risikerer dog stadigvæk, at uenighed om en aftale med et medie kan ende hos en voldgiftsmand, der så skal bestemme, hvad prisen for at linke til nyheder skal være.
Men det kræver altså, at Facebook eller Google er med på det, da de ellers blot kan nægte at indgå en aftale, hvis de er nervøse for, at prisen bliver for høj.
Ligeledes er det blevet tilføjet til lovteksten, at myndighederne skal tage hensyn til de to firmaers samlede bidrag til nyhedsmedierne, før de eventuelt tvinger de to firmaer ind i en voldgiftssag.
Som BBC tørt konstaterer om de nye tiføjelser: "Dette betyder, at Facebook og Google helt kan undslippe voldgiftsprocessen."
Alt er dog ikke faldet ud i techgiganternes favør.
Loven har — allerede inden den blev vedtaget — resulteret i, at Google har indgået aftaler om betaling for nyhedsindhold med Australiens tre største mediekonglomerater. Facebook er gået i gang med det samme og har netop landet en aftale med det første af de tre firmaer, Seven West Media.
Resultatet er altså, at de to store firmaer, som har sat sig på langt størstedelen af det digitale annoncemarked, er blevet tvunget til at at indgå aftaler om betaling for nyhedsindhold.
Google har dog ikke blot betalt de australske nyhedsmedier for retten til at linke, men får samtidig mulighed for at vise større uddrag og endda fulde artikler i deres forsøg på at lave en slags nyhedstjeneste - Google News Showcase.
Og måske har Facebook lignende planer. Facebook har i hvert fald allerede i Storbritannien betalt de fleste store nyhedsmedier for retten til at bringe noget af deres indhold i et særligt Facebook News faneblad. Om det er planen at gøre det samme i Australien, er endnu uklart.
Modellen kunne dog være et godt bud på, hvordan de to techgiganter vil indgå aftaler andre steder i verden, hvor både lovgivere og medier har fulgt intenst med i udfaldet i Australien. Således at Facebook og Google frivilligt vælger at indgå aftaler med medier for at undgå lovgivning på området, men at de samtidig udvider deres eget nyhedstilbud, som kan holde brugerne endnu længere på deres egne platforme.
I yderste konsekvens kan det på sigt udvikle sig til noget, der minder om Apple News +, som firkantet sagt er "Spotify for nyheder", der dog stadigvæk ikke har alle medier med.
Apple News+ er foreløbigt kun tilgængelig i fire engelsksprogede lande, heriblandt… Australien.
---

2. YouTube vil give forældre bedre kontrol med, hvad børnene kan se
YouTube fylder voldsomt i mange børn og unges liv.
I DRs seneste rapport om medieudviklingen 2020 fremgår det, at 88 procent af børn mellem 9 og 14 år ser YouTube mindst en gang om ugen.
En af udfordringerne ved at slippe børnene fri på den Google-ejede videoplatform er, at det kan være svært at begrænse, hvilket indhold de må se.
Den knude søger YouTube nu at løse ved at introducere flere nye niveauer af tilladelser, som forældre kan vælge for deres børn.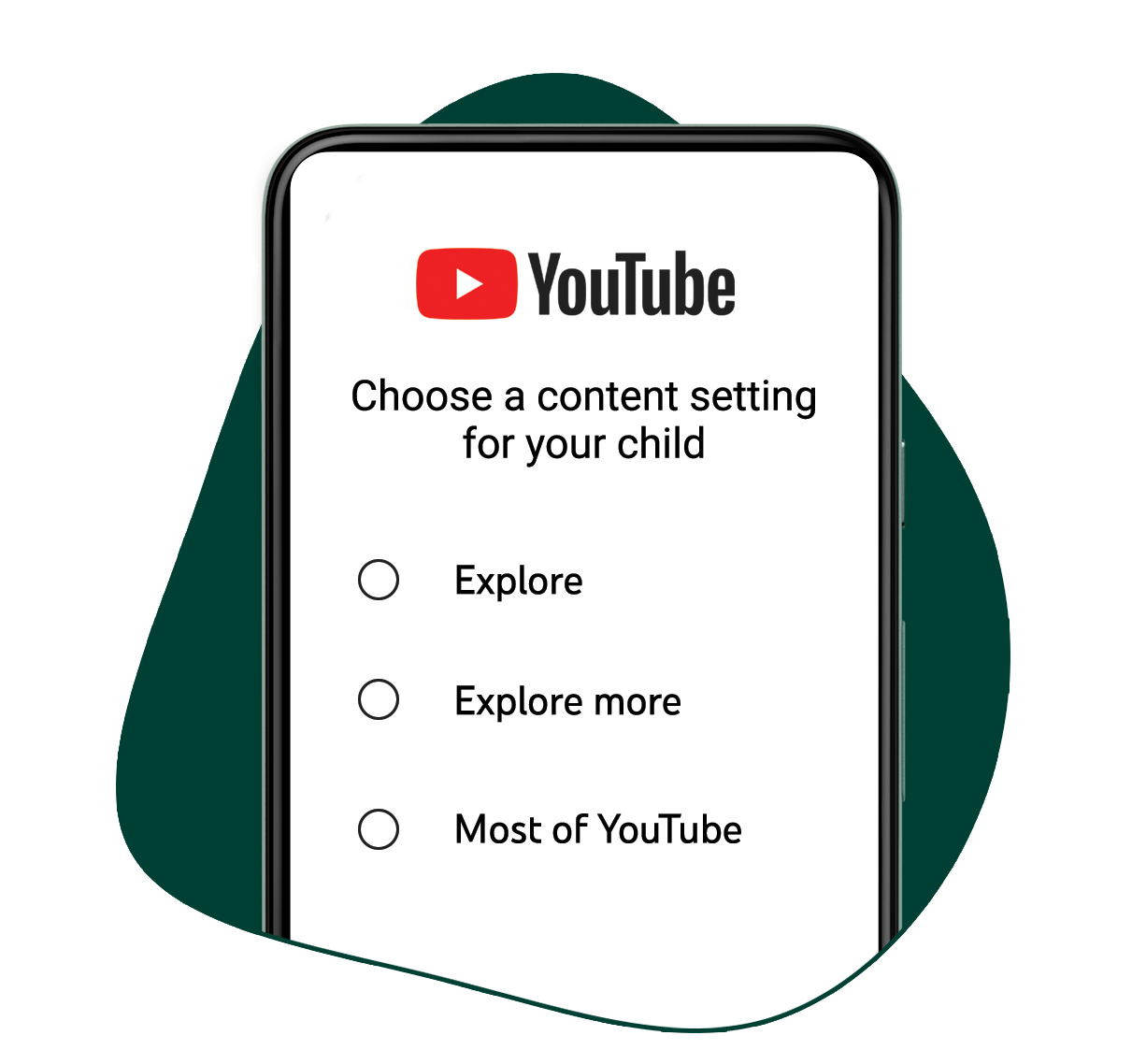 Som det er nu, er det enten YouTube Kids, som er ekstremt begrænset og tænkt til de allermindste, eller adgang til alt.
Fremover vil forældre kunne vælge mellem Explore, Explore More eller Most of YouTube.
Explore er tænkt for børn mellem 9 og 13 — altså børn der officielt kun kan have en konto, hvis den er linket sammen med forældrenes YouTube-konto.
Explore More inkluderer indhold, der er tænkt for børn over 13. Det vil sige, at de faktisk er gamle nok til at oprette deres egen YouTube-konto og dermed selv (i princippet) kan vælge, hvad de vil se. Men hvis forældrene tager ansvar for, hvad deres børn ser, kan de altså vælge Explore More, hvis de vil forsøge at bevare kontrollen lidt endnu.
Most of YouTube er, som navnet indikerer, den mindst restriktive løsning, hvor det kun er indhold, der er markeret med en høj aldersgrænse (18+), der er udelukket — altså typisk indhold, hvor der optræder letpåklædte personer eller lignende.
YouTube oplyser, at de vil bruge et mix af brugerinput, machine learning og moderatorer (ægte mennesker) til at forsøge at adskille indholdet, så det passer aldersmæssigt. Det er altså det samme mix, som har vist sig ganske ineffektivt overfor moderation af fake news, hadefuldt indhold og konspirationsteorier.
YouTube er da også godt selv klar over, at det ikke er en perfekt løsning og skriver på deres blog:
- Vi ved, at vores systemer vil begå fejl og vil fortsætte med at udvikle sig over tid.
Det bliver aaaaltid bedre i fremtiden.
---

3. Hundedyr Hyundai-bommert: Skal skifte batteriet på 82.000 elbiler
Bilproducenten Hyundai har igennem et stykke tid kæmpet med, at flere af deres elbilers batterier er gået i brand.
Opdateringer af softwaren har dog ikke kunne løse problemet, og nu har de så taget konsekvensen, som betyder at de må de grave dybt i lommerne.
Således har det sydkoreanske firma tilbagekaldt 82.000 biler, som skal have udskiftet batteriet. Pris: cirka 5,5 milliarder kroner.
Langt størstedelen af bilerne, der skal have nyt batteri, er den populære model Kona, men også enkelte Ioniq EV og elektriske busser er inkluderet.
Udskiftningsprogrammet sker efter cirka 15 tilfælde, hvor batteriet i elbilerne er gået i brand. De fleste i Sydkorea, men der har også været uheld i Canada, Finland og Østrig.
Hyundai mener dog ikke, de selv bærer skylden for problemerne, men prøver i stedet at sende aben videre til LG Chem, som har produceret batteriet.
LG afviser fuldstændig ansvaret og siger, at det er Hyundai, der har valgt at implementere hurtigopladning af batteriet på en måde, der går imod LGs anbefalinger, og at det derfor ikke er selve batteriet, der er en fejl på.
Hyundai opfordrer ejere af de elektriske Kona og Ioniq-biler til maksimalt at oplade batteriet til 90 procent, indtil batteriet er blevet skiftet.
---

4. Tredje producent på en måned: Kinesiske Oppo fremviser ægte trådløs opladning på deres rollable-telefon
Prototype-fup eller velkommen til fremtiden?
Uanset hvad, så er der i hvert fald grøde indenfor udviklingen af ægte trådløs opladning, altså opladning af vores mobile enheder helt uden ledning eller fysisk kontakt til en ladeplade.
I januar var det Xiaomi der fremviste deres bud på opladning gennem luften på flere meters afstand. Kort tid efter kom Motorola på banen med en demonstration af mobil-opladning på cirka en meters afstand.
Nu kommer et tredje kinesisk firma på banen med en lignende teknologi.
Forud for den kinesiske udgave af teknologimessen Mobile World Congress, har mobilproducenten Oppo fremvist en teaser, hvor deres rollable koncept-telefon (altså en telefon, hvor skærmen kan rulles ud til en lille tablet) oplader trådløst på cirka 10 centimeters afstand af en ladeplade.
Ifølge det kinesiske firma kan telefonen lade trådløst med op til 7,5W.
Som det ses i videoen nedenfor, skal telefonen dog holdes meget præcist, for at den lader.
Nu giver det næppe meget mening at oplade sin telefon trådløst, hvis man skal holden den indenfor 10 centimer af en ladeplade. Men teknologi har det jo med at blive forbedret over tid, så måske — vi gentager;   MÅSKE — er opladning gennem luften ved at blive til noget.
Bare batteriet ikke går i brand.
---

LINKS TIL LÆSEHESTE
---
Mangel på computerchips får Joe Biden til at gå i aktion
… Og det bliver måske kun værre da flere af chipproducenterne er ramt af akut vandmangel
---
SolarWinds-hack: Mindst 1.000 folk stod bag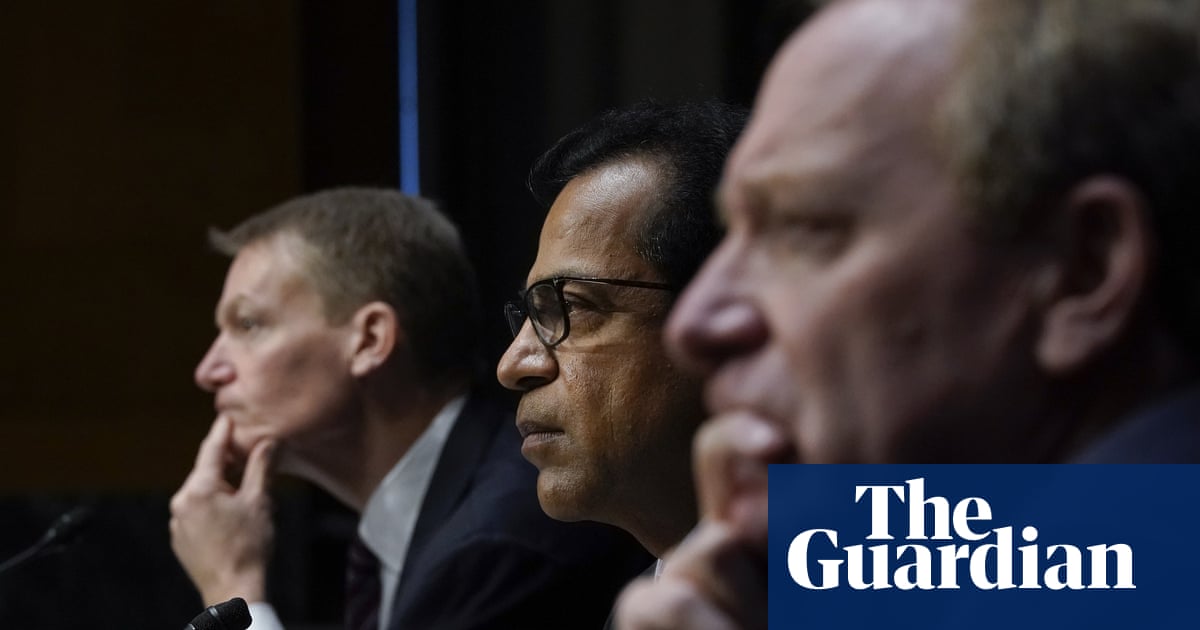 … Også NASA og de amerikanske flymyndigheder (FAA) blev forsøgt hacket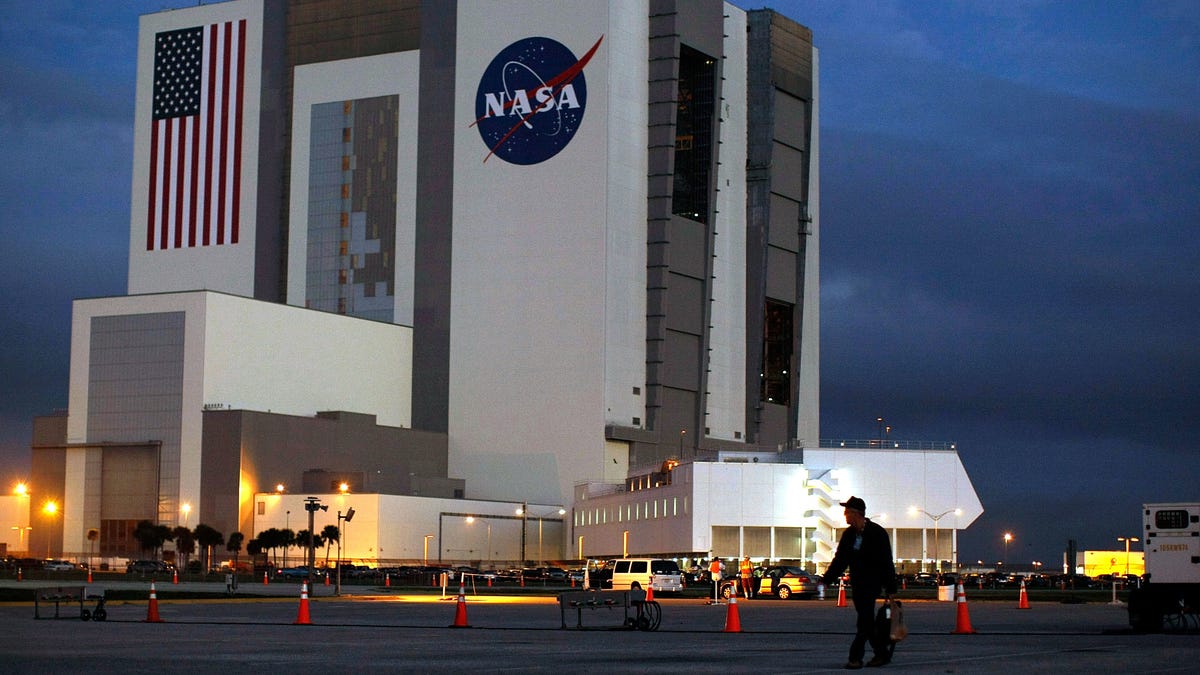 ---
Børneporno på Facebooks platforme: 20 millioner tilfælde i 2020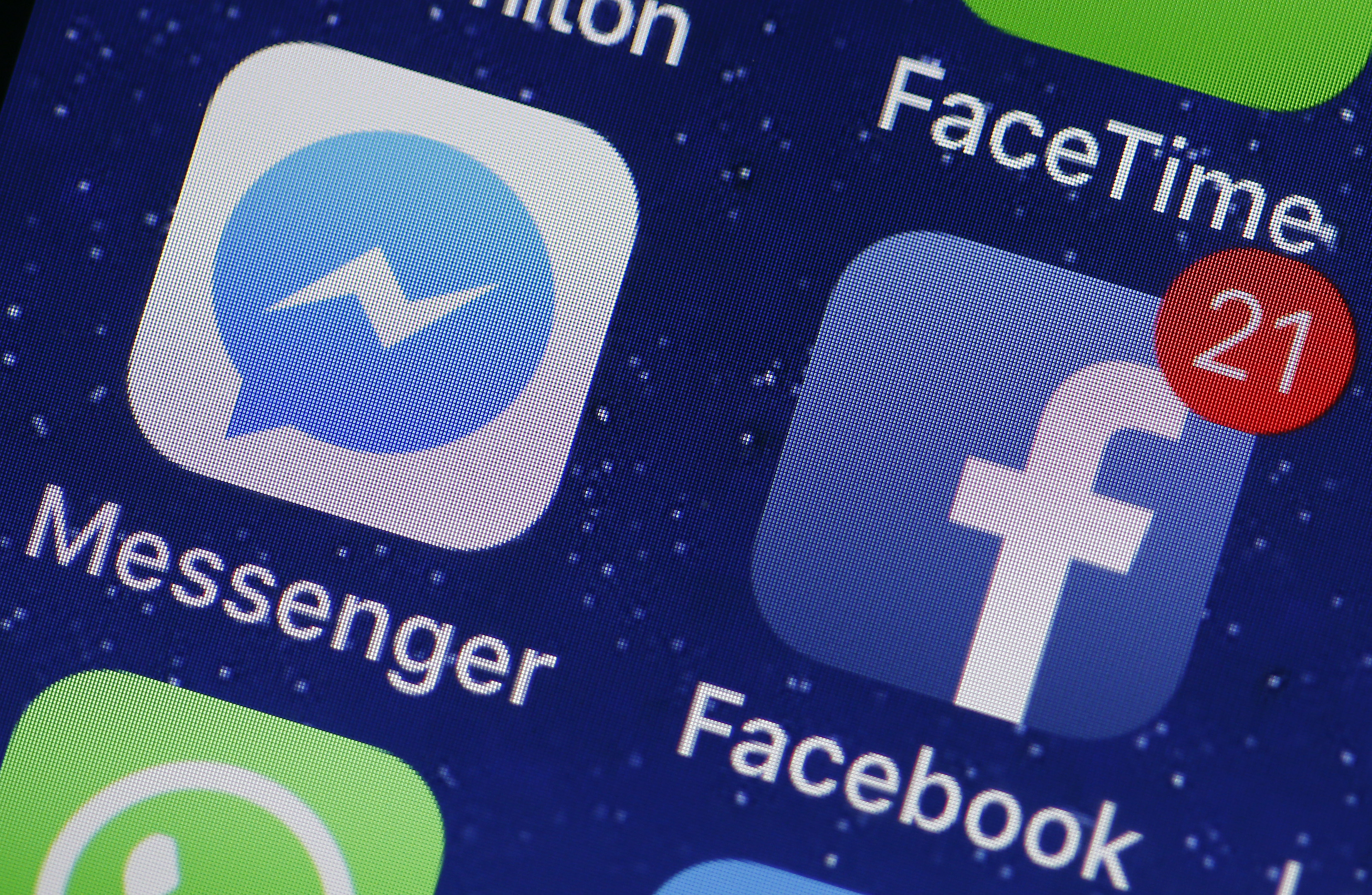 … Og de Corona-hjemsendte Facebook-moderatorer har gjort algoritmernes sortering dårligere
---
Ytringsfrihed, privatliv, ledelse og digitale rettigheder: Se listen over de bedste og værste techfirmaer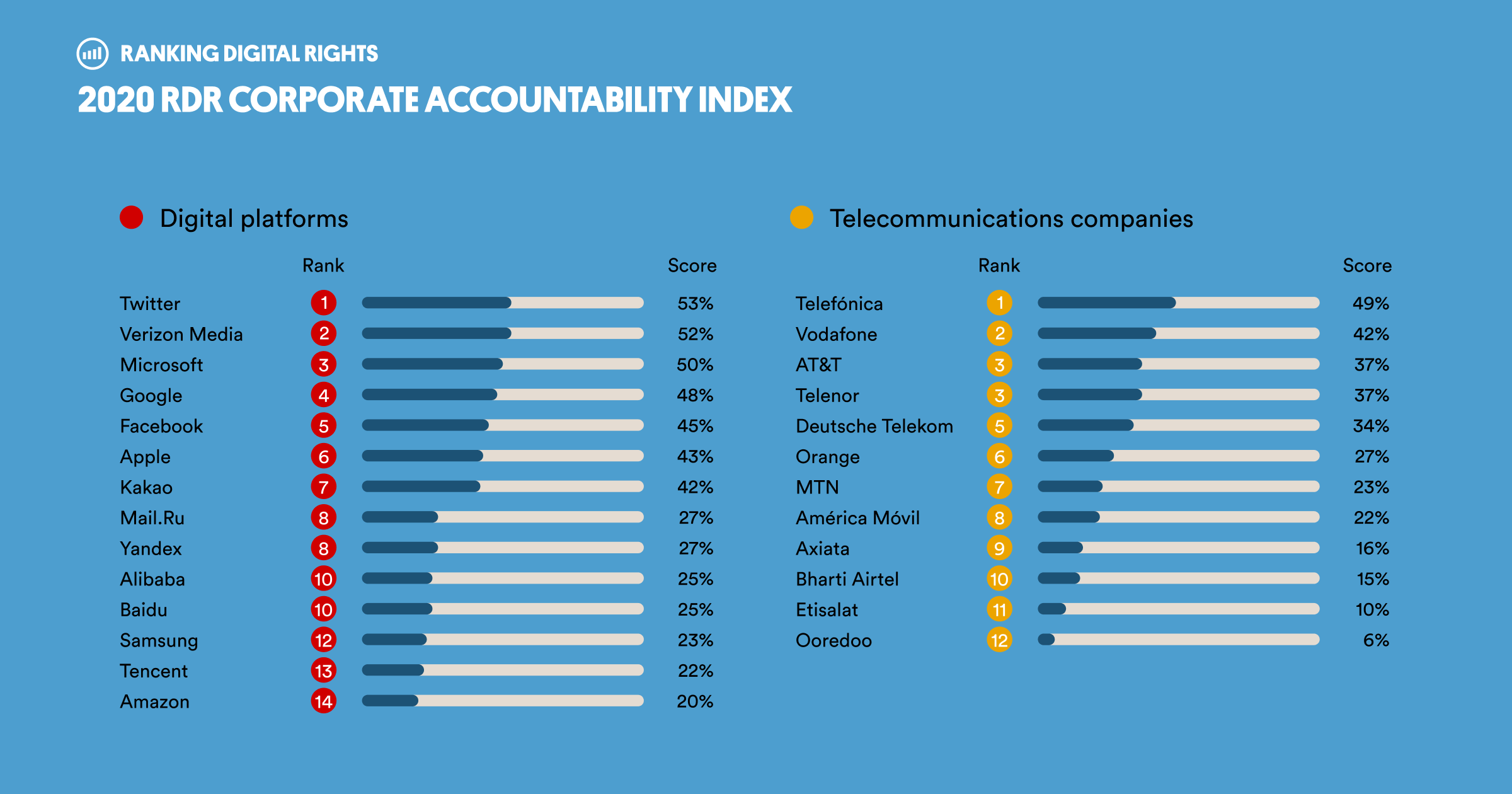 ---
Bitcoin-prisen er faldet: Men Bitcoin-investor MicroStrategy køber for 1 milliard dollar
Og... betalingsfirmaet Square snolder også bitcoin for 170 millioner dollar
---
NASA vil være med til at udvikle elektriske fly — også til kommerciel lufttransport
---
---