Tesla får konkurrence fra svensk/kinesisk elbil
Anmeldere er begejstrede for Polestar 2: Tæt på Model 3 i pris og performance.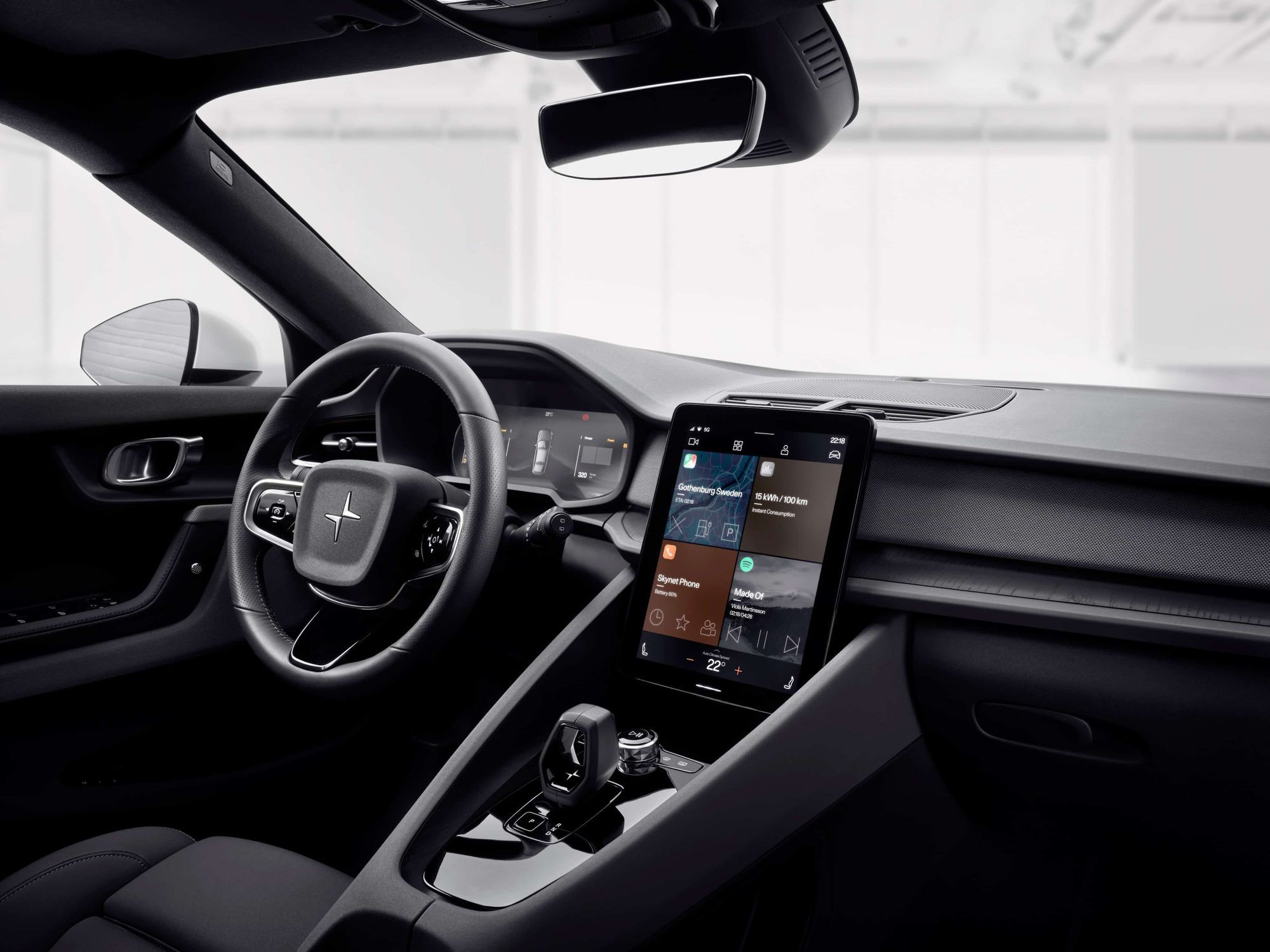 ---

1. Efter fire dage: Garmin ved at være oppe at køre igen efter cyberangreb
Efter at have været lagt ned i fire dage, er navigations- og fitnessur-producenten Garmin, så småt ved at være oppe at køre igen. Det oplyser firmaet i en pressemeddelelse.
Garmin har været ramt af et ransomware-angreb (som angiveligt har rod i Rusland), hvor ondsindede hackere har krypteret nogle af firmaets it-systemer og krævet en løsesum, for at give Garmin kontrollen tilbage.
Udfordringerne har langt fra været isoleret til folk med Garmin-ure, der tracker deres motion, og som derfor ikke har været i stand til at synkronisere deres fitnessdata.
Mange fly og piloter bruger Garmins systemer til at planlægge ruter og navigere i luftrummet. Disse langt mere kritiske systemer skulle ifølge Garmin også så småt være oppe at køre igen, og skulle i løbet af få dage være fuldt funktionsdygtige.
Nogle steder — blandt andet på flyskoler — har det betydet, at mindre fly, der benytter Garmins produkter, har måtte blive på jorden, fordi det ikke er lovligt at flyve med systemer, som ikke er opdaterede, rapporterer Wired.
Garmin oplyser ikke noget om, hvordan de har løst problemet — altså om de rent faktisk har betalt en løsesum, eller om de på anden vis har formået at tage kontrollen over systemerne tilbage.
Ingen brugerdata er ifølge Garmin gået tabt.
---

2. Google sender medarbejdere hjem indtil juli 2021
Mens hverdagen så småt er begyndt at normalisere sig i Danmark, så har Coronavirusen stadigvæk seriøst fat andre steder i verden.
Nu tager Google så konsekvensen af den store usikkerhed om, hvordan Covid-19 vil udvikle sig, og forlænger perioden hvor medarbejderne kan arbejde hjemme frem til juli 2021. Oprindeligt var det planen, at medarbejderne skulle returnere til kontoret på den anden side af nytår.
Ifølge Googles CEO, Sundar Pichai, skal forlængelsen blandt andet ses i lyset af, at mange Google-medarbejdere dermed får mulighed for at planlægge det næste år på alternativ vis.
Fx hvis de ønsker at bosætte sig et nyt sted, hvor der fx skal indgås et års lejekontrakt på en bolig, eller hvor børnene skal starte på en ny skole eller lignende.
Wall Street Journal skriver, at det vil påvirke op mod 200.000 Google-medarbejdere.
---

3. Intel fyrer topchef efter forsinkelse af ny processor
Vi skrev i sidste uge om Intels problemer med at levere den næste generation 7-nanometer computerchip til tiden, hvilket blandt andet fik aktien til at falde — og konkurrenternes aktier til at stige.
Forsinkelsen får nu direkte konsekvenser for den hovedansvarlige Chief Engineering Officer, Murthy Renduchintala, som nu forlader Intel med en fyreseddel i hånden.
Renduchintala har været nummer to i organisations-hierarkiet efter CEO Bob Swan.
Hardwareafdelingen, som Renduchintala har været ansvarlig for, vil i øvrigt nu blive splittet op i fem mindre enheder i et forsøg på at vende skuden.
Forsinkelser hos Intel er dog ikke noget nyt. Også den nuværende 10-nanometer chip var forsinket flere år i forhold til den planlagte lanceringsdato.
---

Endelig en direkte konkurrent til Tesla Model 3? Polestar 2 får rigtig fine anmeldelser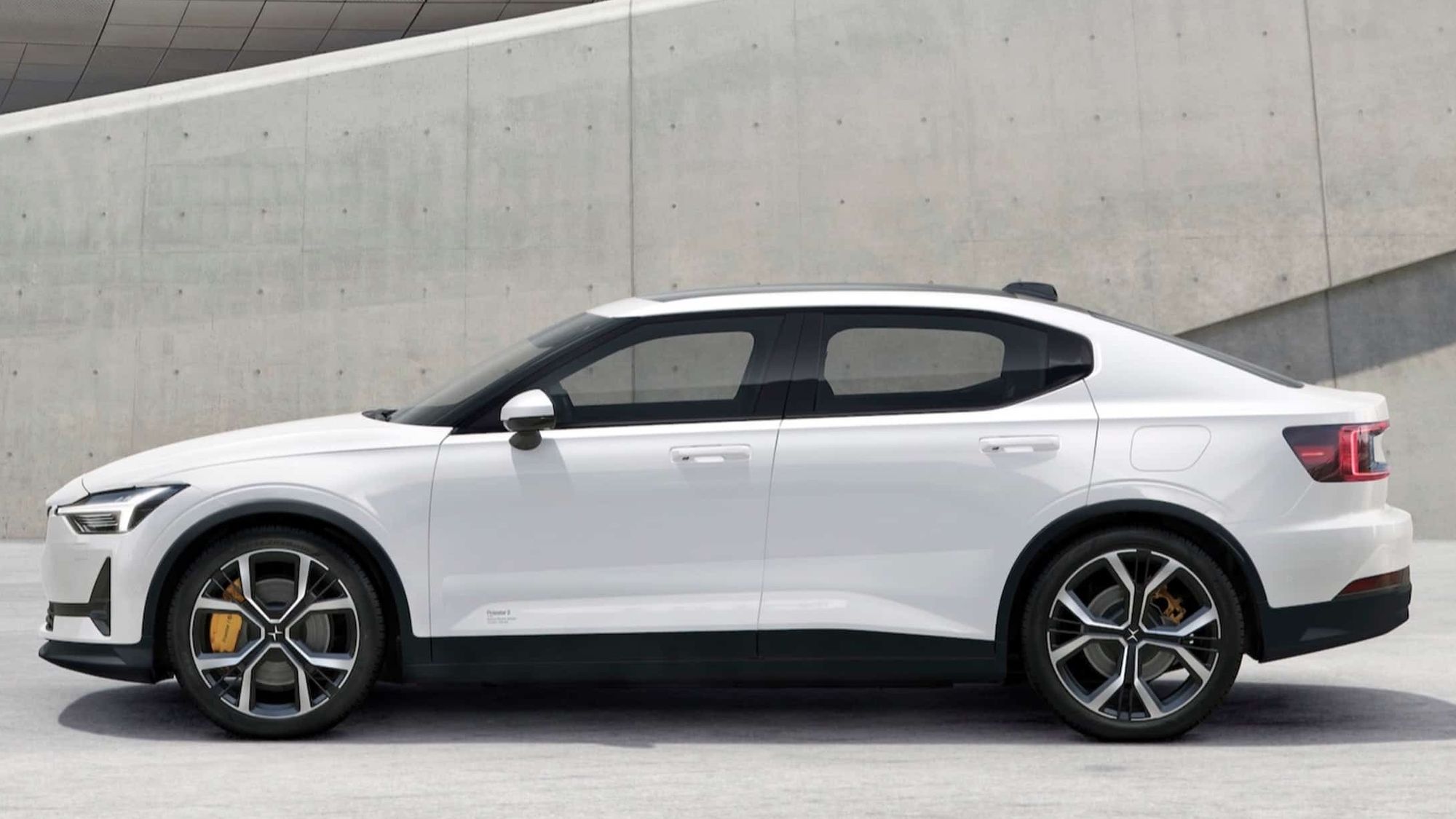 Jeg er begyndt at interessere mig en hel del for elbiler. De er ikke blot fremtidens personlige firhjulede transportmiddel, men er efterhånden også blevet til computere på hjul.
Selvom flere af de traditionelle bilfabrikanter langt om længe begynder at få fingeren ud, så er der ikke nogen af dem, der reelt er i nærheden af at producere en elbil, der kan konkurrere med Tesla — særligt ikke når det kommer til parametre som batterikapacitet, ladehastighed, topfart, acceleration og i særdeleshed brugeroplevelsen og infotainment-systemet.
I hvert fald ikke, hvis det skal være til en pris, der kan matche introprisen på en Model 3, som i øjeblikket er 370.000 kroner i Danmark.
Men nu begynder der måske endelig at ske noget.
Jeg har i hvert fald dyrket en del anmeldelser på YouTube af den nye Polestar 2 i den seneste uges tid.
Hvis mærket ikke siger dig noget, så er Polestar et brand i Volvo-familien, som fremover kun vil producere elbiler.
Polestar 2 er blevet markedsført som en direkte konkurrent til Teslas Model 3. Dens specifikationer ligger også ganske tæt på Model 3, og den får altså meget ros med på vejen.
Det gælder både dens køreegenskaber og dens design. Og så gælder det i særdeleshed det infotainment-system, som sidder i bilen, og som det bliver mere og mere tydeligt for mig, spiller en væsentlig rolle i en moderne bil.
Polestar har baseret sit system fuldstændig på Android Auto. Det betyder, at Google Assistenten er dybt integreret og kan bruges til at stemmestyre bilens funktioner.
Jeg har set flere anmeldere, der kalder Polestar 2's interface og brugerflade for det bedste, der findes derude lige nu — også bedre end Teslas, som ellers ofte bliver fremhævet, som det mest kompetente digitale bilsystem på markedet.
Hvis du er interesseret i at se et par af de videoer, der har fanget mit øje, så tjek disse to ud:
Den første er fra den britiske YouTube elbils-kanal Fully Charged Show, hvor værten Robert Llewellyn mener, at det er meget tæt på at være den bedste bil, han nogensinde har kørt.
Robert Llewellyn ejer i øvrigt selv en Tesla Model 3, som han er meget glad for. Og det er netop Model 3, han bruger hele sin anmeldelse på at sammenligne Polestar 2 med.
Den fuldt ud kinesisk producerede bil imponerer også på YouTube-kanalen Autogefühl, som bestyres af den tyske vært Thomas Majchrzak, der i sig selv er en ret sjov type.
For at opsummere tyskerens 46 minutter lange video(!), så mener Thomas Majchrzak, at der med Polestar 2 "endelig er en seriøs konkurrent til Tesla Model 3". Han mener ligeledes, at Polestar 2 har det bedste infotainment-system, der er på markedet netop nu.
Men skal du så have sådan en? I første omgang vides det ikke, hvornår (eller om) den kommer til Danmark. Men kigger man på priserne i Sverige, Norge og Storbritannien, så ligger den ganske tæt på Model 3 i Long Range-udgaven.
Robert Llewellyn — som desuden også har kørt tæt på 130.000 kilometer i en Model S — pointerer dog en markant forskel, som er værd at notere sig, hvis man har planer om at køre mange, lange ture i sin elbil. Nemlig, at der er intet ladenetværk, der kommer i nærheden af Teslas Supercharger-netværk.
Forskellen er, at du kan være sikker på, at finde en ladestander, hvor du kan lynlade en Tesla, mens du stadigvæk med alle andre elbiler ofte må nøjes med ladestandere, som er mindre effektive — og i tillæg ikke er lige så nemme at bruge (forskellige leverandører og forskellige måder at betale på).
Der er naturligvis også andre anmeldere, der mener, at Model 3 stadigvæk er bedre end Polestar 2.
Blandt andet fordi den svensk/kinesiske bil — med sin kampvægt på over 2,1 ton — vejer omtrent 300 kilo mere end Model 3, hvilket gør at den ikke er lige så agil at styre i sving, og samtidig gør at den bruger mere energi.
Nu skal man passe MEGET på med at konkludere noget som helst, ud fra YouTube-videoer. Men det er virkelig fedt, at der begynder at komme flere kompetente elbiler på markedet, som forhåbentlig kan være med til at gøre omstillingen fra benzin og diesel til el hurtigere — også selvom elbiler stadigvæk er (for) dyre.
Særligt godt er det at se, at den digitale brugeroplevelse og brugerfladerne bliver opprioriteret. For det er stadigvæk vildt, hvad der bliver sluppet løs af digitale skrammeloplevelser i maskiner til mange hundrede tusinde kroner.
Vi parkerer nyhedsbrevet for i dag med links til andre interessante nyheder nedenfor 👇.
---
LINKS TIL LÆSEHESTE
Googles tidligere reklamechef på vej med ny søgemaskine — uden reklamer
---
Rapport: Grøn energi i Europa udkonkurrerer fossile brændstoffer for første gang
---
Ny dobbeltskærm på vej? Microsofts første Android-telefon nærmer sig lancering
---
Audi tester to-vejs ladesystem i elbiler: Batteriet skal i særdeleshed bruges til at lagre solenergi
---
Techgigant-bosser skal udfrittes: Stor amerikansk monopol-høring starter i morgen
---