Apple træder på speederen
Ny iMac — og betalingspodcasts hvor Apple snupper 30%. Vi giver gårsdagens Apple-event en klassisk Techliv-overhaling med kommentar og analyse undervejs.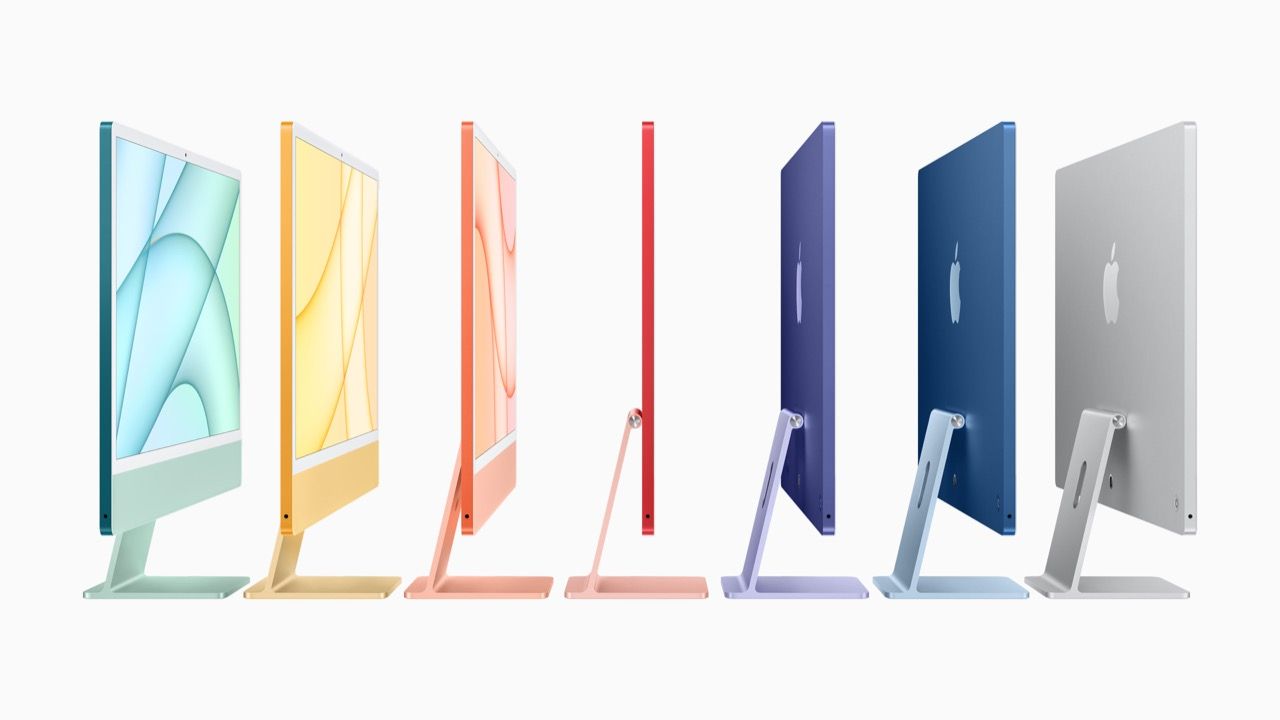 ---

Efter en lang vinter og et halvt forår, hvor vi i særdeleshed har haft fokus på de mange udfordringer, der præger vores tiltagende digitaliserede samfund, føles det næsten som et lille frirum at få lov til at blive præsenteret for nogle nye gadgets.
Apple afholdt i går aftes sin første event i 2021, der naturligvis i Corona-tidens ånd var optaget og produceret på forhånd. Det betyder helt uundgåeligt, at eventen føltes som en timelang infomercial. Og dog.
For der var op til flere ganske interessante nyheder, selvom det altid er svært at vurdere, hvilken forskel de nye produkter og services reelt spiller, når man ikke har haft chancen for at prøve dem.
Vi kigger i dag på to helt nye koncepter: AirTags og betalingspodcast. Samt to markante opdateringer: et nyt iMac-design (for første gang i næsten 9 år) og en ny iPad Pro, som begge gør brug af Apples egen-producerede M1-chip.
---
AirTags: Find dine ting, når de er blevet væk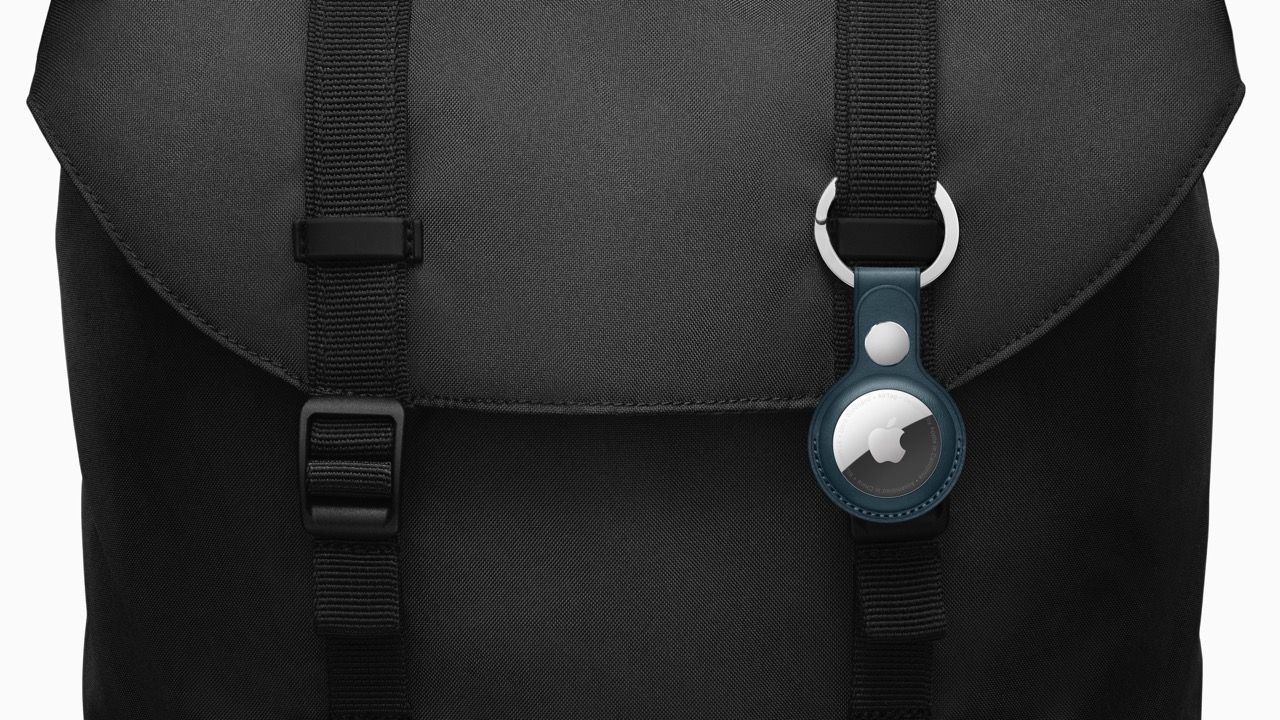 Vi starter i det små, hvor Apple lancerede de længe ventede AirTags.
Lige siden udgivelsen af iPhone 11 i september 2019 har der været snak om de små brikker, der skal gøre det lettere at finde ting, der er blevet væk.
Grunden til de mange spekulationer skyldes, at iPhone 11, som det første Apple-device, kom med en indbygget U1-chip, der kan detektere andre enheder med en præcision ned til ganske få centimeter via det såkaldte Ultra Wide Band radiosignal.
Samtidig har AirTags være refereret i Apples software i lang tid. Og nu kom de så endelig.
Konceptet er det såre simple, at du sætter en AirTag i dit nøglebundt, eller lægger den i din pung, dit brilleetui, din taske, din Christianiacykel eller hvad du nu gerne let vil kunne finde.
Når du så ikke kan finde fx dine nøgler, så åbner du Find-appen på din iPhone, som så viser dig præcist, hvor de befinder sig. Samtidig spiller AirTag'en en lyd ud af en lille indbygget højttaler.
I grove træk er det en kopi af det tilsvarende produkt Tile, og Tiles CEO har allerede været ude og kalde det unfair konkurrence.
AirTag er på sin vis en total overflødig dims. Men samtidig en klar vejviser mod fremtiden, hvor alle ting vil være forbundet og kortlagt.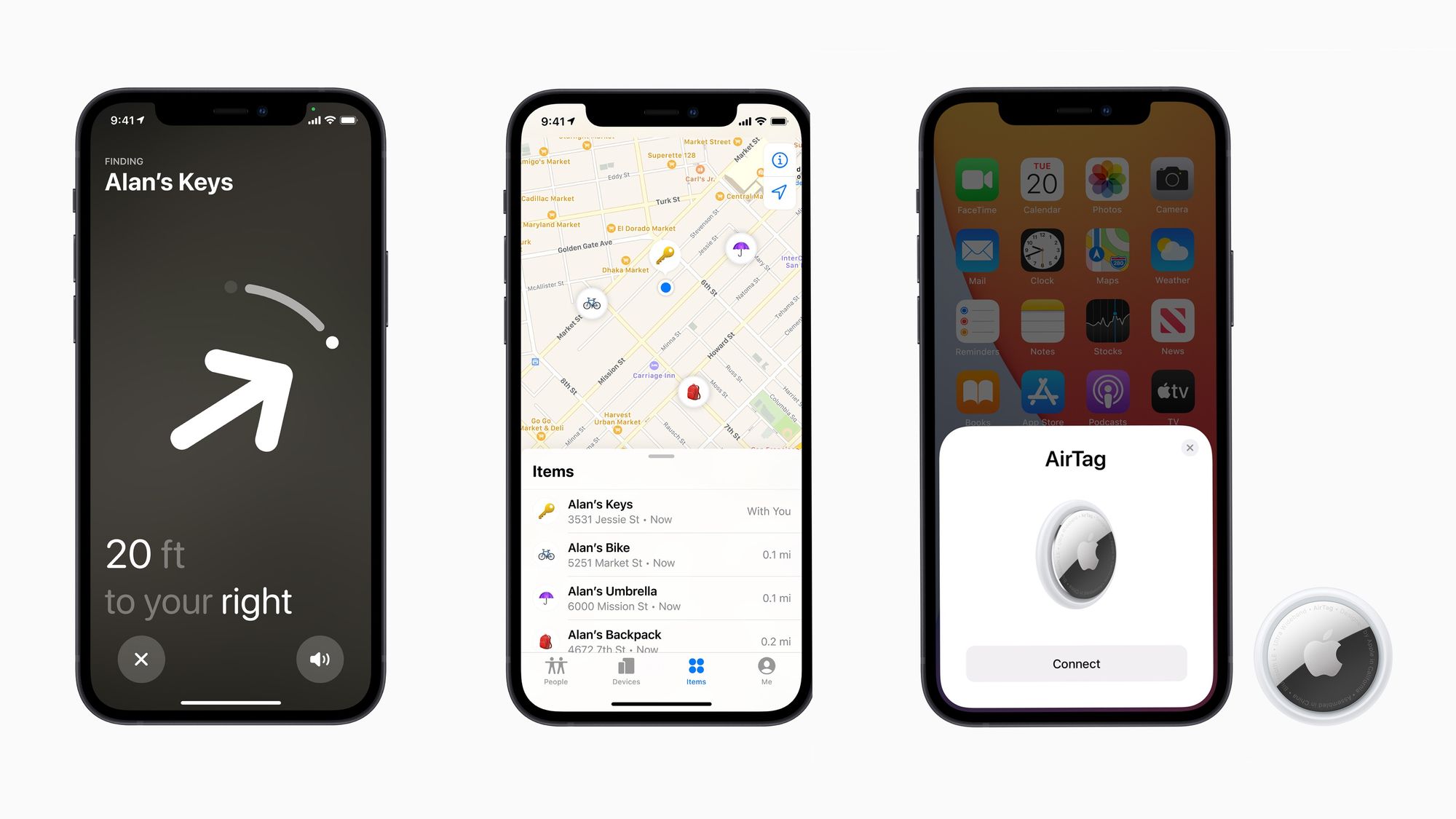 Hvis en AirTag er uden for rækkevidde af din telefon, vil den i stedet benytte Apples FindMy-netværk — hvilket vil sige omkring 1 milliard iPhones, Macs eller iPads — hvis dataforbindelse kan videresende informationer om, hvor din AirTag befinder sig.
Som vi nævnte i sidste uge, så kommer teknologien også med klare privatlivsudfordringer.
Det er nemt at forestille sig forældre lægge AirTags i deres børns tasker og jakker, eller jaloux ægtefolk gøre det samme (altså bare ikke i børnenes tasker).
Apple oplyser dog, at man kan indstille sin iPhone til at sende en notifikation, hvis den detekterer, at man tilsyneladende rejser rundt med en AirTag, man ikke selv har aktiveret. Om det er nok privatlivsforsikring, må tiden vise.
Dimsen koster 249 kroner og ligner et regulært julegavehit, som er kommet på hylderne 6 måneder for tidligt.
---
Apple Podcast: Nu med betaling til podcastere — og Apple
Et område, der ligger os nært her hos Techliv, er podcast.
Apple formaliserede som bekendt konceptet med en opdatering til iTunes i 2005, hvor det blev muligt for alle at få deres egen "radiostation" gjort tilgængelig i Apples software.
Siden er formatet eksploderet, mens Apple — af uransagelige årsager — har ladet stå til. Samtidig har deres værste konkurrenter på lydsiden, Spotify, på kort tid taget store markedsandele af podcastlytningen.
Men nu er tiden altså inde til, at Apple vil prøve at vinde noget af det tabte terræn tilbage.
Som den første podcast-app introducerer de nu muligheden for, at podcastere kan sælge abonnementer til deres podcast, direkte inden i Apple Podcast-appen.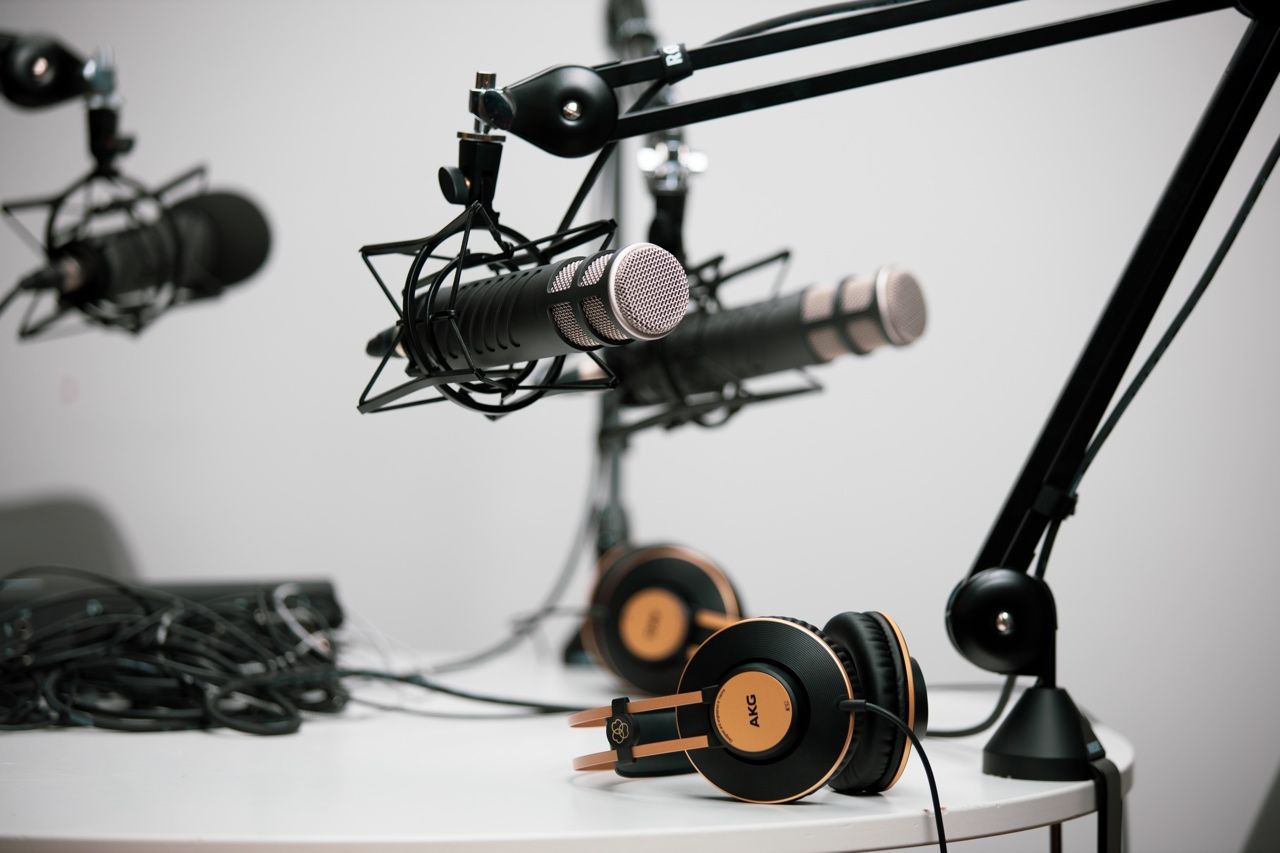 Anders skrev i januar en analyse 👆 af, hvad det kan få af betydning, og skrev blandt andet:
En anden mulighed er, at Apple simpelthen gør det muligt for alle podcasts at lave en in app-abonnementsmodel, hvor lytterne betaler for den enkelte podcast via Apple Podcast-appen, og Apple tager de sædvanlige 15% for at hjælpe.

Det vil sige, at man kan abonnere på en podcast på præcis samme måde, som man gør på en app som Todoist eller Carrot Weather (selvom det naturligvis stadig giver problemer for Android-folket — og dén nød har jeg ikke lige knækket).
Det er præcist det, Apple har gjort, dog med den undtagelse, at de tager 30 procent(!) af podcasternes indtægter for ulejligheden. (Dog bliver de 30 procent sat ned til 15, hvis en abonnent holder fast i sin betaling mere end et år.)
Det er efter min mening et alt, alt for voldsomt cut af indtægterne.
Som Anders pointerede, så er det også ekstremt kompliceret, at de ikke har lanceret en Apple Podcast-app til Android.
I det hele taget kommer denne løsning bare fire-fem år for sent — ikke mindst fordi mange brugere i mellemtiden har fundet en podcast-app, de bedre kan lide end Apple Podcast.
Som podcaster, der ønsker at bruge Apples betalingsløsning, er der altså en række kompromiser, som skal indgås.
Der er dog også klare fordele ved løsningen, som Anders skrev i januar:
Sådan et setup kunne være med til at gøre det nemmere for især mindre producenter at få lidt indtægter, fordi lytterne ikke nødvendigvis skal over i Patreon, Memberful eller 10er.dk for at støtte podcasten, men kan gøre det direkte i Apple Podcast, hvor de allerede har tilknyttet en konto og et betalingskort, og hvor mange i øvrigt også allerede lytter alle deres podcast. Det kan altså potentielt være smart for både producenter og (betalingsvillige) lyttere.
Og det er lige netop det, der er den klare fordel ved Apples løsning. Det kan næsten ikke være nemmere for brugeren, når alt, man skal gøre, er at trykke "køb", fordi brugerens kreditkort allerede er forbundet til Apple-kontoen.
Mit bedste bud er, at det for nogle podcastere bliver en succes — hvis de er villige til at låse sig inde i Apples podcastunivers, og forlade sig på at Android-brugere og folk der bruger PocketCasts, Overcast, PodcastAddict og andre apps, ikke kan lytte med. (Der er i hvert fald intet, der i skrivende stund indikerer, at det vil være tilfældet).
Men jeg tror ret sikkert, at vi her på Techliv holder fast i den model, vi allerede har lanceret.
---
Nydesignet iMac med 24-tommer skærm til en fornuftig pris
Det var dog den nye iMac, der i min verden var det mest interessante produkt, Apple lancerede i går.
Efter 8 1/2 år med præcis samme ydre design blev det endelig tid til en modernisering af Apples all-in-one stationære computer.
Med syv forskellige farver er den nye iMac en klar reference til det originale design, som blev lanceret i 1998, og som var det produkt, der kickstartede æraen efter Steve Jobs' tilbagevenden til Apple og chefdesigner Jony Ives strømlinede og friske design-sprog.

Inde under skallen har Apple placeret deres første egenproducerede Mac-chip, M1. Som vi allerede har set i firmaets MacBooks, har M1-chippen givet computerne markant øget ydeevne.
Computeren skulle ifølge Apple maksimalt larme 10 db, så den er altså meget støjsvag, selv hvis ventilationen går i gang.
Af andre nyheder, så har den nye iMac fået et True Tone-display, som man kender det fra iPhone og iPad, hvilket vil sige, at farverne på skærmen tilpasses efter lyset i rummet.
Derudover følger et opgraderet kamera, der burde gøre computeren langt mere velegnet til de famøse videomøder (og fordi de nuværende web-kameraer i Macs er decideret ringe).
Desuden kommer 2021-iMac'en med en magnetisk strømledning, og et opdateret tastatur, der blandt andet fås i en version med TouchID, så man kan låse sin computer op med fingeren.
Mestendels små, men ægte brugbare opdateringer.
Måske mest interessant fås den nye iMac i sin billigste variant til en startpris på 11.499 kroner. Det er bestemt en fornuftig pris på en computer, som vil være en stor opgradering for mange mennesker der (ligesom os) har computeren som deres vigtigste arbejdsredskab.
---
iPad Pro... nu med M1-chip og opgraderet skærm
Det sidste, vi lige hurtigt skal vende, er en ny udgave af iPad Pro, som kommer med to væsentlige opdateringer.
Først og fremmest, så er det den første iPad, der får smidt en M1 processor i sig. Indtil videre har iPads — både Pro og ikke Pro — kørt på en lettere tilrettet A-processor, der også sidder i iPhone (og som er udgangspunktet for M-chippen, for at gøre forvirringen total).
Det betyder, at iPad Pro, som allerede er en seriøs arbejdshest, nu har fået endnu flere kræfter, som i særdeleshed kan bruges af professionelle. Det vil sige folk, der i arbejdsmæssig sammenhæng har brug for heftig processering, som fx fotografer eller folk der arbejder med tegneprogrammer og tung 3D-grafik.
Derudover har den store af de to iPad Pro-modeller fået en ny mini-LED XDR-skærm (Extreme Dynamic Range), som skulle give mørkere sort og højere kontrast.
Som en lille (men måske brugbar) gimmick, kan kameraet på de nye iPads automatisk følge dine bevægelser under et videoopkald — i stil med Facebooks smart display, Portal. Om denne funktion, som Apple kalder Center Stage, overhovedet giver mening, er dog fuldstændig uklart, før nogen har haft chancen for at teste det.
Nyhederne i de opgraderede iPad Pro er dog næppe noget, der gør en stor forskel for de mange folk, der blot bruger deres iPad til at se billeder, Netflix og surfe på nettet.
Men det er bemærkelsesværdigt, at så at sige intet andet firma reelt er i konkurrence med Apples tablet, og at Apple samtidig bliver ved med at træde på speederen og fyre op for kedlerne for, hvad der er muligt med deres touchfølsomme computer.
---
Vi følger op i ugens Techliv podcast, hvor jeg blandt andet glæder mig til at høre, hvad Anders (der jo kun elsker sort) synes om de nye farverige computere — og hvad han mener om den nye podcast-betaling og Apples 30 procent cut, nu hvor løsningen er blevet til virkelighed.
Desuden kommer vi til at vende en ny remote til den opgraderede Apple TV-boks; en fjernbetjening der muligvis har været det mest udskældte produkt, Apple nogen sinde har lavet.
---

LINKS TIL LÆSEHESTE
Amazons crazy håndbetaling rulles ud i WholeFoods supermarkeder
---
Salget af elektriske og plug-in hybridbiler i Danmark tæt på 25 procent i årets første tre måneder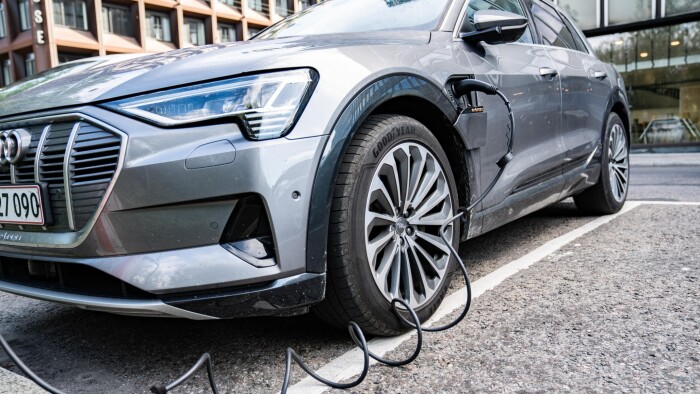 ---
Microsofts køb af Discord ser ud til at være gået i vasken
---