Fremtidens datacenter kan ende på havbunden
Microsoft pilotprojekt viser at undersøiske datacentre er mere stabile og kan give god klima-mening.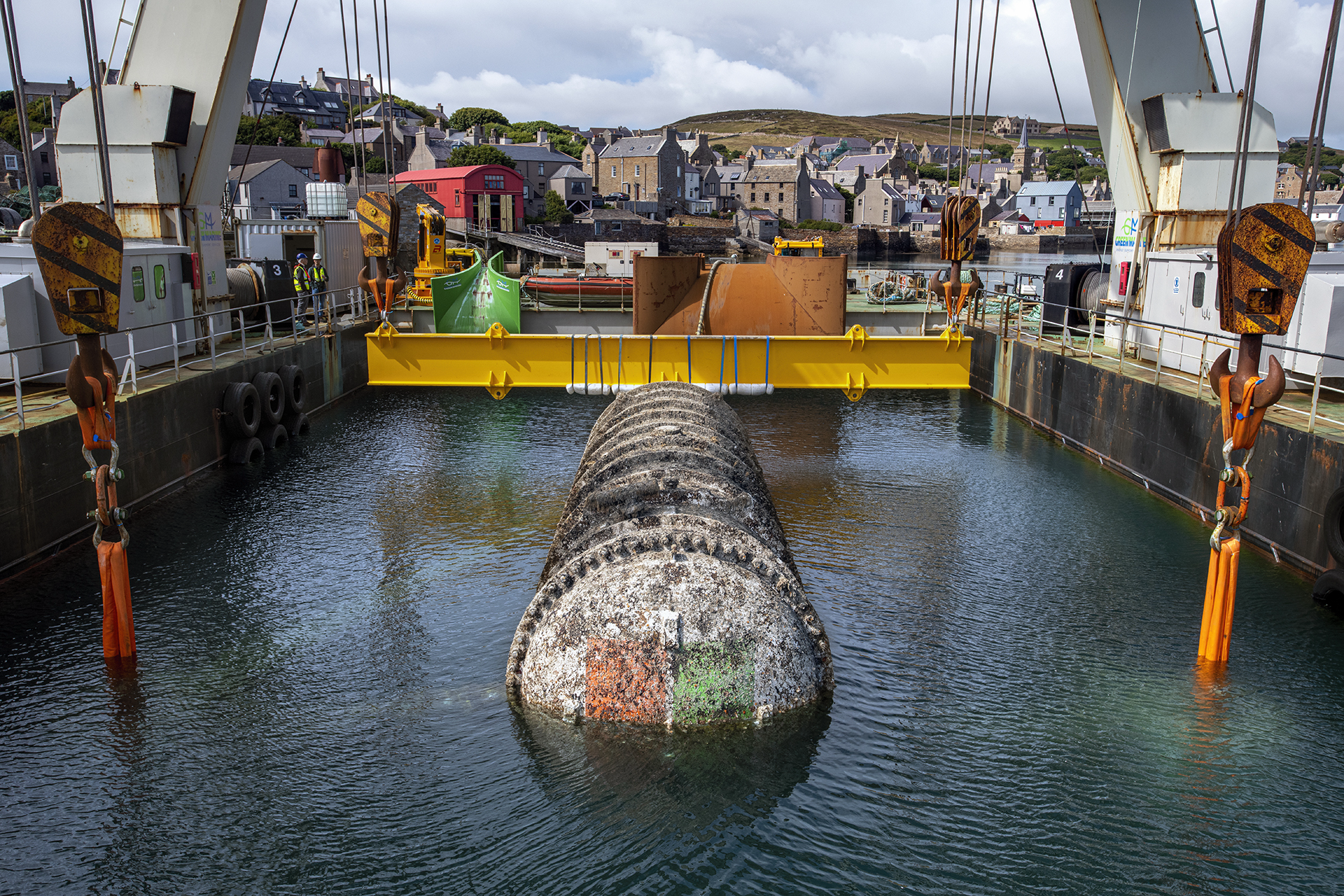 ---

1. Microsoft: Datacentre gemt på havbunden er en succes
Mens danske marker er blevet mere og mere populære som underlag for gigantiske datacentre, så kan det i fremtiden være havet, der skal huse flere og flere af vores data.
Microsoft har netop afsluttet et to-årigt pilotprojekt, de kalder for Project Natick, som viser, at der er grobund for at sænke datacentre ned under havet i lufttætte containere.
Faktisk visere forsøget, at undersøiske datacentre har nogle ganske klare fordele, både logistisk, miljømæssigt og økonomisk.
En af fordelene er, at datacentre kan placeres markant tættere på slutbrugeren, da mere den halvdelen af verdens befolkning, ifølge Microsoft, bor under 200 kilometer fra en kyst. Dermed kan der overføres data på kortere tid, hvilket ikke mindst er relevant i en tid, hvor edge-computing vinder frem.
Samtidig løser man delvist udfordringerne med at nedkøle serverne, da der som bekendt ikke er ret varmt under vandet.
Måske mere overraskende er det, at Microsoft har oplevet at fejlraten på serverne, der var nedsunket, blot er 1/8 af serverne i et datacenter på land.
Microsoft skal nu undersøge nærmere hvorfor. Men hypotesen er, at det kvælstofsmiljø der er i de nedsunkne datacentre, tærer mindre på komponenterne end ilten i et normalt center gør.
Samtidig vurderes det, at når der ikke opholder sig mennesker i rummet, der fx udskifter defekte servere, så undgår man bump og rystelser, som også påvirker servernes stabilitet.
Den umiddelbare vurdering af forsøget er, at det er lige så rentabelt som mere normale datacentre, på trods af at man ikke kan udskifte servere under vand. Microsofts William Chappell, som har den højpandede titel af vice president of mission systems for Azure, kalder det en drøm at lære at designe datacentre, som er så pålidelige at de ikke har brug for menneskelig indblanding for at køre.
Selvom der blot er tale om et pilotprojekt, så forestiller Microsoft sig allerede en fremtid, hvor man kan placere undersøiske datacentre sammen med vind og havmølle-farme på havet, som så kan bruge farmens vind og vandenergi, som energikilde.
Det lyder jo alt sammen interessant, men husk lige på, at der foreløbig blot er tale om et forsøg.
---
2. Oracle og TikTok: Et match made in China
Efter Microsoft søndag meldte ud, at de er blevet droppet som køber af TikTok, stod det klart at moderselskabet ByteDance har valgt Oracle som det firma, der skal sikre at TikTok fortsat kan operere i USA.
I går bekræftede Oracle så i en 45 ord lang pressemeddelelse, at de er en del af den aftale, som nu ligger på den amerikanske finansministers bord. Ministeriet skal nu kigge på detaljerne og vurdere, om de kan anbefale præsident Trump at acceptere aftalen.
I modsætning til Microsoft, som havde planer om at købe TikToks amerikanske aktiver, så får Oracle — som vi kort nævnte i går — status af at være Trusted Tech Partner.
Oracle vil angiveligt kun erhverve en mindre ejerandel af TikTok, som altså stadig vil være på ByteDances hænder. Med andre ord er der ikke tale om et salg, som jo ellers er det, Donald Trump har prædiket som den eneste løsning han vil acceptere.
Ifølge Reuters' seks unavngivne kilder med kendskab til forhandlingerne, er der tre ting der skal overbevise Tump om, at denne løsning kan fare, uagtet at det er en risikabel strategi.
Først og fremmest henviser kilderne til en aftale, som de amerikanske myndigheder har accepteret for to år siden, som de mener danner præcedens. Her købte firmaet China Oceanwide det amerikanske forsikringsfirma Genworth Financial, med den klausul at et amerikansk tredjeparts-firma skulle administrere de amerikanske brugeres data.
Dernæst lover ByteDance, at de vil skabe 25.000 jobs ved at rykke en del af deres hovedkvarter til USA.
Sidst, men måske ikke mindst, så håber Oracle og ByteDance, at Oracle-stifter Larry Ellisons moralske og økonomiske støtte til Donald Trump vil få præsidenten til at se med mildere øjne på det faktum, at der ikke er tale om et salg.
Aftalen betyder nemlig, at TikTok ikke sælger sin meget omtalte super-algoritme, hvilket meget muligt ville have fået de kinesiske myndigheder til at blokere for handlen, men som omvendt er det Trump har ønsket skulle ske.
Det mest slående er dog, at den model som ByteDance og Oracle er gået efter, til forveksling ligner den aftale, som amerikanske fimaer er nødt til at indgå, når de laver business i Kina.
Det gælder fx både Amazon og Microsofts cloudtjenester, AWS og Azure, og Apples iCloud, som på samme måde er underlagt et samarbejde med en kinesisk partner, for at de kan få lov til at operere i Riget i midten.
Hvorvidt Trump accepterer, at den kinesiske model kan bruges, og at Oracle og ByteDance dermed kan indgå en bindende aftale, bliver vi nok klogere på senest den 20. september, hvor TikTok efter planen bliver forbudt, hvis en løsning ikke er på plads.
---
3. Google klar med ambitiøs klimaplan: Ingen sorte energikilder i 2030
Mens både Microsoft og Apple og tildels Amazon, har lanceret ambitiøse planer for at nedbringe deres klimaaftryk og ultimativt blive CO2-neutrale, så har de to andre techgiganter Google og Facebook været mere uklare i deres udmeldinger for fremtiden.
Men nu sker der endelig noget.
Google fremlagde i går en ny plan, der skal sikre at firmaet i 2030 kører hele deres virke på vedvarende energi.
Der er altså ikke blot tale om at klimakompensere sorte energikilder, eller producere en tilsvarende mængde grøn strøm, som Google tidligere har gjort. De vil altså sige helt farvel til at bruge nogle former for sort energi.
Hvordan det rent praktisk skal løbe af stablen, nu når firmaet fx også udvikler hardware, der ofte produceres af trejdepartsfirmaer i Asien, er uklart.
Googles, CEO, Sundar Pichai, ved da også godt, at det er en massiv udfordring:
"Dette er vores hidtil største moonshot indenfor bæredygtighed, som praktisk og teknisk er enormt komplekst. Vi er den første store virksomhed, som har sat sig dette mål, og vi sigter mod at være de første til at opnå det," siger Pichai.
Google oplyser samtidig, at de nu har klimakompenseret al den CO2, firmaet har udledt siden sin start i 1998.
Facebook forsøger også at lege med på klimadagsordenen, dog uden at være lige så ambitiøse som flere af vennerne i techgigant-klubben.
Zuckerbergs SoMe-imperium ønsker også at nedbringe sit sorteste klimaaftryk, ved allerede fra i år at kompensere eller købe vedvarende energi, der kan udligne firmaets direkte CO2-udledning globalt. Til sammenligning har Google matchet sit sorte energiforbrug alene ved produktion af vedvarende energi siden 2017.
I 2030 er Facebooks ambition, at firmaet også skal være CO2-neutralt, når de medregner forsyningskæden, medarbejdernes transport til og fra arbejde, samt forretningsrejser. Men det kan altså stadig ske ved 'blot' at klimakompensere.
---

LINKS TIL LÆSEHESTE
Miljøsvin bliver elektrisk: Ny Hummer kan bevæge sig sidelæns som en krabbe
---
T-formet telefon 😳: LG klar med den eksperimentelle foldemobil, Wing
---
Endnu en TikTok-konkurrent: YouTube lancerer Shorts — I første omgang i Inden, hvor TikTok er forbudt
---
Facebook går til kamp mod det irske datatilsyn: Vil have lov til at overføre europæiske data til USA
---
Googles 5G Pixel-telefoner lanceres i slutningen af måneden… sammen med ny Chromecast
---
Liv i rummet? 😱 Arh, det er nok lidt forhastet at konkludere, men der er i hvert fald et miljø, der kan rumme det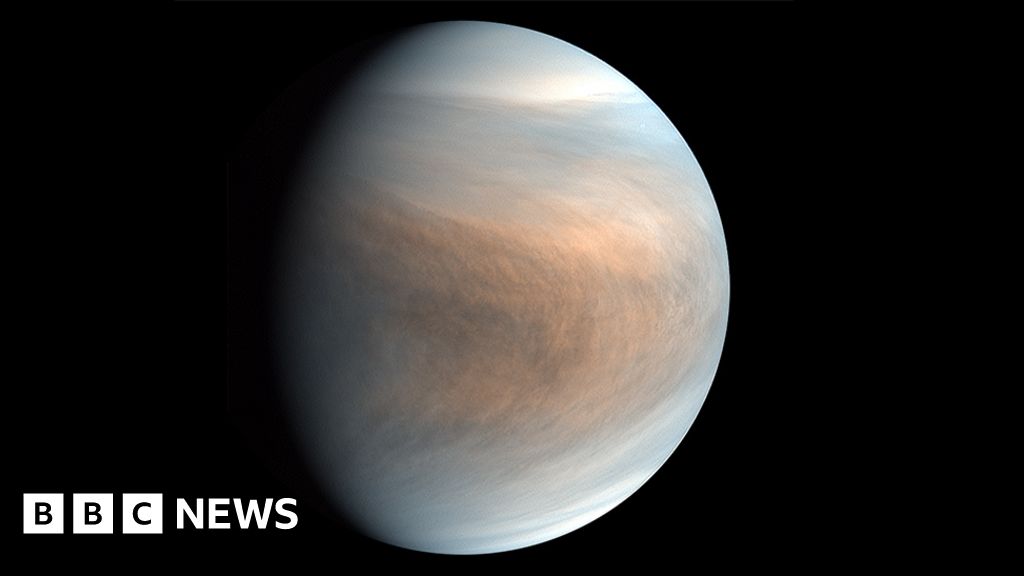 ---