Snap rundgang i techland
Vi skruer ned for Zuckerberg og op for de små nyheder.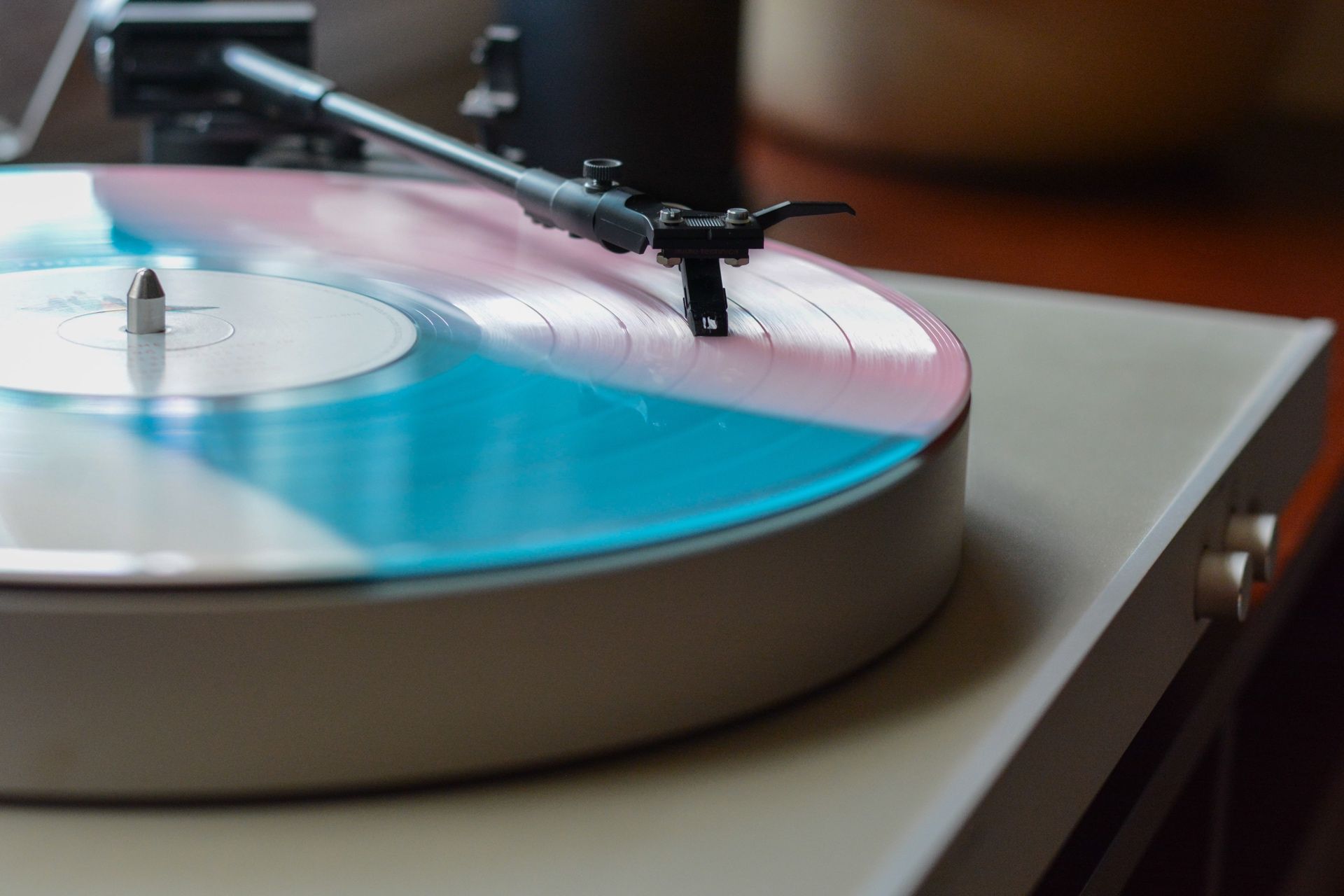 ---

1. Apple på vej med samlet abonnements-pakke
Mediet 9to5Mac har igen gravet lystigt løs i koden til iPhone-styresystemet iOS.
Denne gang har de i den nyeste betaudgave iOS 13.5.5 fundet referencer i filerne, der refererer til et "bundle offer".
Hvad pakken præcist dækker over, fremgår ikke. Men det har længe været rapporteret, at Apple arbejder på et samlet abonnement for Apple Music, Apple TV+ og Apple News+, og måske endda Apple Arcade (spil) og lagerplads i iCloud.
Vi bliver muligvis meget klogere på denne sag om to ugers tid, når Apples årlige udviklerkonference, WWDC, bliver skudt i gang mandag d. 22 juni. Dette år naturligvis som en virtuel event.
---

2. Næste års Gadget-mekka forventer besøgende gæster
Den enorme gadget-messe CES var den foreløbigt sidste i 2020, der nåede at blive afholdt som normalt med besøgende gæster.
Messen, som afvikles hvert år i januar i Las Vegas, tiltrækker typisk omkring 175.000 tusinde besøgende gæster.
Selvom flere spekulerer i, at CES i 2020 kan have været en af de store smittespredere af Coronavirus, så får det ikke arrangørerne til at helme.
CES har netop meldt ud, at man satser på, at messen bliver afholdt i 2021 på vanlig vis med udstillere, indkøbere, journalister og andre gæster fysisk tilstede.
Dog har de lavet en punktliste med tiltag, som bedre rengøring, bredere gange og mere plads mellem stolene, der skal gøre CES til en mere sikker fornøjelse.
Nu er januar stadigvæk et stykke ude i fremtiden, men det er meget nemt at forestille sig, at mange af de normale gæster ikke har planer om at flyve til The Entertainment Capital of the World i januar 2021.
---

3. SpaceX går fra succes til succes
Hvis der er en ting, som 2020 har lært os, så er det, at verden kan ændre sig markant på nærmest et splitsekund.
Det er ganske få uger siden, at Elon Musk rodede sig ud i en stribe af håbløse tweets, der fik mange til at tro, at manden var ved at miste forstanden.
Men nu har mordet på George Floyd, Donald Trumps tweets og Facebook-opslag, Zuckerbergs mangel på reaktion og demonstrationerne over hele USA, fået de fleste til at glemme Elon.
Så Musk sidder nok og hygger sig meget godt i disse dage, hvor hans rumfirma SpaceX vader fra den ene succes til den anden.
I weekenden lykkedes det som bekendt SpaceX at sende mennesker op til Den Internationale Rumstation, som det første private rumfirma.
Natten til torsdag lykkedes det så SpaceX — ligeledes som de første — at lande den samme raket på Jorden for femte gang.
Genbrugsraketten blev i øvrigt brugt til at sende 60 nye Starlink-satelliter i omløb.
Satellitterne skal, som tidligere nævnt her på Techliv, i overvejende grad bruges til at levere hurtigt internet til områder, hvor det ellers ikke er muligt at få ordentlige hastigheder.
---

4. Du er ikke privat i inkognito: Google sagsøgt for fem milliarder dollar
Hvis du er en af dem, der bruger den såkaldte 'inkognitotilstand' i Chrome-browseren, så er det nok værd at læse med her.
Google bliver nemlig nu sagsøgt for minium fem milliarder dollar ved retten i San Jose, Californien, for at indsamle data fra brugere, der tror de surfer hemmeligt, når de har slået Inkognitotilstanden til.
For selvom de websider, du surfer på, ikke bliver gemt i browserens historik, så kan både hjemmesideejeren og Google indsamle data om dine besøg.
For Googles vedkommende gælder det blandt andet indsamling af data via Google Analytics eller firmaets reklame-platform Google Ad Manager. Det mener sagsøgerne ikke er tydeligt for brugeren.
Google afviser dog på forhånd, at de har gjort noget galt. En talsmand fra Google, Jose Castaneda, afviser (naturligvis) anklagen:
"Hver gang du åbner en ny inkognito-fane, angiver vi tydeligt, at websteder muligvis indsamler oplysninger om din browsingaktivitet," siger han til Reuters.
Om retten i San Jose er enige med Google i, at det er tydeligt nok for brugerne, må tiden vise.
I mellemtiden vil vi her på Techliv på det kraftigste anbefale, at du bruger en VPN (som du har betalt for), hvis du ønsker at surfe ægte privat.
---

5. Corona-telefon: Huawei klar med mobil med indbygget termometer
Nye Huawei-telefoner er blevet fuldstændig ligegyldige i Danmark, som følge af det amerikanske forbud mod at Googles Android-styrsystem må installeres på dem.
Men vi må alligevel lige nævne en ny mobil fra det kinesiske firma, fordi den i den grad repræsenterer den Corona-tid, vi lever i.
Huaweis Honor Play 4 Pro kommer nemlig som den mest naturlige ting i verden med et indbygget termometer i form af en infrarød sensor, der ifølge specifikationerne kan måle mellem -20 og 100 grader celsius.
Men hey, hvis telefonen rent faktisk måler korrekt, så er det sådan set meget smart, at man altid lige kan tjekke om man selv —eller nogen man kender(!) — har feber.
---

6. Zoom: Ingen end-to-end kryptering til gratis brugere
Som vi kort nævnte i sidste uge, så har Zoom nu offentligt meldt ud, at de har planer om at levere ægte end-to-end kryptering til de betalende kunder.
Brugere der kører gratis må til gengæld stadig acceptere, at deres kommunikation kan kigges efter i sømmene af Zoom — og potentielt FBI, som Zoom ønsker at samarbejde med.
Ifølge firmaet, så er skillelinjen ikke trukket for at få folk til at betale, men for at begrænse hvordan platformen bliver brugt til blandt andet deling af børneporno.
En talsperson fra Zoom skriver:
"Zooms end-to-end krypteringsplan balancerer brugernes privatliv og sikkerheden for sårbare grupper, herunder børn og potentielle ofre for hadforbrydelser."
"Vi planlægger at give end-to-end-kryptering til brugere, hvis identitet vi kan verificere, og på den måde begrænse at disse sårbare grupper bliver gjort fortræd. Gratis brugere tilmelder sig med en e-mail-adresse, som ikke giver tilstrækkelig information til at vi bekræfte identiteten," lyder det fra Zoom.
Om logikken holder, er der nok delte meninger om. Men Zoom forholder sig i hvert fald til et ægte problem for firmaets platform, som nogle ligefrem har kaldt "the Netflix of child pornography".
Og her kan det måske nok være, at folk ikke har lyst til at tilmelde sig med deres kreditkort, hvis de har slette hensigter med at bruge videoplatformen.
---

LINKS TIL LÆSEHESTE (mest om Zuckerberg)
Alt der blev sagt: Læs en fuld udskrift af Mark Zuckerbergs møde med sine medarbejdere
---
Tidlige Facebook-ansatte kritiserer Zuckerberg i åbent brev: Faktatjek er ikke censur
Også borgerrettighedsgrupper kritiserer Mark Zuckerberg: Han forstår grundlæggende ikke problematikken.
---
Snapchat stopper promovering af Trumps konto: Vil ikke forstærke stemmer der opildner til racistisk vold
---
Efter tidligere CEOs opråb: Reddit-brugere kræver handling mod racisme
---
Signal downloades som aldrig før: Den måske mest sikre besked-app, når top 10 i den amerikanske App Store (formentlig fordi den bruges af demonstranter)
---