Episk angreb på Apple: Spilfirma tvinger domstolene til at vurdere 30 procent "App Store skat"
Sagsanlægget er kulminationen på flere måneders tiltagende kritik, der kan presse Apple til at sætte procentsatsen ned.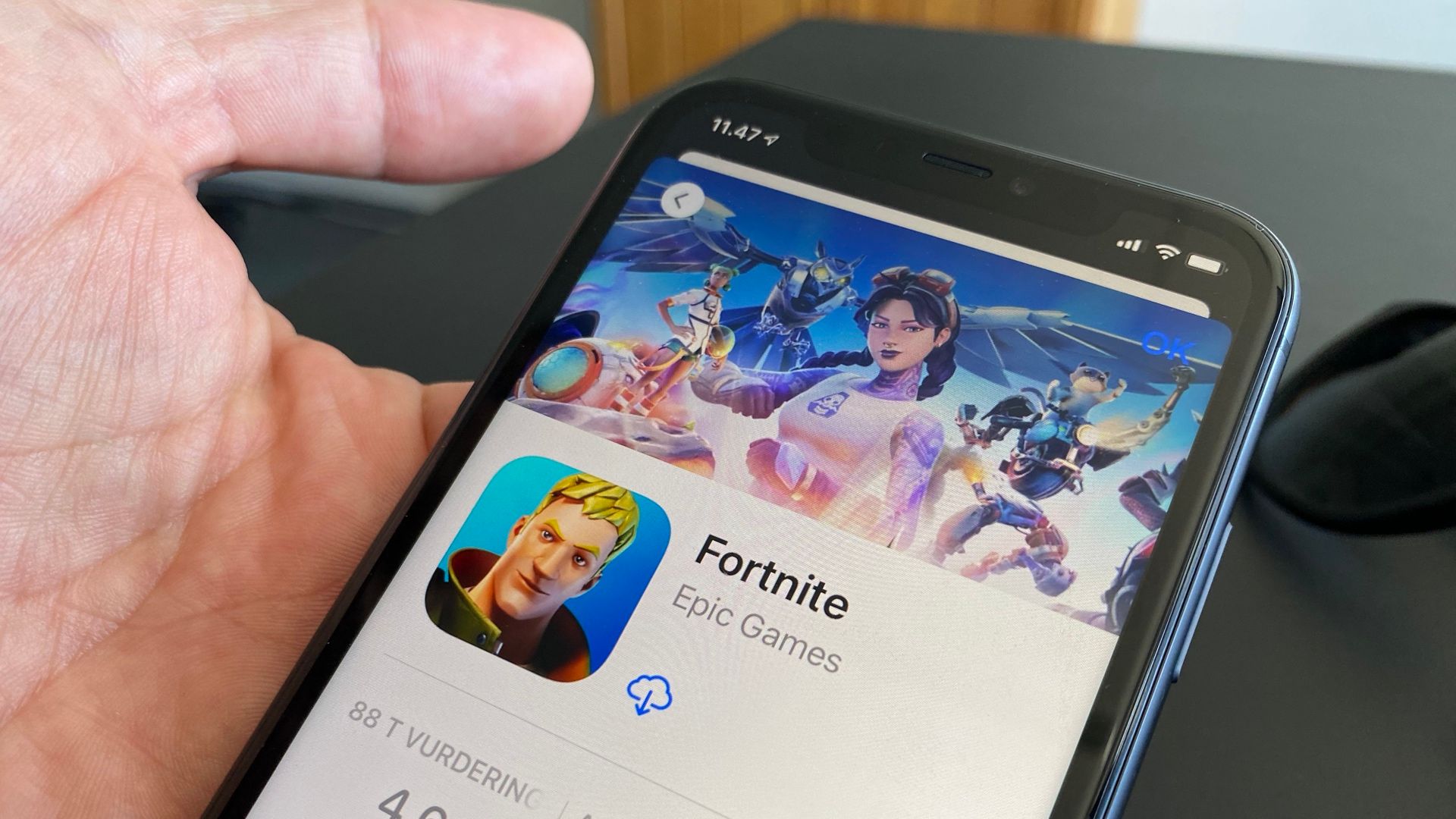 I går satte spilfirmaet Epic Games et voldsomt angreb ind på Apple (og faktisk også Google, men det kommer vi til senere.)
Epic introducerede en betalingsmetode inde i det ultrapopulære spil Fortnite, der gav brugerne mulighed for at foretage køb inde i appen - udenom Apples betalingssystem.
Mere præcist gav de blandt andet brugerne mulighed for at købe såkaldte V-bucks på to forskellige måder: Gennem Apple til 10 dollar, eller udenom Apple til 8 dollar — altså en 20 procents besparelse.
Dette er i klar strid med reglerne for App Store, og Apple reagerede fuldstændig som forventet: Fortnite blev straks sparket ud af butikken.
Men skulle nogen have været i tvivl om, at det bare var en fejl eller en form for drilleri fra Epics side, så tro om igen.
Epic stod nemlig klar med et sagsanlæg mod Apple.
Og for at det ikke skulle være nok, havde spilkæmpen forberedt en video, hvor de parodierer Apples legendariske 1984-reklamevideo med titlen Nineteen Eighty-Fortnite.
Her bliver Apple udråbt til at være det monopol og den ensretter, som Apple selv gjorde oprør mod for mere end 35 år siden (hvor IBM var det "onde" firma).
Med patos skruet op til maksimum slutter Epic videoen af med et: Join the fight to stop 2020 from becoming "1984" efterfulgt af hashtagget #FreeFortnite.
Sagen skal køre ved en føderal domstol
Sagsanlægget, som Epic vil føre ved en føderal domstol, er adresseret direkte på, at Apple er et monopol. Efter kort at have skitseret "1984"-videoen, indledes anklagen fra Epic blandt andet med denne sætning:
"Spol frem til 2020, og Apple er blevet det, som de engang rasede imod: den fjende, der forsøger at kontrollere markeder, blokere konkurrence og kvæle innovation. Apple er større, mere magtfuld, mere rodfæstet og mere skadelig end tidligere monopolister."
For at bruge et engelsk ord, så drejer sagen sig om antitrust, som også var hele omdrejningspunktet for den store høring i Kongressen i slutningen af juli, hvor Apple, Google, Amazon og Facebooks direktører forsøgte at gøre rede for, hvorfor deres respektive firmaers praksis ikke er konkurrenceforvridende eller monopolistiske.
Her måtte Apple-boss Tim Cook da også i særdeleshed forsvare firmaets 30 procent cut af indtægter genereret via apps i App Store.
Som en tro kopi af Tim Cooks ord ved høringen, sendte Apple i går en udtalelse ud — efter de havde smidt Fortnite på porten — hvor de hævder, at Apple behandler alle appudviklere ens (selvom der har været eksempler på særaftaler fx med Amazon).
Google har fået samme sagsanlæg på halsen
Ingen kan være i tvivl om, at Epic har planlagt dette gennem længere tid.
Spilfirmaet havde nemlig den helt stor rive fremme i går og lavede det præcis samme stunt i Googles Play Store, som de have gjort i Apples butik.
Selvom det tog Google lidt længere tid at reagere, så blev Fortnite også smidt ud af Play Store, og Epic stod også klar med et sagsanlæg mod Google, der næsten til forveksling ligner det mod Apple.
Den væsentligste forskel er, at Epic i indledningen i sagsanlægget mod Google havde erstattet tiraden om 1984-videoen med Googles oprindelige uofficielle motto "Don't be evil", som var firmaets motto ved søgegigantens fødsel i 1998.
"22 år senere har Google næsten degraderet sit motto til en eftertanke og bruger sin størrelse til at gøre ondskabfulde ting mod konkurrenter, innovatører, kunder og brugere på en række markeder, som de (Google, red) er vokset til at monopolisere."
Sagen mod Google får dog nok trængere kår, fordi Google — i modsætning til Apple — tillader, at man installerer apps uden om Googles butik.
Den mulighed har Epic faktisk benyttet tidligere, hvor de i 18 måneder frivilligt havde trukket Fortnite fra Play Store, i et forøg på at presse Google til at lempe deres 30 procents andel af indtægterne.
Men det mislykkedes, og Epic faldt til patten og gjorde det igen muligt for deres brugere at hente det populære spil direkte fra Googles virtuelle hylder.
De andre techgiganter bliver også diskvalificeret af Apple
Epics voldsomme angreb sker ikke kun i forlængelse af høringen i Kongressen, men også i kølvandet på en række sager, der på hver sin måde viser, at særligt Apple udøver massiv kontrol over andre firmaers muligheder for at distribuere apps.
Sidste år klagede Spotify til EU over urimelige vilkår; en sag som Margrethe Vestager i juni officielt valgte at undersøge til bunds.
Ligeledes i juni havde vi miseren med email-appen "Hey", der kom i klemme i deres forsøg på at undgå at betale det, der jævnligt bliver kaldt for 'Apple-skat'.
I sidste uge var det så Microsoft, der måtte sande, at deres streaming spiltjeneste xCloud ikke kan få på plads på Apples hylder. Begrundelsen fra Apple er, at de ikke har mulighed for at gennemse hvert enkelt spil, der udbydes, for eventuelle overtrædelser af retningslinjerne.
Det samme gør sig i øvrigt gældende for Googles streamingtjeneste Stadia, der heller ikke kan findes på Apples hylder.
Facebook er ligeledes blevet fældet af de samme restriktioner, og har netop måtte lancere deres Facebook Gaming app på iOS uden muligheden for at spille spil (du kan kun se andre spille). Det er Facebooks næstkommanderende Sheryl Sandberg bestemt heller ikke tilfreds med.
Krigslignende tilstande
Sagen mod Apple er altså begyndt at vokse sig særdeles stor. Men Epics sagsanlæg har eskaleret situationen ved at gå rettens vej, og muligvis kan de fremskynde en afklaring på, om Apples spilleregler er OK.
Dog er det sandsynligt, at sagen trækker i langdrag og eventuelt senere bliver appelleret til den amerikansk højstesteret. Så en afgørelse kan ligge år ude i fremtiden.
Det hjælper dog næppe Apples forsvar, at firmaet nærmer sig en markedsværdi på fuldstændig vanvittige 2.000 milliarder dollar - uagtet at Epic selv er er et ganske stort firma med en markedsværdi på anslåede 17 milliarder dollar.
(For at komplicere det hele endnu mere, så ejer det kinesiske firma Tencent 40 procent af Epic; Tencent som blandt andet ejer appen WeChat, der er på trapperne til at blive forbudt af Trump.)
Går Apple på kompromis?
Skulle jeg komme med et hurtigt bud på, hvordan det hele ender, så tror jeg, at Apple vil gå hele vejen for at forsvare retten til at kigge hver eneste app efter i sømmene, inden de kan installeres på en iPhone eller iPad.
Det er en fundamental del af App Store og iOS, at Apple kan stå inde for både sikkerhed og indhold.
Her adskiller Google sig, fordi de netop gør det muligt at installere apps på Android udenom deres butik. Af samme årsag kan Google muligvis klare frisag, i spørgsmålet om hvorvidt 30 procent er for meget, fordi appudviklere teknisk set har et alternativ.
Kigger vi specifikt på Apple, så tror jeg, de snart vil sætte de 30 procent ned — et bud kunne være til 20 procent.
Selvom der ikke blot er tale om at varetage betalinger (som det ofte fremstilles), men også om at sørge for distribution, sikkerhed, og udviklingen af en række værktøjer som app-udviklere benytter, så er det ved at blive en rigtig dårlig historie for Apple.
Den dårlige historie består ikke kun af mediernes overskrifter, men skaber også tiltagende bitterhed hos mange af de udviklere, der laver de apps, som er grunden til, at vi alle har brug for en smartphone.
Så vil man nok hellere vende det til en positiv historie ved frivilligt at sætte satsen ned, inden man alligevel bliver pålagt at gøre det — uagtet om det bliver i EU, i den amerikanske højesteret eller hvis de amerikanske politikere får taget sig sammen til at lave ny lovgivning, frem for blot at afholde høringer med forudsigelige svar.
Hvem ved, måske kommer Google endda de evige konkurrenter fra Apple i forkøbet med en nedsættelse af de 30 procent, hvilket ville være den vildeste presbold, der kan spilles.
De seneste ugers udvikling viser i hvert fald, at intet er umuligt — heller ikke når de store firmaer går i clinch med hinanden.
---